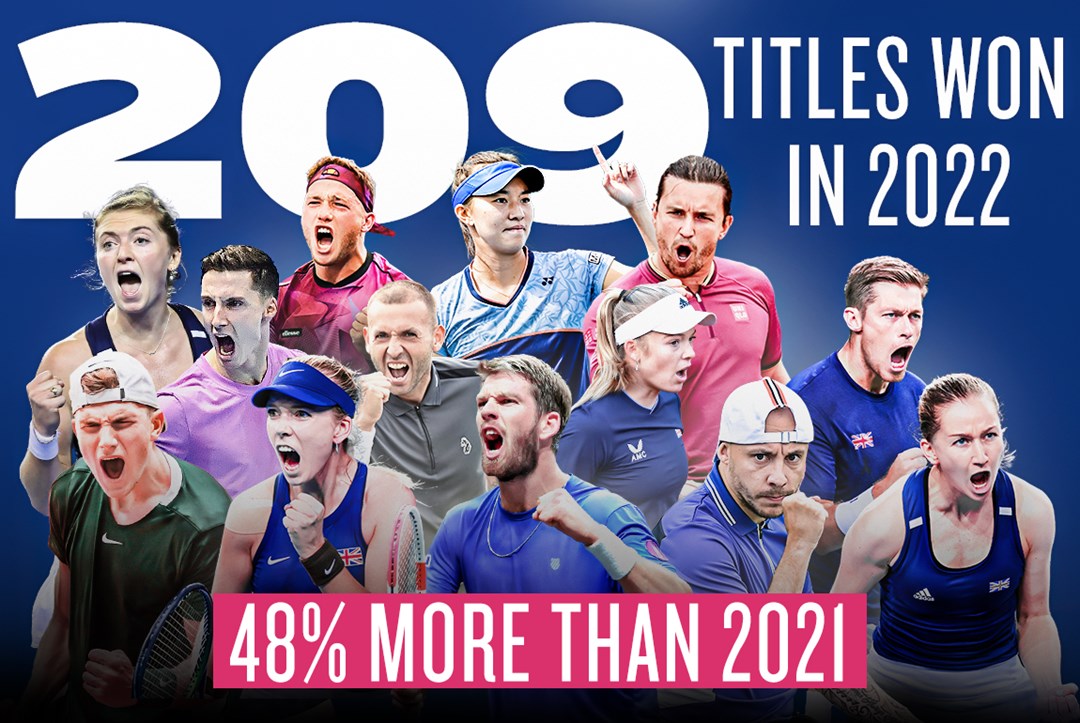 Players News
British tennis stars reach new levels of success with over 200 titles in 2022
• 5 MINUTE READ
This year, Britain's pro tennis stars have won an incredible 209 unique titles, up from 141 in 2021. Not only that, but in 2022, 85 players lifted trophies – that's 25 more than last year.
Safe to say it's been an incredibly successful season for the British stars and the only way is up as we head into 2023.
Let's take a look back at some of the biggest wins, record breaking titles and career firsts that our players achieved this year on the ATP, WTA and ITF tours.
Bringing home the biggest titles
We kick off the with most coveted trophies in the game – the Grand Slams – and our incredible British champions.
From the sunny shores of Australia to the concrete jungle of New York, the Brits have won six Grand Slam trophies in 2022, with Joe Salisbury, Neal Skupski, Alfie Hewett, Gordon Reid and Andy Lapthorne tasting victory on the biggest stage.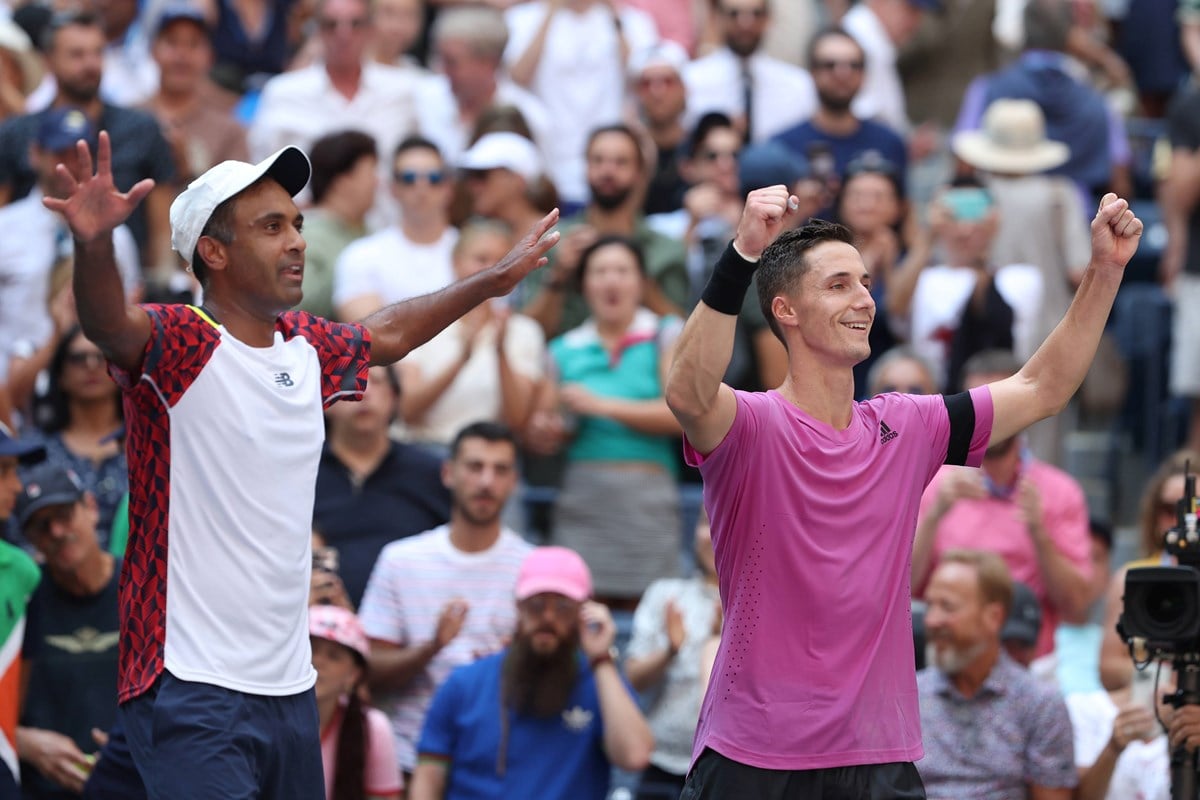 Salisbury added to his impressive tally of major trophies with American Rajeev Ram at the US Open, defeating fellow Brit Skupski and Wesley Koolhof, to become Britain's most successful men's doubles player in the Open Era. The 30-year-old Putney native also made history this year in becoming world No.1, being the first British player to win the Nitto ATP Finals doubles event and claiming another two ATP Masters crowns in Monte Carlo and Cincinnati.
The only doubles player to rival his success this year is Skupski, who successful defended his Wimbledon mixed doubles title with Desirae Krawczyk back in July. Skupski also made waves on the men's doubles tour this year, joining forces with Wesley Koolhof to win seven tour titles, including three ATP Masters, as well as finishing the year as world No.1.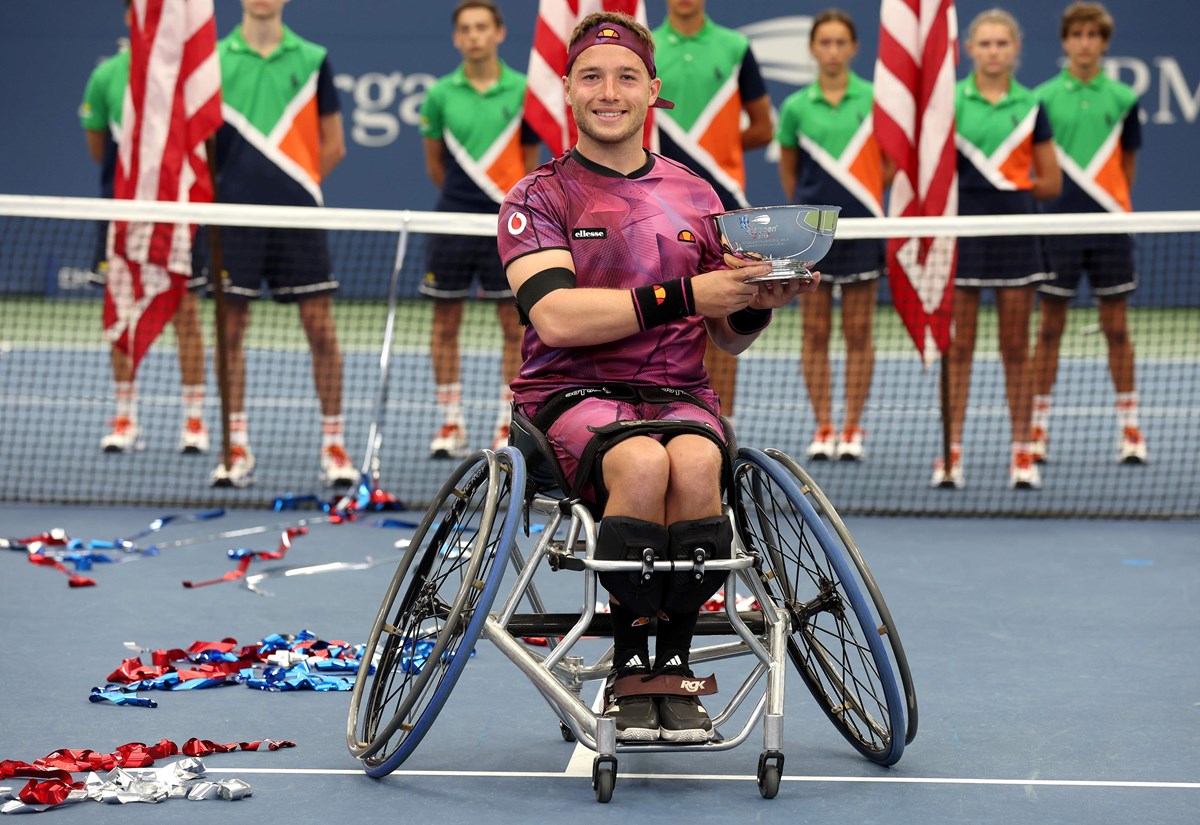 Hewett continues to dominate the men's wheelchair Grand Slams, with the Brit bringing home another three this year. After finishing runner-up at Wimbledon, Hewett went to the US Open with a point to prove, winning his third singles crown in New York, beating Shingo Kunieda 7-6(2), 6-1. The wheelchair doubles dream team Hewett and Reid also collected two titles this year in Melbourne and Paris, with injuries standing in the way of a third Grand Slam season.
Rounding off the majors this season was Lapthorne, who kick-started his season in style at the Australian Open with his quad doubles partner David Wagner. This was Lapthorne's sixth doubles title Down Under and the 15th major success of his career.
Taking the tours by storm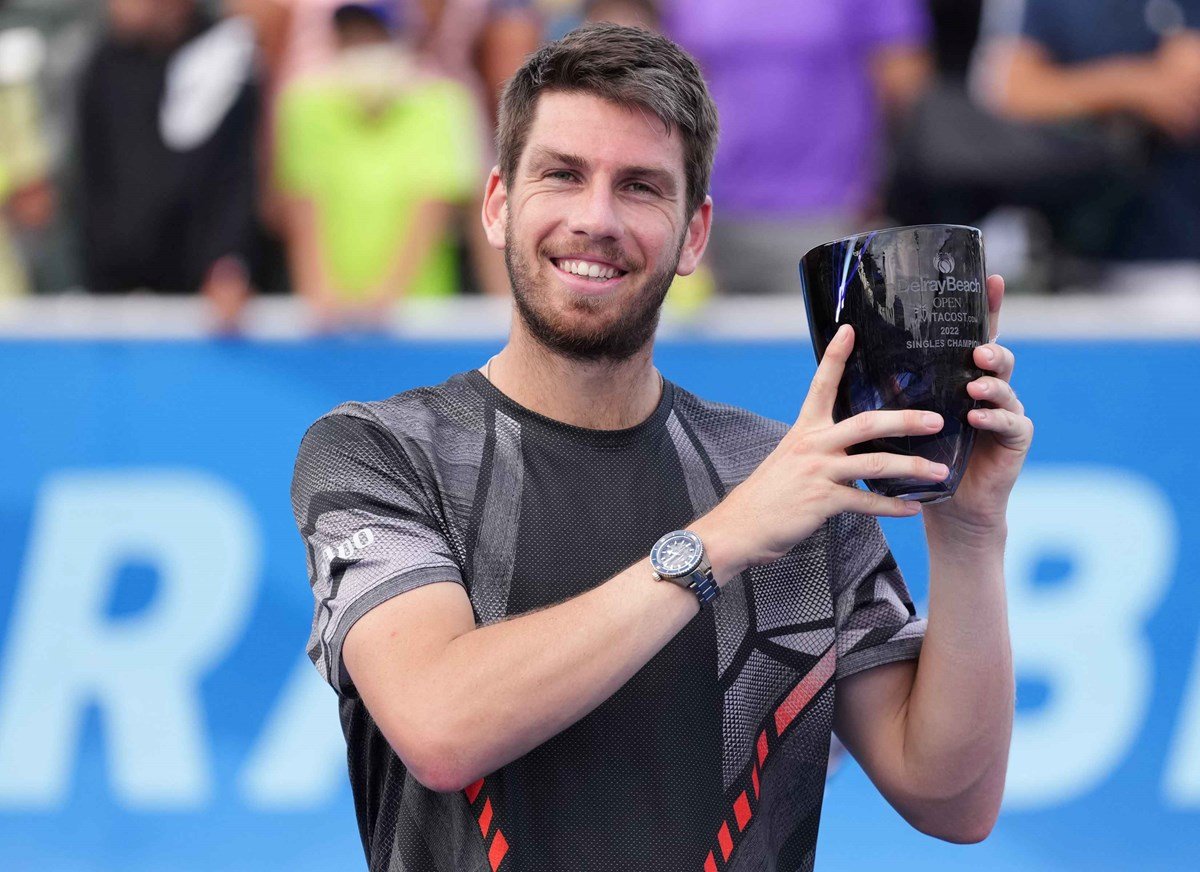 Cam Norrie has continued to shine this year on the ATP Tour – reaching as high as world No.8 and making his first Grand Slam semi-final at Wimbledon. This year the 27-year-old has doubled his career singles title tally to four, as the British No.1 brought home the goods at Delray Beach and won his first tournament on clay in Lyon. That's not to mention his two runners-up finishes in Los Cabos and Acapulco.
Back on the doubles side, Alicia Barnett and Olivia Nicholls have been one of the rising teams on the WTA Tour. A year of many firsts and career-best wins that were broken week after week, Barnett and Nicholls finished the season with a maiden WTA title in Granby back in August.
Lloyd Glasspool looks set to take the 2023 ATP doubles season by storm with his Finnish partner Harri Heliovaara, having risen to world No.12 this year, winning their second title together at the ATP 500 in Hamburg and reaching seven finals.
British No.1 Lucy Shuker has continued to make progress this year and has found some top wins alongside America's Dana Matthewson. The best of her six titles this year came at the Georgia Open, where the duo overcame top seeds Aniek Van Koot and Zhenzhen Zhu 7-6(5), 1-6, 10-6 in the final.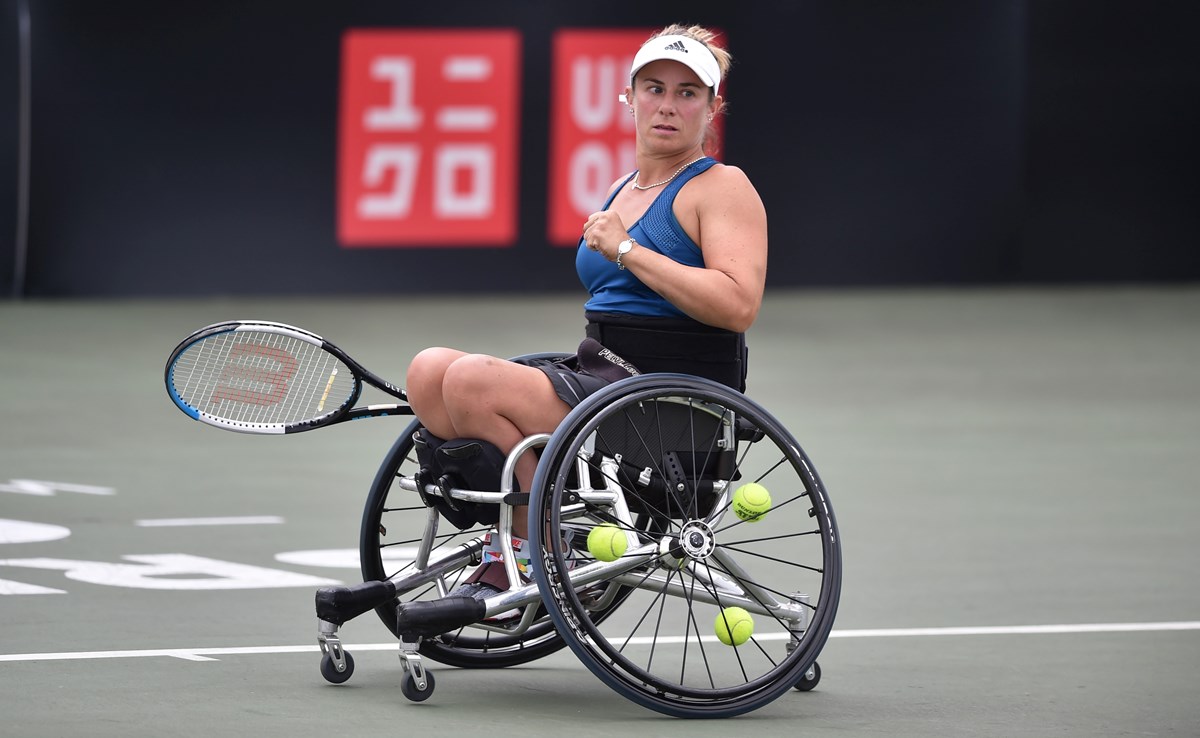 Ben Bartram is one of five British wheelchair stars to have won their first pro singles titles this year in Alghero – adding to his array of ITF trophies as well as the Junior Masters and US Open Junior victories. Huge congratulations to Dahnon Ward, Abbie Breakwell, Ruby Bishop and Robyn Love as well on their maiden singles wins in 2022.
Record breakers on the Challenger Tour
The Brits have been smashing records left and right on the ATP Challenger Tour this season, with a total of nine singles titles – the most Britain has ever recorded.
Jack Draper - who is supported by our Pro Scholarship Programme - was the star of the show at the beginning of the year, sealing four titles in Forli and Saint Brieuc in the first quarter of the year – a new tour record. A 24-4 win record on the Challenger Tour this year set him up perfectly to become one of the best young prospects in the game, breaking into the world's top 50 thanks to strong outings at the Rothesay International Eastbourne, Canadian Masters and US Open.
Elsewhere, Dan Evans won his second Rothesay Open Nottingham title, becoming the first player since 1999 to win three Challengers on grass. Jay Clarke also won his third Challenger crown and first since 2019 on the hard courts of Morelos with a nail-biting final set tie-break win over Adrian Menendez-Maceiras.
There were first Challenger titles for Britain's Paul Jubb, Stuart Parker and Jan Choinski, who got their breakthroughs in Santa Cruz, Nonthaburi and Campinas respectively.
Doubles duo Henry Patten and Julian Cash were the talk of the Challenger Tour this year, shattering the record for most titles won by a doubles pair with an unbelievable 10 trophies. What makes it even more impressive is that they managed this in just six months, starting from June at the Surbiton Trophy.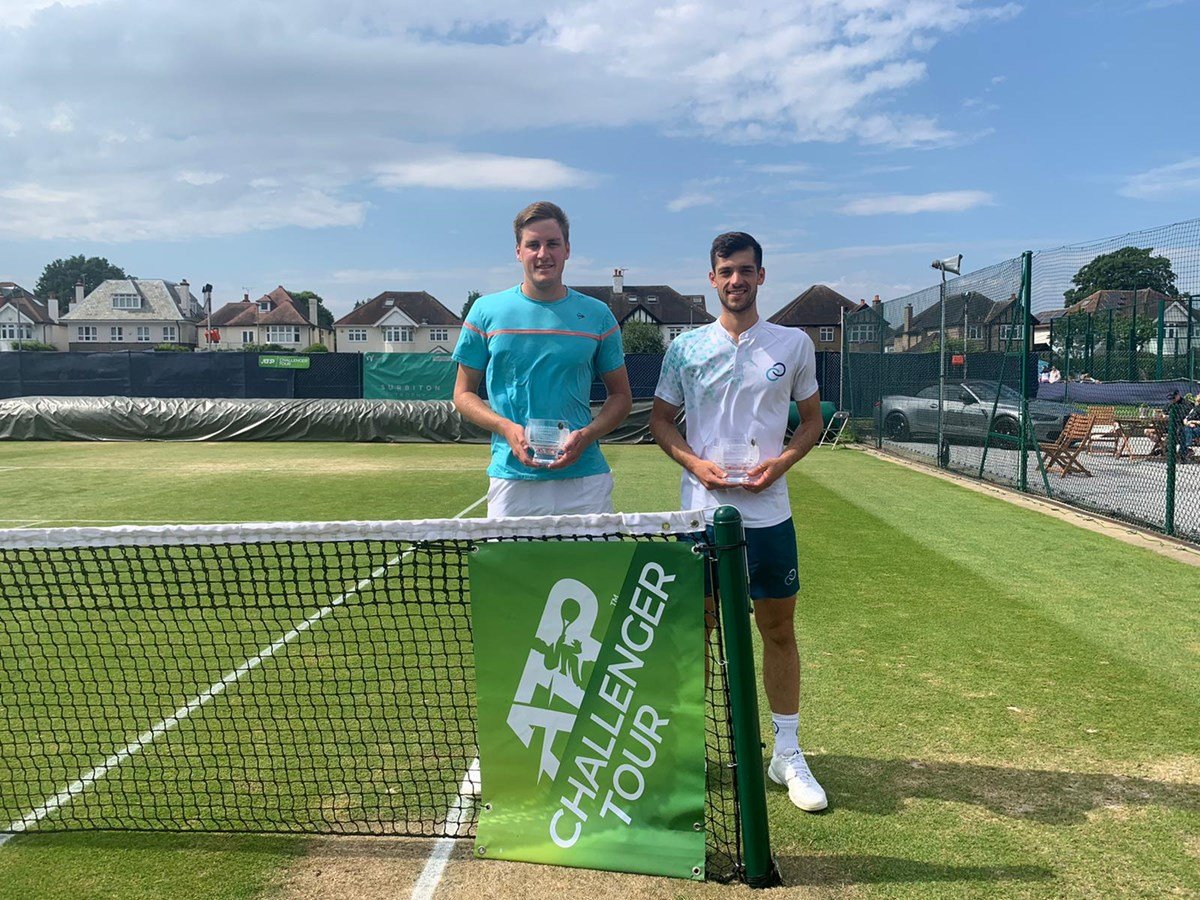 Nothing beats winning on home soil
Thanks to our enhanced Performance Competitions Calendar, new for 2022, there were more pro-level tournaments in Great Britain this year than ever before.
Having more events on home soil has given our players the opportunity to build their rankings and most importantly, seal titles on the home stage. In fact, the Brits have won 55 titles at home this year.
21-year-old Sonay Kartal took full advantage of this earlier in the year with four W25 singles titles in Birmingham, Glasgow and Nottingham – helping her to break into the top 200, clinch a spot in the British Billie Jean King Cup team, and earn herself a wild card to the main draw at Wimbledon.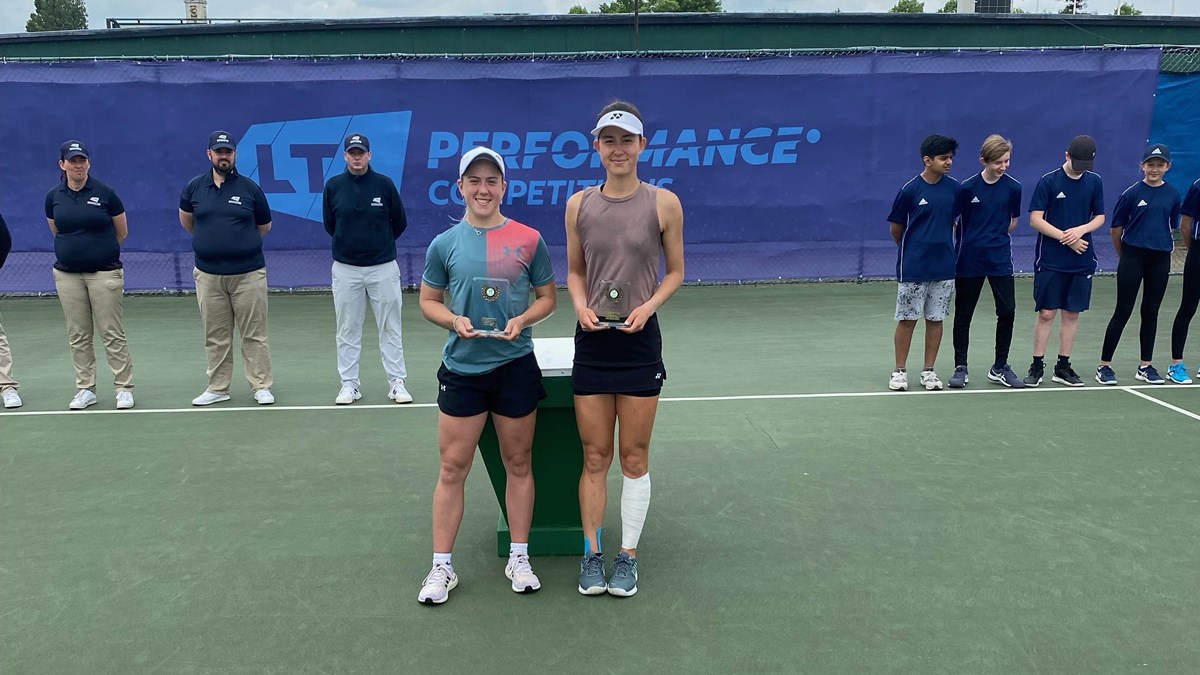 Lily Miyazaki had the performance of her life at the W60 Glasgow, defeating Heather Watson to seal the biggest title of her career. Elsewhere, Freya Christie and Ali Collins have been one of the in-form doubles teams in Britain, with titles in Foxhills, Aldershot and Glasgow, while Eden Silva managed to clinch her first singles trophy since 2017 at the W25 Nottingham.
24-year-old Alastair Gray has also dominated in Britain this year with five singles and doubles titles to his name, stretching from Bath to Glasgow. Rising star Arthur Fery has also won ITF titles in Britain this year, with Giles Hussey wrapping up another three doubles trophies as well.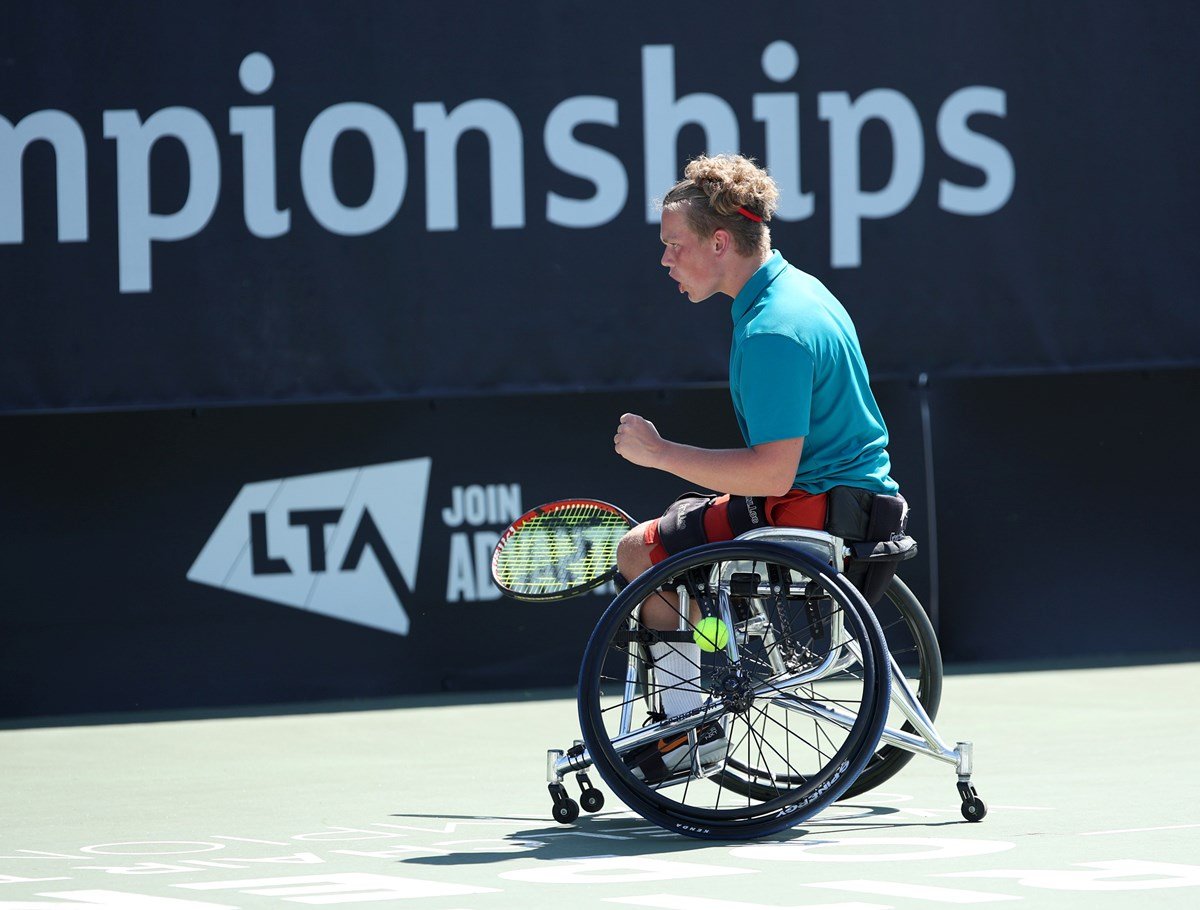 Shuker, Lapthorne and Greg Slade shone at the Bolton Indoor ITF events earlier this year, with Shuker coming out on top in both the singles and doubles, while Lapthorne and Slade joined forces to seal the ITF 2 quad doubles title. The Brits also excelled at this year's Nottingham Futures, with Bartram and Ward bringing home the titles on the men's side and Breakwell sealing the double in the women's draws.
| | | | |
| --- | --- | --- | --- |
| Player | Partner | Tournament | Level |
| Neal Skupski | Wesley Koolhof (NED) | Melbourne Summer Set | 250 |
| Tara Moore | Emina Bektas (USA) | W60+H Traralgon | 60 |
| Neal Skupski | Wesley Koolhof (NED) | Adelaide International 2 | 250 |
| Jack Draper | | Citta' Di Forli' 2 Challenger 80 | Challenger |
| Daniel Cox | | M25 Bath | 25 |
| Charles Broom | Alastair Gray | M25 Bath | 25 |
| Alastair Gray | Charles Broom | M25 Bath | 25 |
| Alfie Hewett | | Melbourne Wheelchair Open | Super Series |
| Alfie Hewett | | Australian Open | Grand Slam |
| Gordon Reid | | Australian Open | Grand Slam |
| Andy Lapthorne | | Australian Open | Grand Slam |
| Julian Cash | Lucas Gerch (GER) | M25 Loughborough | 25 |
| Alfie Hewett | | ABN AMRO World Wheelchair Tennis Tournament | ITF1 |
| Alastair Gray | | M25 Shrewsbury | 25 |
| Anton Matusevich | Joshua Paris | M25 Shrewsbury | 25 |
| Joshua Paris | Anton Matusevich | M25 Shrewsbury | 25 |
| Katie Boulter | | W60 Grenoble | 60 |
| Sonay Kartal | | W25 Birmingham | 25 |
| Eliz Maloney | Andre Lukosiute (LTU) | W25 Birmingham | 25 |
| Lucy Shuker | | Bolton Indoor ITF3 Wheelchair Tennis Tournament | ITF3 |
| Lucy Shuker | Dana Mathewson (USA) | Bolton Indoor ITF3 Wheelchair Tennis Tournament | ITF3 |
| Lucy Shuker | | Bolton Indoor ITF2 Wheelchair Tennis Tournament | ITF2 |
| Andy Lapthorne | Gregory Slade | Bolton Indoor ITF2 Wheelchair Tennis Tournament | ITF2 |
| Gregory Slade | Andy Lapthorne | Bolton Indoor ITF2 Wheelchair Tennis Tournament | ITF2 |
| Samantha Murray Sharan | Mariam Bolkvadze (GEO) | W60 Altenkirchen | 60 |
| Sonay Kartal | | W25 Glasgow | 25 |
| Alastair Gray | | M25 Glasgow | 25 |
| Aidan McHugh | Gijs Brouwer (NED) | M25 Glasgow | 25 |
| Blu Baker | Jesse Witten (USA) | M15 Naples, FL | 15 |
| Neal Skupski | Wesley Koolhof (NED) | Qatar ExxonMobil Open | 250 |
| Cameron Norrie | | Delray Beach Open by VITACOST.com | 250 |
| Jack Draper | | Citta' Di Forli' 4 | Challenger |
| Jack Draper | | Citta' Di Forli' 5 | Challenger |
| Henry Patten | Rinky Hijikata (AUS) | M25 Santo Domingo | 25 |
| Katie Swan | | W25 Santo Domingo | 25 |
| Henry Patten | Mark Whitehouse | M25 Santo Domingo | 25 |
| Mark Whitehouse | Henry Patten | M25 Santo Domingo | 25 |
| Felix Gill | Roman Andres Burruchaga (ARG) | M15 Antalya | 15 |
| Emily Appleton | Ali Collins | W25 Joue les Tours | 25 |
| Ali Collins | Emily Appleton | W25 Joue les Tours | 25 |
| Lucy Shuker | Dana Mathewson (USA) | ITF Georgia Open | ITF 1 |
| Alfie Hewett | | Cajun Classic | Super Series |
| Andy Lapthorne | David Wagner (USA) | Cajun Classic | Super Series |
| Julian Cash | Arjun Kadhe (IND) | M15 Bengaluru | 15 |
| Paul Jubb | | Dove Men+Care Challenger Bolivia 2 | Challenger |
| Eliz Maloney | Andre Lukosiute (LTU) | W15 Monastir | 15 |
| Ben Jones | Daniel Little | M25 Toulouse-Balma | 25 |
| Daniel Little | Ben Jones | M25 Toulouse-Balma | 25 |
| Oscar Weightman | | M15 Monastir | 15 |
| Jack Draper | | Open Saint-Brieuc Harmonie Mutuelle | Challenger |
| Charles Broom | Constantin Frantzen (GER) | M15 Monastir | 15 |
| Joe Salisbury | Rajeev Ram (USA) | Rolex Monte Carlo Masters | Masters 1000 |
| Alicia Barnett | Olivia Nicholls | W60 Bellinzona | 60 |
| Olivia Nicholls | Alicia Barnett | W60 Bellinzona | 60 |
| Eden Silva | | W25 Nottingham | 25 |
| Henry Patten | Joshua Paris | M25 Nottingham | 25 |
| Joshua Paris | Henry Patten | M25 Nottingham | 25 |
| Gregory Slade | | 3 Trofeo Citta'Di Cantu | Futures |
| Abbie Breakwell | Britta Wend (GER) | 3 Trofeo Citta'Di Cantu | Futures |
| Jay Clarke | | Morelos Open | Challenger |
| Julian Cash | Henry Patten | M25 Nottingham | 25 |
| Henry Patten | Julian Cash | M25 Nottingham | 25 |
| Sonay Kartal | | W25 Nottingham | 25 |
| Samantha Murray Sharan | Xenia Knoll (SUI) | W60 Koper | 60 |
| Neal Skupski | Wesley Koolhof (NED) | ATP Masters 1000 Madrid | Masters 1000 |
| Jack Pinnington-Jones | | M25 Santa Margherita di Pula | 25 |
| Billy Harris | | M25 Nottingham | 25 |
| Joshua Paris | Henry Patten | M25 Nottingham | 25 |
| Henry Patten | Joshua Paris | M25 Nottingham | 25 |
| Sonay Kartal | | W25 Nottingham | 25 |
| Naiktha Bains | Maia Lumsden | W25 Nottingham | 25 |
| Maia Lumsden | Naiktha Bains | W25 Nottingham | 25 |
| Kristina Paskauskas | Sijia Wei (CHN) | W15 Monastir | 15 |
| Charles Broom | Julian Cash | M15 Heraklion | 15 |
| Julian Cash | Charles Broom | M15 Heraklion | 15 |
| Alfie Hewett | Joachim Gerard (BEL) | TRAM Barcelona Open | ITF 2 |
| Cameron Norrie | | Open Parc Auvergne-Rhone-Alpes Lyon | 250 |
| Anna Brogan | | W25 Tblisi | 25 |
| Gregory Slade | | Sirius Open 2022 | Futures |
| Ben Bartram | Anto Joskic (CRO) | Sirius Open 2022 | Futures |
| Abbie Breakwell | Lola Ochoa (ESP) | Arcadi Manchon Tournament | Futures |
| Kristina Paskauskas | Sijia Wei (CHN) | W15 Monastir | 15 |
| Luke Johnson | Skander Mansouri (TUN) | M15 Monastir | 15 |
| Alfie Hewett | Gordon Reid | Roland Garros | Grand Slam |
| Gordon Reid | Alfie Hewett | Roland Garros | Grand Slam |
| Ruby Bishop | Louise Charlotte Willerslev-Olsen (DEN) | Lithuanian Open 2022 | Futures |
| Julian Cash | Henry Patten | Surbiton Trophy | Challenger |
| Henry Patten | Julian Cash | Surbiton Trophy | Challenger |
| Dan Evans | | Rothesay Open Nottingham | Challenger |
| Jonny O'Mara | Ken Skupski | Rothesay Open Nottingham | Challenger |
| Ken Skupski | Jonny O'Mara | Rothesay Open Nottingham | Challenger |
| Neal Skupski | Wesley Koolhof (NED) | Libema Open | 250 |
| Abbie Breakwell | Angela Grosswiler (SUI) | Camozzi Open 2022 | Futures |
| Julian Cash | Henry Patten | Ilkley Trophy | Challenger |
| Henry Patten | Julian Cash | Ilkley Trophy | Challenger |
| Johannus Monday | | M15 South Bend | 15 |
| Giles Hussey | Ben Jones | M15 Raanana | 15 |
| Ben Jones | Giles Hussey | M15 Raanana | 15 |
| Ben Bartram | | Alghero Open 1 | Futures |
| Ben Bartram | Shogo Takano (JPN) | Alghero Open 1 | Futures |
| Toby Samuel | | M25 Roehampton | 25 |
| Julian Cash | Henry Patten | M25 Roehampton | 25 |
| Henry Patten | Julian Cash | M25 Roehampton | 25 |
| Emilie Lindh | Valentina Ryser (SUI) | W15 Don Benito | 15 |
| Naiktha Bains | Maia Lumsden | W25 Roehampton | 25 |
| Maia Lumsden | Naiktha Bains | W25 Roehampton | 25 |
| Neal Skupski | Desirae Krawczyk (USA) | Wimbledon | Grand Slam |
| Andy Lapthorne | | British Open Wheelchair Tennis Championships | ITF 1 |
| Ben Bartram | | Nottingham Futures | Futures |
| Ben Bartram | Dahnon Ward | Nottingham Futures | Futures |
| Dahnon Ward | Ben Bartram | Nottingham Futures | Futures |
| Abbie Breakwell | | Nottingham Futures | Futures |
| Abbie Breakwell | Zoe Maras (FRA) | Nottingham Futures | Futures |
| Luke Johnson | Skander Mansouri (TUN) | M25 Bakio | 25 |
| Lloyd Glasspool | Harri Heliovaara (FIN) | Hamburg European Open | 500 |
| Ben Bartram | | Flanders 25 | ITF 3 |
| Johannus Monday | Stefan Dostanic (USA) | M25 Champaign, IL | 25 |
| Billy Harris | Kelsey Stevenson (CAN) | Winnipeg National Bank Challenger | Challenger |
| Arthur Fery | | M25 Nottingham | 25 |
| Alastair Gray | Stuart Parker | M25 Nottingham | 25 |
| Stuart Parker | Alastair Gray | M25 Nottingham | 25 |
| Abbie Breakwell | | XIV Memorial Oliver Puras | Futures |
| Abbie Breakwell | Zoe Maras (FRA) | XIV Memorial Oliver Puras | Futures |
| Dahnon Ward | Giorgos Lazaridis (GRE) | Croatia Open UMAG by Hep | Futures |
| Dahnon Ward | Andrew Penney | S Versicherung Austrian Open 2022 | ITF 2 |
| Andrew Penney | Dahnon Ward | S Versicherung Austrian Open 2022 | ITF 2 |
| Charles Broom | Luke Johnson | M25 Nottingham | 25 |
| Luke Johnson | Charles Broom | M25 Nottingham | 25 |
| Alastair Gray | | M25 Nottingham | 25 |
| Johannus Monday | | M25 Decatur | 25 |
| Freya Christie | Ali Collins | W25 Foxhills | 25 |
| Ali Collins | Freya Christie | W25 Foxhills | 25 |
| Katie Swan | | W60 Lexington | 60 |
| Alicia Barnett | Olivia Nicholls | W100 Grodzisk Mazowiecki | 100 |
| Olivia Nicholls | Alicia Barnett | W100 Grodzisk Mazowiecki | 100 |
| Gregory Slade | Ymanitu Silva (BRA) | Catalonia Open | ITF 2 |
| Gregory Slade | Myung Je Kim (KOR) | Megasaray Open | Futures |
| Alfie Hewett | Stephane Houdet | British Grass Court Wheelchair Tennis Tournament | ITF 2 |
| Andy Lapthorne | | British Grass Court Wheelchair Tennis Tournament | ITF 2 |
| Ben Bartram | | Alghero Open 2 | Futures |
| Ben Bartram | Shogo Takano (JPN) | Alghero Open 2 | Futures |
| Joshua Paris | Ben Patael (ISR) | M15 Herzlia | 15 |
| Jan Choinski | | M15 Frankfurt Am Main | 15 |
| Charles Broom | | M15 Helsinki | 15 |
| Felix Gill | | M15 Eupen | 15 |
| Abbie Breakwell | Maayan Zikri (ISR) | BRD Arges Open Wheelchairs-Tennis | Futures |
| Ben Bartram | | BRD Arges Open Wheelchairs-Tennis | Futures |
| Ben Bartram | Dahnon Ward | BRD Arges Open Wheelchairs-Tennis | Futures |
| Dahnon Ward | Ben Bartram | BRD Arges Open Wheelchairs-Tennis | Futures |
| Neal Skupski | Wesley Koolhof (NED) | National Bank Open | Masters 1000 |
| Freya Christie | Ali Collins | W25 Aldershot | 25 |
| Ali Collins | Freya Christie | W25 Aldershot | 25 |
| Mark Whitehouse | Eero Vasa (FIN) | M25 Aldershot | 25 |
| Millen Hurrion | Finn Reynolds (NZL) | M15 Memphis, TN | 15 |
| Joe Salisbury | Rajeev Ram (USA) | Western & Southern Open | Masters 1000 |
| Gregory Slade | Tomas Masaryk (SVK) | Ath Open | ITF 3 |
| Ben Bartram | | BRD Bucharest Open Wheelchair Tennis | Futures |
| Dermot Bailey | Enrique Siscar Meseguer (ESP) | BRD Bucharest Open Wheelchair Tennis | Futures |
| Abbie Breakwell | Maayan Zikri (ISR) | BRD Bucharest Open Wheelchair Tennis | Futures |
| Alisha Reayer | Camila Romero (ECU) | W15 Cancun | 15 |
| Giles Hussey | Joe Tyler | M25 Roehampton | 25 |
| Joe Tyler | Giles Hussey | M25 Roehampton | 25 |
| Alicia Barnett | Olivia Nicholls | Championnats Banque Nationale de Granby | 250 |
| Olivia Nicholls | Alicia Barnett | Championnats Banque Nationale de Granby | 250 |
| Julian Cash | Henry Patten | Championnats Banque Nationale de Granby | Challenger |
| Henry Patten | Julian Cash | Championnats Banque Nationale de Granby | Challenger |
| Jamie Murray | Matthew Ebden (AUS) | Winston-Salem Open | 250 |
| Giles Hussey | Kristjan Tamm (EST) | M15 Haren | 15 |
| Alfie Hewett | | US Open | Grand Slam |
| Robyn Love | | Citta Di Montecchio Maggiore | Futures |
| Robyn Love | Mariam Ayeni | Citta Di Montecchio Maggiore | Futures |
| Mariam Ayeni | Robyn Love | Citta Di Montecchio Maggiore | Futures |
| Robyn Love | Lola Ochoa (ESP) | IX Open Baia De Setubal | Futures |
| Harry Wendelken | Benjamin Hannestad (DEN) | M25 Sintra | 25 |
| Blu Baker | Tristan McCormick (USA) | M15 Cancun | 15 |
| Stuart Parker | | Bangkok Open 3 | Challenger |
| Joe Salisbury | Rajeev Ram (USA) | US Open | Grand Slam |
| Lucy Shuker | Dana Mathewson (USA) | Birmingham Wheelchair Tennis Classic | ITF 2 |
| Dermot Bailey | Enrique Siscar Meseguer (ESP) | Open Internacional Fundacion Once Ciudad De Rivas | Futures |
| Freya Christie | Ali Collins | W80+H Le Neubourg | 80 |
| Ali Collins | Freya Christie | W80+H Le Neubourg | 80 |
| Scott Duncan | Marcus Willis | M25 Madrid | 25 |
| Marcus Willis | Scott Duncan | M25 Madrid | 25 |
| Julian Cash | Henry Patten | Tennis Ohio Championships | Challenger |
| Henry Patten | Julian Cash | Tennis Ohio Championships | Challenger |
| Hamish Stewart | Tristan McCormick (USA) | M15 Cancun | 15 |
| Giles Hussey | Johannus Monday | M25 Falun | 25 |
| Johannus Monday | Giles Hussey | M25 Falun | 25 |
| Alexander Maggs | Jan Pucalka (CZE) | M15 Albuquerque | 15 |
| Alfie Hewett | | Sardinia Open International | ITF 1 |
| Arthur Fery | | M25 Sheffield | 25 |
| Giles Hussey | Johannus Monday | M25 Sheffield | 25 |
| Johannus Monday | Giles Hussey | M25 Sheffield | 25 |
| Joshua Goodger | | M15 Ithaca | 15 |
| Katie Swan | | W60 Trnava | 60 |
| Maia Lumsden | Mariam Bolkvadze (GEO) | W60 Trnava | 60 |
| Naiktha Bains | | W25 Cairns | 25 |
| Jan Choinski | | Campeonato Internacional de Tenis | Challenger |
| Ben Bartram | Maikel Scheffers (NED) | Biel-Bienne Indoors | ITF 3 |
| Harry Wendelken | | M25 Sunderland | 25 |
| Arthur Fery | Mili Poljicak (CRO) | M25 Sunderland | 25 |
| Julian Cash | Henry Patten | Fairfield Pro Tennis Championship | Challenger |
| Henry Patten | Julian Cash | Fairfield Pro Tennis Championship | Challenger |
| Kristina Paskauskas | | W15 Monastir | 15 |
| Ruby Bishop | | Plock Cup II | Futures |
| Ruby Bishop | Zoya Chavdarova (BUL) | Plock Cup II | Futures |
| Abbie Breakwell | Lola Ochoa (ESP) | International Wheelchair Clube De Tenis Do Porto | Futures |
| Aidan McHugh | | M25 Glasgow | 25 |
| Giles Hussey | Daniel Cukierman (ISR) | M25 Glasgow | 25 |
| Lily Miyazaki | | W60 Glasgow | 60 |
| Freya Christie | Ali Collins | W60 Glasgow | 60 |
| Ali Collins | Freya Christie | W60 Glasgow | 60 |
| Lauryn John-Baptiste | Ilinca Dalina Amariei (ROU) | W15 Heraklion | 15 |
| Dermot Bailey | | Plock Open II | Futures |
| Ruby Bishop | Zoya Chavdarova (BUL) | Plock Open II | Futures |
| Gary Cox | James Shaw | Abingdon Wheelchair Tennis Tournament | Futures |
| James Shaw | Gary Cox | Abingdon Wheelchair Tennis Tournament | Futures |
| James Shaw | | Abingdon Wheelchair Tennis Tournament | Futures |
| Andrew Penney | Dahnon Ward | Abingdon Wheelchair Tennis Tournament | Futures |
| Dahnon Ward | Andrew Penney | Abingdon Wheelchair Tennis Tournament | Futures |
| Dahnon Ward | | Abingdon Wheelchair Tennis Tournament | Futures |
| Henry Patten | Julian Cash | Las Vegas Tennis Open | Challenger |
| Julian Cash | Henry Patten | Las Vegas Tennis Open | Challenger |
| Emily Appleton | | W25 Loughborough | 25 |
| Scott Duncan | Marcus Willis | M25 Sarreguemines | 25 |
| Marcus Willis | Scott Duncan | M25 Sarreguemines | 25 |
| Lauryn John-Baptiste | Oleksandra Oliynykova (X) | W15 Heraklion | 15 |
| Will Jansen | Borys Zgola (POL) | M15 Al Zahra | 15 |
| Joshua Paris | Daniel Cukierman (ISR) | M25 Afula | 25 |
| Joshua Paris | Daniel Cukierman (ISR) | M25 Jerusalem | 25 |
| William Jansen | Borys Zgola (POL) | M15 Al Zahra | 15 |
| Scott Duncan | Marcus Willis | M15 Villers-les-Nancy | 15 |
| Marcus Willis | Scott Duncan | M15 Villers-les-Nancy | 15 |
| Toby Samuel | | M15 Fayetteville, AR | 15 |
| Julian Cash | Henry Patten | Jonathan Fried Pro Challenger | Challenger |
| Henry Patten | Julian Cash | Jonathan Fried Pro Challenger | Challenger |
| Neal Skupski | Wesley Koolhof (NED) | Rolex Paris Masters | Masters 1000 |
| Toby Samuel | | M15 Winston-Salem, NC | 15 |
| Toby Samuel | Ben Jones | M15 Winston-Salem, NC | 15 |
| Ben Jones | Toby Samuel | M15 Winston-Salem, NC | 15 |
| Joe Salisbury | | Nitto ATP Finals | Finals |
| Julian Cash | Henry Patten | Challenger Banque Nationale de Drummondville | Challenger |
| Henry Patten | Julian Cash | Challenger Banque Nationale de Drummondville | Challenger |
| Blu Baker | Finn Murgett | M15 Boca Raton | 15 |
| Finn Murgett | Blu Baker | M15 Boca Raton | 15 |
| Eden Silva | Conny Perrin (SUI) | W25 Saint Etienne | 25 |
| Naiktha Bains | Alana Parnaby (AUS) | W25 Traralgon | 25 |
| Lucy Shuker | Dana Mathewson (USA) | Open Paratennis Du Loiret | ITF 3 |
| Julian Cash | Henry Patten | Castel DemOntte Open | Challenger |
| Henry Patten | Julian Cash | Castel DemOntte Open | Challenger |
| Amelia Rajecki | | W15 Santo Domingo | 15 |
| Nell Miller | Amelia Rajecki | W15 Santo Domingo | 15 |
| Amelia Rajecki | Nell Miller | W15 Santo Domingo | 15 |
| Mark Whitehouse | Eero Vasa (FIN) | M15 Madrid | 15 |
| Ben Bartram | Alwande Sikhosana (RSA) | Antalya Open | ITF 3 |
| Henry Patten | Julian Cash | Maia Open | Challenger |
| Julian Cash | Henry Patten | Maia Open | Challenger |
| Katy Dunne | | W15 Sharm El-Sheikh | 15 |
| Katy Dunne | | W15 Sharm El-Sheikh | 15 |
| Scott Duncan | Kelsey Stevenson (CAN) | M15 Sharm ElSheikh | 15 |