CAREER HIGH
28/11/2023 22
CAREER HIGH
26/06/2023 24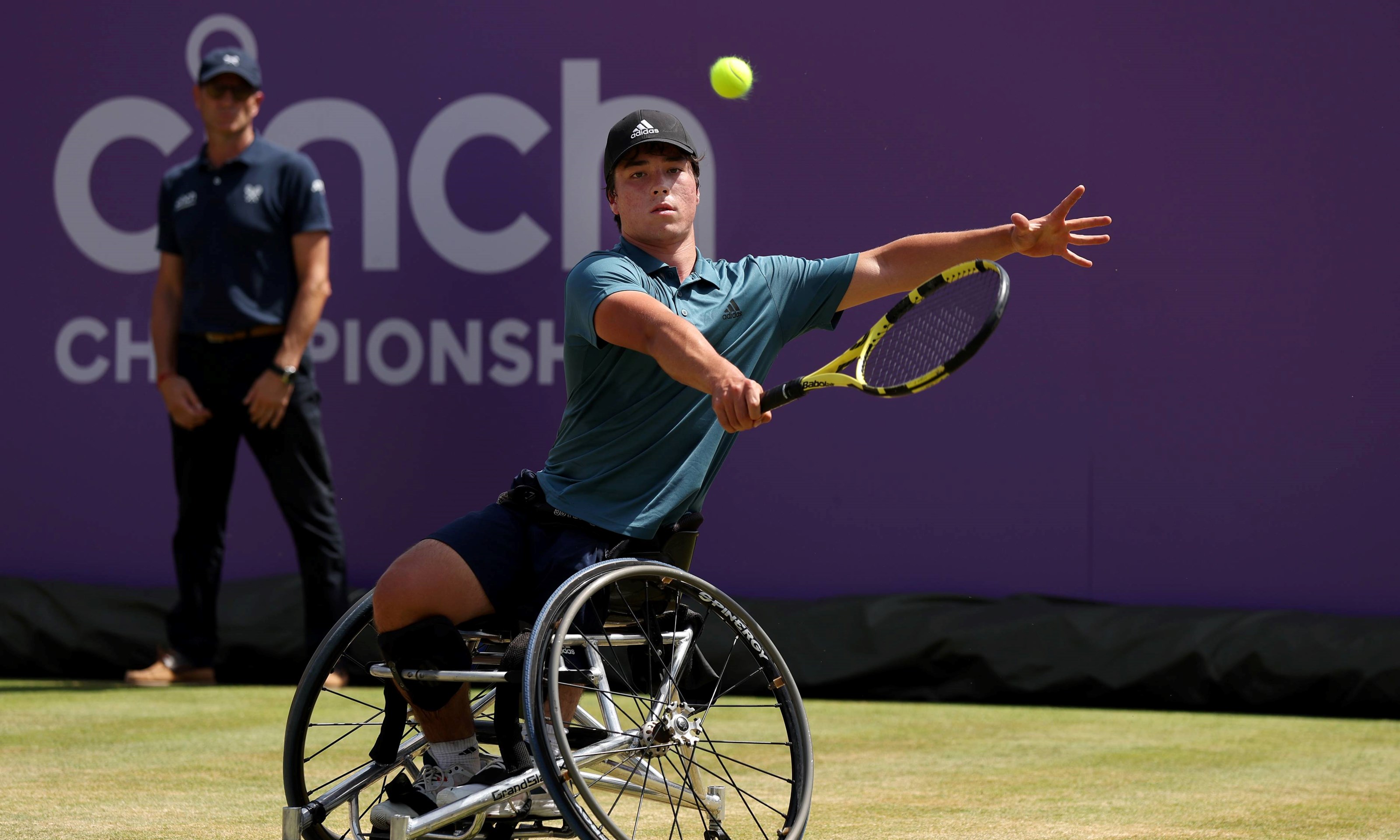 AGE18
PLAYSRight-handed
BACKHANDOne-handed
LTA SUPPORT Pro Scholarship Programme
TURNED PRO2020
About
Tennis beginnings
Ward was born with a rare condition called Category D proximal femoral focal deficiency, meaning he has a very short bone between his hip and knee. He started playing wheelchair tennis in November 2015.
Tennis career
In January 2022 he partnered Ben Batram to become the first all-British partnership to win the boys' doubles title at the Junior Masters in Tarbes, France whle finishing runner-up to Bartram in the first all-British boys' singles final in the event's history.
He has three World Team Cup junior silver medals and was named as the inaugural ITF Wheelchair Tennis Junior Boys' Player of the Year in 2020.
Tennis Career
November
Heading to the BNP Paribas Yvelines tournament, Ward finished runner-up in the singles event - losing out to Guilhem Laget 6-3, 6-2 in the final, and reaching the semi-finals in the doubles event where he joined forces with Jinhui Ding. The British, Chinese pair just missed out to Geoffrey Jasiak and Laget 6-4, 6-0.
September
Ward made it a tournament to remember at the US Open, where he clinched both the junior wheelchair singles and doubles titles. In the boys' singles, Ward beat junior world No.2 Francesco Felici 6-4, 6-3 before joining forces with Joshua Johns in the doubles to overcome Charlie Cooper and Tomas Majetic 6-0, 6-3.
Ward continued his form in September where he claimed the Sion Open trophy. The 18-year-old eased into the final where he put in an impressive performance against Sergei Lysov 7-6(5), 3-6, 6-4 to be crowned champion.
August
Ward reached the final of the Ath Open, where he just missed out on the title to Maikel Scheffers 6-2, 6-0 to finish runner-up.
April
Dahnon Ward enjoyed a successful week at the Demirci Akincilari Open, cruising through to the final where he faced Iraq's Hussein Hamid Hel. Despite a hard-fought effort, Ward finished runner up to Hamid Hel after a 6-3, 7-5 defeat.
2022 US Open Junior Boys' doubles champion
2022 US Open Junior Boys' singles finalist
2022 Junior Masters Boys' singles finalist
2022 s Versicherung Austrian Open doubles champion
2022 Nottingham Futures doubles champion
2022 BRD Arges Open Wheelchairs-Tennis doubles champion
2022 Croatia Open Umag doubles champion
2021 British Open Juniors singles finalist
2020 Bolton Indoor Junior champion
2019 Abingdon ITF Futures Junior champion
2019 Open d'Amiens Junior champion
2019 Ath Open men's second draw champion