5 MINUTE READ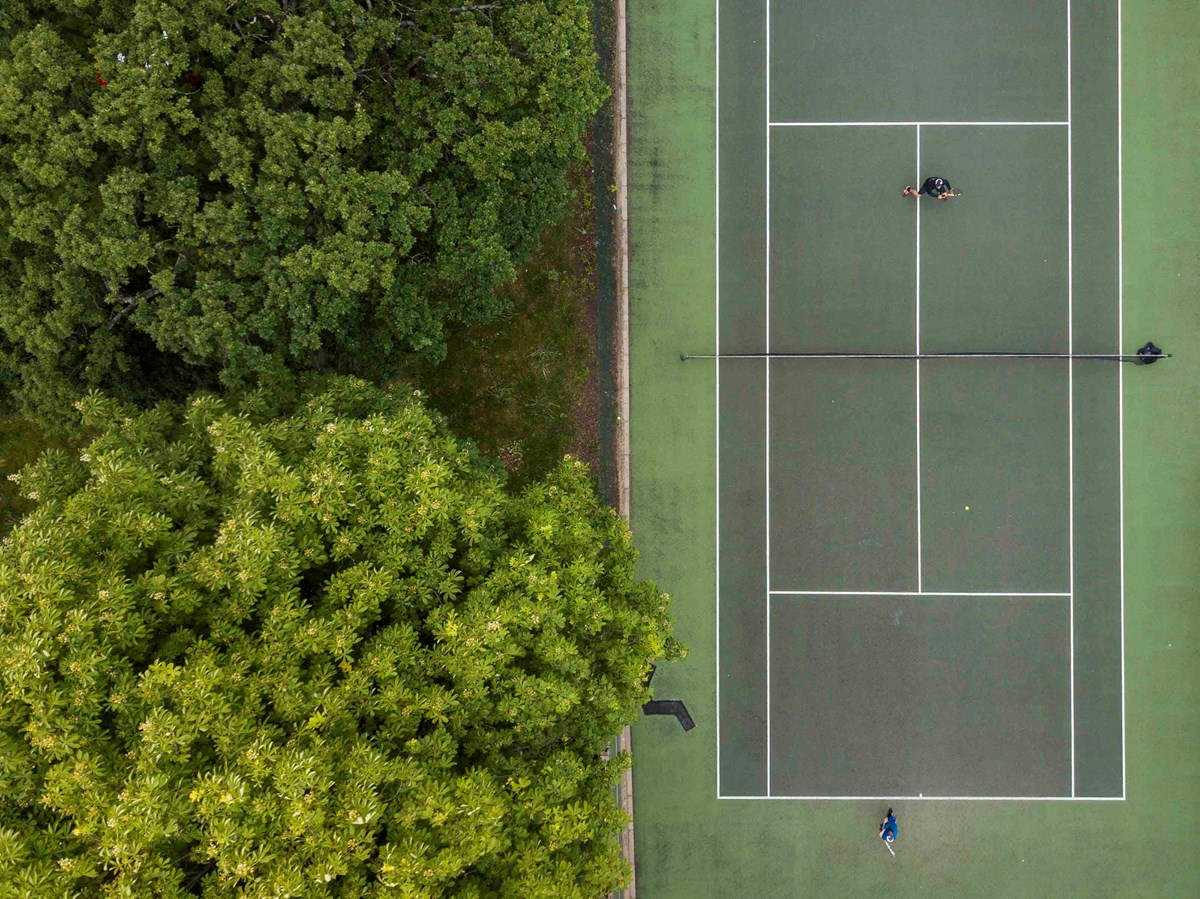 There are plenty of reasons why you should pick up a racket and start playing tennis.
Tennis is a great form of exercise and an amazing sport. Anyone can play; whatever their motivation or ability, from all communities and backgrounds. At any age and for a whole lifetime, tennis provides physical, social and mental rewards both on and off the court.
Here's our guide with everything you need to know about tennis for beginners.
Absolutely anyone. Tennis is played by hundreds of thousands of people around Britain of all ages, backgrounds and abilities and we want you to join in on the action.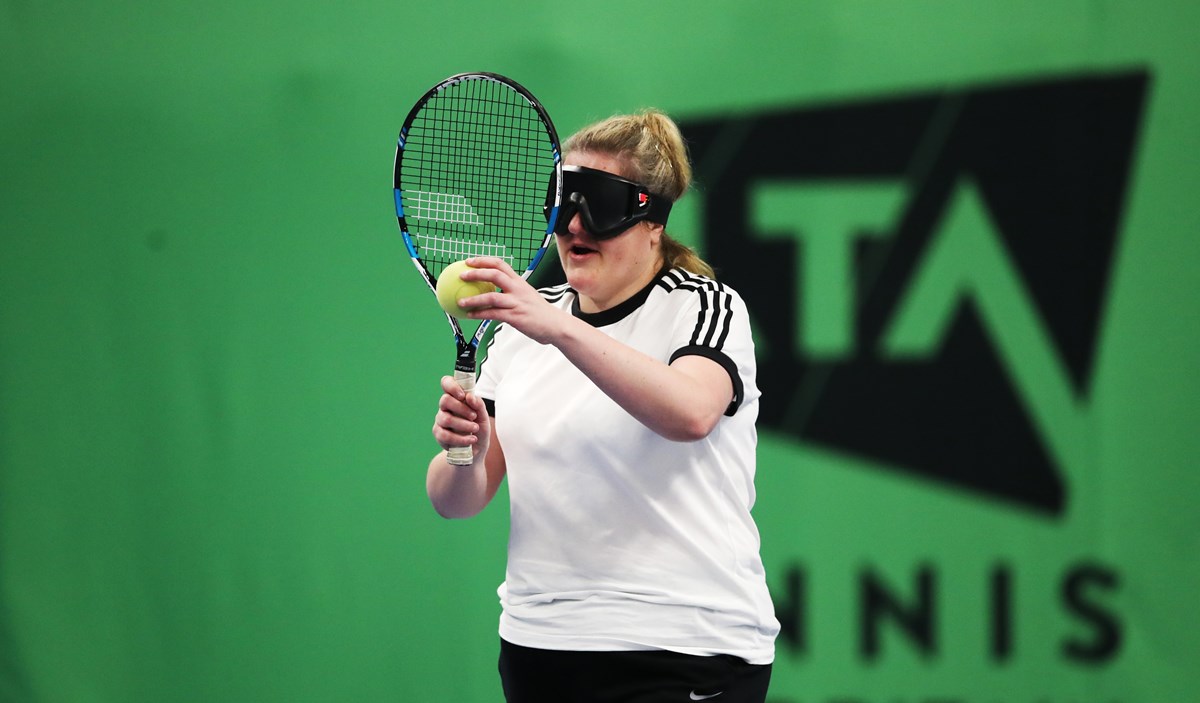 From kids starting their tennis journey to disability tennis, and even those who just want a fun way to stay fit and healthy – tennis is a sport for all and offers a wide range of physical, mental and social benefits that anyone can enjoy.
We want you to bring your own style and character to the court and Play Your Way.
One of the best things about tennis is there are loads of different ways to get involved.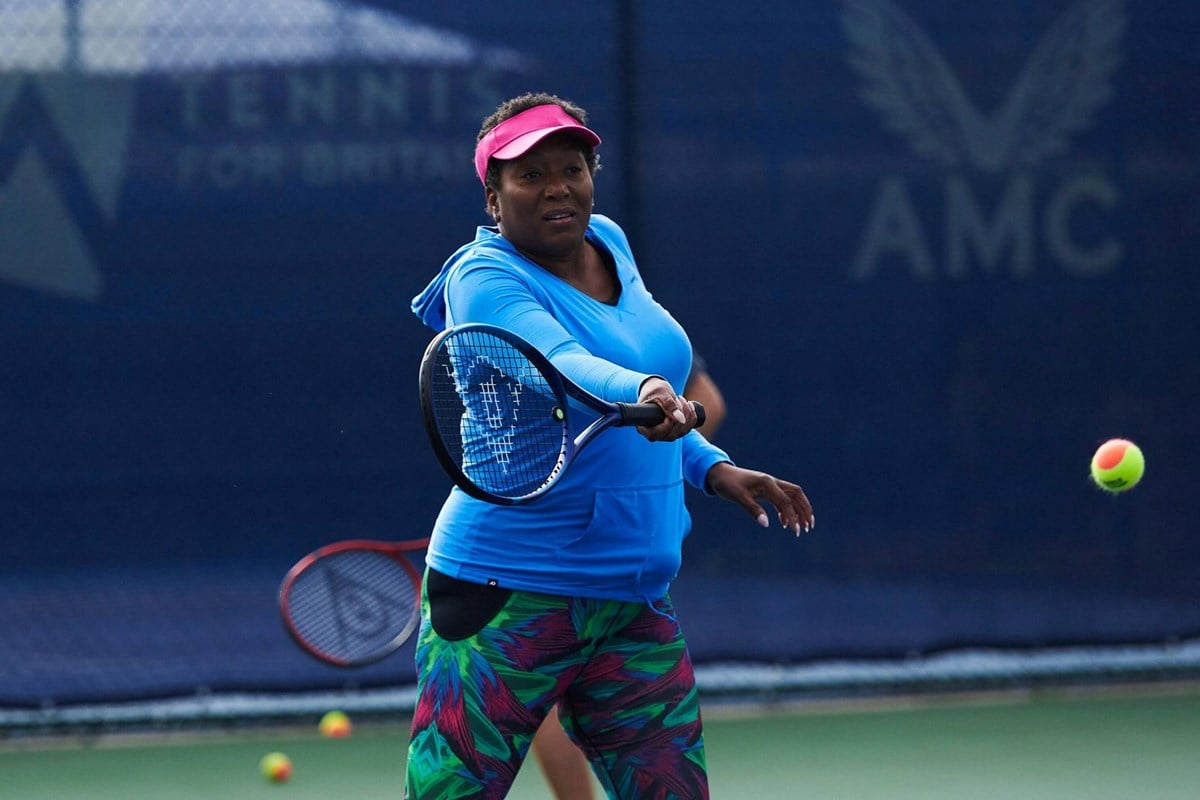 Start playing
If you fancy a quick hit down the park with your friend – you can book a court just around the corner with our online tennis court booking system.
To take your game to the next level, you can get in touch and book a session with a local LTA Accredited coach. Our Accredited coaches are experts in helping players of all standards improve their skills and will be on hand to help you – no matter if you just want to beat your friends in your next knock around or play in one of our competitions.
Competitions
Maybe you want to challenge yourself against other players with some friendly, social competition – Local Tennis Leagues might be the answer.
We've also got a range of other competitions you can get involved with as well – from County & District League local team competitions, to box leagues at a nearby club, or even a graded tournament.
Find out how to start competing.
LTA Youth
If you're a parent looking to get your kids into tennis then our LTA Youth Start programme is the perfect way to introduce them to the game. Designed for kids aged 4-11 years who are new to tennis the course teaches kids new life skills, developing them as both players and people. For £29.99 (+£5 P&P) your kids will get six-weeks of lessons, plus a tennis racket, a set of balls and a branded t-shirt.
You can play tennis anywhere... honestly!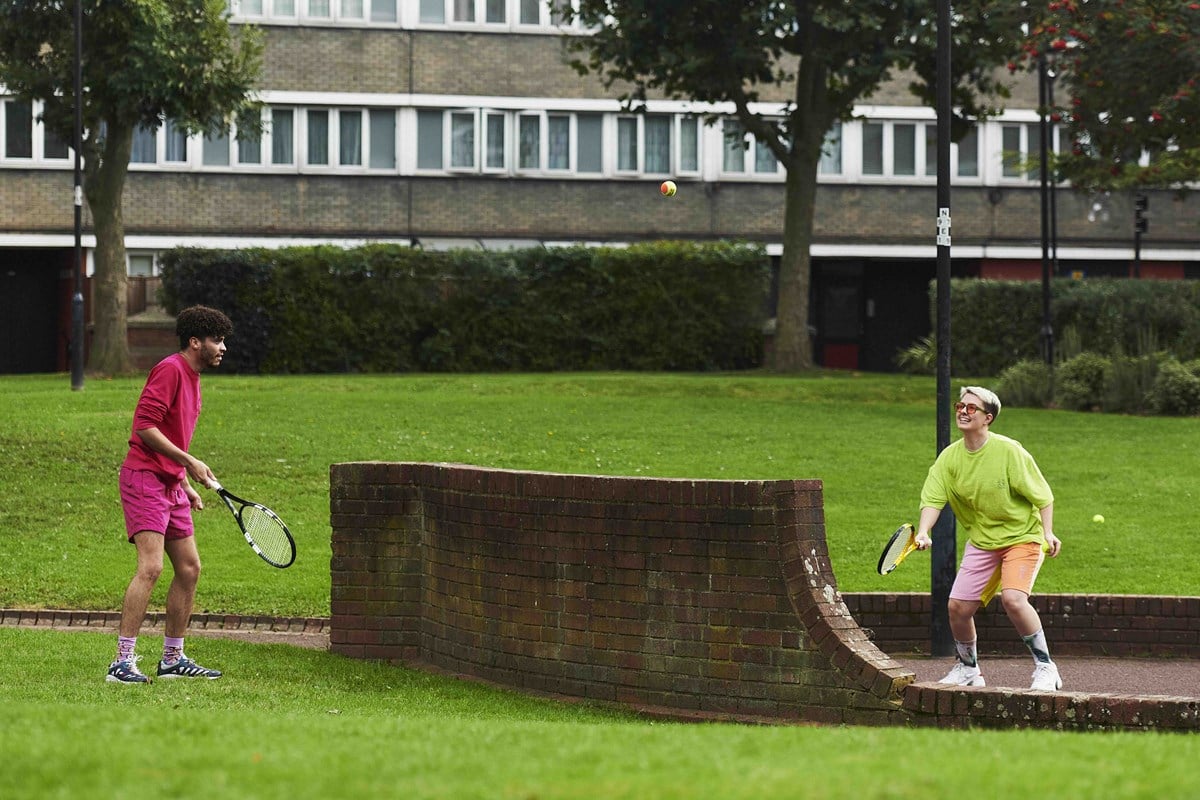 There are tens of thousands of tennis courts in Great Britain – stretching from parks to clubs, leisure centres and schools – and it's super simple to book a court near you.
Away from the court there is still plenty of opportunity to pick up a racket and get involved. Anything can be used as a net – a bench, a table or even your bags!
One of the best opponents you can face is a wall – it never misses a shot! Playing against a wall outside your house, in the park or wherever is a great way to practice your technique.
If you're a parent, we have a whole host of Tennis at Home activities you can do with your kids – even in your living room.
When it comes to tennis kit, you can play in whatever you feel most comfortable in. Just remember you will be active – think shorts, tracksuit bottoms, leggings, t-shirts, sweatshirts Keep the jeans and coats at home.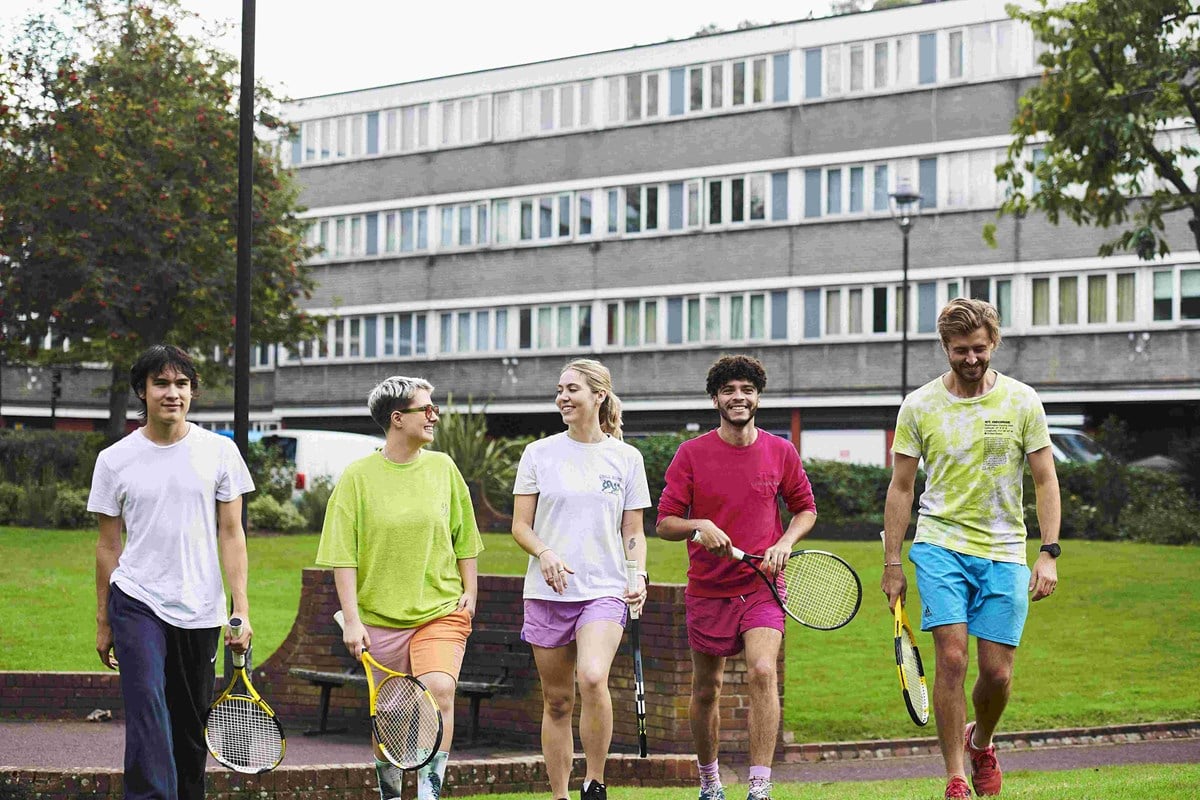 Whites are for Wimbledon and while we all hope we can get there some day, we want you to bring your unique style to the court - the more colour the better!
Wearing the right shoes is really important though – having the wrong ones can hurt your feet and cause injury. Wear a comfortable pair of trainers - these will stop you from slipping and getting foot and ankle injuries.
Once you've got your kit sorted, you'll need a tennis racket and some tennis balls – although if you're having a coaching session, you can usually borrow these if you need.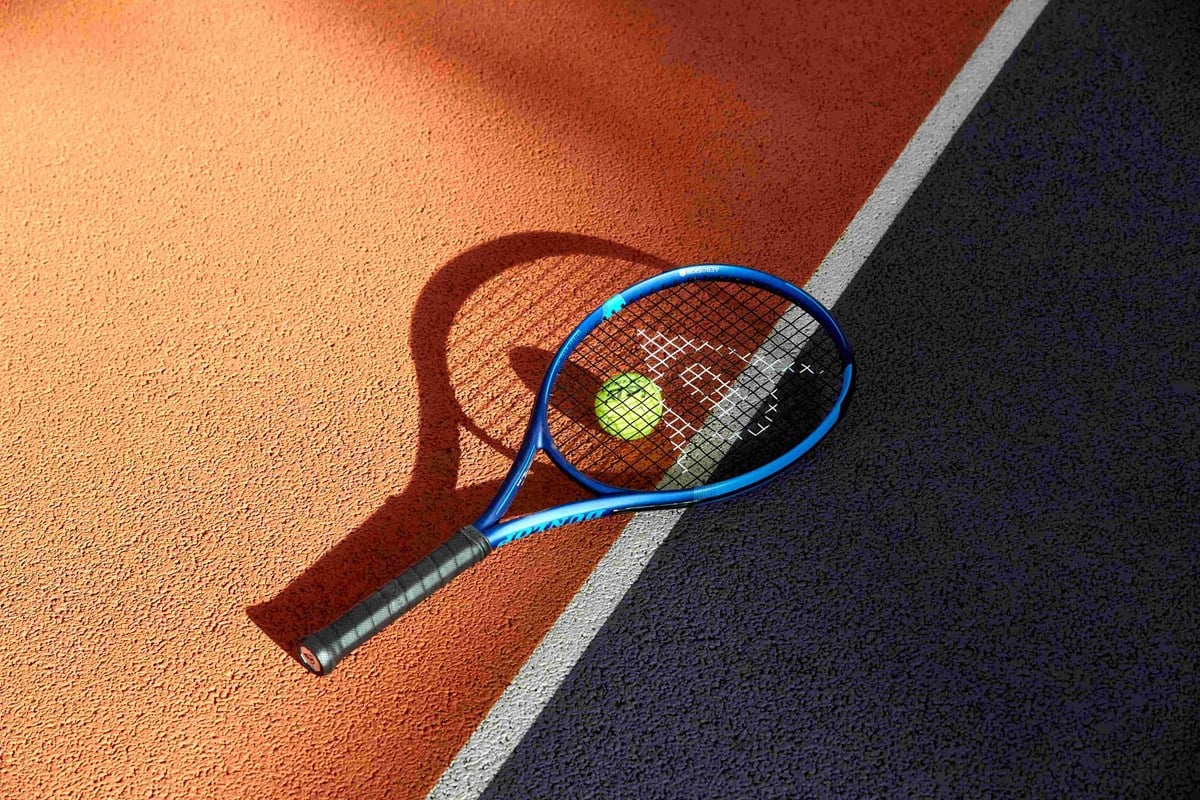 Tennis rackets
For a beginner's tennis racket, you don't need to spend a lot of money – just look for a racket with a large head size (a larger racket head - between 95-110 square inches - will make it easier for you to hit the ball when you're starting out).
You can also test different grip sizes to find a racket that's right for you. Grip sizes range from one to five and to find your correct size follow this step…
When you wrap your hand around the handle, there should be a one centimetre gap (or the width of your little finger) between your thumb and first finger.
Tennis balls
When it comes to tennis balls, adults play with the yellow pressurised balls you may have seen at Wimbledon and other big tennis tournaments.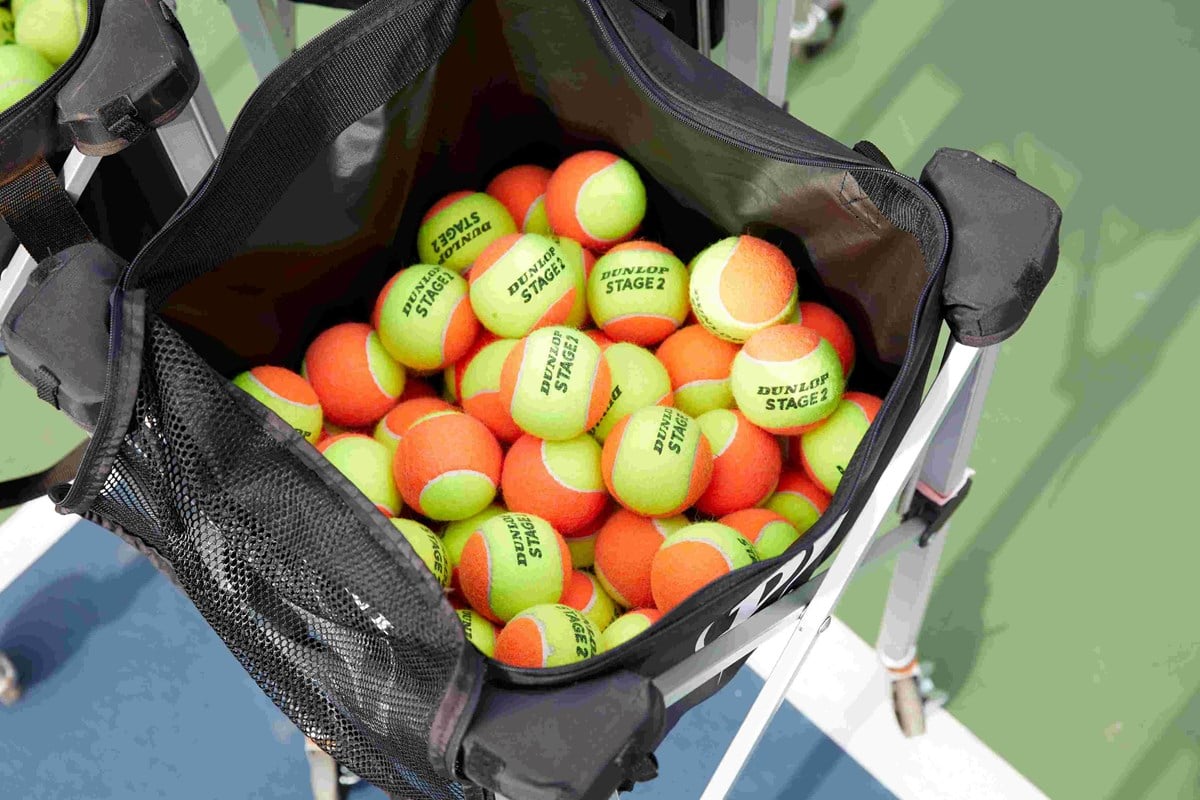 But a top tip for any beginner is to use different coloured tennis balls which are slower, softer and lighter and therefore easier to hit – so you can have longer rallies and learn the sport. They come in red, orange or green (think traffic lights but with red the easiest to hit) and even some of the top pros use them when working on something new or coming back from injury.
Need some fresh new tennis kit? Check out the range of Dunlop rackets, and tennis balls at the LTA shop, powered by Tennis-Point, below.
Advantage members can enjoy discounts on Dunlop equipment and Adidas footwear – sign up for free below.
If you're just starting out and want to get a few pointers on how you can improve your game – we've got you covered.
Our Tennis Made Easy series gives you simple ways to learn the basics and get out there hitting with friends and family.
Fancy trying something a little bit different? Then why not give Padel a go.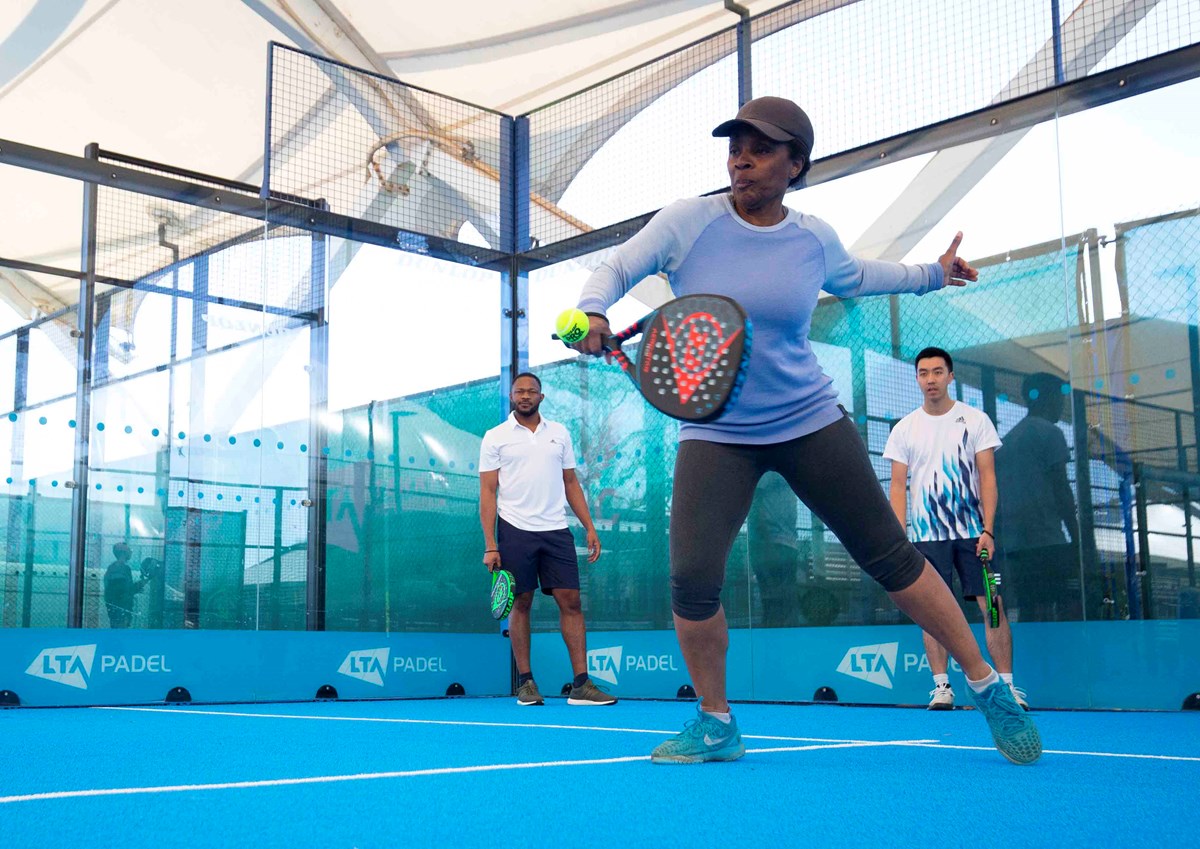 Padel is one of the fastest growing sports across the world thanks to it being a fun, easy to play and social sport.
It has similar rules to tennis, but is mainly played in a doubles format on an enclosed court about a third of the size of a tennis court. But the biggest difference is having wall around you to play off, which can make for some crazy rallies.
What are you waiting for? Get your friends together and try Padel for yourself. Find out how you can get involved below: