2 MINUTE READ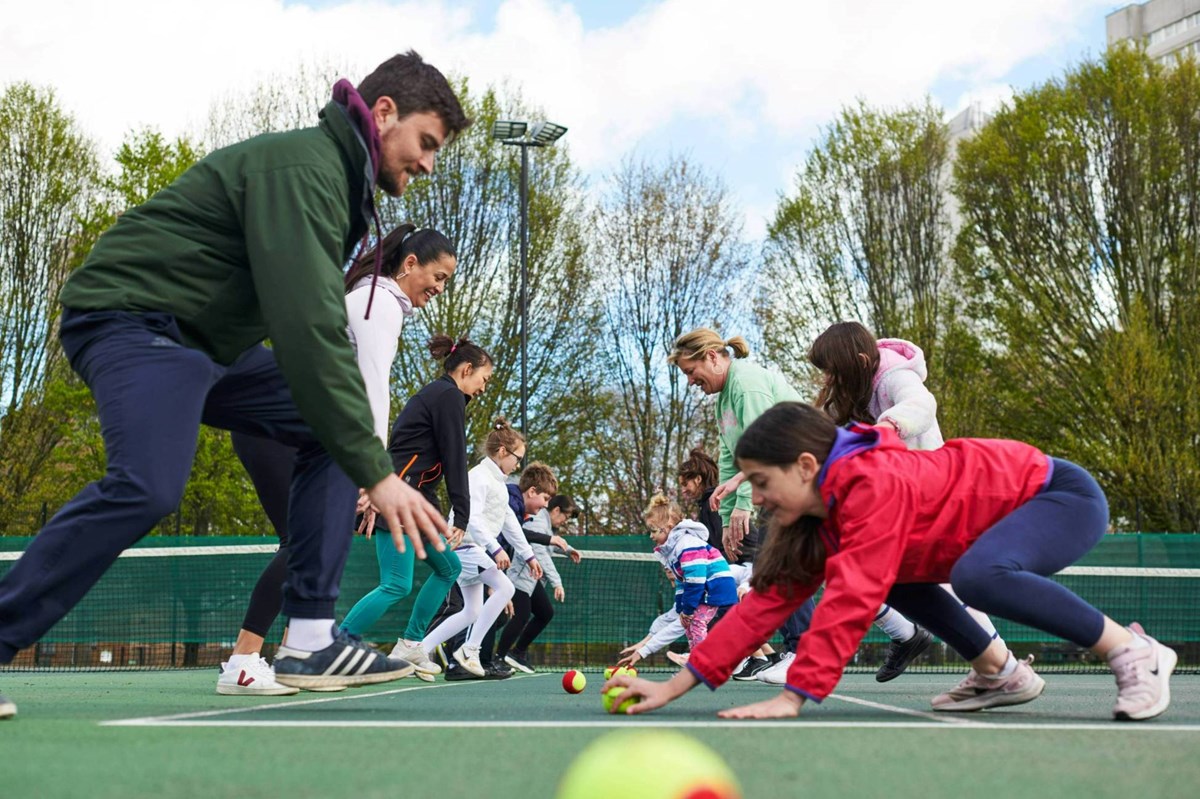 Free, social tennis sessions, every weekend, coming to a park court near you.
Each week you can sign up to a session at your local park court – no matter your age, background or ability – and play tennis for free.
No partner? No problem. Free Park Tennis gives you the chance to meet new people, enjoy free exercise with a full-body workout and practice your skills, all in just a one-hour session every weekend at 10:00.
Find and book a Free Park Tennis session
Booking on to Free Park Tennis is easy – simply search for a park tennis court near you and book your next session on our online booking tool.
More Free Park Tennis sessions coming soon to a park court near you…
New Free Park Tennis sessions are being added every day - if you can't find a session at your local park, check back soon or search for other venues in your area.
Before you can book, you'll need to create an LTA Advantage account for free.
What can you expect from a Free Park Tennis session?
Anyone can play – whatever your age or ability, Free Park Tennis is open to anyone looking to get started, improve their skills and enjoy free tennis
Play tennis for free – we'll never charge you to play, just sign up for free each week and we'll see you on court
Meet new people – Free Park Tennis is a group session, so you'll get to meet and play tennis with a whole host of different people from your local area
We'll provide rackets and equipment – it doesn't matter if you haven't played before, or if you don't own a tennis racket – we've got you covered
Fun games and exercises – every session is packed with a variety of games to keep you active and progress your tennis skills
Free workout – each session will give you a free workout, get you outdoors and help you practice your game
Led by trained volunteers – sessions are run all year round by our group of trained volunteers, who are set and ready to give you the best tennis experience on court
Bring the family – if you're looking for free things to do for the whole family, we've got you covered. Both adults and children can get involved and enjoy playing tennis together (children under eight should be accompanied by an adult).
If you decide you want to carry on playing, we'll point you in the right direction – whether you want to get some more coaching, join another group session or start playing a bit more competitively, we've got something for you.
FAQs for Free Park Tennis participants
Our FAQs answer all the questions you might have before joining a Free Park Tennis session.