CAREER HIGH
22/07/2019 153
CAREER HIGH
16/04/2016 221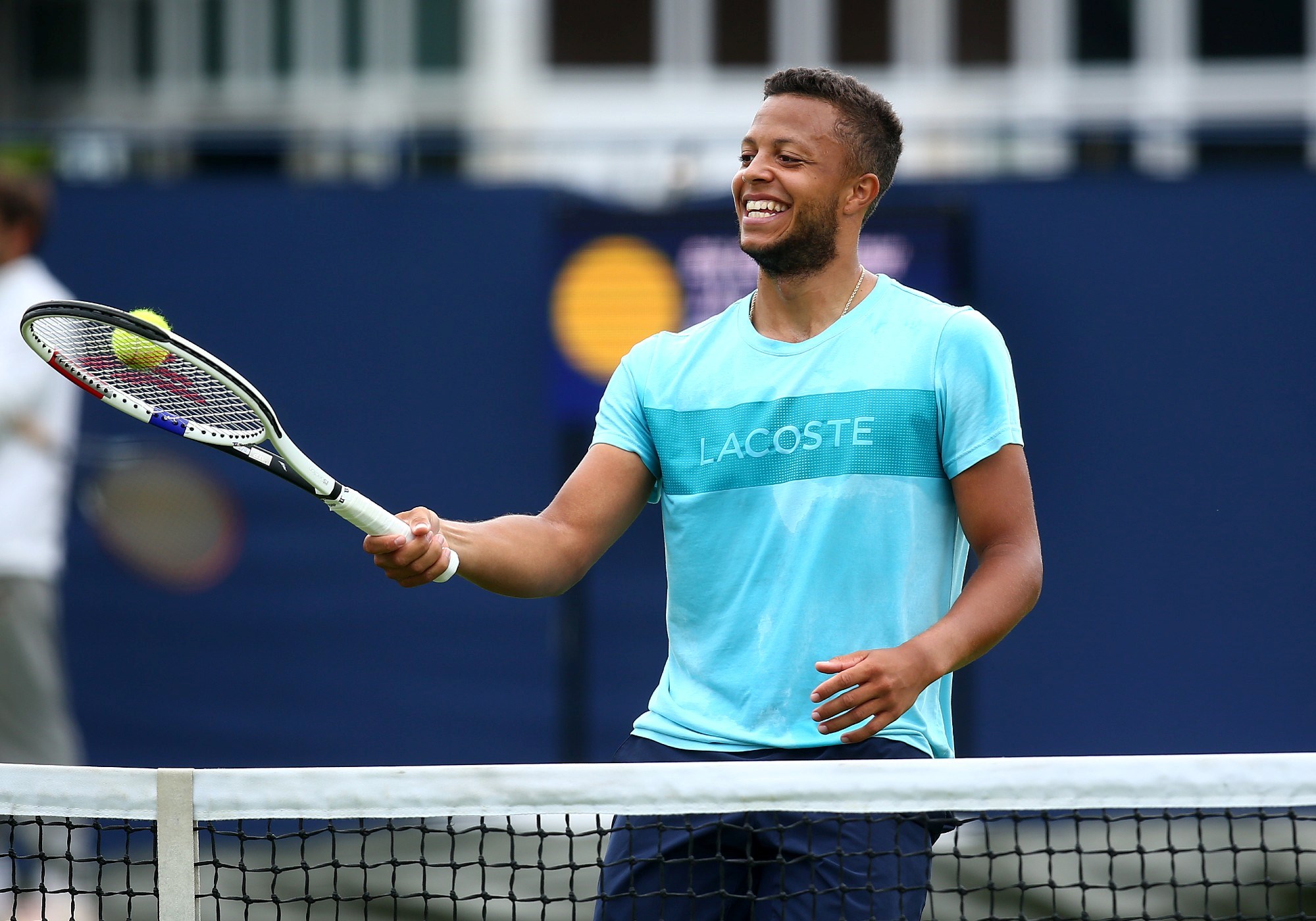 FAVOURITE
SURFACE: Clay and grass
SHOT: Forehand
AGE25
HEIGHT183 cm
PLAYSRight-handed
BACKHANDTwo-handed
LTA SUPPORT NTC Pro Access
TURNED PRO2016
FAVOURITE
SURFACE:Clay and grass
SHOT:Forehand
About
In the space of just 18 months, from June 2016, Jay Clarke rose from 1,621 in the ATP rankings all the way to 255 by Christmas 2017. Since then, Clarke has been a constant fixture in the Top 200 rankings.
In Summer 2018, he made his ATP main draw debut at the Queen's Club Championships, and also made his grand slam debut at Wimbledon after being awarded a wild card entry into the doubles draw in 2017.
Supported by the LTA's Pro Scholarship Programme, the highest level of support offered to developing players aged between 16 and 24 with the best chance of reaching the ATP/WTA top 100 singles.
Quick-fire facts
Nickname: JJ
Place of birth: Derby
Lives: Derby
Trains: CURC Tennis Club
Coach: Patrick Frandji
Favourite tournament: Queens Championships and Wimbledon
Tennis idols: Rafa Nadal, Roger Federer, Andy Murray
Likes: Going to the cinema, reading, playing PS4, loves Chelsea FC and if he wasn't a tennis player he'd be involved in tennis some other way!
Family: Sister Yasmin and brother Curtis are both tennis players and got him into the game.
Tennis beginnings
Started playing tennis aged 3 when Yasmin introduced him to tennis – Yasmin went onto become a WTA pro. Jay and his family grew up 20m from a tennis club. Brother Curtis now coaches him.
Tennis Career
November
Clarke had one of his most memorable weeks to date when he picked up the double at the M25 Antalya. The Brit eased to the singles title, overcoming Nerman Fatic 6-4, 7-5 in the final before teaming up with Josip Simundza for the doubles draw. In the final, Clarke and Simundza defeated Cenhiz Aksu and Mert Naci, 1-6, 7-6(8), 10-8.
October
October saw Clarke team up with Volodymyr Uzholvskyi for the M15 Sharm El Shekih event where the pair lifted the doubles title, following a 7-5, 7-5 win over Jiri Barnat and Jan Hrazdil in the final.
May
Clarke picked up his first title of the season at the M25 Reggio Emilia in Italy. The Brit battled past five Italians to lift the title, including a gutsy performance against Govani Oradini in the quarter-final, where he came from a set down to win 4-6, 7-6(5), 6-4.
But Clarke saved the best performance to last after clinching a comprehensive 6-3, 6-4 victory over Julian Ocleppo in the final.
February
Clarke teamed up with India's Arjun Kadhe for the Chennai Challenger event. The pair battled through three match tiebreaks en route to the final before dispatching Sebastian Ofner and Nino Serdarusic 6-0, 6-4 to lift the trophy. This win marked Clarke's first professional doubles title.
Clarke also made it through to the quarter-final of the singles event in Chennai but lost out to Sumit Nagal in straight sets.
January
Clarke started his year at the Oeira Challenger, where he made it to the Round of 16 before suffering a 3-6, 6-3, 6-2 defeat against Edan Leshem.
December
Clarke cruised to the quarter-finals of the Mallorca Challenger, where he faced Zizou Bergs and eventually lost out to the Belgian in a 6-3, 6-2 defeat.
July
Wild card, Clarke, lost in the opening round at Wimbledon Christian Harrison 7-6(3), 6-1, 7-6(6).
June
An impressive win over Paul Jubb in the first round of the Rothesay Open Nottingham set up a clash with third seed and Surbiton Trophy winner Jordan Thompson - who defeated the Brit 6-4, 6-4.
April
Clarke welcomed success in Mexico after defeating Spain's Adrian Menendez-Maceiras 6-1, 4-6, 7-6(5) to clinch his third career ATP Challenger title and first since 2019.
June
An impressive win over Paul Jubb in the first round of the Rothesay Open Nottingham set up a clash with third seed and Surbiton Trophy winner Jordan Thompson - who defeated the Brit 6-4, 6-4.
January
Clarke started the year by reaching the final of the ATP Challenger event in Forli where he lost to fellow Brit Jack Draper 6-3, 6-0.
Clarke reached the quarter-finals of Biella ATP Challenger in May, losing to Guldo Andreozzi in three sets.
Reached the semi-final of the Caterpillar Burnie International in Australia in February.
Won the Kunming Open in China in April – his first ATP Challenger title – defeating Prajnesh Gunneswaran in the final. Also reached the semi-final of the Caterpillar Burnie International in Australia in January.
Reached Challenger QFs at San Luis Potosi (Mexico) and Sarasota. Also reached San Luis Potosi doubles final with Kevin Krawietz of Germany. Won fourth ITF Futures singles title in Doha and reached F2 final in the same location. Made ATP World Tour debut at the Fever-Tree Championships as a wild card, where he lost to Sam Querrey in R1. Entered Nature Valley International main draw as lucky loser, beating American Ryan Harrison in R1 and playing compatriot Cam Norrie in R2.
Played in the main draw in Wimbledon doubles as a wild card alongside Marcus Willis, beating defending champions and second seeds Nicholas Mahut and Pierre-Hugues Herbert in five sets, reaching R3.
Playing in the main draw of the Fever-Tree Championships this year and receiving wild card to Wimbledon main draw in both singles and doubles. Training with Andy Murray before the French Open in 2017.
Played in the GB U14 boys team which won European Winter Cup, defeating Sweden in the final. Won two Tennis Europe 14U Grade 1 events to become 14U No.1 in Europe.
What has Jay Clarke won?
Jay Clarke has won four Futures titles and two Challenger titles.
When did Jay Clarke start playing tennis?
Jay Clarke started playing tennis when he was just three years old.
Who is Jay Clarke's coach?
Jay Clarke is currently coached by his brother, Curtis Clarke.
*ATP Challenger and ITF titles have been combined in the overall ITF titles on this page