CAREER HIGH
23/05/2022 284
CAREER HIGH
14/10/2019 1003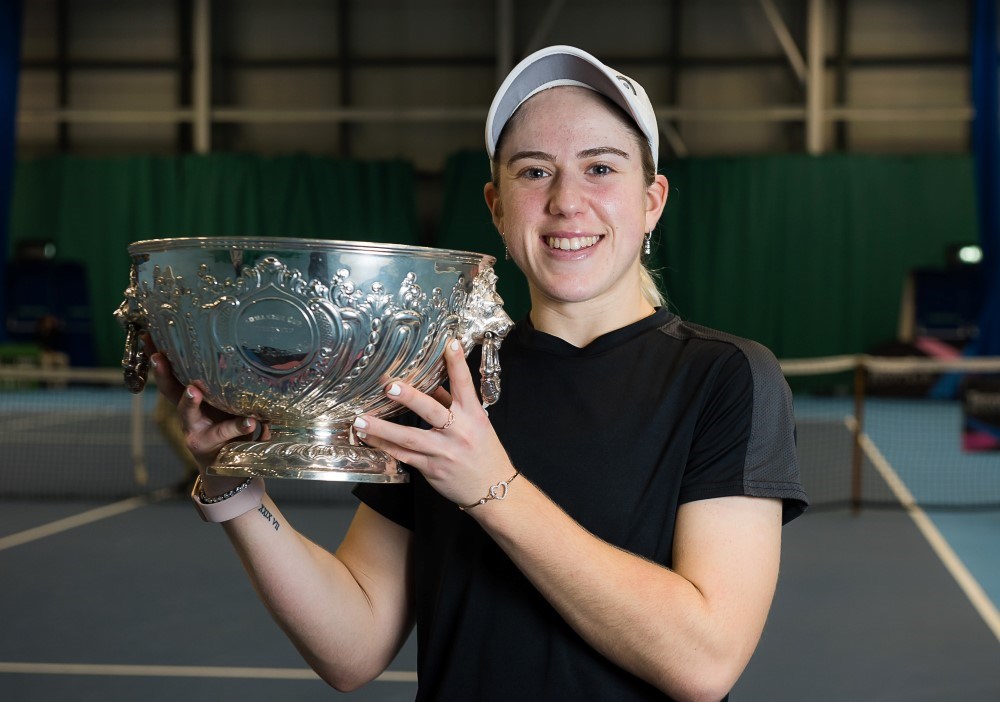 FAVOURITE
SURFACE: Hard court
SHOT: Forehand
COACH
Julie Hobbs, Ben Reeves and Martin Reeves
AGE20
PLAYSRight-handed
BACKHANDTwo-handed
LTA SUPPORT NTC Pro Access
TURNED PRO2021
FAVOURITE
SURFACE:Hard court
SHOT:Forehand
COACH
Julie Hobbs, Ben Reeves and Martin Reeves
About
QUICK-FIRE FACTS
Place of Birth: Sidcup
Lives: Brighton
Trains: Pavilion & Avenue Tennis Club
Favourite Tournament: Wimbledon
Nickname: Karts
Likes: Music, Animals, Shoes
Tennis Idols: Kim Clijsters, Roger Federer, Andy Murray
Primary school: Saltdean Primary
Secondary school: Longhill School
TENNIS BEGINNINGS
Kartal first started playing tennis at the age of six at Pavillion & Avenue Tennis Club, where she still trains to this day.
Her first memory of tennis was when she was first brought on court to meet her current coach, Julie Hobbs, falling over and being too scared to come back. But after much persuasion, Hobbs managed to convince her to come back and the two have been inseparable ever since.
Tennis Career
February
Kartal began her season by winning her first W25 at the LTA's event in Edgbaston. Kartal earned straight sets wins over Lesley Pattinama Kerkhove, Sam Murray Sharan and Eva Lys in the opening rounds, before defeating Nastasja Schunk 3-6, 6-3, 6-3 in the semi-finals. In the final she took on fellow Brit Talia Neilson Gatenby, where once again she came from a set down to win 5-7, 6-3, 6-2.
The 20-year-old then rolled on to the W25 Glasgow - also part of the LTA's enhanced performance calendar - where she won her second ITF title in as many weeks. Kartal defeated both the second and eighth seeds en route to the semi-finals, where she knocked out Jodie Burrage 6-3, 6-4. She lifted the title with a 7-6(5), 7-5 win over Barbora Palicova.
May
Continuing her winning streak, Kartal was crowned champion for a third time this season after a comfortable 6-1, 6-0 victory over USA's Danielle Lao in Nottingham, earning her fifth ITF title in her career so far.
Kartal's taste for winning saw her take yet another trophy in Nottingham after defeating Joanna Garland in a straight-sets victory that would make it Kartal's fourth ITF title of the season.
Kartal's first pro season started in October, where she enjoyed a run of successful events in Turkey.
In her first tournament at the W15 Antalya, Kartla fought her way through qualifying all the to the final without dropping a set. She took on Spaniard Rosa Vicens Mas and despite fighting back to level the scores at one set apiece, lost 6-1, 2-6, 6-3.
The young Brit returned a week later and this time, went one further, winning her first ITF title. She only dropped nine games en route to the final, where she defeated Hungary's Amarissa Kiara Toth 7-5, 7-5.
Next up, Kartal headed to Monastir to close out the season with yet another ITF title. Wins over Katherina Hering, YeXin Ma, Evita Ramirez and Nina Radovanovic set up a final against Ayumi Morita. Kartal put in a stunning display to beat the Japanese star 6-1, 6-2 in the championship match.
W25 Nottingham
W25 Nottingham
W25 Birmingham
W25 Glasgow
Winning first professional title in Antalya
Back-to-back trophies at W25 events in Edgbaston and Glasgow
Competing at Junior Wimbledon
Playing at the European Summer Cup in 2019
French Open 2022: Britwatch - which British players are competing?
Find out which British players are competing at this year's French Open and track their results throughout the event.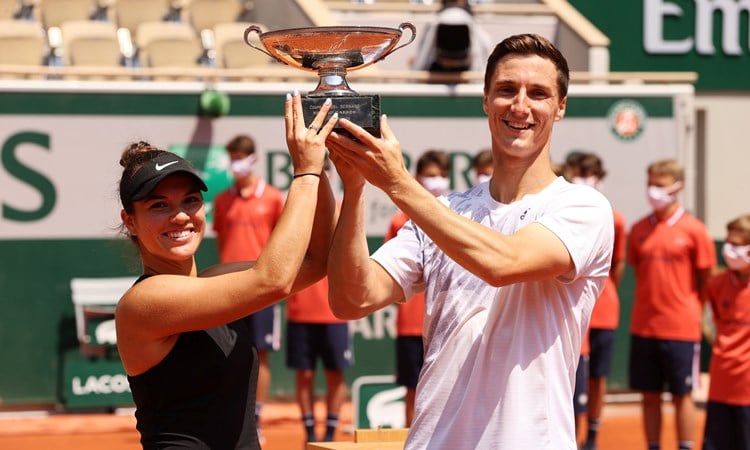 Norrie, Hewett, Cash and Broom bring home titles from across Europe
Catch up on the latest British tennis titles as Cam Norrie is crowned champion in Lyon.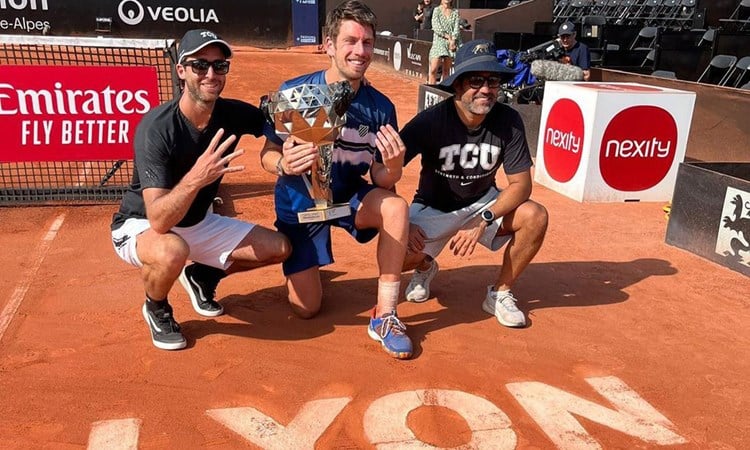 Former British No.1 Laura Robson retires from professional tennis
Former junior Wimbledon champion and Olympic silver medallist, Laura Robson, has today announced that she has retired from professional tennis.