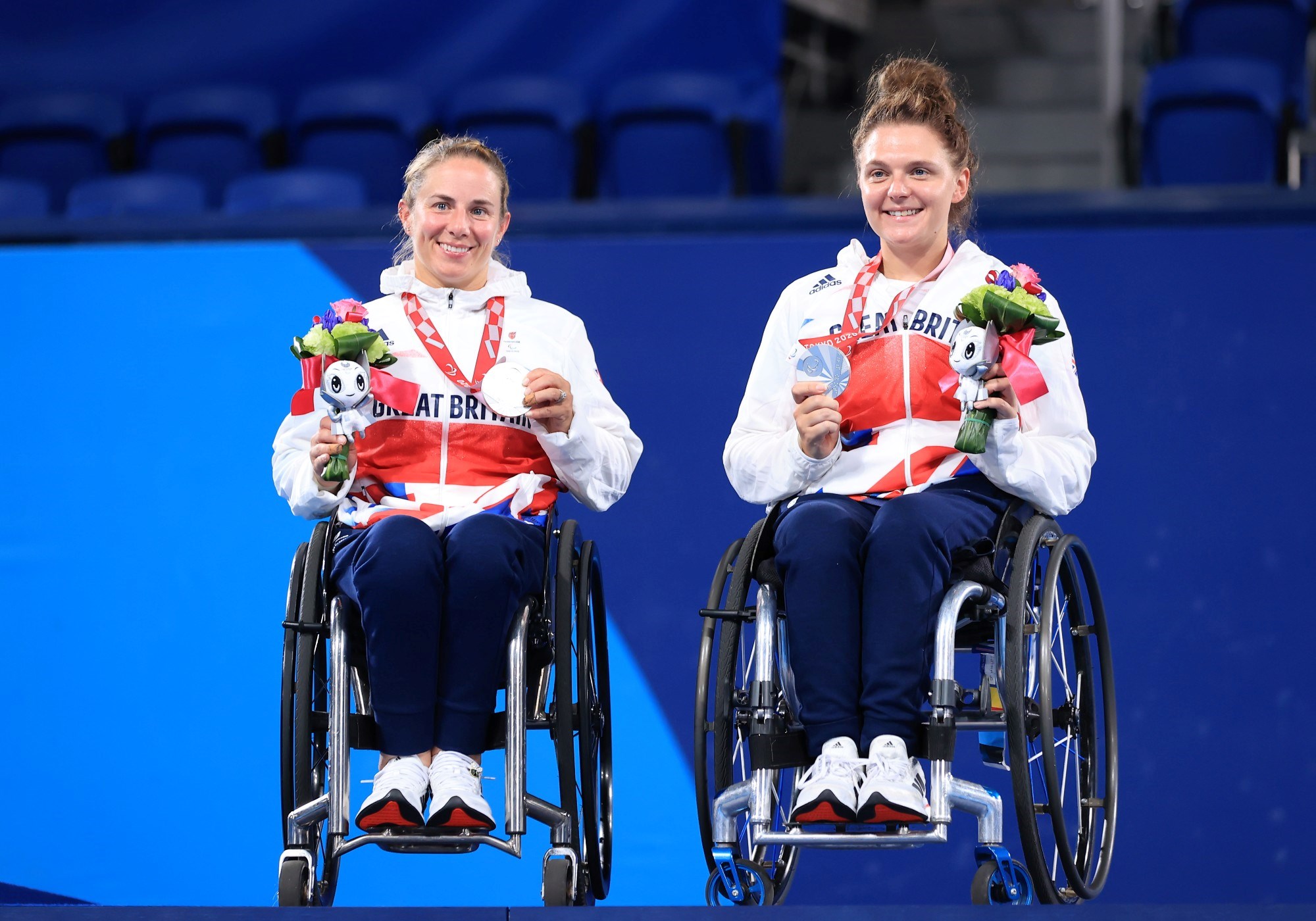 FAVOURITE
SURFACE: Hard
SHOT: Drop shot and volley
AGE41
PLAYSRight-handed
BACKHANDOne-handed
LTA SUPPORT Wheelchair Tennis Performance Pathway
TURNED PRO2002
FAVOURITE
SURFACE:Hard
SHOT:Drop shot and volley
About
QUICK-FIRE FACTS
Date of birth: 28 May 1980
Place of birth: Doha, Qatar
Lives: Three Legged Cross, Dorset
Trains: National Tennis Centre and West Hants Tennis Club, Bournemoth
Family: Born in Qatar, where her father worked. A Hampshire county badminton player prior to her motorcycle accident, Shuker's brother Matthew is also an accomplished badminton player and has played for England.
Likes: Mixed martial arts (especially George Saint Pierre). Martin Navratilova, F1, has taken up kayaking during lockdown.
Tennis Career
January
After first round singles exits at her first two tournaments of the year, the Victorian Open and the Melbourne Open, Shuker went on to reach just her third Australian Open singles semi-final after defeating China's Zhenzhen Zhu at Melbourne Park. The British No.1 subsequently moved up four places in the world rankings to a women's singles ranking at No.6, just one place short of her career-high.
Shuker reached the women's doubles final at the Victorian Open and the semi-finals at the Melbourne Open partnering Japan's Manami Tanaka before partnering Yui Kamiji of Japan to her second successive Australian Open doubles final and ninth career Grand Slam doubles final.
February
On home soil, Shuker was crowned singles and doubles champion at the ITF 3 event in Bolton, before returning a week later to claim the ITF 2 singles title as well. The win saw her return to her career high ranking of World No.5.
March
Shuker, added more silverware to her collection as she and partner, Dana Matthewson were crowned champions of the Georgia Open women's doubles, after defeating top seeds Aniek van Koot and Zhenzhen Zhu 7-6(5), 1-6, 10-7.
Shuker had a successful run in the Cajun Classic - her and Matthewson made their fourth successive doubles final, where they settled for runners-up to Dutch duo, Diede de Groot and Aniek van Koot. Shuker also reached the semi-final of the women's singles.
April
The British No.1 was a singles semi-finalist and doubles finalist partnering fellow Brit Cornelia Oosthuizen at the Can Uner Open in Turkey.
Began the season by reaching back-to-back women's doubles finals with South Africa's Kgothatso Montjane at the Victorian Open and the Melbourne Open. She went on to reach her third career Australian Open women's doubles final, where she finished as runner-up.
Teaming up with Jordanne Whiley in the women's doubles, reached another doubles final at the inaugural Loughborough Indoor Wheelchair Tennis tournament. Partnered Chile's Macarena Cabrillana to win the women's doubles title at the Sardinia Open, where Shuker also reached her second singles final of the year. Shuker and Montjane defeated top seeds Diede de Groot and Aniek Van Koot to reach the Wimbledon women's doubles final - where they finished runners-up.
Representing Great Britain at the 2020 Tokyo Paralympics, Shuker won her third career medal, taking silver in the women's doubles with Whiley. This was the first time a British women's doubles pair had reached the Paralympics final.
Shuker ended her season by partnering the USA's Dana Mathewson to the semi-finals of the UNIQLO Doubles Masters for the second time since 2017.
Started this year by winning her latest women's doubles title with Jordanne Whiley at the Brits triumphed at the ITF 2 Bolton Indoor. Partnered Chile's Macarena Cabrillana to win the French Riviera Open women's doubles title. Following the postponement of Tokyo 2020 she was among more than 100 Olympians and Paralympians selected to present Online Olympic and Paralympic Experience for fans.
Won five doubles titles with three different partners, including her first two title with Jordanne Whiley since the latter's return from maternity leave. Claimed her only singles title of the year at the ITF 2 Polish Open.
Won three singles titles, including at the ITF 2 Israel Open and the PTR Championships on Hilton Head Island, as well as the ITF 1 Korea Open. Won seven doubles titles, including the mixed doubles at the British Open with Frenchman Stephane Houdet. Also won Super Series women's doubles titles at the Cajun Classic in the USA and the Sydney Open in Australia.
Five-time Wimbledon doubles finalist (2009, 2010, 2012, 2018 & 2021) and four-time Australian Open doubles finalist (2010, 2013, 2021 & 2022). Has helped lead Great Britain to a string of silver and bronze medals in the World Team Cup women's event, including a first ever silver medal for the GB women's team in Nottingham in 2009. Partnered Jordanne Whiley to win Great Britain's first ever Paralympic medal in women's wheelchair tennis when they won bronze at London 2012. Shuker and Whiley also won the women's doubles bronze medal at Rio 2016 and then silver at Tokyo 2020. Won her first ITF 1 women's singles titles at the Belgian Open in 2010 and in 2016 she won the first Super Series singles title of her career at the US Open USTA Wheelchair Championships in St. Louis. Partnered Diede de Groot of the Netherlands to win the women's doubles title at the ITF's years-end Doubles Masters event in 2016.
Injured in a motorcycle accident shortly after her 21st birthday, she met Britain's former Paralympic champion Peter Norfolk while in rehab at Salisbury Spinal Unit and Norfolk introduced her to wheelchair tennis and loaned her a tennis chair. Shuker played in her first National championship in 2002.
French Open 2022: Britwatch - which British players are competing?
Find out which British players are competing at this year's French Open and track their results throughout the event.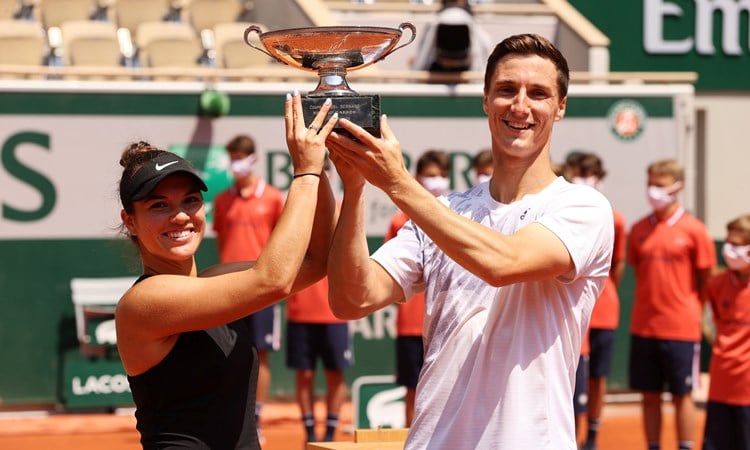 Great Britain name squad for 2022 World Team Cup
Check out the GB team for wheelchair tennis equivalent of the Billie Jean King Cup and Davis Cup - taking place in Portugal from 2-8 May.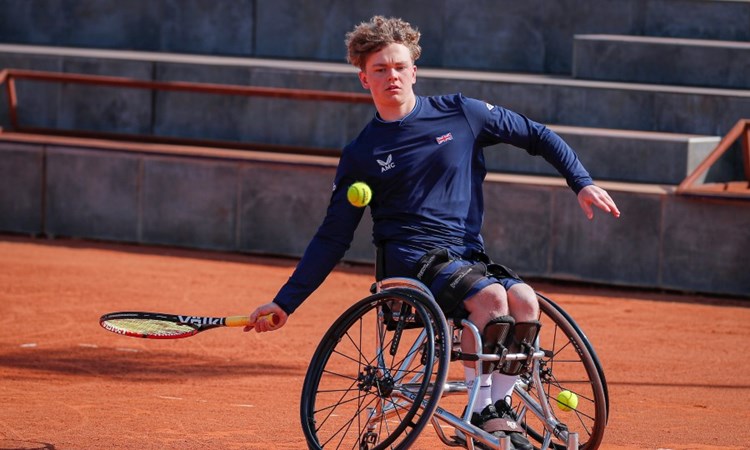 Titles and finals cap a strong week for Brits on clay
Alicia Barnett and Olivia Nicholls claim first career W60 title - adding to Joe Salisbury's ATP Masters win in another successful week for Brits on tour