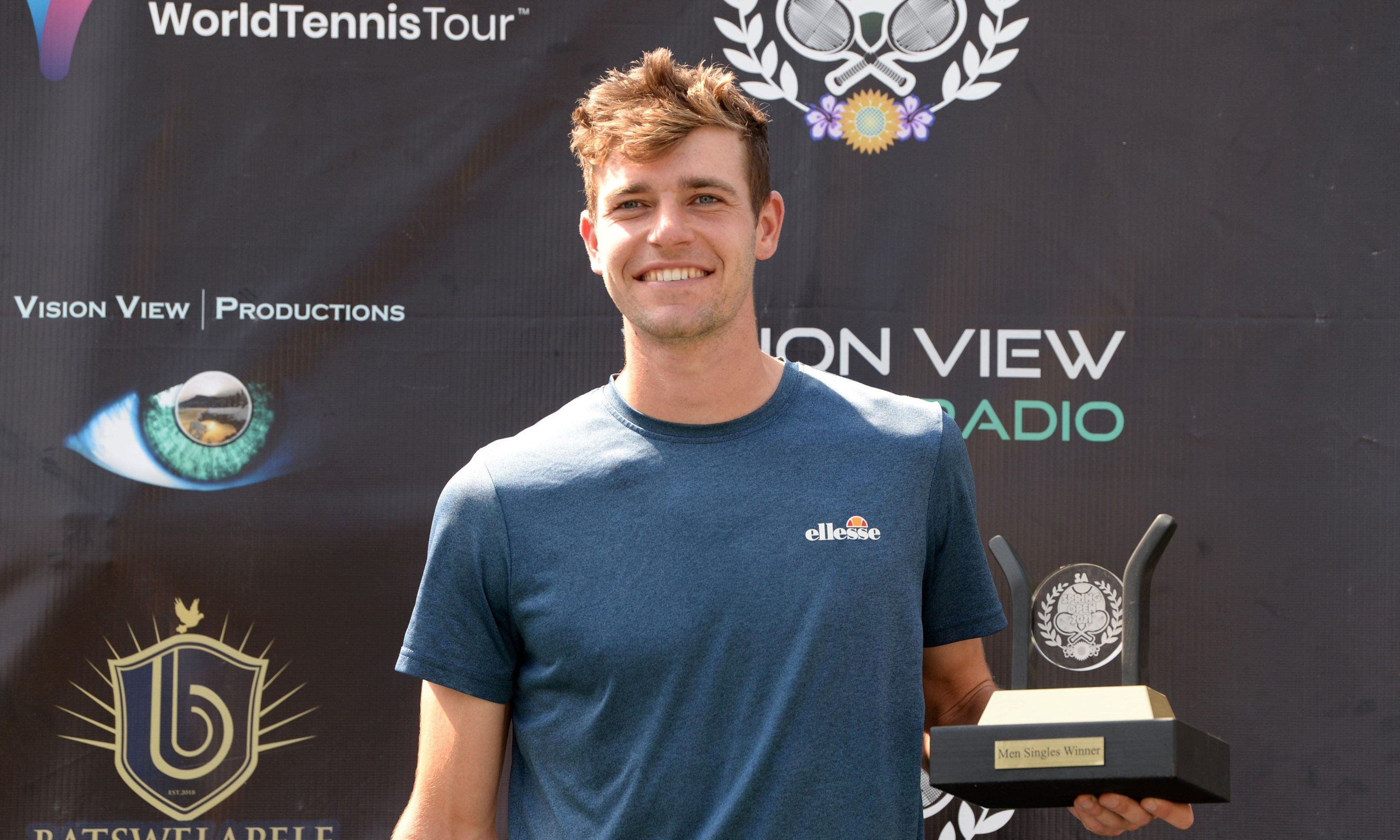 FAVOURITE
SURFACE: Hard / Grass court
SHOT: Serve
AGE24
HEIGHT193 cm
PLAYSRight-handed
BACKHANDOne-handed
LTA SUPPORT Men's & women's programme
TURNED PRO2016
FAVOURITE
SURFACE:Hard / Grass court
SHOT:Serve
Get to know Alastair Gray
About
QUICK-FIRE FACTS
Place of Birth: London
Lives: London
Trains: JTC Academy
Favourite tournament: Wimbledon
Tennis idols: Roger Federer, Dan Evans, Tim Henman and Nicolas Mahut
Nickname: Ali G
Primary school: Shrewsbury House / Partiside
Secondary school: JTC schooling
TENNIS BEGINNINGS
Gray started playing at the age of six and Lensbury Tennis Club with his family. His first tennis coach was Anna Britain and has fond memories of playing mini red ball tournaments from a young age.
Tennis Career
Gray kick-started the season with a quarter-final appearance in the singles at the LTA's M25 Bath, before teaming up with Charles Broom to lift the doubles title. The British duo defeated Luke Johnson and Guy Den Ouden 6-2, 6-2 in the final.
February saw Gray claim back-to-back singles titles at M25 events in Shrewsbury and Glasow. In Shrewsbury he only dropped one set en route to defeating Harry Wendelken in the final, but had to come through a 6-3, 6-7(6), 7-6(4) battle with Germany's Henri Squire to lift the trophy in Glasgow.
After finishing runner-up to Leandro Riedi at the M25 Trimbach, Gray reached his first ATP Challenger quarter-final in Saint Beiruc - losing out to Quentin Halys.
Gray lost out to Riedi again in the semi-final at the M25 Nottingham at the beginning of May and progressed to the quarter-final at the same event a week later.
June
After getting a wild card into the main draw at the Rothesay Open Nottingham, Gray lost in the opening round to former Australian Open semi-finalist, Fernando Verdasco.
U18 Junior Nationals champion
Winning his first doubles match at Wimbledon in 2021 with Aidan McHugh
Beating Soonwoo Kwon (world No.70) at the Eastbourne International 2021
Singles
M25 Glasgow
M25 Shrewsbury
M25 Johannesburg
M25 Johannesburg
Doubles
M25 Bath (with Charles Broom)
M25 Johannesburg (with Daniel Cukierman)
M25 Bagneres-De-Bigorre (with Ryan James Storrie)
M25 Roehampton (with Ewan Moore)