CAREER HIGH
16/05/2022 359
CAREER HIGH
03/02/2020 126
FAVOURITE
SURFACE: Hard
SHOT: Backhand
AGE26
HEIGHT178 cm
PLAYSRight-handed
BACKHANDTwo-handed
FAVOURITE
SURFACE:Hard
SHOT:Backhand
About
Eden Silva is an accomplished singles and doubles player who began playing tennis at the age of six at a club five minutes' walk from her house in Essex. She made her Wimbledon debut in the 2012 Juniors competition, and enjoyed a run to the mixed doubles quarter-finals with Evan Hoyt in 2019. She also broke into the top 500 WTA singles rankings in 2019. Her father is her coach, and her brother is a black belt kick boxer.
QUICK-FIRE FACTS
Place of birth: Gant's Hill, Essex
Lives: Gant's Hill, Essex
Trains: Redbridge Sports Centre
Family: Father Roger is her coach, mother Elena, brother Kyle is a kick boxer and one belt away from a black belt
Likes: Spending time with friends and family, relaxing and eating out. Big football and follows Tottenham Hotspur. Went to watch them a few times at Wembley and is looking forward to going to their new stadium for the first time next season. She recently signed with a modelling agency after being scouted through Instagram
TENNIS BEGINNINGS
Started playing aged 6 at Cranbrook Castle tennis club
Tennis Career
January
Silva started her season getting through to the quarter-finals of the W25 Bath event before losing to Gabriela Andrea Knutson 6-4 7-5 6-3. Silva then competed in the W25 Loughborough tournament where she played Knutson again, this time in the second round, but was defeated 6-3 7-5.
April
Silva won her second ITF title of her career after a comfortable defeat over USA's Robin Montgomery, winning 6-4, 6-4 at the W25 Nottingham.
May
Silva defeated America's Robin Montgomery in straight sets to reach the semi-finals of the W25 Nottingham tournament before losing 6-0, 6-4 to fellow Brit, Sonay Kartal.
Partnered with Naomi Broady, Silva reached the final of the ITF 25K in South Africa. In May at the ITF 60K in France, partnered with K.Zimmerman, Eden lost in the final in three sets.
Only played one tournament pre-lockdown, losing first round qualifier at Hua Hin International against Riya Bhatia.
Played Premier WTA in Dubai with Beth Grey and beat Nadiia Kichenok and Veronika Kudermetova in the first round before falling in the second. Alongside Grey, reached the doubles quarter finals in Nottingham and won the Les Franqueses del Valles 60k doubles in April. Reached quarter finals of mixed doubles at Wimbledon with Evan Hoyt.
Making the main draw of Wimbledon Juniors in 2012.
British players surpass 50 tour titles for the 2022 season
54 titles, 38 unique British champions, and we're only in May – what a year it's been so far for our tennis stars. Find out more about this year's title winners.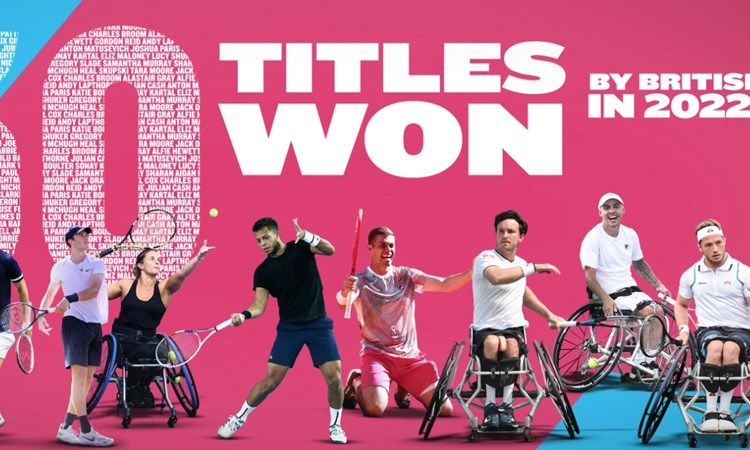 32 Brits set to compete for ITF titles in Nottingham
A host of British players are competing in the third event ITF W25 and M25 tournament being staged in Nottingham this week - find out more.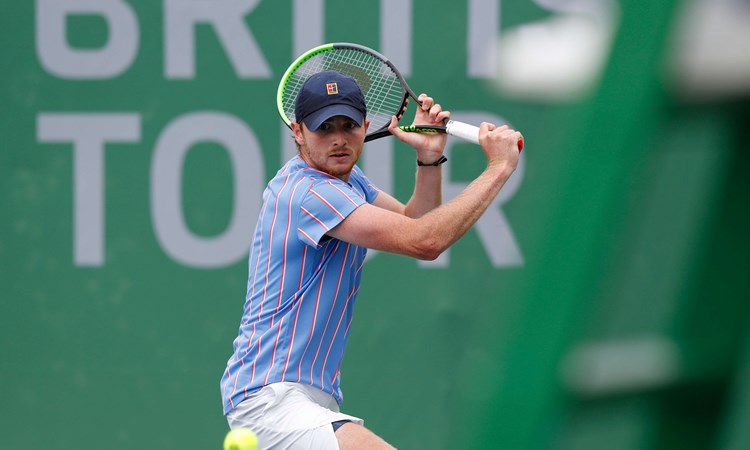 Silva's first W25 title leads five British champions on ITF Tours
The titles keep coming for the Brits this season – another four trophies were added to the collection last week, both on home soil and away in Italy. Find out more.