CAREER HIGH
16/04/2018 234
CAREER HIGH
07/01/2019 622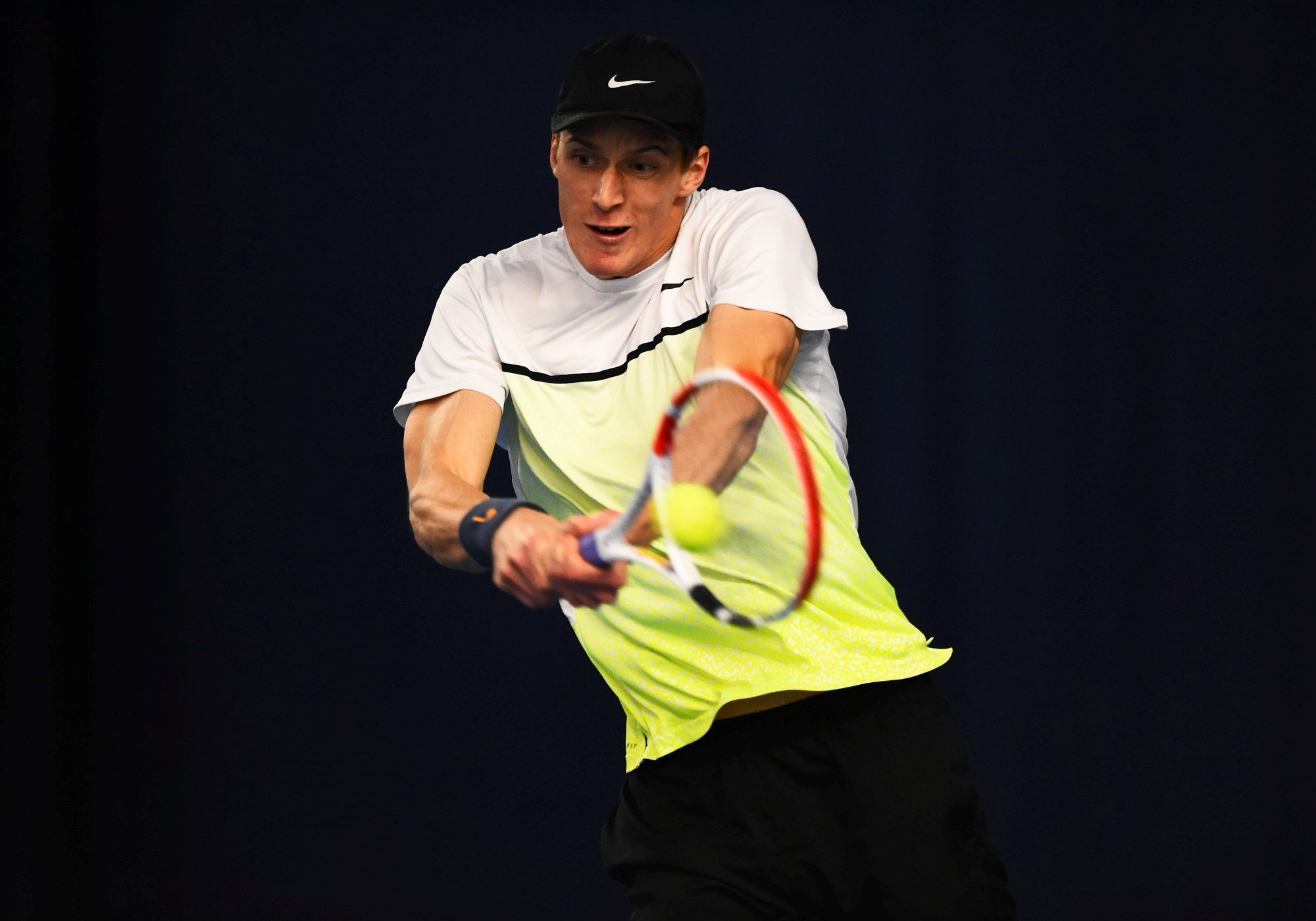 AGE25
HEIGHT196 cm
PLAYSRight-handed
BACKHANDTwo-handed
LTA SUPPORT NTC Pro Access
About
QUICK-FIRE FACTS
Place of birth: Koblenz, Germany
Lives: Muenstermaifeld, Germany
Family: Mother is from Southampton, father is German.
Tennis Career
Choinski's season got underway at the M25 in Bath where he progressed to the semi-finals and followed that up by also making the semi-finals in Loughborough.
Reached two semi-finals in consecutive weeks in ITF M25s in St Petersburg.
Played in the world's first behind closed doors event during the Covid-19 pandemic, in Berlin.
On grass, fell 1R of both Ilkley (to Klein) and Wimbledon qualifying (to Duckworth); Best results this year was reaching the QF of three ATP Challenger level events in three different countries – Columbus, Ohio (in Jan), Bergamo, Italy (in Feb) and Lille, France (in Mar). Won the ITF $15k in Santo Dominigo, beating Paul Jubb along the way.
In late December, decided to represent Great Britain.
Made his ATP main draw debut at 2016 Stuttgart, where he was given a wildcard. As a junior reached the SF of the 2014 US Open, peaking at No.17 in the world. Has reached on ATP Challenger level singles final (in Meerbusch, Germany) and 16 other ITF Futures singles finals (winning eight of those).
*ATP Challenger and ITF titles have been combined in the overall ITF titles on this page