CAREER HIGH
16/05/2022 107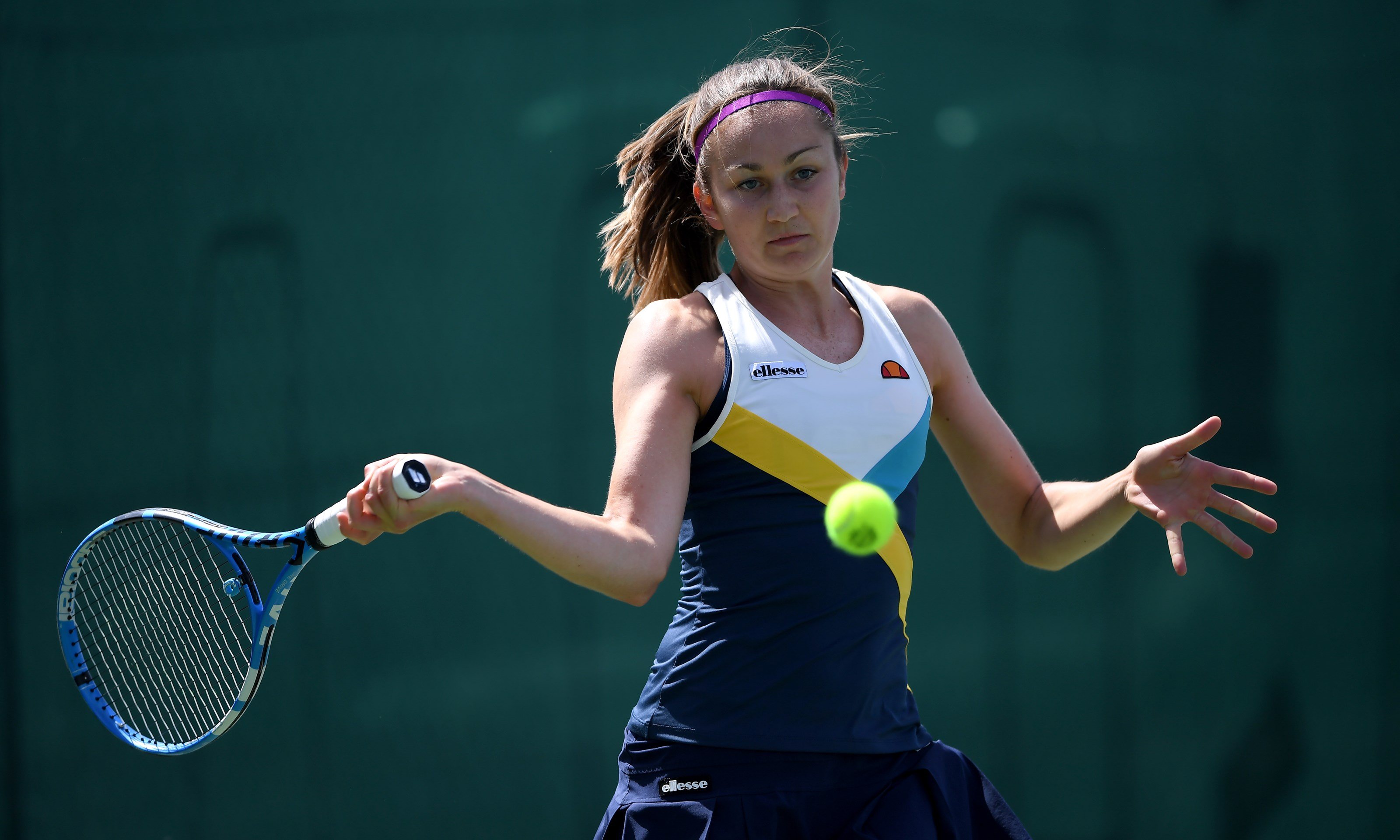 FAVOURITE
SURFACE: Grass
SHOT: Volley
AGE27
HEIGHT178 cm
PLAYSRight-handed
BACKHANDTwo-handed
TURNED PRO2017
FAVOURITE
SURFACE:Grass
SHOT:Volley
About
QUICK-FIRE FACTS
Nickname: Liv
Place of birth: Norwich, England
Lives: Norwich, England
Trains: Loughborough and the National Tennis Centre in London
Tennis idols: Roger Federer
Likes: Watching Norwich City FC, most sports, cooking and a good cuppa!
TENNIS BEGINNINGS
Introduced to tennis by her mum at Acle Tennis Club in Norwich.
FAVOURITE EARLY TENNIS MEMORY
Spending the summer holidays going from one grass tournament to the next with her best friend and their brothers!
MOST IMPORTANT PEOPLE IN OLIVIA'S TENNIS JOURNEY
Her coaches and support network when she was at Loughborough University: "James Buswell, Tom Kiesel and the rest of the team at Loughborough helped me develop as a player and gave me the belief to go on to play professionally after graduating. Also my parents have supported me all the way through my career."
Tennis Career
January
A strong start to the season saw Nicholls and her partner Alicia Barnett reach the semi-finals at the W25 in Bath, before moving on to the W60 Andrezieux-Boutheon. Here the pair finished runners-up, losing 6-4, 6-1 to Estelle Cascino and Jessika Ponchet in the final.
Februray
Another final awaited at the W60 Grenoble, where Nicholls and Barnett too on Lily Miyazaki and Prarthana Thombare. The British duo ended up runners-up again, losing 6-3, 6-3 in the final match.
March
British duo, Nicholls and Alicia Barnett, served their way to the final of the Lyon Open after overcoming a nail-biting showdown where they came back from 6-0, 4-0 down to beat Britain's Sam Murray Sharan and partner, Ulrikke Eikeri. The two, however, settled with runners-up as they lost in straight sets to Laura Seigemund and Vera Zvonareva.
April
Nicholls and Barnett qualified for the semi-finals in Istanbul after defeating fellow Brit, Sam Murray Sharan and partner, but were just shy of a place in the final after losing 0-6, 6-4, 10-8 to Dzalamidze and Rakhimova.
May
The pair proceeded to reach their second consecutive semi-final in Wiesbaden before bowing out of the tournament, losing 6-1, 6-3 to Andrea Gamiz and Eva Vedder.
Fast forward to La Bisbal D'Emporda where Nicholls and Barnett reached yet another final on clay before suffering defeat to Victoria Jimenez Kasintseva and Renata Zarazua 6-4, 2-6, 10-8.
25k ITF Title in Figueira Da Foz
Three ITF 60k finals
Playing for the Jack's at the Battle of the Brits.
Playing Wimbledon qualifying for the first time.
Winning four consecutive ITF titles.
Winning a bronze medal at the World University Games in Taipei.
Stayed in education all the way through to university. Played a number of different sports from a young age and didn't start travelling internationally until she was 23.