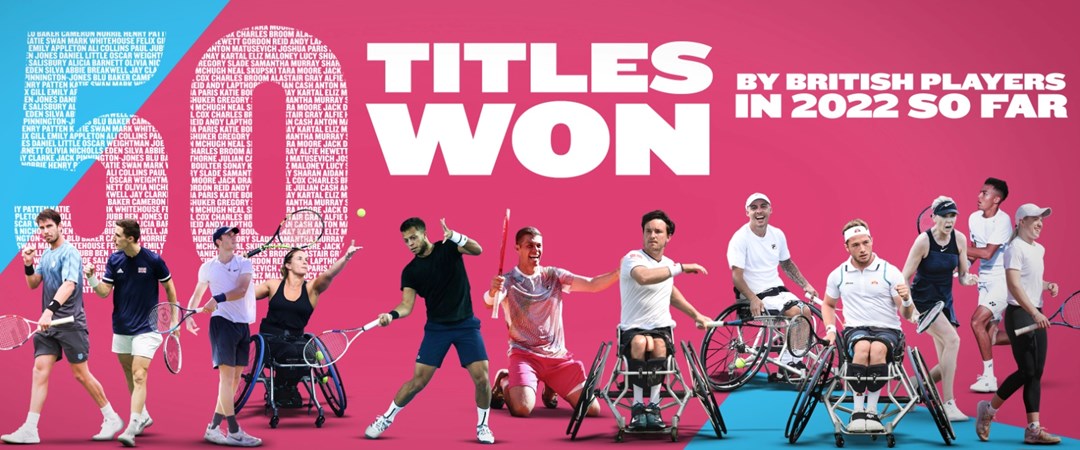 Players News
British stars surpass 50 tour titles for the 2022 season
• 4 MINUTE READ
54 titles, 38 unique British champions, and we're only in May – what a year it's been so far for our tennis stars.
From Grand Slam champions to first time trophy winners, the 2022 season has seen the Brits reach new heights with a lot more tennis left to play this year.
Here are some of the highlight title wins of the season so far:
Champions down under
Joining up with a new doubles partner, Neal Skupski went undefeated in two ATP doubles events with Wesley Koolhof to start the year in Melbourne and Adelaide. The duo has since gone from strength to strength, winning two more additional titles – including a first Masters event in Madrid – and climbing to the top of the doubles race to the Nitto ATP Finals.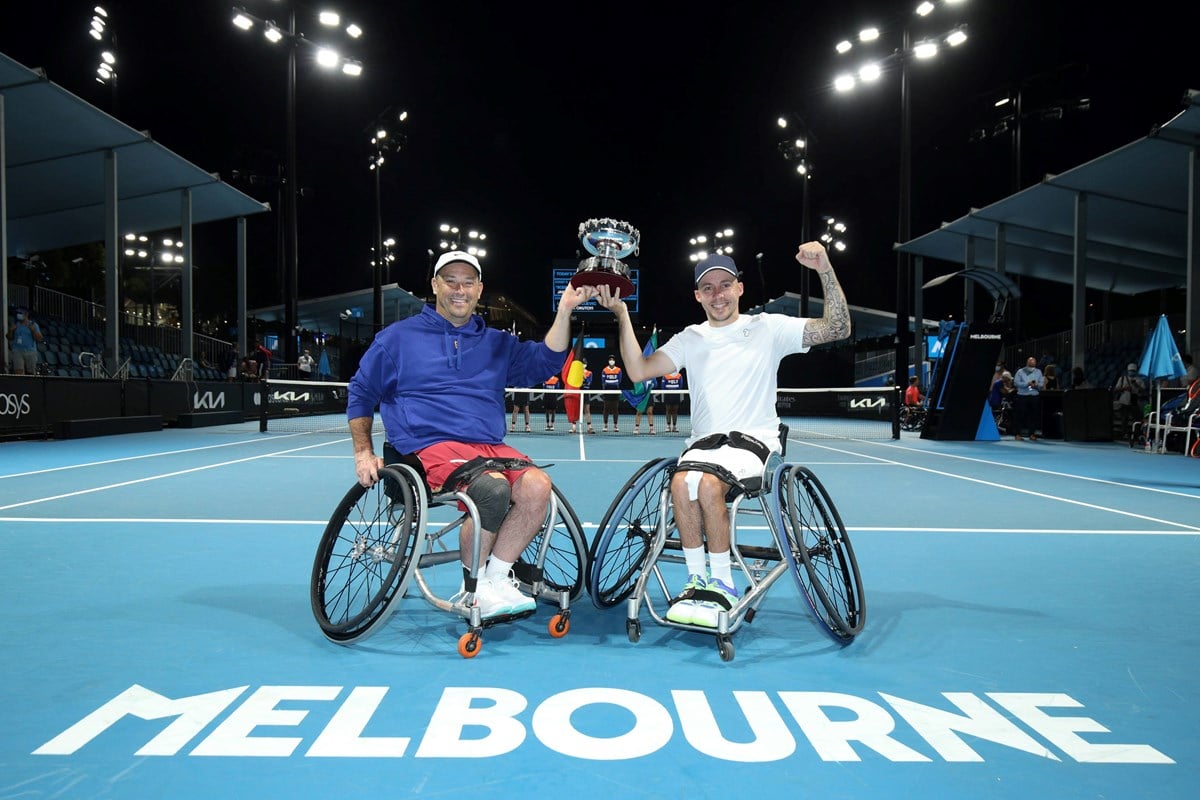 The Brits enjoyed great success once again in the wheelchair events at the Australian Open – bringing home two titles. Alfie Hewett and Gordon Reid continued their Grand Slam dominance, winning their ninth major in a row, while Andy Lapthorne lifted his sixth Australian Open title with quad doubles partner David Wagner.
Singles stars shining bright
Cam Norrie broke into the ATP top 10 for the first time earlier this year – becoming the fourth Brit to do so in the Open Era. His latest achievement coincided with his third career title at Delray Beach, where he defeated American Reilly Opelka in two close tie-break sets. Norrie also reached the final in Acapulco – losing out to Rafael Nadal – and you sense this might not be the only title we see from the British No.1 this season.
British players have won six ATP Challenger titles so far this year – the second highest of any nation across the world. Leading the way for the Brits has been Jack Draper, who won four titles in the first quarter of the season – becoming the first player in history to do so. After winning his maiden title in Forli back in January, Draper – who is supported by the LTA Pro-Scholarship Programme – backed it up with a further two trophies in Italy, before turning his talents to Saint-Brieuc.
Adding to Draper's success were Paul Jubb – who claimed his first Challenger title at the Santa Cruz Challenger – and most recently Jay Clarke, who won his first trophy since 2019 at the Morelos Open.
This year has also seen Katie Boulter and Katie Swan returning to form – Boulter sealing her first title in four years at the W60 Grenoble, while Swan dominated at the W25 Santo Domingo.
Brits dominating the doubles
It's safe to say the Brits are one of the dominant forces in doubles tennis right now. In addition to Skupski's triumphs, Joe Salisbury has climbed to world No.1 this year. His best result of the season so far came at the Monte-Carlo Masters, where he and Rajeev Ram beat Juan Sebastian Cabal and Robert Farah in a tense match tie-break to seal their second ATP 1000 title.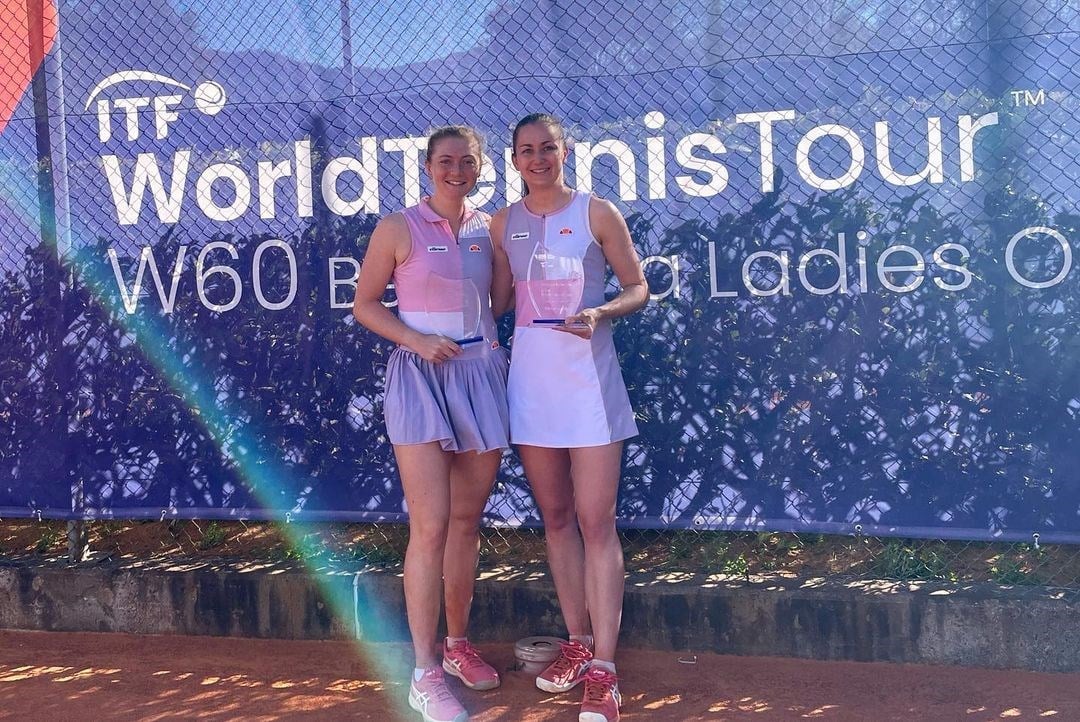 In the WTA doubles – Tara Moore, Sam Murray Sharan, Alicia Barnett and Olivia Nicholls have been firing up the rankings thanks to victories on the ITF Tour. British doubles No.1 Moore kicked off the year with Emina Bektas, taking the W60+ Traralgon tournament in January, with a number of final and semi-final appearances since.
Murray Sharan reached a new career high recently after bagging her second W60 doubles title of the year in Koper. Meanwhile Barnett and Nicholls have been on fire in recent months, taking the W60 Bellinzona in April to back up their first WTA final earlier in the year.
Titles on home soil
One of the standouts from this season so far has been the number of titles won on home soil. The Brits have claimed 16 trophies at events that form part of the LTA's Performance Competition Calendar, providing enhanced opportunities for British players at each age and stage of the performance player pathway.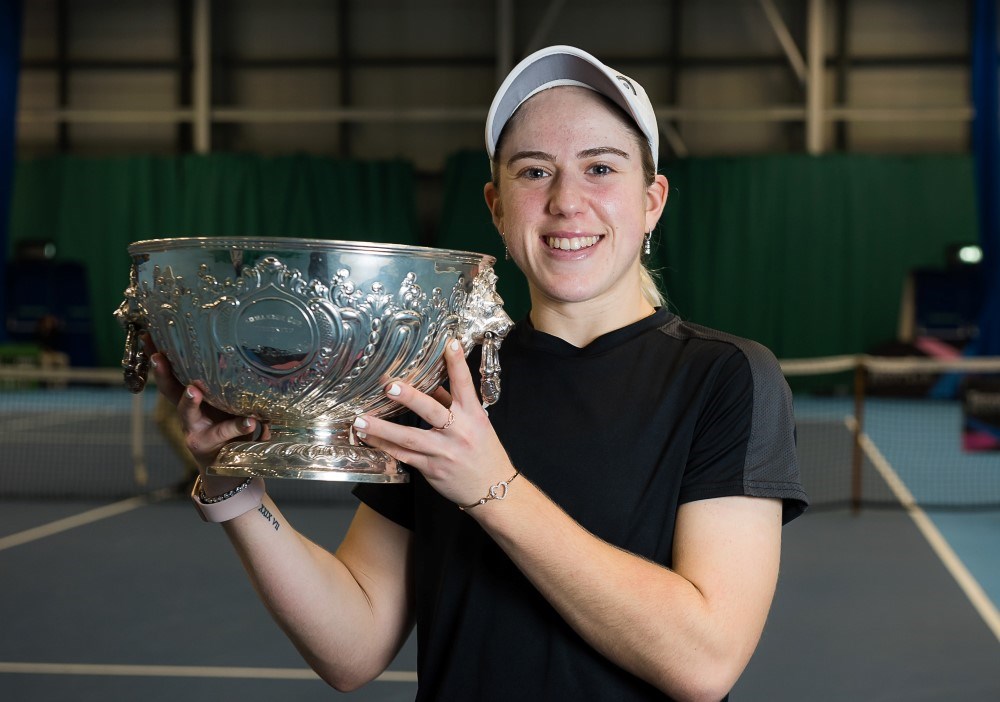 Sonay Kartal won her first W25 event in Birmingham in February and the victories have just kept on coming – lifting the trophy at further W25 events in Glasgow and Nottingham.
Dan Cox kicked off the year by taking the title in Bath, with Alasatair Gray and Eden Silva also claiming singles trophies in Shrewsbury, Glasgow and Nottingham.
Meanwhile, Greg Slade took his first ITF Wheelchair Tour title in the quad doubles event in Bolton earlier this year alongside Lapthorne, with Lucy Shuker winning the women's singles crowns at the ITF2 and ITF3 events.
Full list of title winners
| | | |
| --- | --- | --- |
| Player | Partner | Title |
| | Wesley Koolhof (NED) | Melbourne Summer Set |
| | Emina Bektas (USA) | W60+H Traralgon |
| Neal Skupski | Wesley Koolhof (NED) | Adelaide International 2 |
| | | Citta' Di Forli' 2 Challenger 80 |
| Daniel Cox | | M25 Bath |
| Charles Broom | Alastair Gray | M25 Bath |
| | Charles Broom | M25 Bath |
| | | Melbourne Wheelchair Open |
| Alfie Hewett | Gordon Reid | Australian Open |
| | Alfie Hewett | Australian Open |
| | David Wagner (USA) | Australian Open |
| Julian Cash | Lucas Gerch (GER) | M25 Loughborough |
| Alfie Hewett | | ABN AMRO World Wheelchair Tennis Tournament |
| Alastair Gray | | M25 Shrewsbury |
| Anton Matusevich | Joshua Paris | M25 Shrewsbury |
| Joshua Paris | Anton Matusevich | M25 Shrewsbury |
| | | W60 Grenoble |
| Lucy Shuker | Dana Matthewson (USA) | Bolton Indoor ITF3 Wheelchair Tennis Tournament |
| Lucy Shuker | | Bolton Indoor ITF3 Wheelchair Tennis Tournament |
| | | W25 Birmingham |
| Eliz Maloney | Andre Lukosiute (LTU) | W25 Birmingham |
| Lucy Shuker | | Bolton Indoor ITF2 Wheelchair Tennis Tournament |
| Andy Lapthorne | Gregory Slade | Bolton Indoor ITF2 Wheelchair Tennis Tournament |
| Gregory Slade | Andy Lapthorne | Bolton Indoor ITF2 Wheelchair Tennis Tournament |
| | Mariam Bolkvadze (GEO) | W60 Altenkirchen |
| Sonay Kartal | | W25 Glasgow |
| Alastair Gray | | M25 Glasgow |
| | Gijs Brouwer (NED) | M25 Glasgow |
| Blu Baker | Jesse Witten (USA) | M15 Naples, FL |
| Neal Skupski | Wesley Koolhof (NED) | Qatar ExxonMobil Open |
| | | Delray Beach Open by VITACOST.com |
| Jack Draper | | Citta' Di Forli' 4 |
| Jack Draper | | Citta' Di Forli' 5 |
| Henry Patten | Rinky Hijikata (AUS) | M25 Santo Domingo |
| | | W25 Santo Domingo |
| Henry Patten | Mark Whitehouse | M25 Santo Domingo |
| Mark Whitehouse | Henry Patten | M25 Santo Domingo |
| Felix Gill | Roman Andres Burruchaga (ARG) | M15 Antalya |
| Emily Appleton | Ali Collins | W25 Joue les Tours |
| Ali Collins | Emily Appleton | W25 Joue les Tours |
| Lucy Shuker | Dana Mathewson (USA) | ITF Georgia Open |
| Alfie Hewett | | Cajun Classic |
| Andy Lapthorne | David Wagner (USA) | Cajun Classic |
| Julian Cash | Arjun Kadhe (IND) | M15 Bengaluru |
| | | Dove Men+Care Challenger Bolivia 2 |
| Eliz Maloney | Andre Lukosiute (LTU) | W15 Monastir |
| Ben Jones | Daniel Little | M25 Toulouse-Balma |
| Daniel Little | Ben Jones | M25 Toulouse-Balma |
| Oscar Weightman | | M15 Monastir |
| Jack Draper | | Open Saint-Brieuc Harmonie Mutuelle |
| Charles Broom | Constantin Frantzen (GER) | M15 Monastir |
| | Rajeev Ram (USA) | Rolex Monte Carlo Masters |
| | Olivia Nicholls | W60 Bellinzona |
| | Alicia Barnett | W60 Bellinzona |
| | | W25 Nottingham |
| Henry Patten | Joshua Paris | M25 Nottingham |
| Joshua Paris | Henry Patten | M25 Nottingham |
| Gregory Slade | | 3 Trofeo Citta'Di Cantu |
| | Britta Wend (GER) | 3 Trofeo Citta'Di Cantu |
| | | Morelos Open |
| Julian Cash | Henry Patten | M25 Nottingham |
| Henry Patten | Julian Cash | M25 Nottingham |
| Sonay Kartal | | W25 Nottingham |
| Samantha Murray Sharan | Xenia Knoll (SUI) | W60 Koper |
| Neal Skupski | Wesley Koolhof (NED) | ATP Masters 1000 Madrid |
| Jack Pinnington Jones | | M25 Santa Margherita di Pula |