CAREER HIGH
22/10/2018 163
CAREER HIGH
26/02/2018 293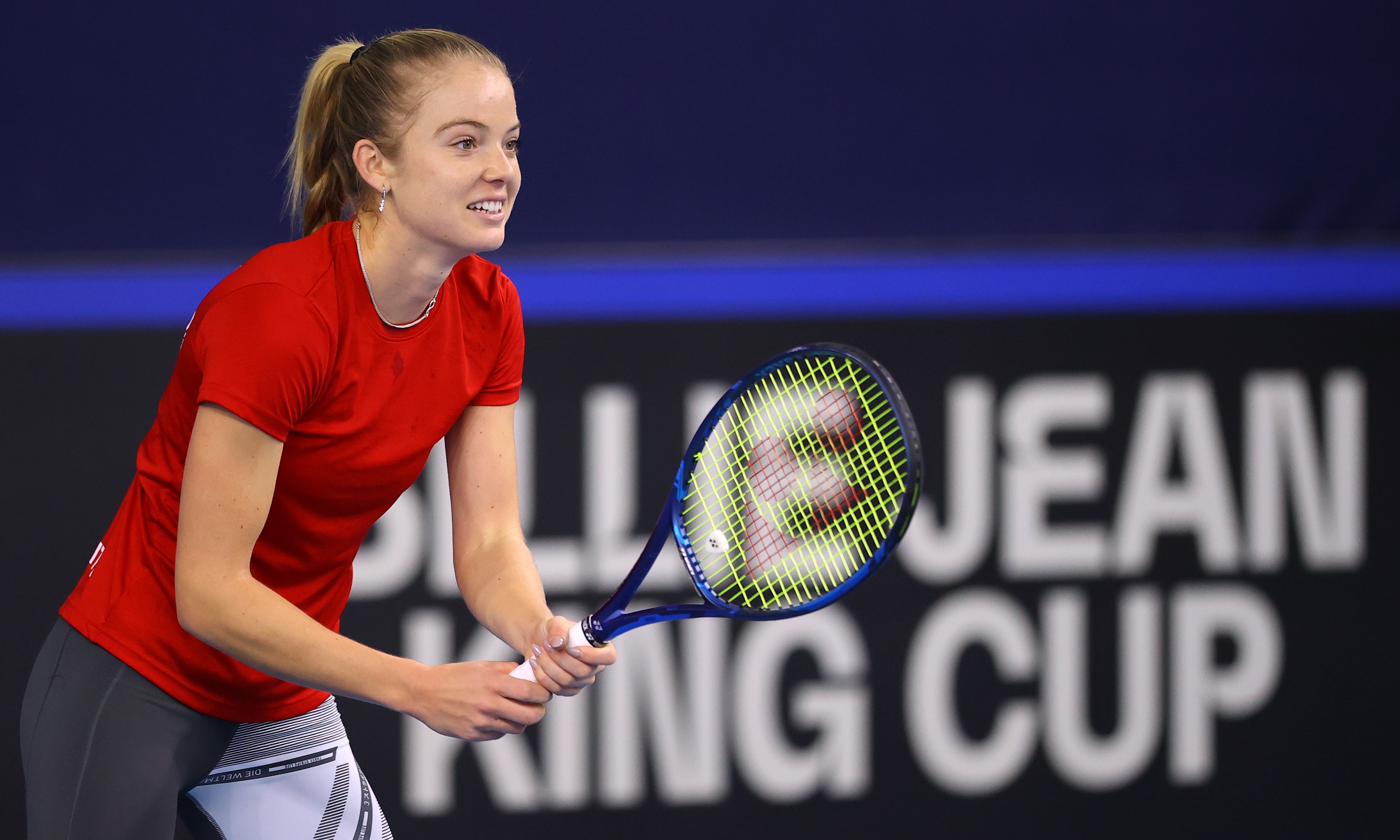 FAVOURITE
SURFACE: Hard
SHOT: Forehand
COACH
Esteban Carril, Julien Picot
AGE23
HEIGHT174 cm
PLAYSRight-handed
BACKHANDTwo-handed
LTA SUPPORT NTC Pro Access
TURNED PRO2016
FAVOURITE
SURFACE:Hard
SHOT:Forehand
COACH
Esteban Carril, Julien Picot
About
QUICK-FIRE FACTS
Place of birth: Bristol
Lives: Wichita Kansas
Trains: National Tennis Centre / Wichita
Likes: Listening to music, baking, cooking, socialising with friends and spending time at home with her 4 dogs.
Family: Moved to Kansas with her family in 2013 for her dad's work.
Tennis Career
January
Swan reached the second round of qualifying of the Australian Open. In her first round she had a comfortable 6-2, 6-4 win against Australian Abbie Myers but fell in the following round to Viktoriya Tomova.
February
Katie Swan added a 10th ITF singles title to her collection at the W25 Santo Domingo. Swan defeated former top 100 player, Sachia Vickery, 6-4, 6-3 in the final to make it 10 wins out of 10 in finals throughout her career.
April
Swan was selected for the Billie Jean King Cup squad to play in her sixth tie in a qualifier against Czech Republic.
Following Great Britain's success in the singles, Swan paired with fellow teammate, Harriet Dart, for the deciding rubber where they lost 6-1, 7-5 to Czech No.1 Marketa Vondrousova, and former top 20 player, Karolina Muchova.
Following an injury lay-off won her first title in two years with victory in a $25k tournament in Orlando on the ITF Tour in February. Was selected to represent Great Britain in a Billie Jean King Cup Play-Off tie against Mexico in April at the National Tennis Centre.
Competed in ITF $25ks across central and north America before spending lockdown at home in Wichita, where she helped her mother, Nicki, coordinate the packing and delivering of food parcels for disadvantaged communities. Competed in the Progress Tour Women's Championships at the National Tennis Centre in July, but was forced to retire due to injury.
Reached the semi finals of the ITF $25k in Irapuato, Mexico in March and the quarter finals of the ITF $25k in Rome in May. Reached the last 32 of the qualifying tournament at Roland Garros in May, a strong run of form which saw her rewarded with a Wimbledon MD wildcard. Won $25K in Claremont, California in October, defeating Brazils Pedretti in straight sets.
Joined Andy Murray's 77 Sports Management agency at the start of the year. Won $25,000 Monzon tournament in Spain in May. Reached second round of Wimbledon by recording her highest ranked win against Irena Camilia Begu, who was ranked 36 in the world.
Age group winner of the British Junior Nationals in 2009. Top-ranked British 14U player in 2012 and represented GB. Began ITF Juniors career in 2013 competing in tournaments in the Caribbean, South America and the USA. Won her first doubles title that year in El Salvador. Rose to no.2 on the junior circuit. Won first ITF Pro-Circuit titles in 2015 – Sharm El Sheikh and Madrid. Also reached the final of the Junior Australian Open. Miami Open 2016 defeating Lauren Davis, former top 50 player and ranked no.102 at the time. Became Britain's youngest ever Fed Cup player in Feb 2016 and received a wild card into Wimbledon the same year. Won first WTA main draw victory at 2016 Hawaii Open.
French Open 2022: Britwatch - which British players are competing?
Find out which British players are competing at this year's French Open and track their results throughout the event.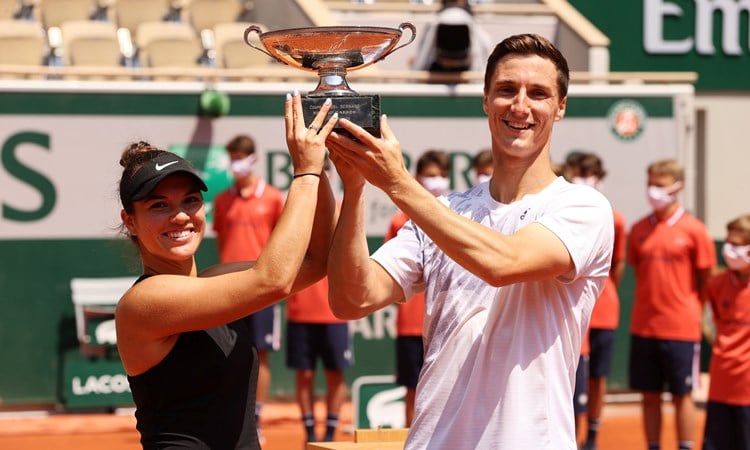 British players surpass 50 tour titles for the 2022 season
54 titles, 38 unique British champions, and we're only in May – what a year it's been so far for our tennis stars. Find out more about this year's title winners.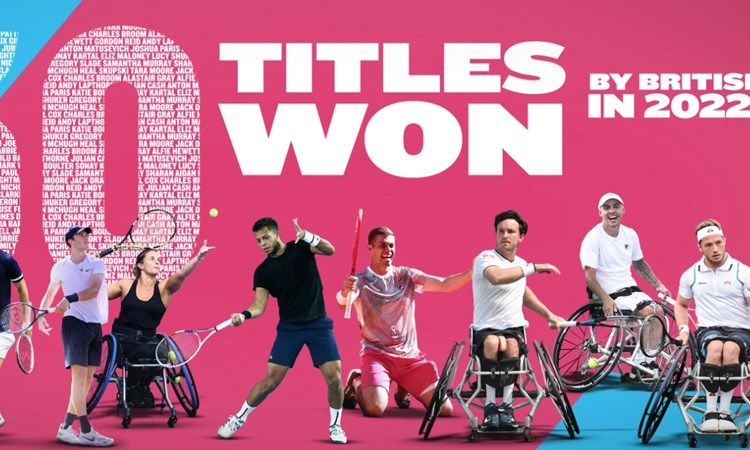 How to use tennis sign language
Ever wondered how to communicate on court using sign language? Great Britain's National Deaf Tennis Coach Catherine Fletcher and the British stars are here to teach you the basics.