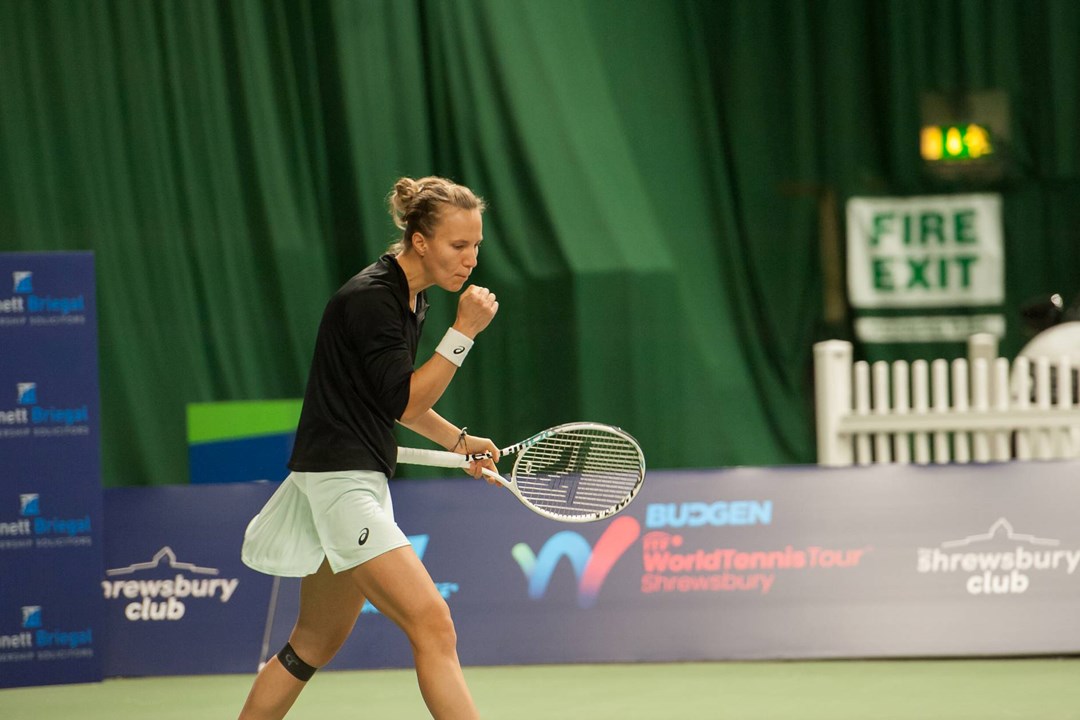 International
Budgen W100 Shrewsbury: Results & updates
• 2 MINUTE READ
Get all the latest results and updates from the UK's biggest indoor tennis event of the season - the Budgen W100 Shrewsbury - from 15-22 October.
Highlights
Top seed Viktorija Golubic defeats Britain's Amarni Banks to lift title
Harriet Dart and Olivia Gadecki crowned doubles champions
Fran Jones forced to retire against Viktorija Golubic in the quarter-finals
Hannah Klugman lost to Oceane Dodin 7-5, 3-6, 6-2
Watch live
Day seven: Golubic seals singles title; Dart & Gadecki take doubles crown
Top seed Viktorija Golubic is the new Budgen W100 Shrewsbury champion after beating 21-year-old British star Amarni Banks 6-0, 6-0 in Sunday's final.
Golubic needed just one hour to seal the 16th professional title of her career - capping off an impressive week that has also seen her beat Isabelle Lacy, Fran Jones and Suzan Lamens.
Banks leaves Shrewsbury having made her first W100 final and claiming career-best wins over Harriet Dart and the second seed Oceane Dodin.
Dart however, was successful in lifting the doubles trophy on Sunday afternoon alongside Australia's Olivia Gadecki.
The top seeds pulled off an impressive performance to beat Elena Malygina and and Barbora Palicova 6-0, 6-2 in the final.
The win marks Dart's 17th doubles title and the second biggest trophy in the British star's career.