CAREER HIGH
02/11/2015 113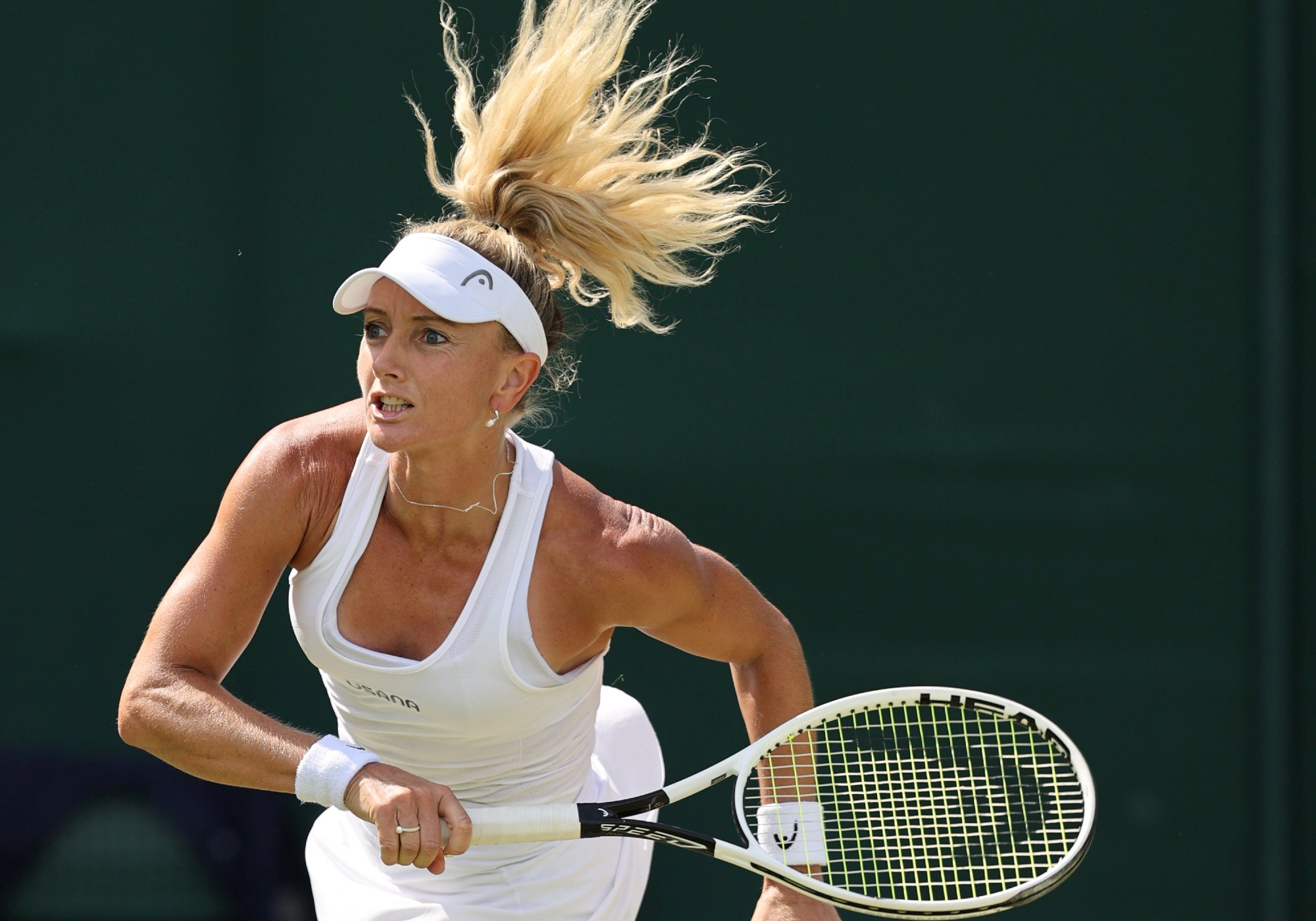 AGE39
HEIGHT168 cm
PLAYSRight-handed
BACKHANDTwo-handed
Get to know Emily Webley-Smith
About
QUICK-FIRE FACTS
Place of birth: Bristol
Lives: Bristol
Family: Mum, Jane is a PE teacher and father Mike is an IT technician. Sister is Hannah
TENNIS BEGINNINGS
Her first experience of tennis was playing swingball in her back garden and at her father's cricket club

Tennis Career
At the W25 Bath tournament, Webley-Smith and her doubles partner Arina Vasilescu reached the final but fell to third seeds Caijsa Hennemann and Elena Malygina 6-4, 6-3.
Partnered with S.Shaptava, Emily reached the semi-final at the ITF 25K in Grenoble. In March, partnered with R.Bhosale, she won the ITF 25K in Pune.
Was in the middle of a swing of W100 ITF tournaments in the US when lockdown hit.
Her most successful year to date – she won five doubles ITF $25k doubles titles, four alongside Georgia's Sofia Shapatava and one with India's Rutuja Bhosale
Webley-Smith played her first junior ITF tournament in February 1998 and her last in July 2002. Over her junior career in singles, she reached a total of four quarterfinals, two semifinals and the final of the "Slazenger Appletise Winchester Junior Tournament". She competed at Wimbledon juniors a total of four times; in 1999, 2000 and 2001 she lost in the qualifying stages but in 2002 she reached the second round of the main draw. Her career-high singles ranking was world No. 119 (reached on 29 April 2002) and her win-loss record was 31–31
Playing first round doubles at Wimbledon in 04, 05, 07, 11 and 15.