LTA Padel Instructor Coaching Course
5 MINUTE READ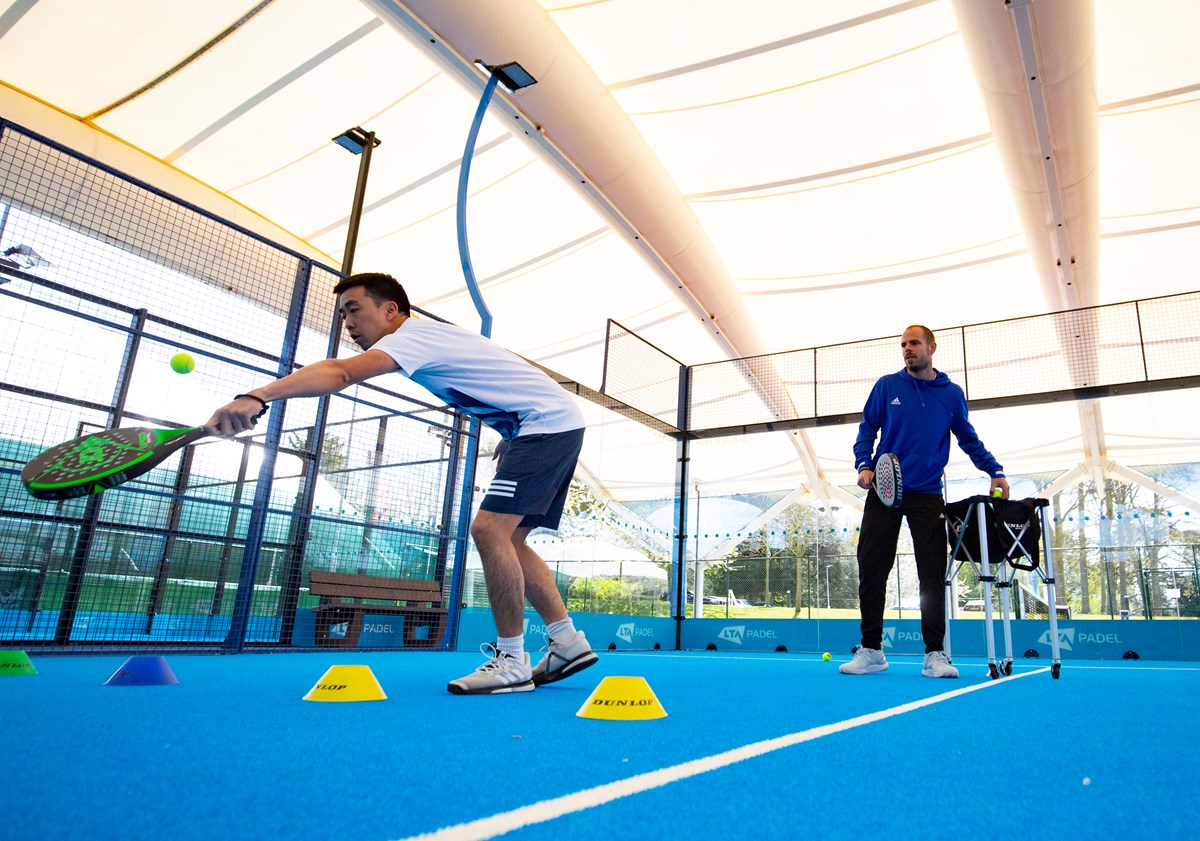 In 2022, LTA will develop further role-based training offers, starting with a formally assessed coach qualification in padel, which will be positioned at Level 2 - it will be named the Padel Instructor qualification.
The new LTA Padel Instructor is a five day qualification (split into four core and one elective day), is ideal for those looking to deliver excellent group lessons for adult and junior players.
The coaching pathway for padel is planned initially to have two levels - Instructor (L2) and Coach (L3) - while padel is still in its infancy in the UK. In time, the plan will be to introduce senior and master coach awards, aligning fully with tennis.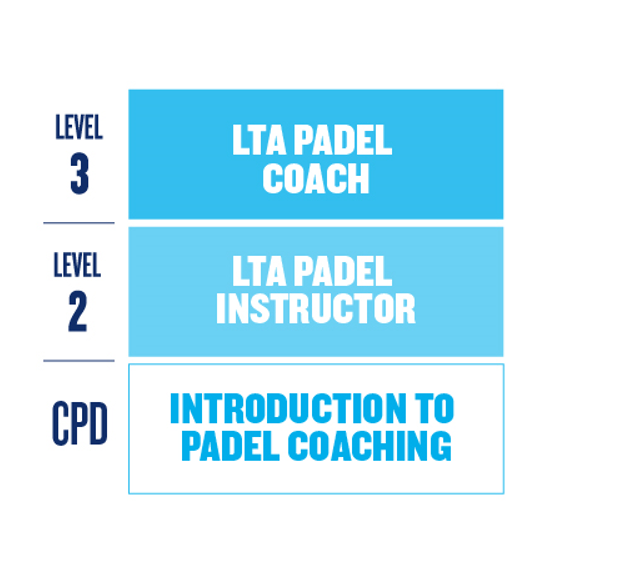 The course is positioned as an entry level padel award and is our first training offer that we are making available since padel was integrated into the LTA.
For more details on how to book onto a course please visit our course search page or contact your local Coach Development Centre.
The LTA is planning to run two courses in 2022 - please see the below for dates, timings and locations.
National Tennis Centre - 7-8 July & 9-10 August (Core Training)
National Tennis Centre - 6 July & 11 August (Elective)
West of Scotland Padel - 24 & 25 August & 26 - 27 September (Core Training)
West of Scotland Padel - 26 August & 28 September (Elective)
The cost of the Core Training is £400 and both the Assessment and Elective is booked seperately via the Course Search tool - more details will be released shortly.
There are two separate components to LTA Qualifications: Training and Assessment.
Training

: The LTA Padel Instructor course consists of

five

days of

face-to-face

training, separated by a minimum of four weeks. This allows time for eight hours'

work experience and coursework

completion).
For the LTA Padel Instructor course, the five days of learning are split into core and elective days. There are four days of core training and one day of elective. You will need to be successful in your application to be considered for the Core Training - elective training is booked (and paid for) on the LTA Course Search Tool.
Assessment

: Final assessments are conducted during a

real-life lesson

of your choice, at a padel venue of your choice. Assessments are recorded by you (using smartphone equipment) and then submitted virtually by video upload. For more details please see the

Assessments

page.
For optimal course quality and impact, the LTA Padel Instructor has prerequisites to ensure that the course demands are aligned with your existing knowledge and skills. For LTA Padel Instructor, these are:
Successful completion of the LTA Padel Instructor Readiness Test. The Readiness Test can take up to two weeks to be assessed once submitted - please allow sufficient time for this when signing up for the course.

Hold a

DBS/PVG Enhanced Check

with Child Barred List certificate applied for in the past 12 months through LTA/Tennis Scotland (volunteer certificates cannot be accepted).

A DBS can be accepted if you are on the Update Service - see here for more details. Please note that it may take at least eight weeks for a DBS to be processed and you must hold a valid DBS certificate upon booking. 
Candidates must fully complete five training days (core and elective) and all coursework tasks before they can book their final assessment. The elective day can be completed before, during or after the Core Training.

Hold a valid certificate of competence in either

First Aid at Work

(FAW)

Emergency First Aid at Work

(EFAW), Paediatric First Aid (PFA) or have successfully completed the OFQUAL Level 3 in First Aid prior to assessment. This is to ensure you are safe to practice upon qualifying.
The LTA is committed to ensuring that our qualifications are accessible for all, which is why it is vital that all candidates where possible outline any reasonable adjustments/or special considerations you may require prior to attending the course.  Please use this link to outline to the LTA and Course Tutor the additional support needs that you will require on this course in order to maximise your learning.
The final decision made by the LTA Reasonable Adjustment & Special Consideration Requests panel cannot be challenged.
If you are already a padel coach with a recognised non-LTA padel coaching qualification, you might be eligible to become Accredited with the LTA.
There are limited spaces on the LTA Padel Instructor courses and therefore a place on the course is accessed by application. Applications are live for the course at the West of Scotland.
APPLICATIONS FOR THE COURSE AT THE NATIONAL TENNIS CENTRE HAVE NOW CLOSED