5 MINUTE READ

The LTA is responsible for the assessments that are required as part of the Coach Qualification Pathway. We have made a number of changes to the assessment process to make it more accessible and relevant in line with the updated LTA qualifications.
What are the changes?
All LTA qualifications are assessed centrally by the LTA Qualification Assessor Team. When you have completed and passed your core training, and when you are ready, you will book your Summative Assessment and submit a video of your coaching, which you will have done in your own venue with your own players. This makes assessments more relevant and accessible. Some of the many benefits are listed below:
It's a more relevant method of assessment, as it focuses on you in your teaching environment. This means you get 

specific feedback tailored to your needs

 and coaching 

aspirations

.  

Accessibility

. There is no need to take an extra day off work or study to attend an assessment. You can fit it into your schedule.  

Learner-centred assessment approach. It gives you the control to decide when you are ready to submit your video assessment. You have the 

flexibility

 to engage with your assessment around your other work and commitments.  

Enhanced learning. For the first time, you will be able to 

review and reflect

 on your final submission before submitting. You get to decide whether you feel your video is the best representation of your coaching, and if it is not you get to do it again. This promotes continuous development.  

A 

fairer

 process. The LTA Qualification Assessor can review your video submission multiple times to ensure nothing is missed in the marking.  
How do these changes affect my course?
When you sign up to the relevant Readiness Test you will access it through LTA Learn - further guidance will be available within the course itself including how to submit your video and top tips.
As part of the updated qualification, we've removed the need for an end-point assessment on the LTA Assistant course.
Candidates will complete

online coursework

, comprising learning, tests and tasks as part of the core training required to complete the qualification.

Candidates will also undertake four hours of

Qualification Experience

, which entails assisting a lead coach in red stage group sessions.

The lead coach will provide feedback to the learner as part of the process
LTA Instructors will be trained to deliver group coaching at any venue and, to pass the qualification, will be required to undertake a group coaching Summative Assessment.  
A

Summative Assessment,

booked using the

LTA Course Search Tool

, is a requirement to pass this qualification upon completion of the core training, coursework (knowledge tests, online learning and video-based tasks) and the one-day elective CPD course (

Coaching Large Numbers in Schools and Camps OR LTA Youth: Orange to Green

).

The lesson will be conducted in a real-life setting where you'll coach real players, and the video will be submitted to 

LTA Learn

 for the LTA Qualification Assessor team to grade.   
Our LTA Qualification Assessors have decades of experience working as Tutors and Assessors within the LTA Qualification Pathway. The combined score of your core training (40%) and your Summative Assessment (60%) will determine your final grade. You'll also need to complete a one-day Elective as part of the LTA Instructor qualification, but this does not count towards your final grade.  
In order to be successful in your Summative Assessment you must achieve a Pass mark of at least 60% from your video submission. 
Once your assessment been marked by our LTA Qualification Assessors, you'll be notified whether you have passed the course or will require a reassessment. In either case, you will receive expert feedback and an action plan to further develop your coaching from one of our Assessors.
On Day 12 of the course coaches will undertake the group lesson Summative Assessment requirement with the rest of the course cohort and feedback will be presented by the Tutor(s) on the day. The outcome of the assessment will not necessarily be communicated on the day.
Assessments are recorded by you (using smartphone equipment and Bluetooth headphones) during a real-life lesson of your choice and then submitted virtually by video upload.  

Coaches who have completed their Level 3 course will be required to book their individual lesson 

Summative Assessment

 on the 

LTA Course Search Tool

. 
Once your Assessment been marked by our LTA Qualification Assessors, you'll be notified whether you have passed the course or will require a reassessment. In either case, you will receive expert feedback and an action plan to further develop your coaching from one of our Assessors.
Costs
The

Instructor Summative Assessment

costs

£50

and the submission video length is

30 minute group lesson.

The

Coach Summative Assessment

costs

£65

and the submission video length is

45 minute individual lesson.
Booking a Summative Assessment allows for ONE submission. If you receive a not yet pass mark you will be required to book another Summative Assessment, so please do watch your submission video prior to submitting to ensure that you are happy that it is at the required level to pass the qualification.
In order to support your continued development as a coach, you will get expert feedback and an action plan from the LTA Qualification Assessor, and there will be no limit on how many Summative Assessment attempts you can undertake.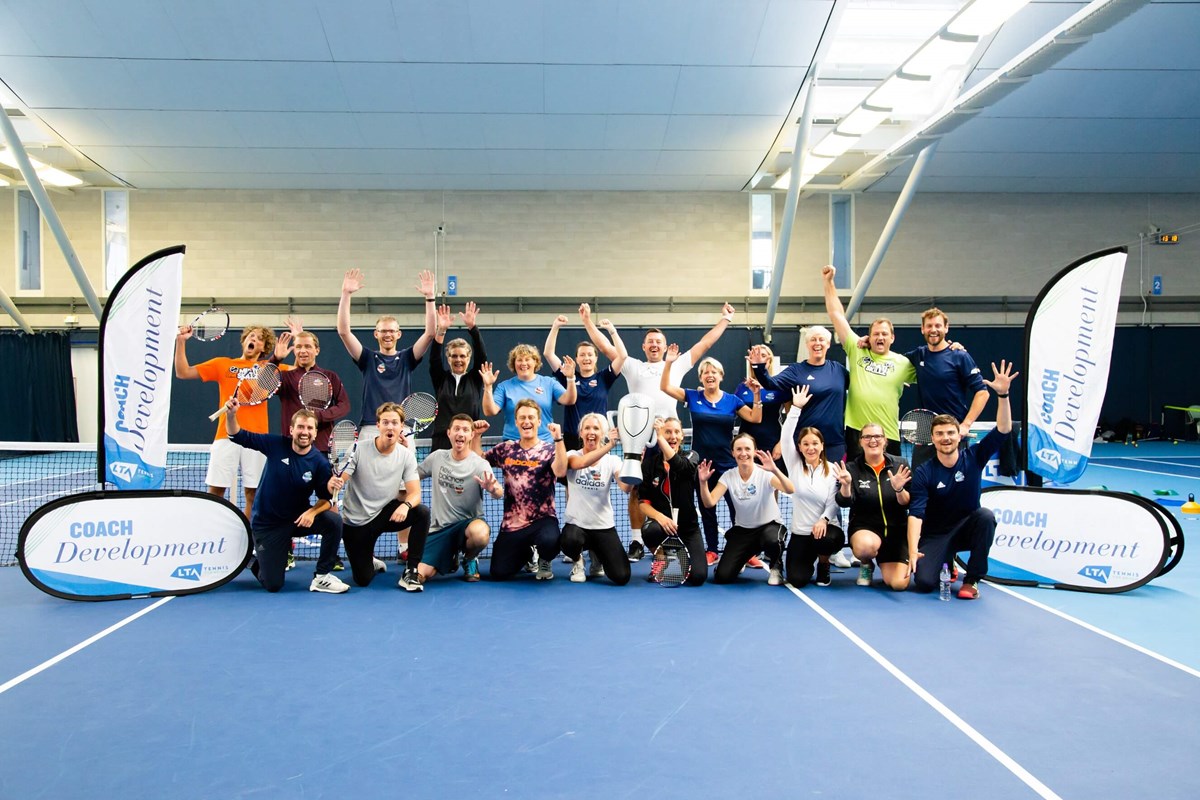 How to book your Assessment
Assessments can only be booked online via our website - to do so please click this link.
You must ensure you sign up for the correct Summative Assessment – they are clearly labelled 'Instructor' and 'Level 3'.
If you have any further questions relating to assessments you can contact the Coach Development Centre running the core training or refer to guidance provided on LTA Learn.
The LTA is committed to ensuring that our qualifications are accessible for all, which is why it is vital that all candidates where possible outline any reasonable adjustments/or special considerations you may require prior to attending the course.  Please use this link to outline to the LTA and LTA Assessor the additional support needs that you will require on this course in order to maximise your learning.
The final decision made by the LTA Reasonable Adjustment panel cannot be challenged.