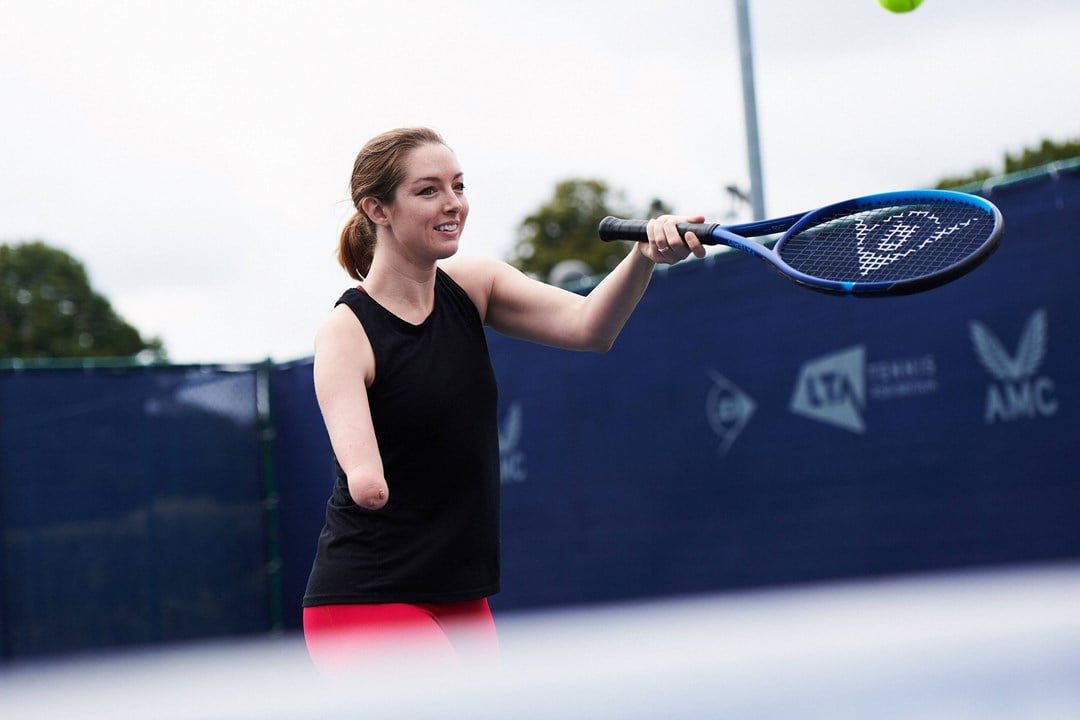 LTA
Looking back on a strong year in British tennis – LTA Chairman, Mervyn Davies
• 6 MINUTE READ
Hear from LTA Chairman Mervyn Davies as we look back on a stellar year for British tennis, both on and off the court.
2022 will be remembered as the year of the passing of Her Majesty the Queen. Her Majesty was a former patron of the LTA who graciously gave up her time to open our National Tennis Centre at Roehampton in 2007.
Last year we took the very difficult decision to ban Russian and Belarusian players from our events as we looked to support Ukraine. Our position of support remains unchanged in 2023 but as a result we faced significant penalties including fines and the real threat of losing our membership of the ATP and WTA. This would have meant the cancellation of our professional tennis events at Queens, Eastbourne, Birmingham and Nottingham. We have worked closely with the UK Government, ATP, WTA and ITF, alongside the All England Club, to agree that all Russian and Belarusian players and support staff who wished to take part in our events in 2023 would be required to sign neutrality declarations.
Read the full Finance and Governance report
Like many other organisations we have been affected by the macro-economic climate. We have reported an operating loss before exceptional items of £8.0m in 2022 against an operating loss of £5.6m in 2021. This increased loss was largely driven by the increased investment in international competitions. Fines of £1.4m imposed on the LTA for excluding Russian and Belarusian players from the tournaments in 2022 have been treated as exceptional costs, resulting in an operating loss after exceptional items of £9.5m. In addition, unrealised investment losses of £7.1m, in an unprecedentedly volatile market, together with other smaller movements contributed to a total loss for the group of £16.4m.
It's been another strong year for Great British tennis both on and off the courts, and whilst there have been a number of difficult challenges, we have built on our strategic plans and delivered further significant milestones.
Participation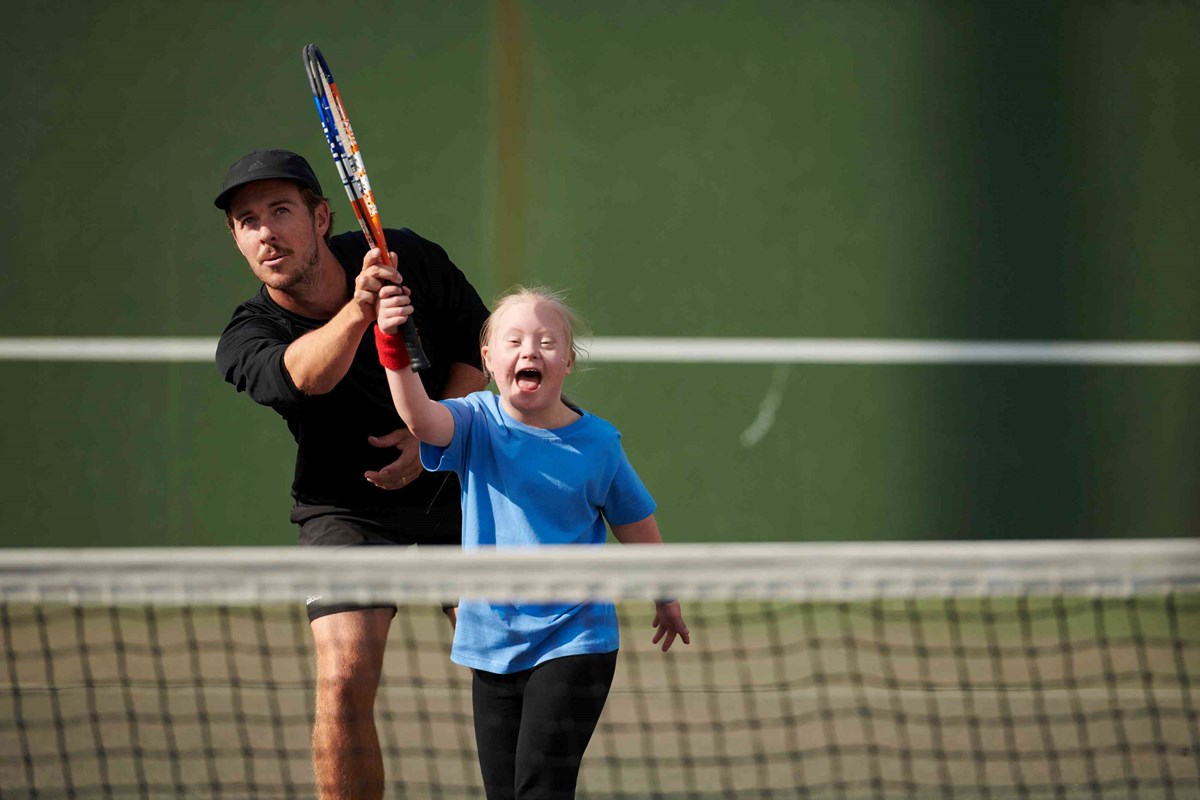 We have seen a significant rise in participation figures across 2022, helping us progress our vision of Tennis Opened Up – making the sport relevant, accessible, welcoming and enjoyable.
The number of adults reporting that they had played tennis during the year increased 43% compared to 2021, rising from 3.3 million to 4.7 million from January through to December. This is the highest total since 2017 and has continued the growth seen in 2018/19 which was interrupted during the pandemic. More than 2 million adults now play tennis monthly in Great Britain - the highest level we have recorded. This has meant that we have achieved the targets set out in our 5-year 2018-23 strategy for adult annual and monthly participation one year ahead of schedule.
Annual participation amongst 16-34 year-olds jumped 48% over 2022 - more than any other age category. However, the biggest playing increase (53%) has been recorded amongst lower socio economic groups (classified as C2DE background), which is a positive endorsement of the work we have carried out to make tennis more welcoming and accessible.
Children's weekly participation has seen positive growth with 3.6 million children playing tennis in 2022, which represents an increase of 418,000 over the year. This follows the successful roll-out of the LTA Youth programme which has been a significant step change for children's tennis.
We can also show a positive picture with women's participation which grew 34% last year, in a sport where 41% of adult tennis players are female, meaning tennis is one of the most gender balanced sports in the country.
Indeed in 2022 we delivered a coordinated drive to increase female involvement in tennis through She Rallies – an ambition for tennis to lead the way towards becoming a truly gender balanced sport. Within this, we put a focus on taking action in the key areas where it is most needed, and we know we can make a difference - participation, workforce, and visibility.
As part of this, alongside the ITF, we signed the Brighton plus Helsinki Declaration on Women and Sport. We also pushed to boost the visibility of women's sport by issuing a call for removing the inherent gender bias that exists within internet search engine results about sport.
October saw us partnering with Prime Video to launch a multi-year programme to inspire thousands of girls to pick up a racket and play tennis following Emma Raducanu's success at the US Open. Under the Prime Video LTA Youth Girls programme, we will be training coaches across Great Britain to deliver lessons and guidance specifically designed for girls. In November we hosted the Billie Jean King Cup Finals in Glasgow, the first time the finals have taken place in Great Britain since 1991. We combined hosting with a wide range of outreach work in Glasgow to engage local communities in women's tennis – including staging a city centre exhibition in partnership with Getty Images.
For all this work the She Rallies initiative was recognised with the silver award at the ITF Advantage All awards. We continue to work hard to drive participation in other underserved tennis areas, for example our successful SERVES and Open Court programmes, both supported by Sport England. The LTA SERVES programme is currently delivered in 432 venues, such as community centres, youth clubs, mosques and gurdwaras. Whilst disability tennis sessions continued in 2022 at over 400 of our LTA Open Court venues, we also partnered with the BBC and design and innovation company AKQA. This led to a live stream at the cinch Championships of AKQA's audio technology Action Audio, a unique enhanced audio experience for blind and partially sighted tennis fans. In Visually Impaired tennis more widely there were nine LTA VI Regional Tournaments in 2022 between March and October, ahead of the 2022 LTA VI Tennis National Finals in Wrexham in November, contested by 36 athletes across all sight classifications.
Safeguarding remains at the heart of everything we do and we have transformed our approach following best-in-class procedures, systems and processes. In 2022 we were announced as the winner of the Outstanding Contribution to Safeguarding category at the inaugural Sacpa Annual Safeguarding Awards - the only sport's governing body recognised across the awards.
We were also pleased to see really strong growth in padel over 2022. There was significant progress on the LTA's Padel Development Plan including the initiation of the Padel Performance Programme.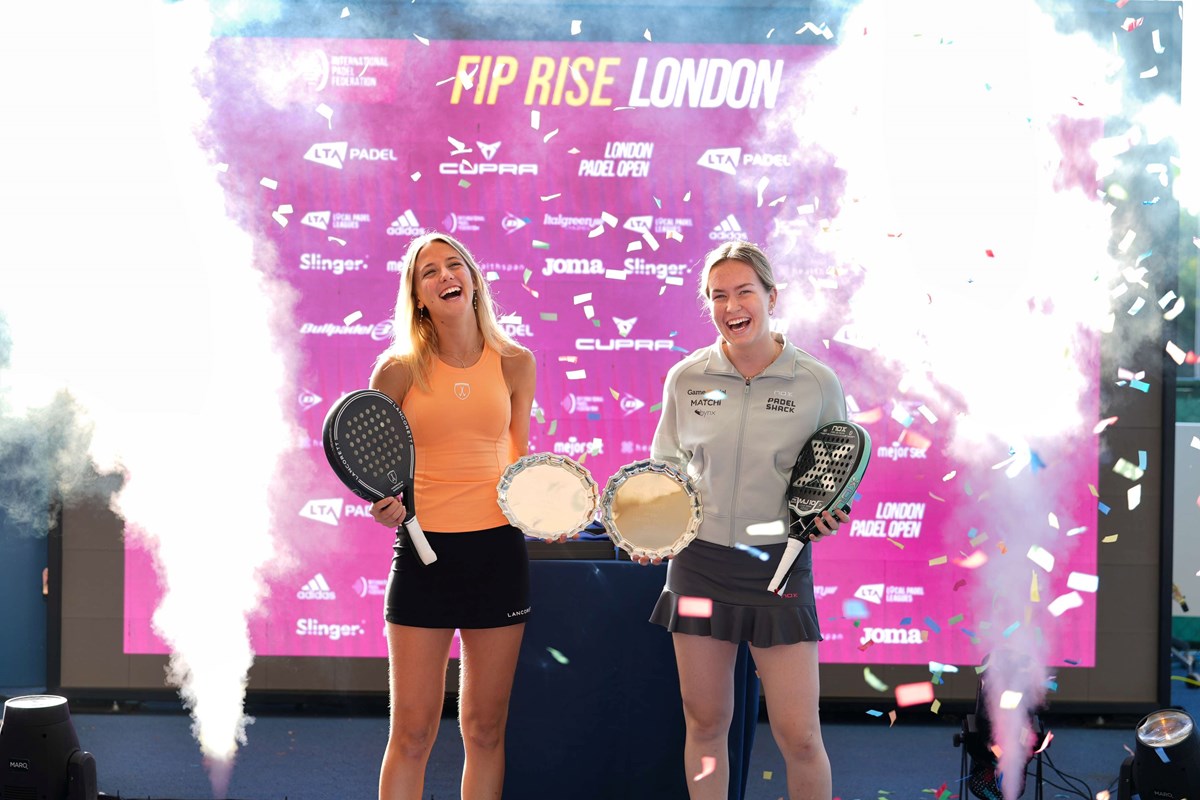 We continued to support the development of new facilities across Great Britain such as courts, floodlights, air bubbles and indoor centres, with £2.48m in grants and loans invested across Great Britain. This is alongside investment to support clubs to grow and retain membership, increase participation, be financially sustainable, and open their doors further to the local community. Elsewhere, we have worked hard to improve engagement with coaches with an overhaul of support and qualifications and enhancements to continuous professional development.
Performance
2022 was another successful year with Great British elite tennis players winning six Grand Slam trophies. We hosted new events outside the traditional summer season to bring the best players to audiences in Great Britain via the Davis Cup Finals Group Stage and the Billie Jean King Cup Finals where Great Britain made it through to the semi-finals for the first time since 1981.
Overall Great Britain's professional players won 209 unique titles, up from 141 in 2021.
There were again impressive performances from British professional players, with the British team reaching the semi-finals of the Billie Jean King Cup for the first time since 1981, the most British players to win a first round match at Wimbledon since 1984, with Cam Norrie reaching the semi-finals of that event and Grand Slam titles for Neal Skupski, Joe Salisbury, Alfie Hewett, Gordon Reid, and Andy Lapthorne. Salisbury, Skupski and Hewett all recorded world No.1 rankings during the year. There were also more British players in the top 200 of the singles world rankings than any time in the past 40 years.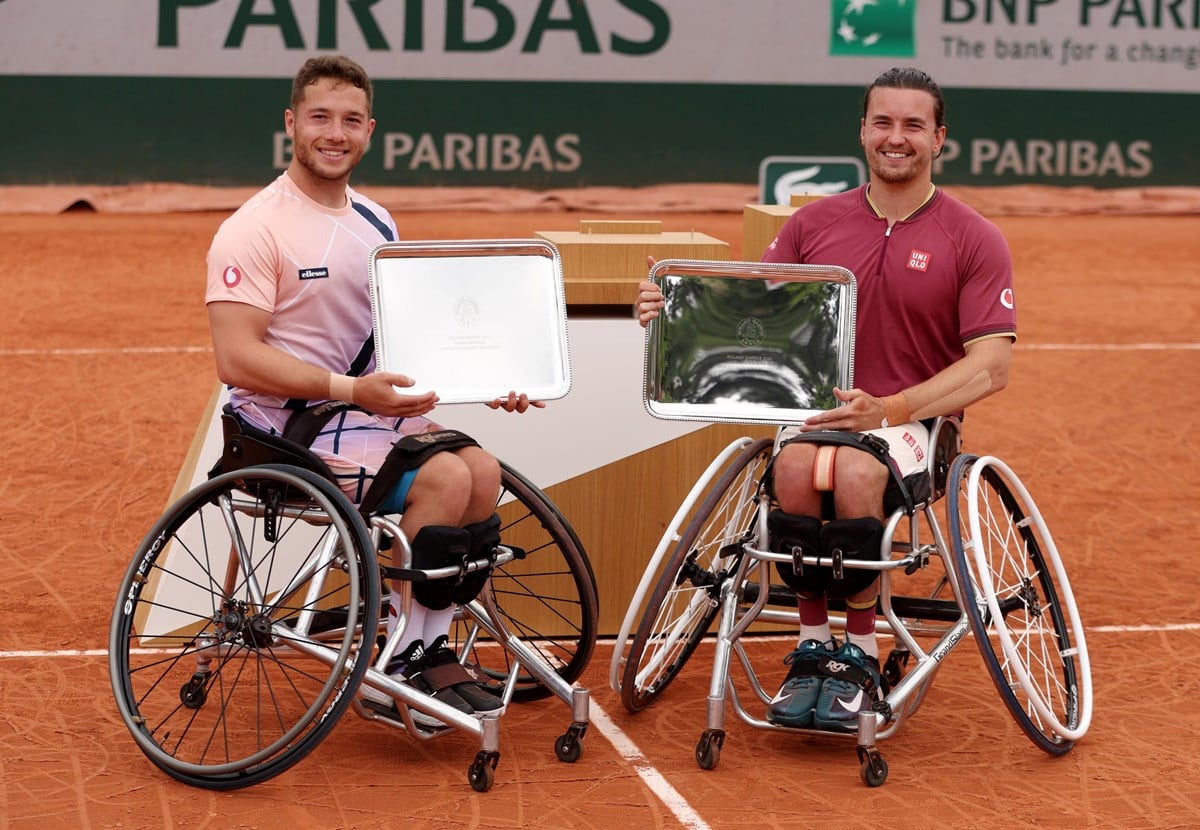 Thanks to our enhanced Performance Competitions Calendar, new for 2022, there were more pro-level tournaments in Great Britain this year than ever before. During the year we doubled the number of ITF WTT events and held twice the number of international events for juniors compared to 2017-19.
Our vision is to be a leading nation for wheelchair player development and the wheelchair sport of choice across Great Britain. Our Wheelchair Tennis Initiative ran at six sites and is designed to attract people with physical impairments who have the athletic potential to be future Grand Slam and/or Paralympic Champions.
To support our elite players' performance, we've continued to invest in facilities at the National Tennis Centre in Roehampton. In 2022 we also entered into an agreement with Nottingham City Council to acquire the long-term lease and management of Nottingham Tennis Centre. Significant improvement works have been carried out as a result and development continues.
Transformation
In October 2022 we issued an update on our Inclusion Strategy – one year after it was published. As well as She Rallies, we've also launched further initiatives to open tennis up to underserved groups through our Breaking Down Barriers plan and to open up tennis to more people with an impairment through targeted actions in our Open for All plan. Alongside this, we've continued to build on our collaborations with organisations such as Pride in Tennis and launched our own Inclusion and Diversity Advisory Group with experts from the inclusion sector.
We know there are still underserved communities across the country where tennis is less well established. In 2021 The Tennis Foundation and The LTA Trust were merged to form LTA Tennis Foundation which is committed to improving lives through tennis.
The LTA Tennis Foundation is already investing in some key projects. As well as supporting facility developments at clubs and local authority sites, using existing reserves, it is committing significant funding into the LTA and the Government's joint parks project. It is also supporting the delivery of tennis in schools by providing £250 worth of vouchers for tennis equipment to schools who sign up for LTA Youth.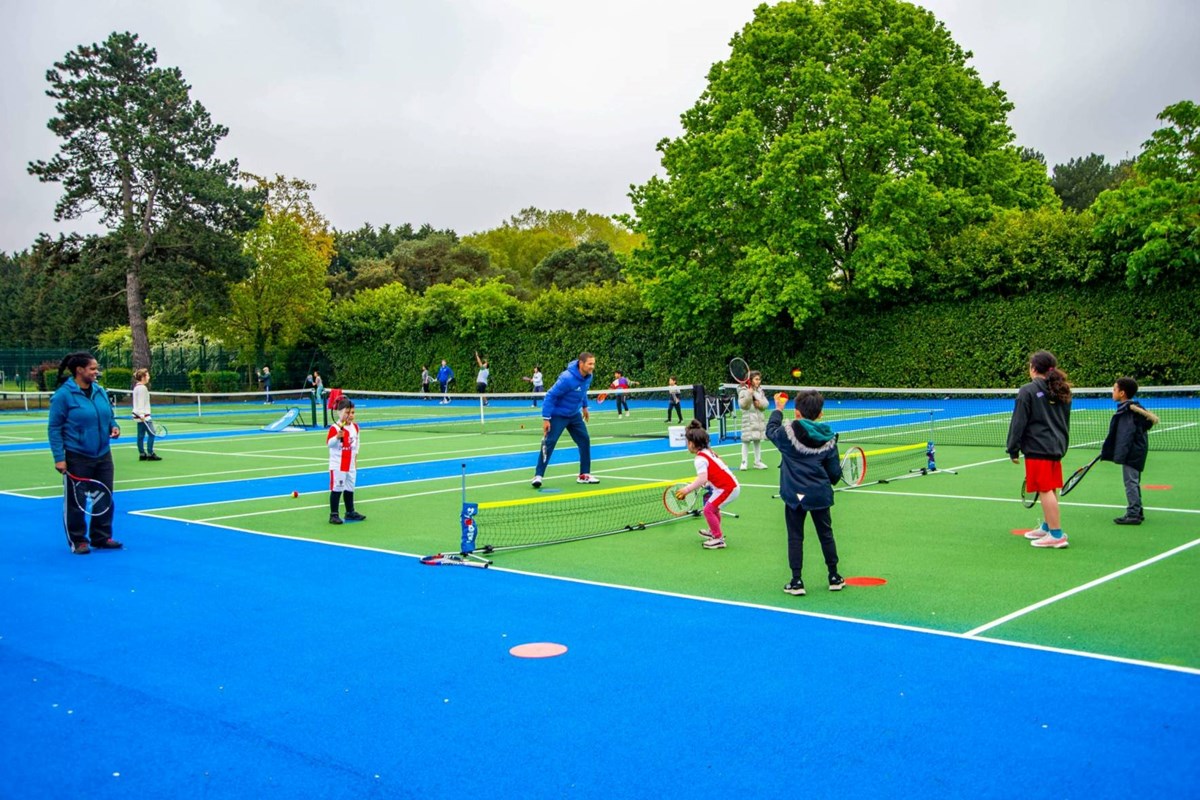 Our multi-million pound project to transform thousands of local authority park tennis courts across Great Britain, with investment from both the Government and LTA Tennis Foundation, has been progressing well with work beginning on sites towards the end of 2022. Park tennis court facilities are owned by local authorities and are vital community assets. They are particularly important in providing affordable, engaging and accessible opportunities for more female players and those from underserved communities. This will be a key focus for 2023.
All this is, by its very nature, just a snapshot of key highlights of the past year but it is with real pride that I reflect back on the last year. I'd like to finish by thanking tennis venues, coaches, officials and volunteers, as well as my dedicated LTA colleagues, Council members, my fellow Board members and all the individuals and organisations we work with for everything we have collectively achieved. I'm sure 2023 will be another exciting year in delivering our mission of Tennis opened up.
Thank you.