3 MINUTE READ

Our Open Court Programme is a national scheme that actively promotes and delivers opportunities for disabled people to get involved in tennis. Partnered with and jointly funded by Sport England, the programme provides disability specific sessions – including learning disability tennis, wheelchair tennis, visually impaired tennis and deaf tennis. We're also expanding our programme into other long-term health conditions such as mental health and dementia.
We work with tennis venues all across the country, putting on a range of activities to improve mental and physical health through increasing opportunities to play, socialise and compete with similar people in the sport.
Who does it support?
We support people in clubs, parks, community and education as well as everyone involved in tennis, including coaches with a similar interest and who share our vision to open tennis up to people from all backgrounds.
Our offer to tennis venues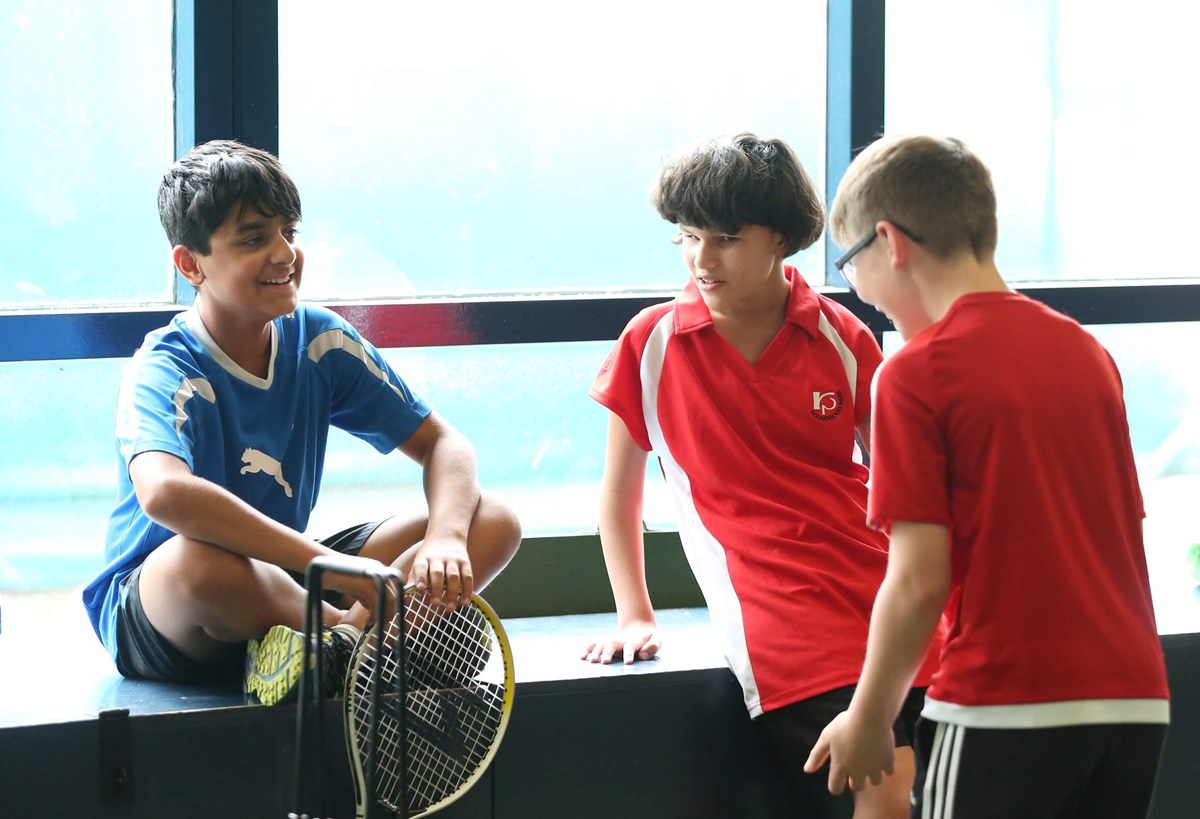 We've developed a package of equipment and support to enable venues to increase opportunities for disabled people through being a part of our Open Court programme. This includes:
Provision of an

adaptive equipment bag

with rackets, balls, net and range of equipment (worth £350) to help make sessions flexible and fun.

'Flying visits' with your coaches, volunteers and venue staff by

disability development experts

, providing disability awareness training so that they may assess their accessibility and inclusion offer.

Funding support

to cover start-up costs and get your activities up and running so that you have time to make them sustainable in the long term.

Support with

marketing and communications

, enabling you to effectively communicate with your local disability community.

Invitation to

networking

events.

Access to our specialist

Disability Development Partners

as ongoing support to help overcome any barriers you may face in your quest to be more inclusive.
Your commitment
To be part of our Open Court Programme your organisation or venue needs to commit to the following for 12 months (ideally Jan – Dec):
Engage

with your

local and countywide

disability groups and organisations to promote your offer and attract participants to your venue.

Deliver regular, high quality,

disability specific

tennis sessions on a

weekly and/or monthly

basis.

Engage

participants

– specifically people who have a learning disability, a physical disability or a mental health problem and are in the under 35, BAME and women and girls groups.

Complete the required

monitoring and evaluation

three times a year and partake in any

research studies

connected with the LTA (a maximum of two per year).
What do I do next?
If you decide that your venue/s would like to be part of the Open Court Programme, please email us at disabilitytennis@lta.org.uk. Our service is bespoke to individual needs, so we will work up a plan that works for you at a pace you can deliver.
OPEN COURT VENUE PROMOTION
Is your venue running an Open Court Programme activity? Please use the form below to provide us with the details so we can promote your sessions.