2 MINUTE READ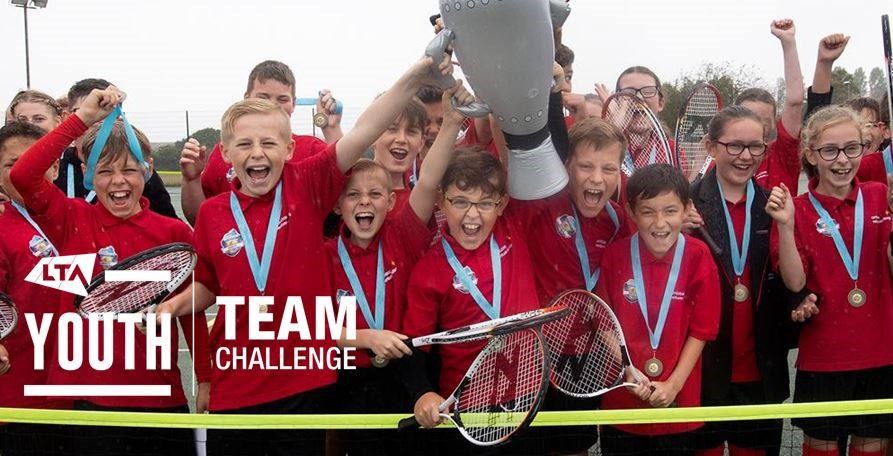 LTA Youth Team Challenge is a fun competition designed for junior tennis players. Kids compete in small teams for points over a short series of matches. Win, lose or draw, all players receive a sticker and certificate from us!
Formats
There are 2 Team Challenge formats, of which you can run one or both all-year-round, across all your age groups:
LTA Youth Team Challenge: Match Week
The middle and last week of your coaching programme becomes Match Week - e.g., before half term or the end of term.

You control the

format

and we'll provide

resources

to help.

An excellent way to keep players

engaged and having fun

with no additional admin.
LTA Youth Team Challenge: Festivals
These are

bigger events

that take place on the last week of term or half term.

Festivals can be run at

your venue and you can

invite others

to take part too, if you like.

We provide

dedicated resources

packs including certificates, prizes and more.

You choose the

theme

of the pack from either the standard LTA Youth Team Challenge packs or one of the seasonal themes (e.g. 'Halloween Monster Smash', 'Back the Brits', 'Girl Set Match' and 'Family Cup').
What do you get in the packs?
Team Challenge: Match Week

Team Challenge: Festival

16 Stickers
16 Certificates
Digital Resource Pack
Challenge Cards
Poster for clubhouse "what & when"
Scorecard for the coach
Suite of social media ready banners

16 Themed certificates
16 Stickers
Poster
1 Inflatable trophy
Disability tennis resources if required for your event
Draw sheets
Sign up sheet
Editable, auto-caluculated Round Robin Grid
Bonus Points Cards
Suite of themed social media ready banners
Organiser Resources
High-resolution certificates, draw sheets, posters, social media banners & more in every LTA Youth Team Challenge pack.
Contact us
Please email Teamchallenge@lta.org.uk with any questions you may have regarding Team Challenge
Sign up now!
Team Challenge packs are now posted at the end of every month!
Delivery
Please expect delivery of resources two weeks after the end of the month.
Not got your pack after two weeks? Contact us teamchallenge@lta.org.uk