Adult coaching programmes
5 MINUTE READ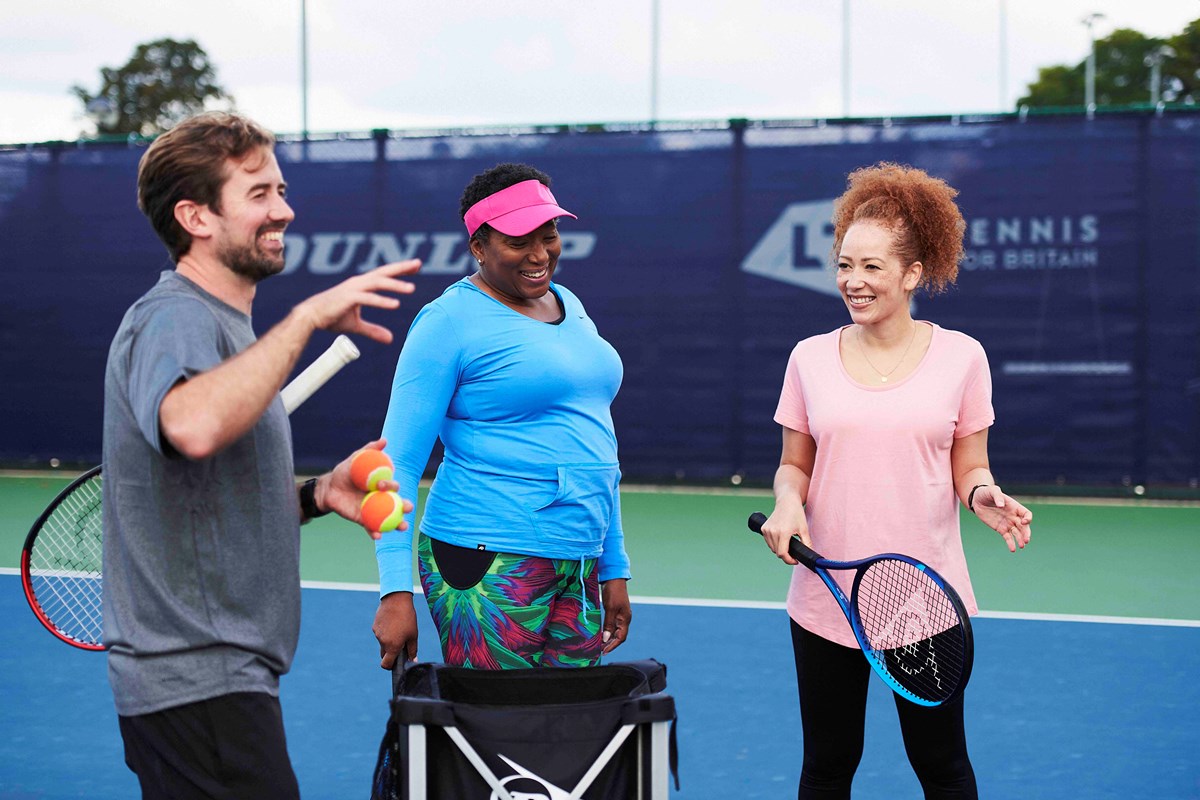 If you want to grow your membership or coaching programme, then we have a host of different options to help you attract more players.
Different people want different things from their tennis experience so it's important to run a variety of programmes that suit everyone:
Tennis Xpress – Introduction for beginners
Pair & Play – Social women's doubles
Cardio Tennis – Fitness fanatics
Walking Tennis – Tennis at a slower pace
Find out more about each of our programmes below.
Who can deliver LTA Programmes?
LTA Accredited Coaches are insured for the on-court coaching they are delivering at any venue (including local authority courts/parks) provided that they are working within the remit of their competence. Competency is defined as a combination of qualifications, experience and training/CPD).
Cardio Tennis requires a Level 2 qualification or above, and/or the one-day Cardio Tennis CPD training. Cardio Tennis is included within the LTA Instructor (Level 2).
Details on coaching qualifications can be found here.
Promote your programme
Spread the word about your coaching programme with a whole host of promotional assets we've created just for you.
Head to the MyTennisToolkit to find out more.