On court and off court, tennis has set the agenda for women's sport and women and girls in sport for well over 100 years, creating a legacy whereby tennis is now often regarded as the most gender equal sport at both grassroots and elite level, and the benchmark many other sports are aiming for.
We believe that sport can be one of the most powerful platforms for promoting gender equality and empowering women and girls. However, in an era when we're now seeing women's sport in general increasingly getting a greater, but not yet fair, share of the headlines and coverage, more progress is still needed, including in tennis.
A new push for the 21st century
That's why we have set out our 'She Rallies' ambition for tennis to lead the way towards becoming a truly gender balanced sport, with a new push to build on tennis' pioneering legacy for women and girls in sport.
She Rallies - rallying together to make tennis a truly gender balanced sport
Read more about our ambition here:
The launch of the She Rallies ambition marks a major step forward in delivering against the commitments we set out in our Inclusion Strategy for tennis in Britain and is fundamental to our plans to open tennis up to many more people.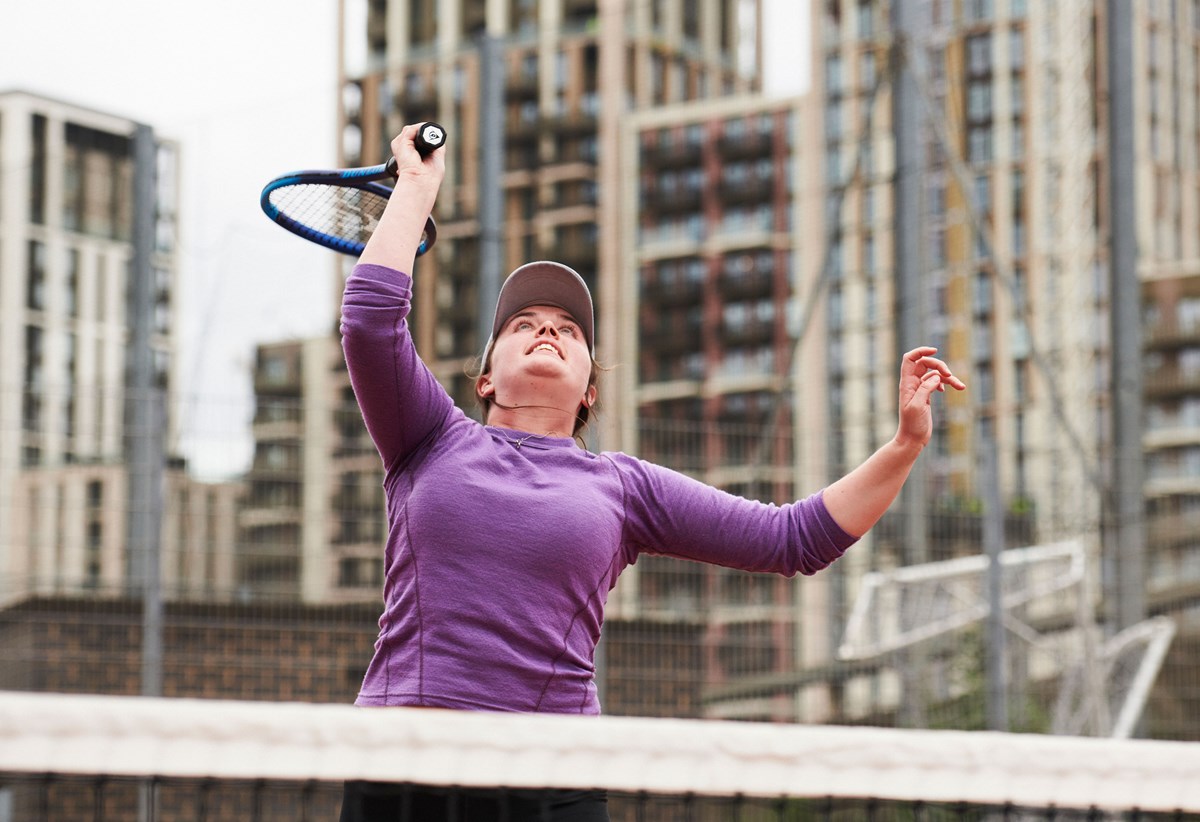 Our focus will be on delivering long term, lasting change that truly makes a difference for women and girls in tennis where it is most needed. Underpinned by the necessary governance and support structures needed to make progress happen, the core of the work is concentrated around three pillars that together will help ensure tennis becomes even more relevant, accessible, welcoming and enjoyable for women and girls:
Participation: Targeted activity to drive increased participation in tennis among women and girls, with a focus on key age groups
Workforce: Provide the support and opportunities needed for more women to join the tennis workforce, and supporting the whole workforce to better understand and cater for female needs
Visibility: Inspiring women and girls through increased and better female representation, driving greater visibility of women's tennis reflective of its status as a leading women's sport
'We're banging the drum for She Rallies'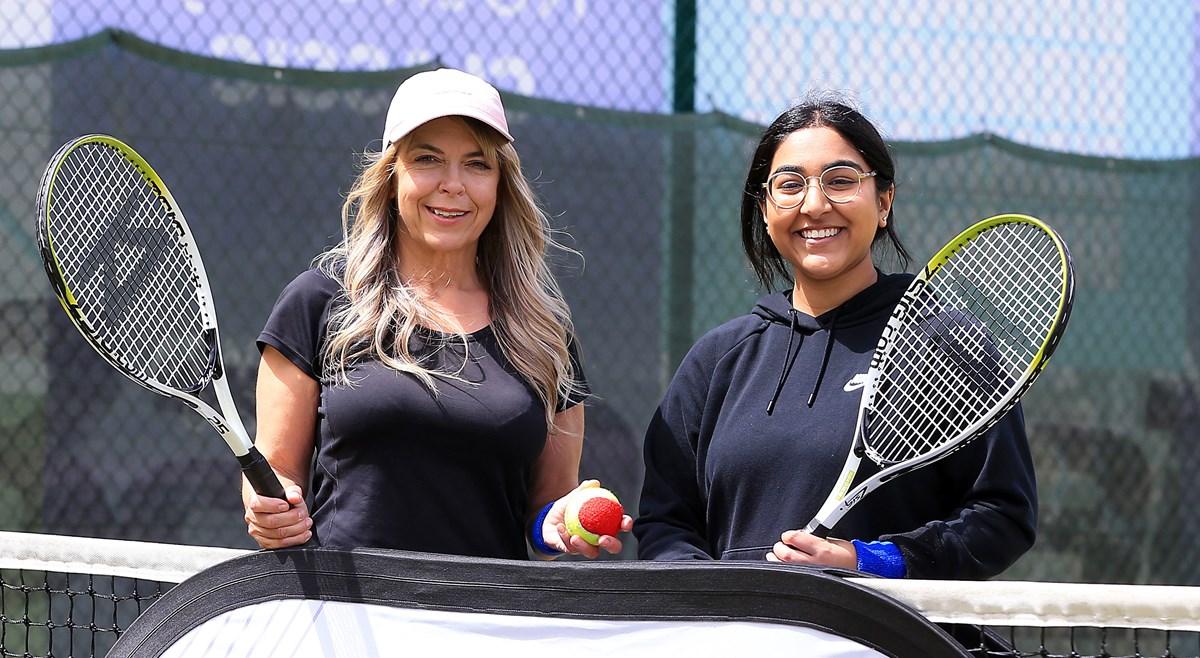 Meet Carolle and Iman, two LTA Assistant (Level 1) coaches who like so many others within tennis clubs and venues around the country embody the ethos and spirit of She Rallies and are passionate about getting more women and girls involved in tennis.
The pair met in 2021 on an LTA tennis training course and have since gone on an incredible journey together that has helped inspire other women in their home city of Birmingham to pick up a racket and play tennis, delivering free tennis to dozens of women and children from diverse backgrounds.
Individually their passion for getting more women involved in tennis is contagious, and together they forge an unstoppable force that personifies the She Rallies ambition of tennis leading the way towards a truly gender balanced sport. Every week women who've never played before turn up at their sessions, pick up a racket and are starting to love tennis. Women from South Asian, African and Caribbean backgrounds, women with disabilities, women with toddlers and babies.
You can read more about Carolle and Iman in our She Rallies ambition publication, and watch their story as part of our upcoming She Rallies video series.