Wheelchair Performance Pathway
2 MINUTE READ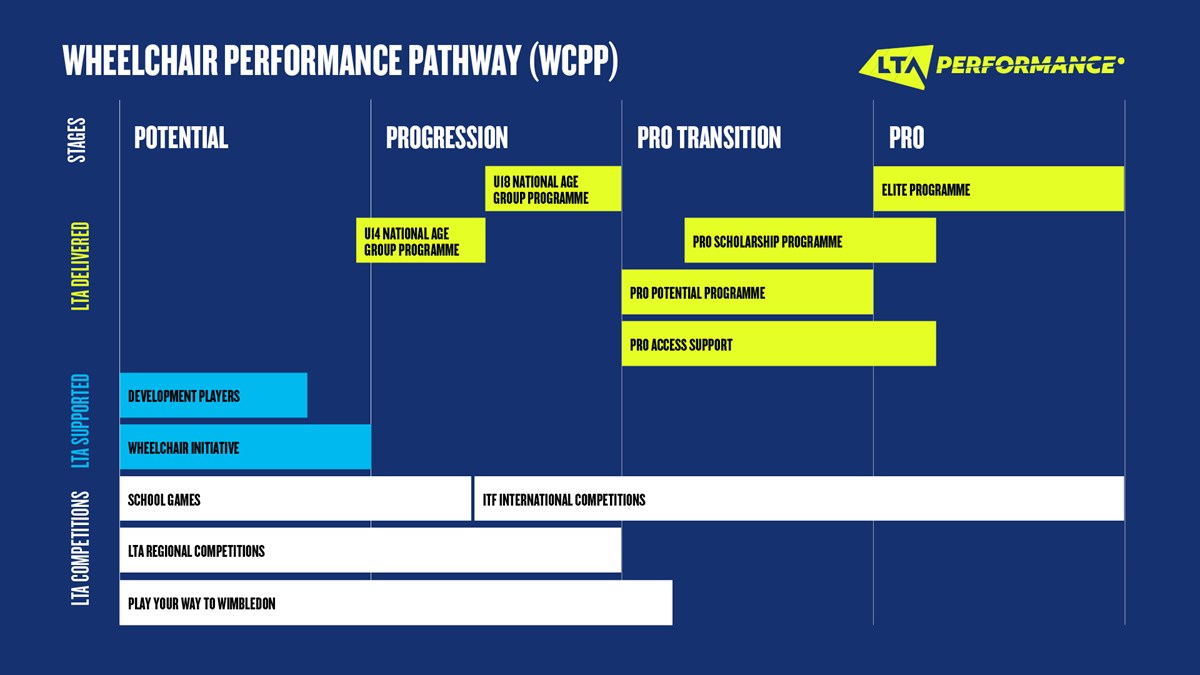 The Wheelchair Performance Pathway is made up of a collection of LTA Delivered Programmes and LTA Supported Initiatives, each with their own support structure to get more players on court with potential to progress up the Wheelchair Performance Pathway.
Learn more about the support available for wheelchair players to take the next steps in their tennis careers.
Find nearby wheelchair tennis sessions
Inspired to play? Our interactive map below outlines where in Great Britain you can find your nearest wheelchair tennis session:
If you, as a coach or venue, deliver wheelchair tennis and would like to promote your session via our above interactive map, please email disabilitytennis@lta.org.uk.