Wheelchair Tennis Initiative
2 MINUTE READ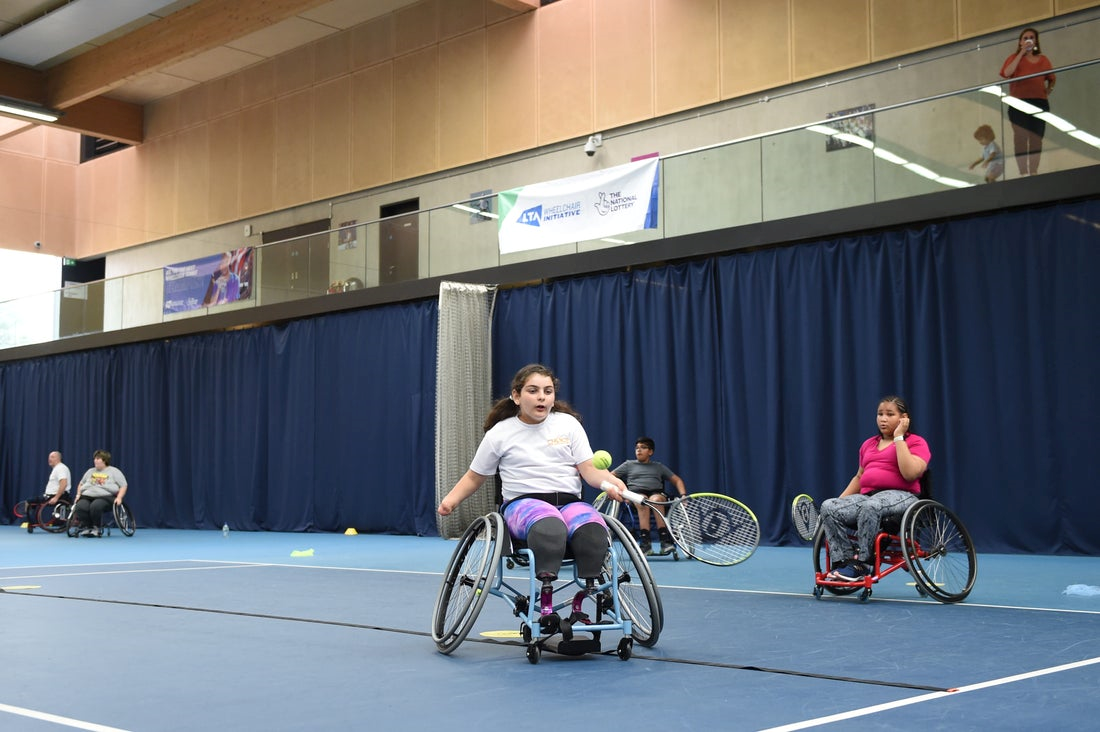 The Wheelchair Initiative is the LTA's Wheelchair Performance Pathways Team Talent Identification Programme aimed at attracting players with athletic potential to enter the Wheelchair Performance Pathway.
These one-day events are designed to provide transformative experiences for players and acknowledge the fundamental characteristics that are required for wheelchair tennis, including: chair skills, racket skills and competitiveness.
These will play a pivotal role in inspiring the next generation and early-stage development of aspiring wheelchair performance players and the success of wheelchair tennis in the long-term.
4 hours of tennis (incl. breaks)
Learn and develop fundamental skills, such as: chair and mobility skills, rackets skills, shot selection, and competitiveness
Delivered by experienced and passionate performance coaches and staff
Information on how to get playing socially and competitively, whether that's domestic opportunities or taking it to the next level on the international stage
Suitable and appropriate signposting opportunities following attendance, ensuring you experience all the amazing benefits our sport has to offer
Note: you don't need to own a sports wheelchair or tennis racket to participate as these will be readily available for you to use at the event, but if you do have one or both, please do bring them along.
These one-day events are for players who have a love for tennis and:
Aged 8 – 14 years*
Have a physical impairment
*If you are aged 14 years & older and aspire to be a champion, please get in touch as we want to support your wheelchair tennis journey. Please email us at disabilitytennis@lta.org.uk.
The LTA's 2023 Wheelchair Tennis Initiatives have now concluded and we are working on exciting plans for 2024!
If you are interested in wheelchair tennis and would like to get involved, please visit our interactive map here or email disabilitytennis@lta.org.uk.
We look forward to seeing you on court!