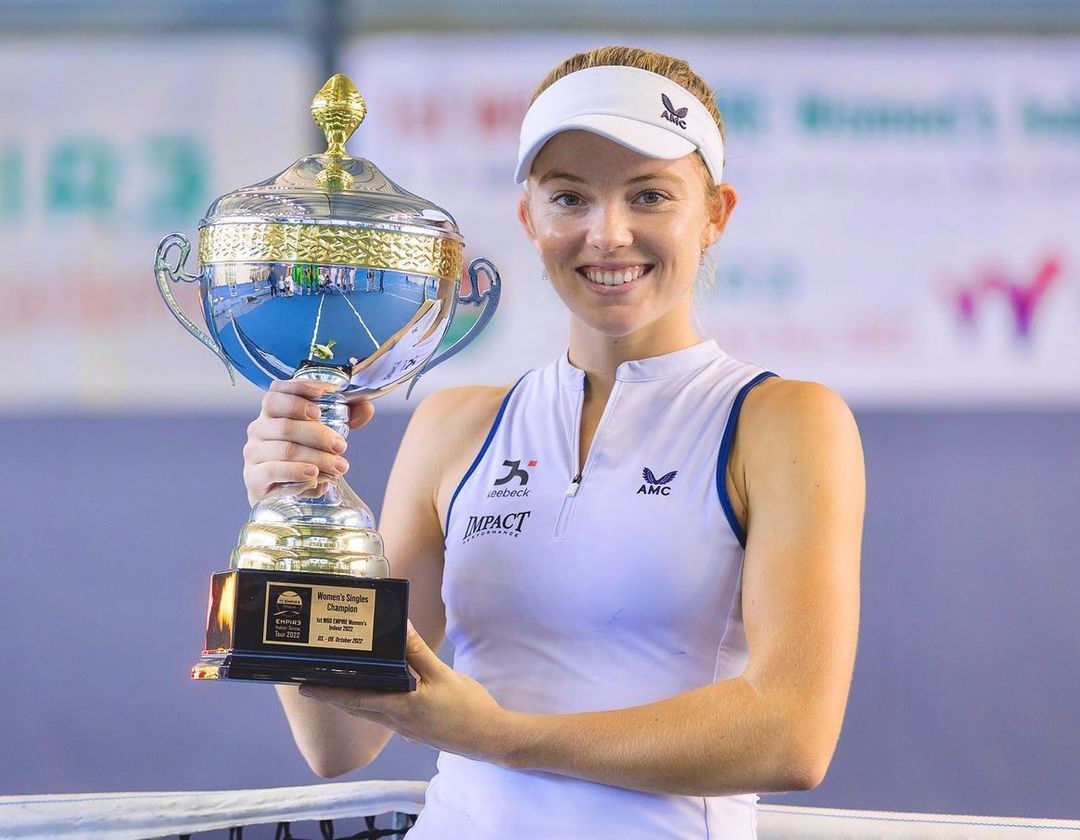 Players News
Katie Swan's triumph at W60 Trnava leads a week of eight British titles
• 3 MINUTE READ
What a week it's been for the Brits on the world's tennis tours this week. The players have won an incredible eight titles in the last week alone, including a several firsts', victories on home soil and a fifth senior doubles title of the year for one of our rising wheelchair stars.
Swan continues unbeaten run in ITF finals; Lumsden claims biggest doubles crown
A star in form at the moment - Katie Swan lifted her second career W60 singles trophy in Slovakia this weekend. The young Brit extended her unbeaten run in ITF finals to 12-0 throughout her career with her third singles title in 2022.
Now up at a career-high ranking of 118, Swan had to battle past fellow Brits, Freya Christie and Maia Lumsden en route to the final – losing just 18 games in four matches.
In the final Swan came up against world No.80 Xinyu Wang and sealed her seventh top 100 win 6-1, 3-6, 6-4.
While Lumsden lost out in the singles, the Brit continued her excellent doubles form to win her third title of the year and the biggest of her career, alongside Mariam Bolkvadze.
The top seeds lived up to their title in the end, cruising to the trophy without dropping a set, including a 6-2, 6-3 win over Diana Marcinkevica and Conny Perrin in the final.
Choinski lifts first Challenger title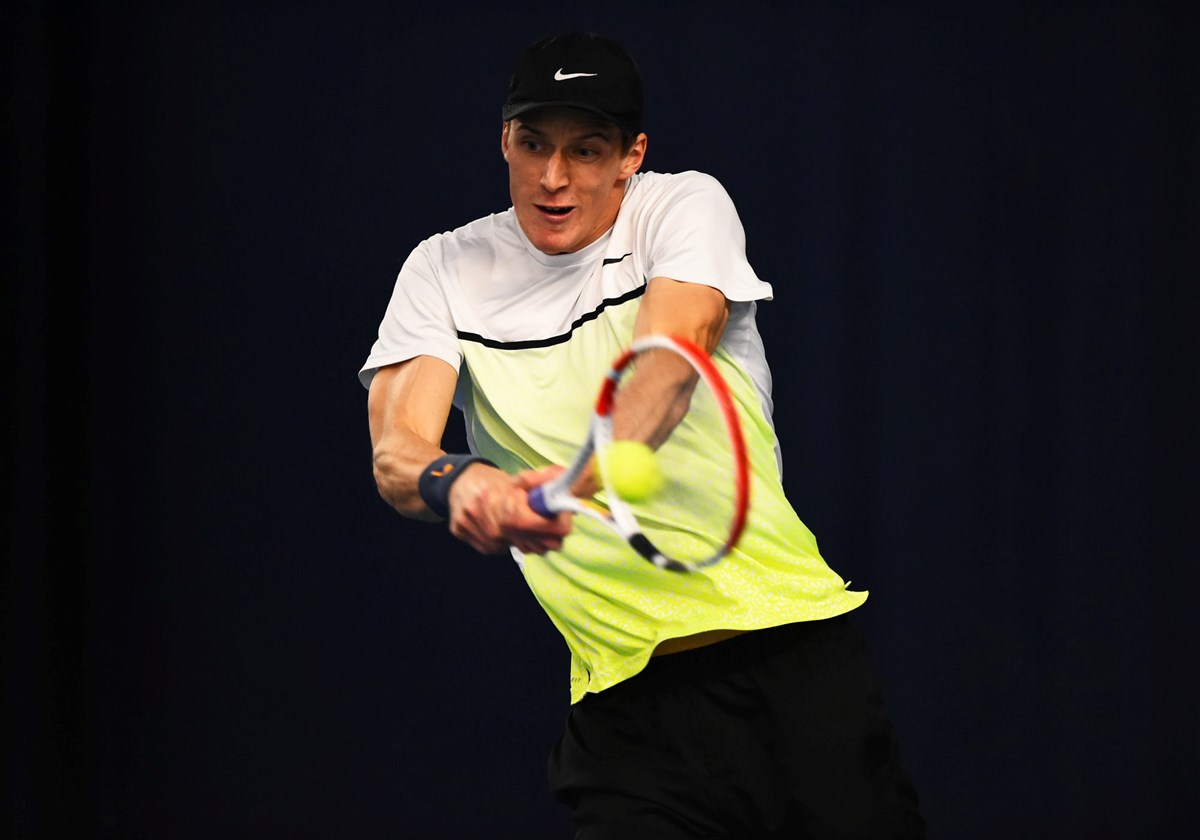 26-year-old Jan Choinski celebrated the biggest win of his career on Sunday – wrapping up his first ATP Challenger title in Campinas.
The Brit has been in top form recently off the back of his victory at the M15 Frankfurt just a couple of months ago but reached a new level last week in Brazil. Choinski fought his way through qualifying and picked up impressive wins over world No.307, Gonzalo Lama, and world No.235, Juan Bautista Torres, in the opening rounds of the main draw to the loss of just seven games.
In the quarter-final, Choinski overcame his toughest challenge so far against world No.145 Alexander Muller, holding off a comeback to beat the Frenchman 6-0, 1-6, 6-4, before defeating Remy Bertola in the semis.
In only the second Challenger final of his career, Choinski had to play second seed Juan Pablo Varillas across two days at two different venues. Rain delays meant the pair had to finish the match in Sao Paolo on an indoor court, with Choinski emerging the victor 6-4, 6-4.
The Brits reign supreme on home soil
Moving closer to home at the M25 Sheffield – as part of the LTA Performance Competitions Calendar – Arthur Fery claimed 10 consecutive sets to win his second $25k event of the season.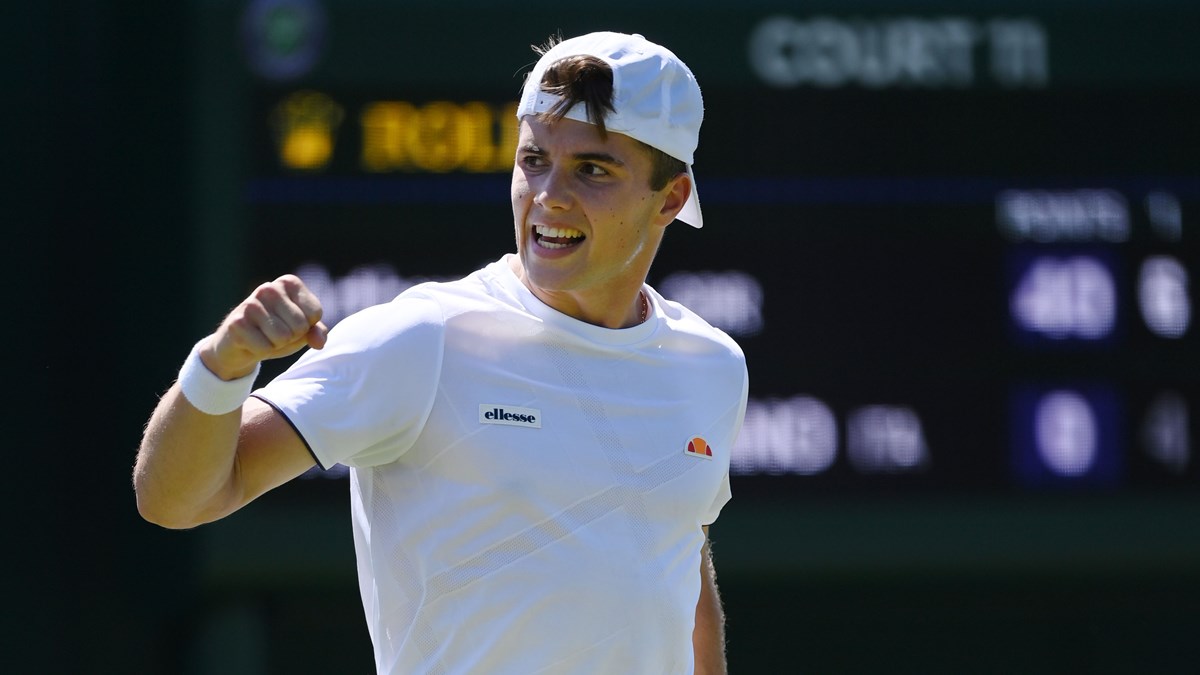 Fery knocked out fourth seed Daniel Cox, sixth seed Mark Lajal and seventh seed Mili Poljicak before setting up an all-British final against Giles Hussey. Hussey has been in good form himself, having knocked out top seed Alastair Gray earlier in the competition, but Fery proved too strong in the end, coming through with a 6-3, 6-2 win.
Hussey would however, get his revenge in the doubles – teaming up with countryman Johannus Monday to defeat Fery and Poljicak in the semi-finals. The British dup went on to lift the title with a 7-5, 6-4 victory over second seeds Mark Whitehouse and Eero Vasa.
There were more British champions on the ITF Tour last week as well, with Naiktha Bains sealing a third W25 doubles crown for 2022 in Cairns. Bains and Australia's Alexandra Bozovic won the title without losing a set, finishing with a 6-4, 6-4 win over Destanee Aiava and Lisa Mays.
23-year-old Joshua Goodger won his first ITF title at the M15 Ithaca last week. The unseeded Brit defeated both the eighth and second seeds in the first few rounds and completed his maiden title win with a 6-4, 6-4 triumph over Germany's Jannik Opitz.
Bartram's success continues in Biel
Ben Bartram's list of career firsts grew a little longer after he partnered Dutchman Maikel Scheffers to win the men's doubles at the Biel-Bienne Indoor in Switzerland, giving the 17-year-old British No.3 his first senior main draw doubles title at ITF 3 level.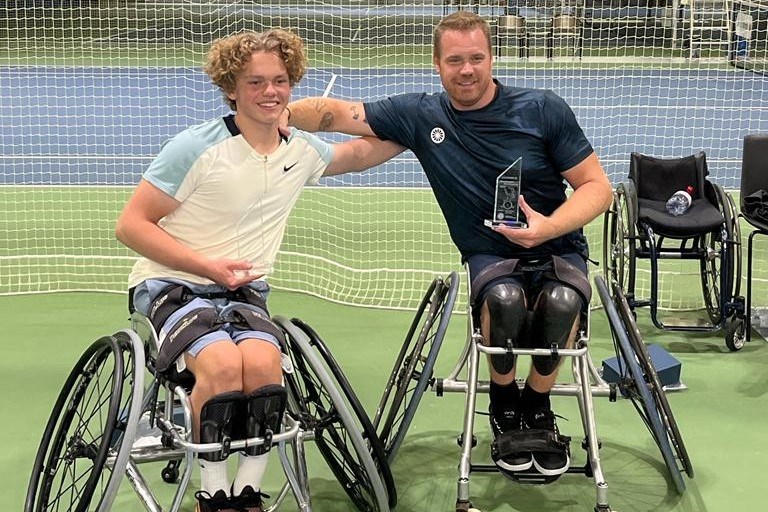 Making their debut as doubles partners in Switzerland, Bartram and Scheffers reached the final for the loss of just three games in two matches after defeating Dermot Bailey and Ireland's Garreth Greene 6-0, 6-3 in the semi-finals. The second seeds produced another polished performance to beat top seeds Frederic Cattaneo of France and American Casey Ratzlaff 6-3, 6-3 the title decide as Bartram gained his fifth senior doubles title of 2022.
Cornelia Oosthuizen joined Bartram in the title hunt after reaching both the women's singles and doubles finals. The British No.2's bid for her first ITF 3 singles title took her all the way to a final against Swiss top seed Nalani Buob after dropping just five games across her opening two matches against Switzerland's Angelia Grosswiler and the USA's Elizabeth Williams. However, the first career match between second seed Oosthuizen and Buob went to the Swiss 6-2, 6-4, while they also met again in the doubles final, with Buob and Grosswiler beating Oosthuizen and Annabelle Ribeaud 6-1, 6-3.