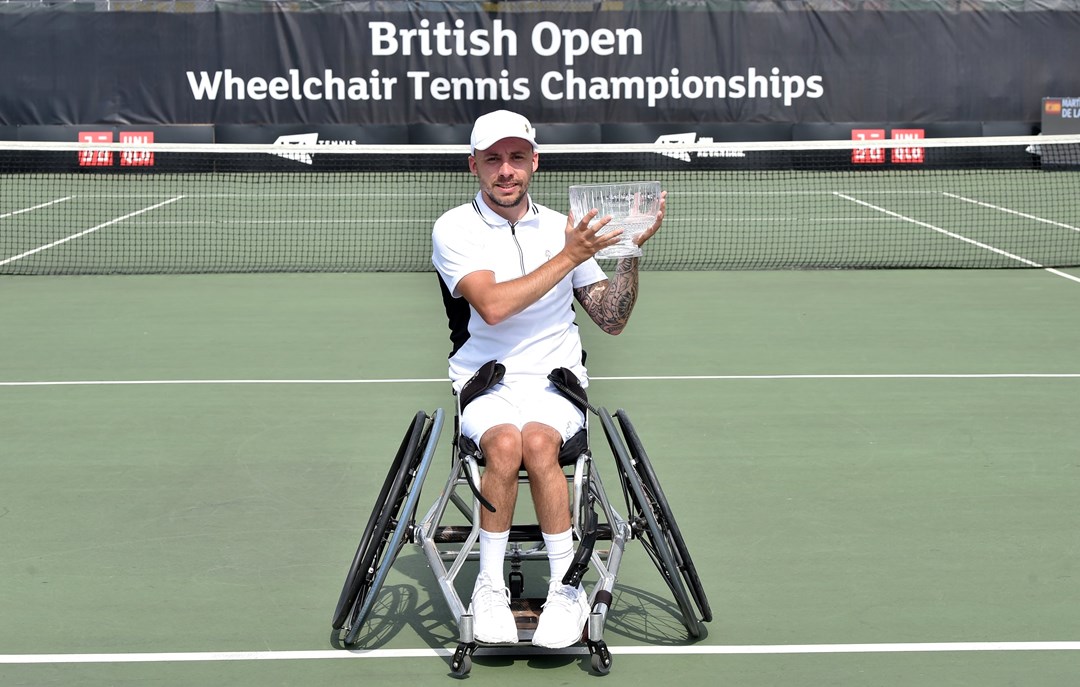 Players News
12 players crowned champions on home soil in brilliant week for the Brits
• 3 MINUTE READ
The British tennis stars celebrated a monumental week of success as 12 players lifted trophies at the British Open Wheelchair Tennis Championships, Nottingham Futures and ITF $25K events in Roehampton.
Kick starting in Nottingham, it was a week to remember for Britain's Andy Lapthorne, who finally got his hands on the British Open quad singles trophy. The top seed and world No.4 made it sixth time lucky in British Open finals as he defeated Australia's Heath Davidson 6-4, 6-3.
"After losing here five times in the final, that was needed. It's just amazing to win here, I know what it's like to lose here," said Lapthorne. "Thanks to everyone for the support in the crowd this week, you've been amazing. For an ITF 1, this is probably the best in the world, so thank you to everyone for coming."
There were also a number of British runners-up at this year's competition. Lucy Shuker lost her first British Open final to Aniek van Koot 6-2, 6-3, while Gordon Reid and Belgium's Joachim Gerard were denied the men's doubles title in a match tie-break against Nicolas Piefer and Martin de la Puente. Helen Bond and Debbie Brazier finished runners-up in the women's doubles after receiving a walkover to the final.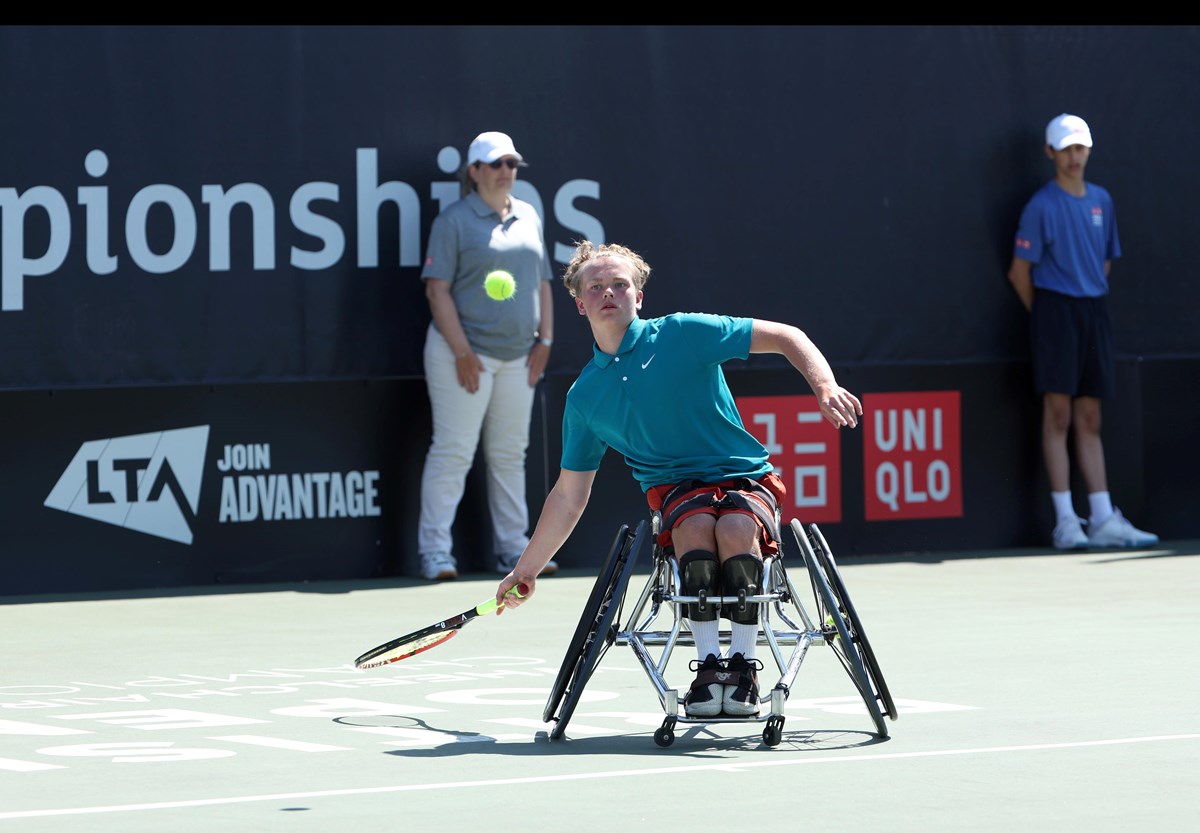 Staying at the Nottingham Tennis Centre in the ITF Futures event, Britain's rising wheelchair stars stole the show. The men's singles and doubles finals were all-British affairs as World Team Cup stars Ben Bartram and Dahnon Ward took centre stage.
Both players were the standouts in the singles draw and faced off against each other in Saturday's final – with Bartram finishing as champion with a 6-4, 6-1 victory. Bartram is now the back-to-back title winner, having lifted the British Open junior singles title last year.
Bartram and Ward then put their singles final behind them to join forces in the doubles final – coming through as victors against Mark Langeveld and Andrew Penney 6-3, 6-1.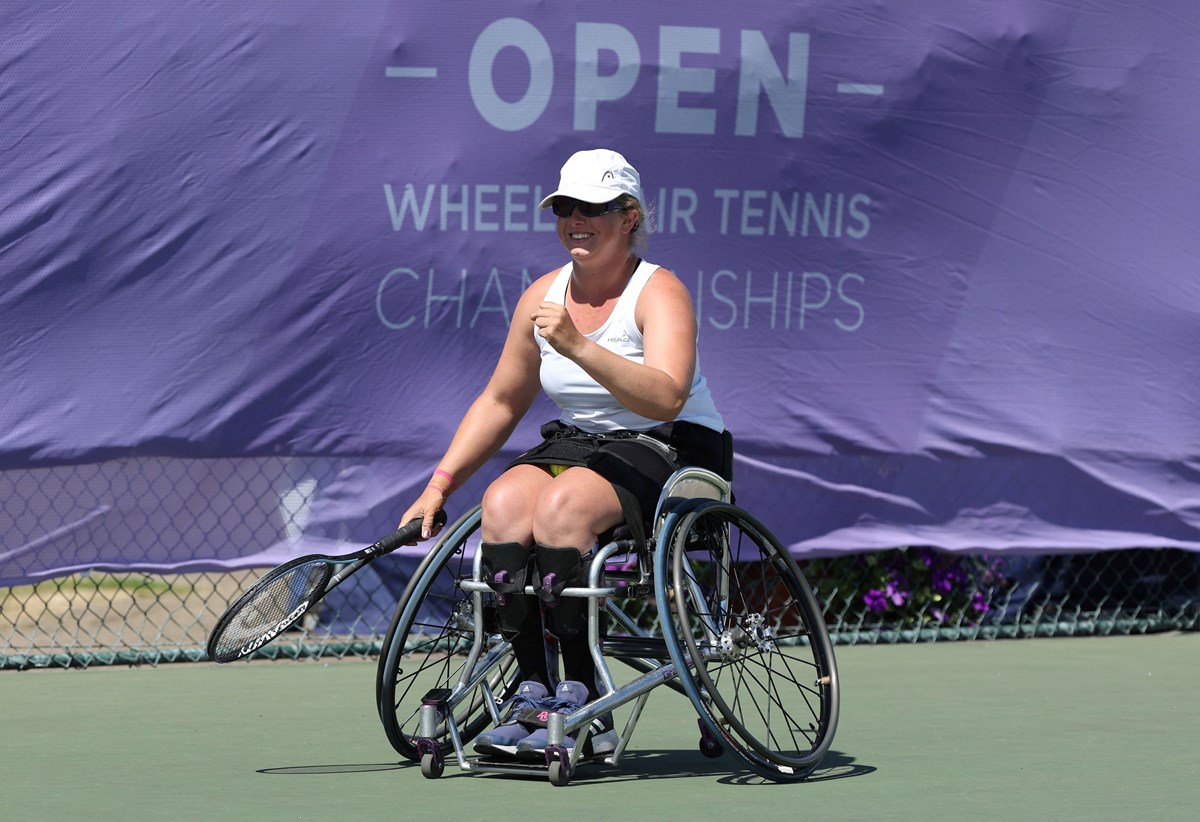 Abbie Breakwell joined Bartram as the singles and doubles champion at the Nottingham Futures after a strong performance in the women's draws. Having come through a three-set semi-final battle with Elizabeth Williams, Breakwell defeated top seed Zoe Maras 6-3, 6-3 to win her first senior international title.
Breakwell and Maras turned teammates in the women's doubles, as the Brit secured her third doubles title of the season with a 6-4, 6-1 win over Ruby Bishop and Ellie Roberston.
There was more British success on the grass as our top stars on the ITF Tours headed to Roehampton for M25 and W25 events.
19-year-old Toby Samuel put in an impressive performance to finish as the men's singles champion – edging past fellow Brit Henry Patten 6-4, 6-7(8), 6-4 in the final.
Samuel defeated an all-British cast to win the biggest trophy of his career – taking down Sean Hodkin, Millen Hurrion, Finn Bass and eighth seed Mark Whitehouse en route to the final.
Patten, however, did find success in the men's doubles as he and Julian Cash continued their brilliant grass court run with a sixth title of the season.
Patten and Cash added to their ATP Challenger titles in Surbiton and Ilkley after the top seeds received a walkover in the final against Luca Castelnuovo and Skander Mansouri.
There were more British doubles champions in the women's draw as well, with Naiktha Bains and Maia Lumsden continuing their newly formed partnership. The W100 Ilkley runners-up went one better in Roehampton as they were crowned champions without dropping a set in the competition. They took down Lauryn John-Bapiste and Katarina Stresnakova 6-1, 7-6(4).
Elsewhere in Europe, Emilie Lindh finished as the doubles champion at the W15 Don Benito. Lindh teamed up with Switzerland's Valentina Ryser to win her second career doubles title - beating Tamara Kostic and Lucia Peyre 7-6(5), 7-5 in the final.