CAREER HIGH
14/10/2019 250
CAREER HIGH
16/10/2023 78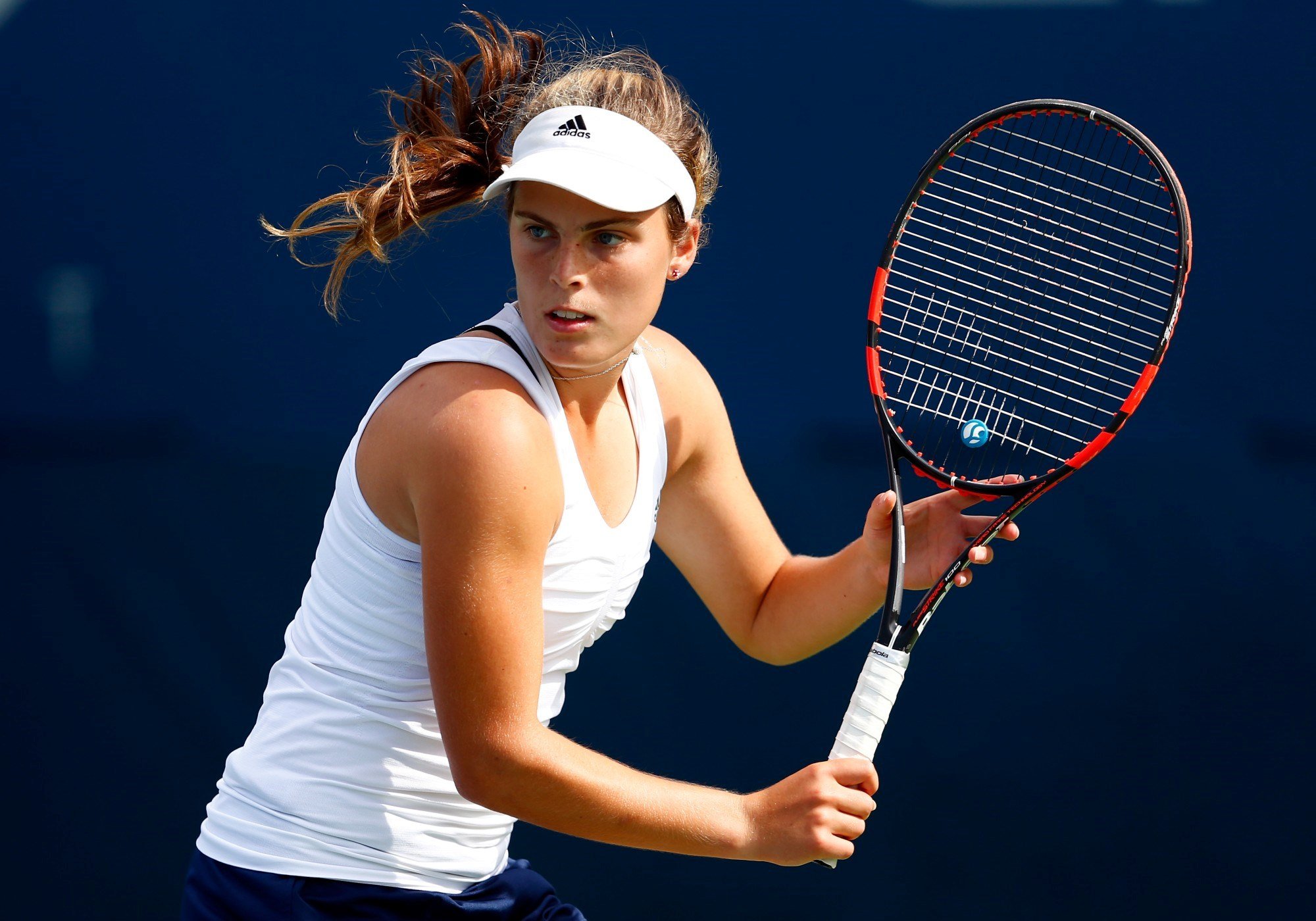 AGE25
PLAYSRight-handed
BACKHANDTwo-handed
About
Originating from Glasgow, Lumsden attened Stirling University, where she was a key part of the Great Britain University team while she was studying - helping them win eight international medals in her four years on the team.
Quick-fire questions
Place of birth: Glasgow
Trains: Stirling University
Coach: Toby Smith
Family: Mother is called Gillian and works as a primary school teacher, also has a younger brother and sister
Hobbies: Loves listening to music and playing all other types of racket sports including Padel
Career highlight: Reaching the quarter-final in the women's doubles at 2023 Wimbledon alongside Naiktha Bains
Tennis beginnings
Lumsden was a member of Next Generation Glasgow which allowed her to trial different sports and tennis was one of them.
Tennis career
November
Lumsden was called up to represent Great Britain for the first time in their Billie Jean King Cup Play-Off tie against Sweden.
October
Lumsden teamed up with France's Jessika Ponchet for the doubles event at the Open Capfinances Rouen Metropoole where the pair defeted Anna Bondar and Kimberley Zimmermann 6-3, 7-6(4) to clinch the title.
Following this victory, Lumsden then became the new doubles British No.1 on 16 October 2023.
The wins just kept on coming for Lumsden as she joined forces with Portugal's Francisca Jorge to lift the W60 Glagow doubles title, after defeating Freya Christie and Olivia Gadecki 6-3, 6-1.
July
Lumsden and Naiktha Bains became the first British women's doubles pair to reach the quarter-finals of The Championships since 1983 after dispatching Slovakia's Viktoria Hruncakova and Tereza Mihalikova 6-3, 6-7(5), 6-3.
However, their dream run came to an end following a 6-2, 6-1 defeat to Storm Hunter and Elise Mertens.
Looking to replicate their success on the WTA tour, Lumsden and Bains headed to the Warsaw Open where they reached the quarter-final before bowing out to Linda Noskova and Xiyu Wang 6-3, 6-2.
May
Lumsden and Bains' doubles season continued to go from strength-to-strength with another semi-final appearance at the W60 Zagreb.
With the momentum under their belts, Lumsden and Bains went on to make it three wins in three weeks at the W25 Nottingham event. Faced with second seeds Jia-Jing Lu and Elena Malygina, the British pair remained level-headed despite dropping the opening set, to eventually wrap up the title 4-6, 6-4, (10-6).
April
Lumsden joined forces with Bains for the W25 Nottingham event, where they were crowned doubles champions after overcoming Rutuja Bhosale and Ankita Raina 6-1, 6-4 in the final to wrap up the title without dropping a set.
The pair then teamed up again for the W40+H Calvi event, where the British-duo made it two titles in two weeks. The second seeds cruised to the final and put up a strong fight against top seeds Estelle Cascino and Ankita Raina - ultimately clinching the win 6-4, 3-6, 10-7 to take the crown and mark their second title of the year together.
February
Lumsden lifted her first title of the year alongside fellow Brit Ella McDonald at the W25 Glasgow event. The all-British pair battled through the opening rounds to find themselves in the final, where they overcame top seeds Dominika Salkova and Anna Siskova in a 3-6, 6-1, (13-11) victory.
July
Lumsden and Naiktha Bains progressed to the second round at Wimbledon after their 6-1, 7-5 victory over Italian side Jasmine Paolini and Martina Trevisan, but lost out on a place in the third after losing in straight-sets to Shuko Aoyama and Hao-Chang Chan.
August
Lumsden and Bains advanced to their fourth final of the season following a comfortable straight-sets win over Alexandra Bozovic and Fang-Hsien Wu at the W25 Foxhhills tournament, but fell just short to compatriots Freya Christie and Ali Collins 6-3, 6-3.
The British duo went on to finish runners-up at the W25 Roehampton to Rutuja Bhosale and Erika Sema - losing 4-6, 6-3, 11-9 in the final.
October
The Brit won the biggest title of her career at the W60 Trvana, taking her tally to three trophies on the season. Lumsden teamed up with Mariam Bolkvadze and the top seeds cruised to the trophy without dropping a set, including a 6-2, 6-3 win over Diana Marcinkevica and Conny Perrin in the final.
November
After a dominant display in the qualifying rounds of the W100 Shrewsbury event, Lumsden advanced to the main draw where she defeated Taipei's Joanna Garland 6-4, 3-6, 6-2 in the Round of 32 before bowing out to the Czech Republic's Marketa Vondrousova in the second round.
Reached British No.1 in doubles in October 2023
Reached the quarter-finals of the women's doubles at The Championships, Wimbledon in 2023 alongside Naiktha Bains
Achieved first WTA main draw win at 2019 Nature Valley Open, Nottingham;
Reached the finals of $25,000 events in Korea and Israel on this ITF World Tennis Tour in 2019.
GB University Student Team gold medal at Master'U 2017 and silver in 2018;