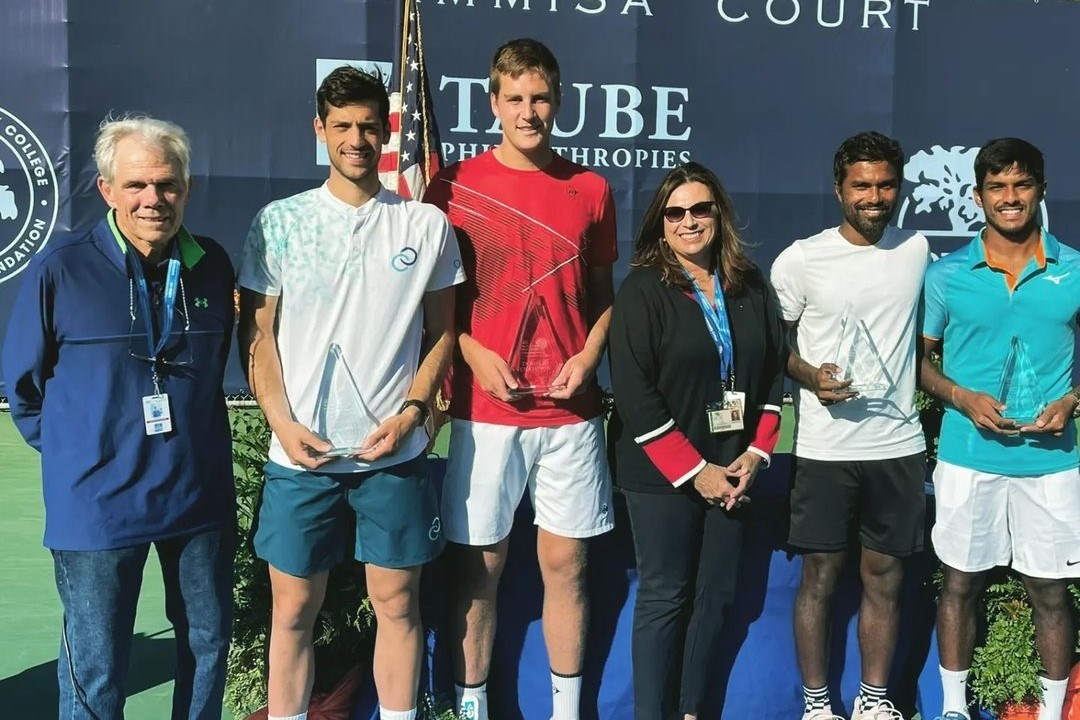 Players News
Henry Patten and Julian Cash equal Challenger record on a week of seven British titles
• 3 MINUTE READ
It's non-stop titles for the British players at the moment - bringing home another seven last week in an action-packed seven days on the tours. Check out who made the list of champions...
Patten and Cash tie British record in ATP Challengers
Henry Patten and Julian Cash continued their ascension up the ATP doubles rankings after securing their fifth Challenger title of the season in Fairfield.
The duo have now equalled a British team record for Challenger doubles trophies in the same season – level with Jamie Delgado and Jonathan Marray's haul in 2011.
On their way to a third crown in the 2022 hard court season, Patten and Cash knocked out fellow Brit Charles Broom and his partner Constantin Frantzen in the quarter-final, before edging a 6-4, 3-6, 10-6 victory over Martin Damm and Christian Langmo in the semis. It was a commanding performance from the British team in the final as they eased to a 6-3, 6-1 win over Anirudh Chandrasekar and N Vijay Sundar Prashanth.
Another title means another step towards the ATP top 100 this week – Patten rising to world No.102 and Cash to No.103.
Silverware in Sunderland
In the latest event in the Performance Competition Calendar, Harry Wendelken won his first ITF singles title at the M25 Sunderland.
The unseeded 20-year-old got better and better as the tournament went on after having started with a three-set win over eighth seed Lucas Catarina and then taking a final set tie-break against Ben Jones in the quarter-final 5-7, 7-6(5), 7-6(1). Wendelken upset third seed Goncalo Oliveira 6-4, 6-4 in the semi-finals and repeated the same result against fellow Brit and last week's M25 Sheffield title winner, Arthur Fery.
"I last played Arthur when I was about 12," said Wendelken. "It was a tight second set I was thinking just don't mess this up and try not to get tight. Saved 2 break points at 5-4 and happy I managed to find some serves and hold it out."
Fery would get his hands on silverware in the doubles event though, going one round further than last week in Sheffield to win the title with Croatia's Mili Poljicak.
Fery and Polijicak got the better of the Sheffield champions in the final, defeating Johannus Monday and Giles Hussey 6-3, 6-4 to clinch the Brit's first doubles title of the season.
Paskauskas breaks new ground
It was a week to remember for 18-year-old Kristina Paskauskas, who won her first professional title at the W15 Monastir.
Coming into the event, the young Brit hadn't made it past the quarter-final in an ITF singles tournament but dug deep to beat both the eighth and fourth seeds in close three-set battles, before a comprehensive 6-1, 6-3 win over Joanna Zawadzka in the semis. The final threw up a contest with another youngster, Chia Yi Tsao, where she stayed strong to hold off a potential comeback and take the victory 6-2, 4-6, 7-6(8).
Britain's Naiktha Bains was also a singles finalist at the W25 Cairns last week, but ended runner-up after losing out to former world No.119 Lizette Cabrera 5-7, 6-3, 6-3.
Bishop and Breakwell bag wheelchair titles
Ruby Bishop spearheaded a trio of wheelchair titles for Brits over the weekend after clinching her first senior international singles title at the Plock Cup II in Poland. Seventeen-year-old Bishop dropped just two games in each of her back-to-back wins over Latvian players Zanete Vasaraudze-Gailite and second seed Diana Nikiforova before beating Italian top seed and former world No.11 Marianna Lauro 6-3, 4-6, 6-4 for the best individual singles victory over her career.
Bishop completed the title double in Plock after also partnering Bulgaria's Zoya Chavdarova to successive straight sets wins, ending with a 6-2, 6-1 victory over Nikiforova and Vasaraudze-Gailite.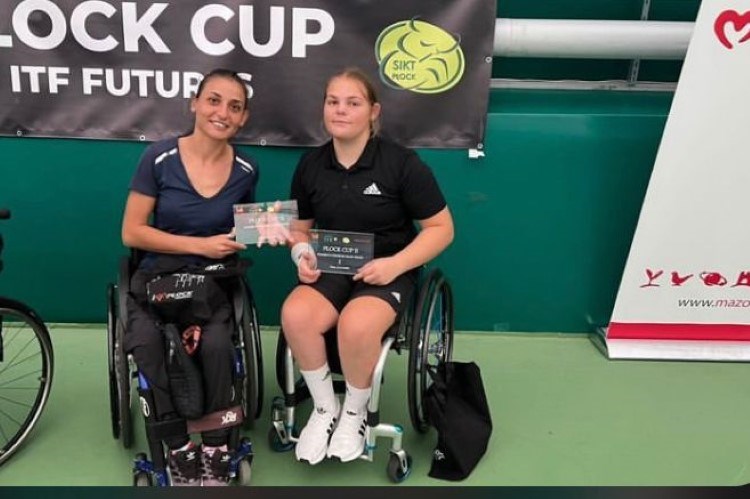 Dermot Bailey very nearly added to the Brit title haul after pushing Polish top seed Kamil Fabisiak close in the men's singles final but eventually lost out 6-7(6), 7-5, 7-5.
The third British ITF Futures title came courtesy of Abbie Breakwell, who claimed her eighth women's doubles title of the season and her second partnering Spain's Lola Ochoa after they took the spoils at the Porto International in Portugal.
Breakwell and Ochoa secured a 6-3. 6-2 win over Zoe Maras of France and Gabriela Buehler of the Switzerland before defeating Italian second seeds Silvia Morotti and Vanessa Ricci 6-0, 6-1.