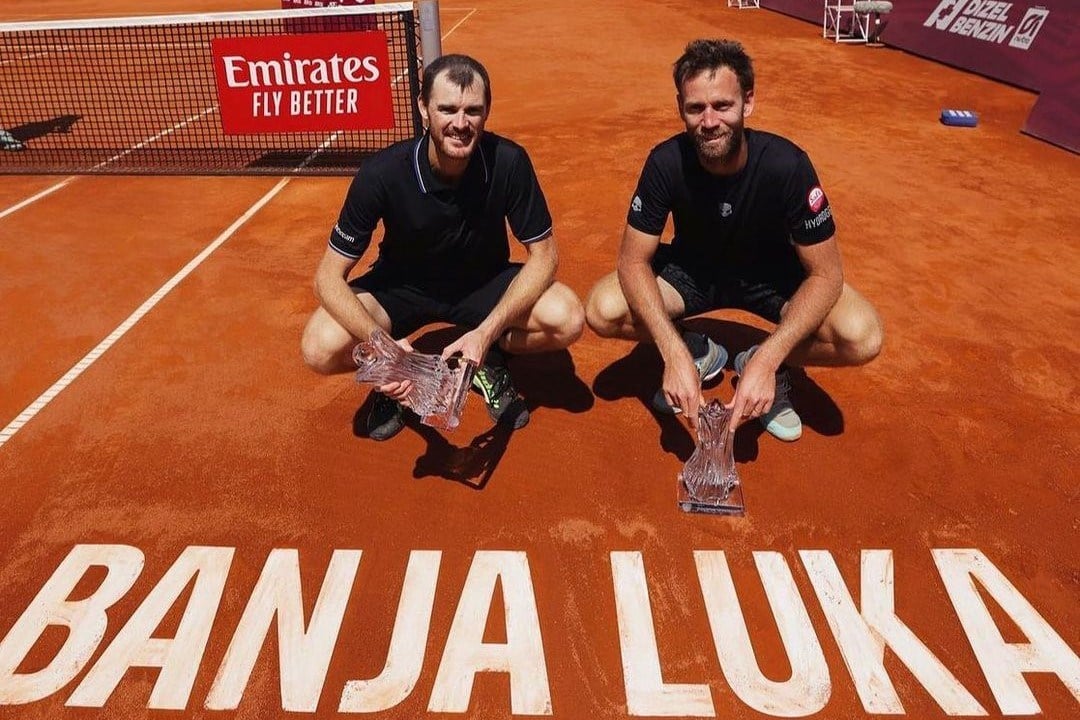 Players News
Jamie Murray wins 29th career title as Brits star in Bosnia, Barcelona, Nottingham and more…
• 4 MINUTE READ
Catch up on an exciting week in British tennis as our tennis stars won titles and made finals all over the world - from Nottingham to Guayaquil.
A brilliant week for the Brits on the clay starts in Bosnia and Herzegovina, where Jamie Murray lifted his 29th ATP doubles title with Michael Venus.
Top seeds Murray and Venus closed out a brilliant week at the Srpska Open with an impressive 7-5, 6-2 win over Aleksandr Nedovyesov and Francisco Cabral in the final.
Murray's second title of the season and first on clay since 2015 has seen him rise four places to world No.34 in the ATP doubles rankings, ahead of the Mutua Madrid Open.
Elsewhere in Spain, Neal Skuspki and Wesley Koolhof are finding form as they aim to retain their Madrid title – finishing runners-up at last week's Barcelona Open.
The world No.1 duo showed great mental strength to come back from a set down but narrowly lost out to Maximo Gonzalez and Andres Molteni 6-3, 6-7(8), 10-4 in the final.
Britain's Lloyd Glasspool and his partner Harri Heliovaara also reached the semi-finals in the doubles draw.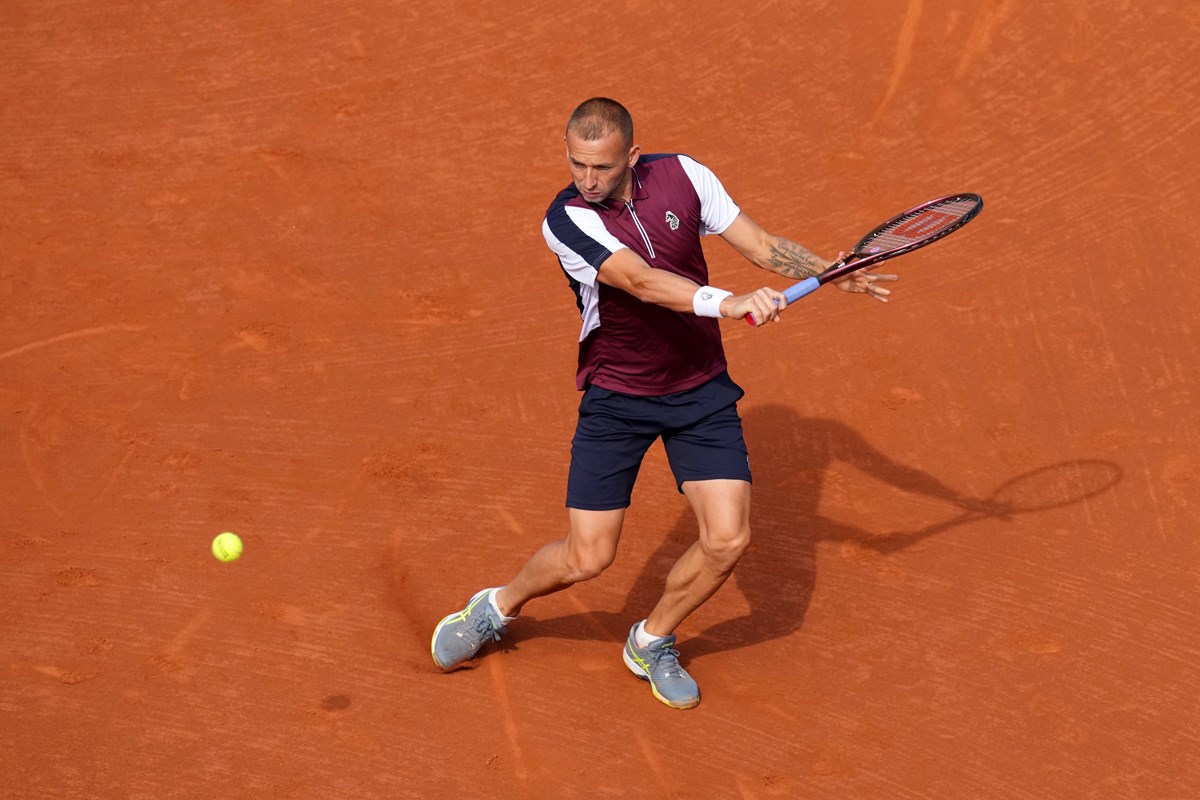 Staying in Barcelona, British No.2 Dan Evans is hitting his stride on clay – reaching his first ATP 500 clay court semi-final. Evans knocked out Matteo Arnaldi, world No.12 Karen Khachanov and Francisco Cerundolo before eventually losing to future champion and world No.2 Carlos Alcaraz 6-2, 6-2.
Women's doubles success & Brits fly high in Nottingham
Freya Christie and Ali Collins's stock continues to rise as the British doubles duo made their fourth W60 final of the season so far in Bellinzona. Despite leading in the final, the Brits were just edged at the final post against Conny Perrin and Anna Siskova 3-6, 7-6(9), 10-5.
Billie Jean King Cup favourites Alicia Barnett and Olivia Nicholls also enjoyed a great week at the W100 Orieas, battling their way to a semi-final finish.
Back on home soil though, there were two doubles champions at the $25k events in Nottingham. Top seeds Maia Lumsden and Naiktha Bains lived up to their hype as favourites, coming away from Nottingham as the women's doubles champions without dropping a set and finishing with a 6-1, 6-4 win over second seeds Rutuja Bhosale and Ankita Raina.
In the men's doubles, Marcus Willis claimed his third ITF doubles title in Great Britain this year alongside Austrian star Neil Oberleitner. Willis and Oberleitner finished with a strong 7-6(1), 6-3 victory over August Holmgren and Johannes Ingildsen in Saturday's final.
There was also a British finalist in the M25 Nottingham singles as fourth seed Dan Cox eventually finished runner-up. After knocking out top seed Clement Chidekh in the semi-final over three sets, Cox lost out to Jules Marie 6-3, 6-3 in the final.
In the women's singles, Katy Dunne made the semi-finals, while 14-year-old Hannah Klugman also made the quarter-finals.
Jones & Kartal impress on the clay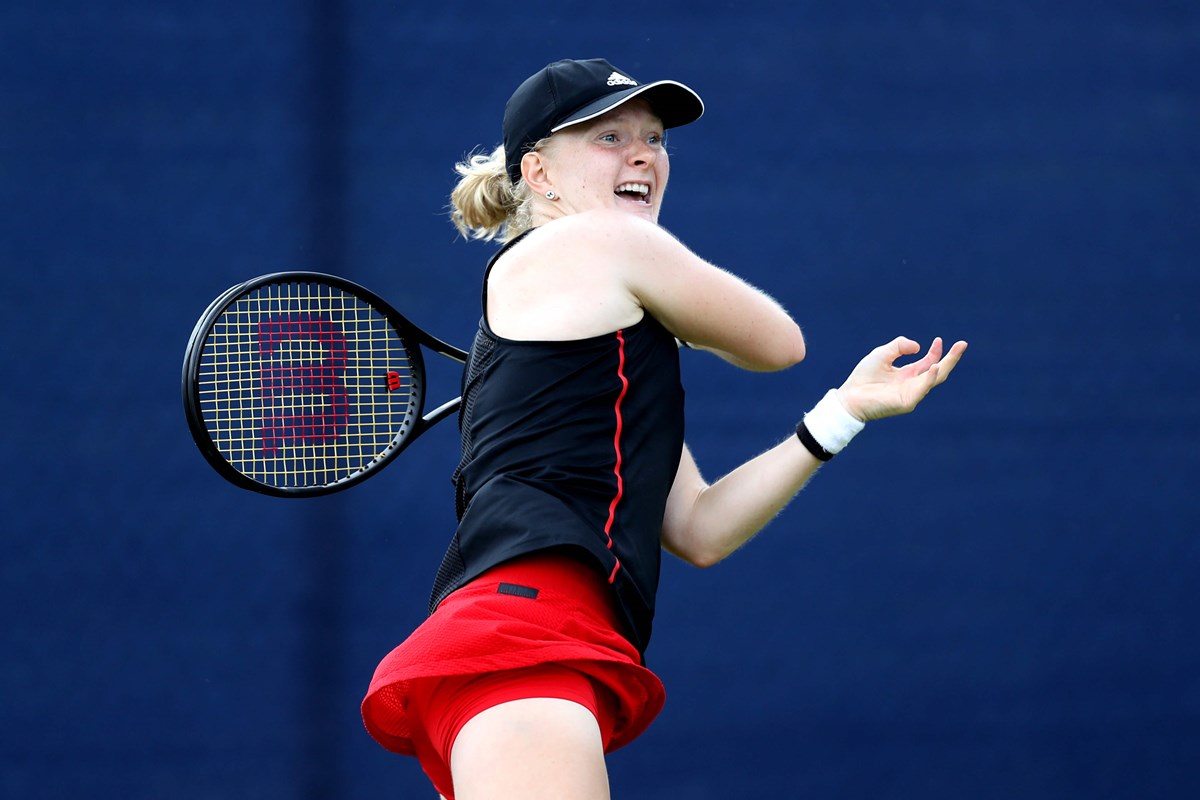 There were also great results for Britain's Fran Jones and Sonay Kartal in ITF singles events on clay.
Fresh off the back of a first WTA semi-final on the clay in Bogota just a few weeks ago, Jones picked up where she left off with a runner-up finish at the W25 Guayaquill. 22-year-old Jones fought past third seed Xiaodi You in the semi-final before just missing out on her first title since 2021 to top seed Julia Riera 6-2, 7-5.
Kartal on the other hand returned to the W25 Santa Margherita di Pula just weeks after winning the title there, but this time had a semi-final finish to France's Sara Cakerevic 1-6, 6-0, 6-2.
Shuker, Bishop, Harris & Slade lift wheelchair titles
There was more title success for the Brits on the UNIQLO Wheelchair Tennis Tour with Lucy Shuker, Ruby Bishop, Martha Harris and Greg Slade all capturing titles.
Shuker won her first singles crown of the season at the ITF3 UH Cougar Open thanks to a final victory over Emmy Kaiser 6-1, 4-6, 6-4.
Slade was also victorious at the UH Cougar Open in the quad doubles with partner Kei Usami. Slade and Usami completed an impressive week with a 6-4, 6-1 win against Jose Arriga and Andrew Bogdanov in the final.
Meanwhile, Bishop won both the singles and doubles at the Lithuanian Open. The young Brit won her second women's singles title up against fellow Brit and first-time finalist Martha Harris 6-1, 6-2, before joining forces with Harris to win the women's doubles crown.
Alfie Hewett also won the latest non-ranking wheelchair event to feature alongside an ATP tournament at the BMW Open in Munich.