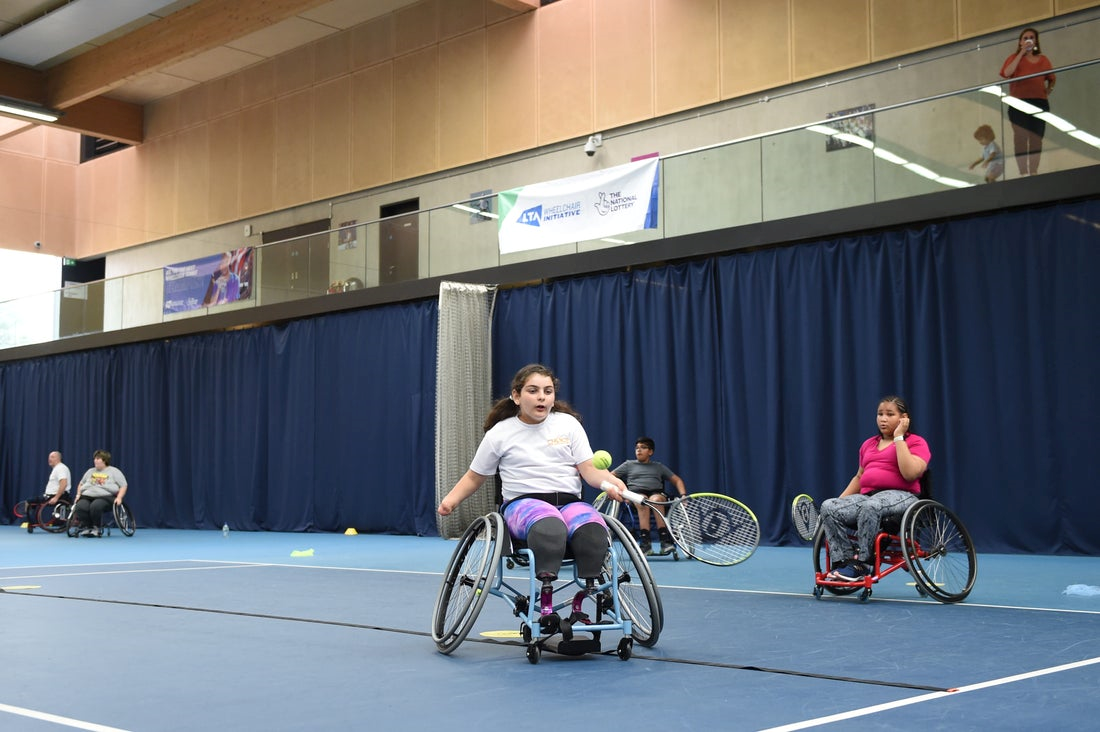 The LTA published its Inclusion strategy for tennis in Britain in 2021, with an ambition to lead the way on inclusion and diversity in sport.
We hope you share in our vision to be truly open to all, no matter your background, disability, age, sex, gender identity, sexual orientation or race and ethnicity. This will only be fully achieved when every person's experience of tennis, in all tennis environments, makes them feel like they belong.
Venues, volunteers, and coaches are central to this ambition. These pages aim to support you in your role to understand the barriers that prevent people from participating in tennis and help your venue be as truly inclusive as you can be.
What are the benefits of being an inclusive venue?
Increased membership: Inclusive venues that attract a more diverse range of players, will ultimately increase their bookings and membership.
Improved Talent Development: By providing opportunities for players of all backgrounds and abilities, venues can identify and nurture talent more effectively. This can result in the discovery of exceptional players, from diverse communities, who might otherwise have been overlooked.
Enhanced Community Engagement: Inclusive venues become integral parts of their local communities. They can be a safe space for people to be their authentic selves, leading to a greater a sense of belonging.
Positive Reputation: Venues that prioritise inclusivity build a positive reputation in their local community, making tennis more appealing to a broad demographic.
Broadened Tennis Appeal: By being an inclusive venue, you are playing your part to break down perceptions that tennis is only for one type of audience.
Diversity of Perspectives: A diverse membership brings with it a diversity of perspectives and ideas. This can lead to innovative approaches to coaching, venue management, and event organization.
Access to Funding: Some funding sources and grants are specifically earmarked for inclusive and community projects. Inclusive venues may have access to additional funding opportunities to support your programmes and initiatives to reach more of your community.
Long-Term Sustainability: Inclusivity helps ensure the long-term sustainability of your venues and its programmes. If more people from different backgrounds attend your venue, that's more income to support with growing the venue. Income isn't just about paying your membership or programmes, think of what else your members will purchase whilst at the venue.