2 MINUTE READ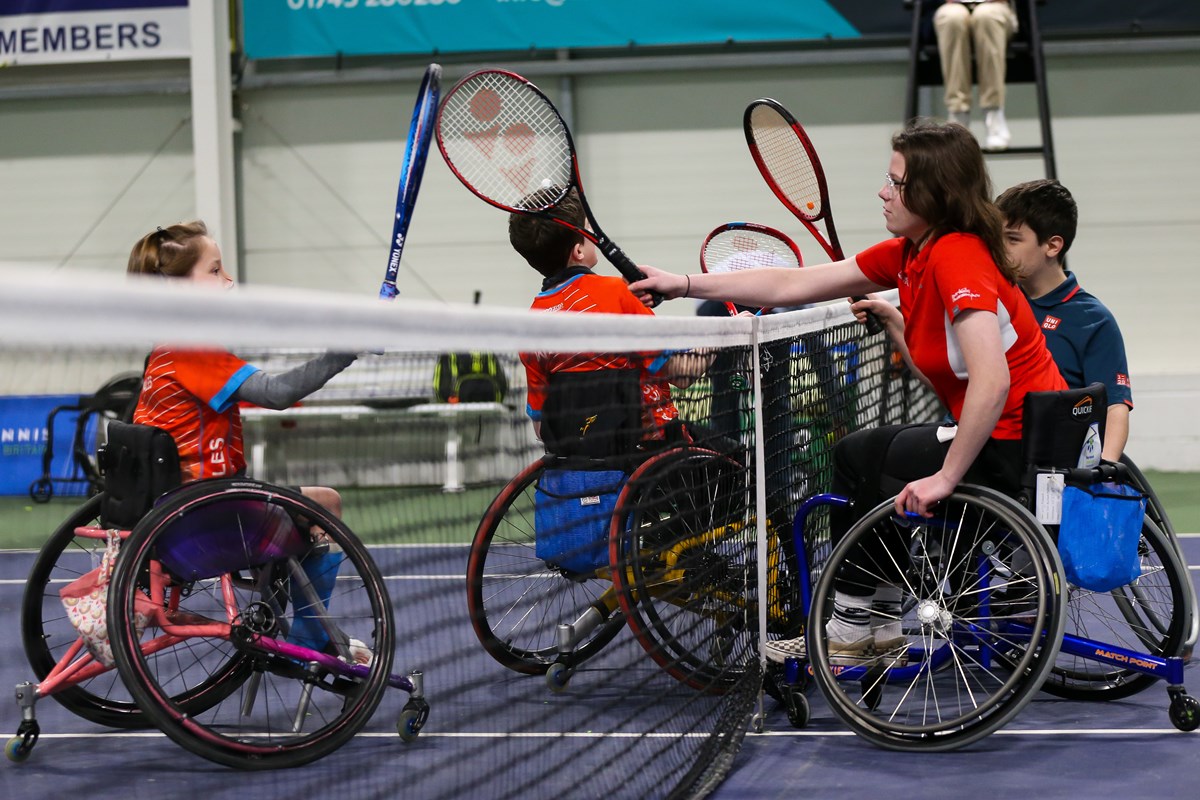 This stage provides small support for players who could progress onto a Wheelchair Performance Pathway delivered stage within 12 months.
It is designed to guide and nurture junior players through coaching and competitive opportunities, building a robust game to compete in regional level wheelchair tennis competitions.
Players aged 8 – 18 years old
Players competing and/ or looking to compete in regional series competitions and/ or Domestic ITF competitions
Nomination for SportsAid funding (up to £1,000.00 if successful) *
1x Wheelchair Performance Pathway Camp per year
Programme and Competition guidance
*subject to continued support from the charity to the LTA.
To be considered, players are encouraged to attend a Wheelchair Initiative and if players display potential, will be invited to a Wheelchair Performance Pathway Selection Camp.
Have a question? Email disabilitytennis@lta.org.uk