Coach forums and network events
3 MINUTE READ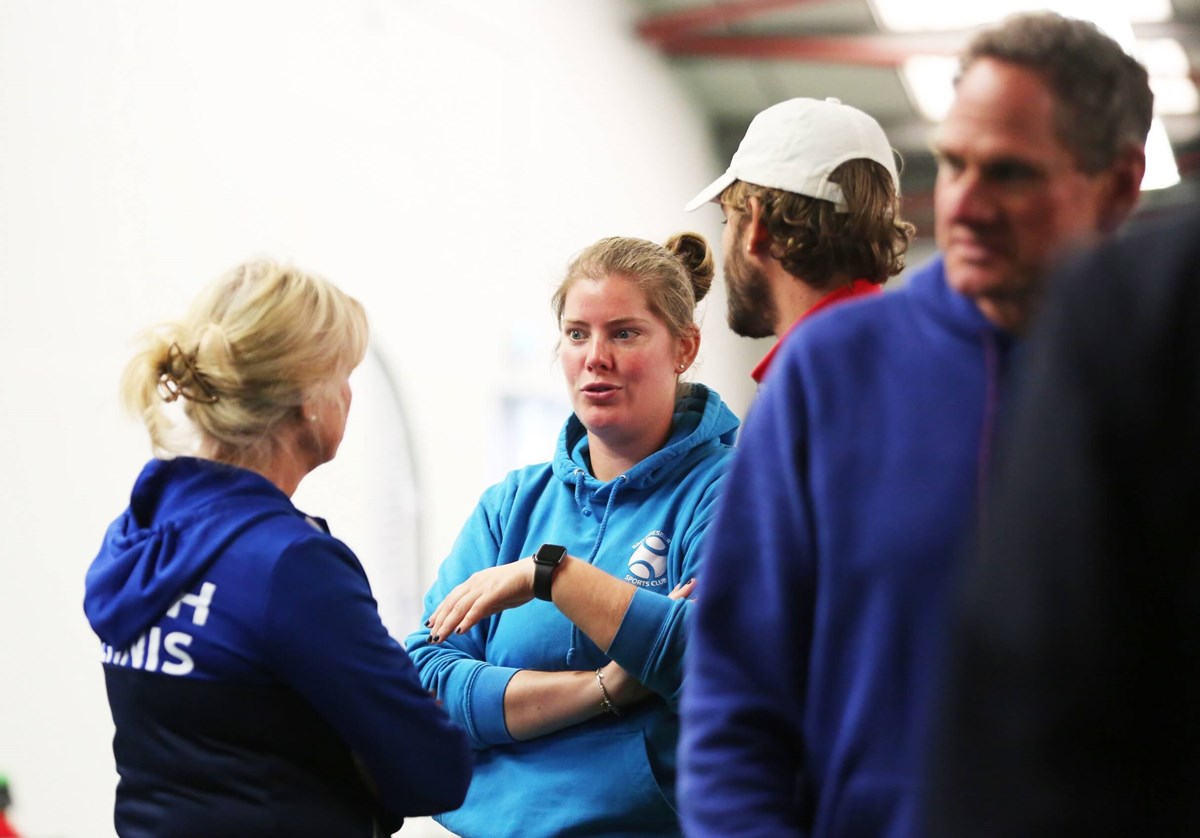 Coach Forums
What is a Coach Forum?
Coach Forums allow you to collaborate with coaches in your area through local events. Work with expert tutors on court to develop fresh exercises for your coaching sessions and engage in off-court discussions by connecting with fellow coaches to share ideas and best practice. These events are delivered in partnership with your county, your Coach Development Centre, and the LTA.
Who are Coach Forums for?
Coach Forums are for coaches with an interest in networking with like-minded coaches, developing on-court exercises, and discussing key industry topics relevant to developing their business, their players and themselves.
What happens at a Coach Forum?
It consists of an on-court session, a networking break and an off-court session:
On-court: the session will involve fresh and new drills, activities and research-based frameworks from a specific technical, tactical, mental and physical theme, delivered by an expert tutor. Coaches will explore how to adapt and integrate this learning into their sessions and programmes, whilst being challenged to work together to adapt, progress and create to take the activities and their coaching to the next level.
Off-court: Highly interactive peer-to-peer discussion with a specific focus on relevant industry subjects. These professional coach discussions will leave coaches feeling informed on best practices, a sense of connection, motivated and engaged for the year ahead.
How do I book a place?
Coach Forums are run annually in the months of October and November. They take place in 40+ counties, so there should be a local event to all coaches.
Book via the course search tool below, to see the upcoming Coach Forums in your county.
Network Events
What are Network Events?
Coach Network Events are run by your local county association, meaning that they're more informal localised events specific to your location and will look different event-by-event. This is an opportunity for all levels of coaches to come together with other local coaches to get key updates, share ideas, and make connections. They're a great chance for you to ask questions, discuss local topics, and expand your network.
How do I book onto a Network Event?
These events can be booked directly through your county. To find out more information and to let your county know you're interested in attending, please see your local county information on the dropdown lists below.