3 MINUTE READ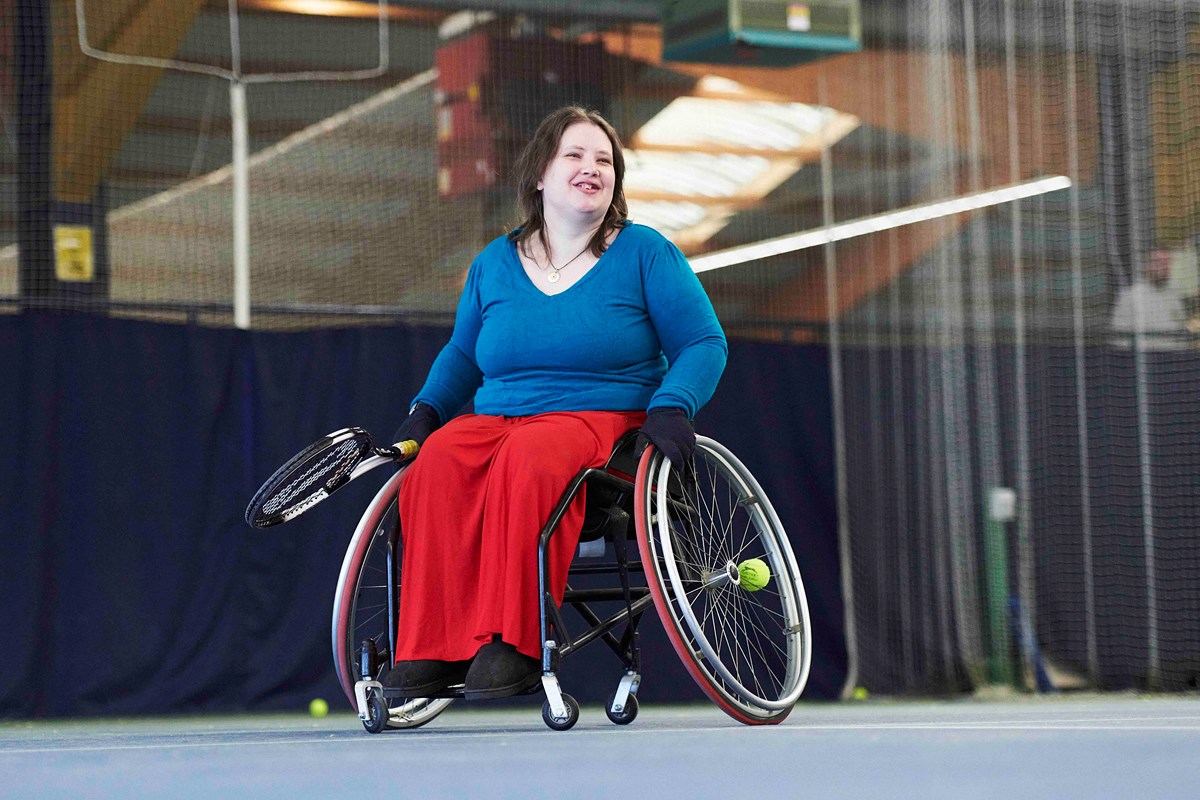 It's one of the fastest growing wheelchair sports in the world, and we reckon it's the most fun, too – welcome to wheelchair tennis!
For those new to the game, it's almost identical to tennis apart from one key rule: wheelchair tennis players are allowed to let the ball bounce twice.
To give players more freedom, only the first bounce needs to be within the lines of the court as well.
Who can compete in Wheelchair tennis?
Wheelchair tennis is open to everyone – you don't need to be a wheelchair user to play it. And both disabled and non-disabled tennis players can play together.
In the professional game players undergo a classification to compete in one of two categories of wheelchair tennis: the Open and Quad divisions. Men and women compete separately in the Open division, while players with higher levels of impairment compete in the mixed Quad division.
Wheelchair tennis is played at the Paralympics as well as all the Grand Slams – and at other international tournaments as part of the ITF Wheelchair Tennis World Tour.
But you don't have to be a pro to start competing – check out our Disability Competitions Calendar to find out how you can get involved whatever your level.
To support wheelchair tennis we work with our national partners, including WheelPower, LimbPower and Cerebral Palsy Sport - visit their websites to find out more about wheelchair sport.
TRY WHEELCHAIR TENNIS
Haven't got your own sports wheelchair? No problem - as part of our Open Court programme, many LTA registered tennis venues have their own stock of tennis wheelchairs that new players can use. Find out more about how you can give it a try at one of our many Wheelchair Tennis Initiative events delivered across the country.
If you're a player or a parent or guardian or carer interested in finding out more, you can find your nearest venue here: