3 MINUTE READ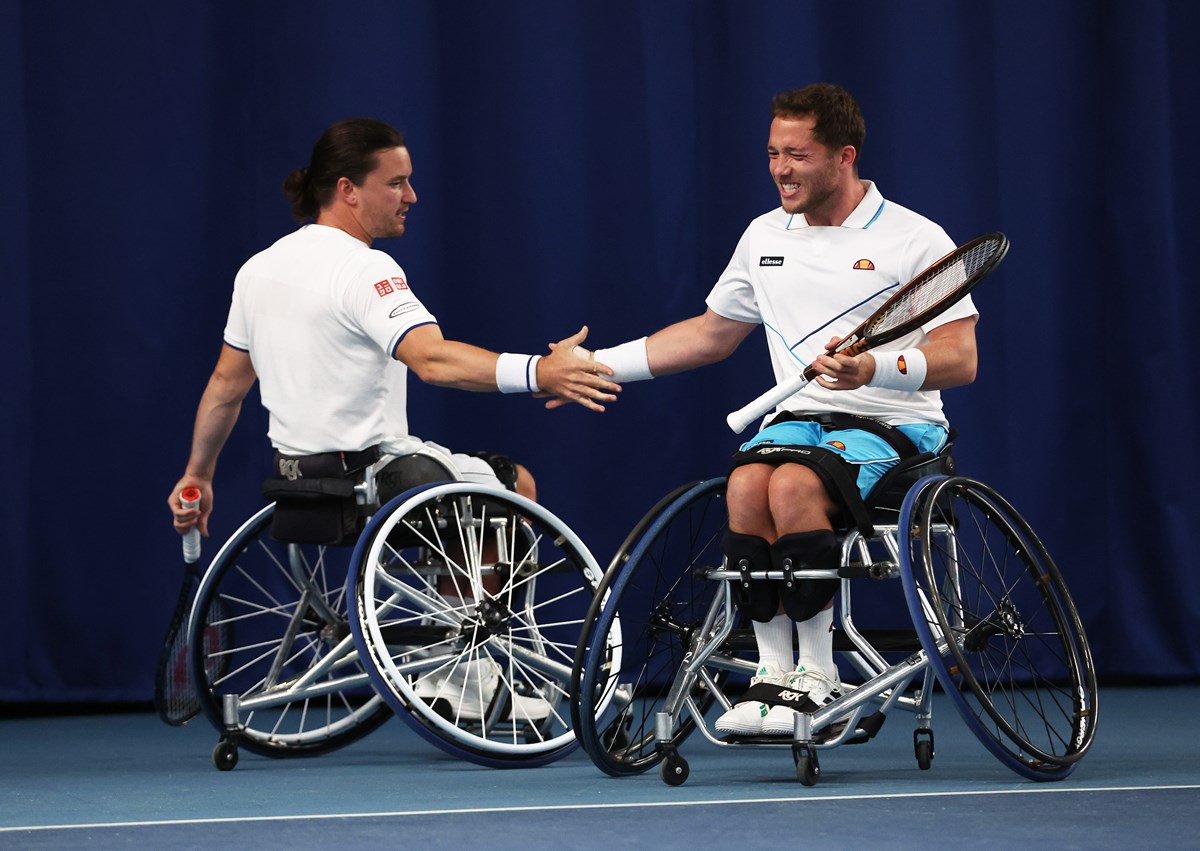 It's the most integrative and professional of all para-based sports, and we reckon it's the most fun too – welcome to wheelchair tennis.
For those new to the game of tennis, there is only one major rule change: wheelchair tennis players are allowed up to two bounces of the ball with only the first bounce needing to be within the lines of the court.
Why wheelchair tennis?
Wheelchair tennis provides fantastic personal and development opportunities for children, young people, and adults, including:
Play socially with friends, family, and an opportunity to meet new people,
Chance represent Great Britain at Grand Slams, ITF Wheelchair Tennis Tour, and Paralympic Games,
Become a qualified tennis coach and,
Be a role model and ambassador to get more people into the sport.
If you aspire to take your tennis to the next level, wheelchair tennis is contested at all the Grand Slams as well as the Paralympics. Excitingly, the sport has its own ITF Wheelchair Tennis Tour, where you could have the opportunity to play at over 150 tournaments worldwide. To compete internationally, you must have an eligible physical impairment where you will be classified into one of two divisions: Open or Quad. Men and women compete separately in the Open division, while players with higher levels of impairment compete in the mixed Quad division.
If you are just starting your wheelchair tennis journey, you don't have to be a pro to start competing – check out our Disability Competitions Calendar to find out more and where we deliver competitions for both juniors and adults.
Note: you don't have to be formally classified to compete in our domestic competitions.
Game on (Performance Pathway)
Want to take your game to the next level? We are here to support your journey to becoming the best player you can be – whether that's nationally, or go on to become the next international tennis star.
Find out more about disability tennis, our different player pathways and programmes, national and international competitions, and how we can support your playing journey.
Read more about our Disability Tennis Performance Pathway
Find nearby wheelchair tennis sessions
Inspired to play? Our interactive map below outlines where in Great Britain you can find your nearest wheelchair tennis session and who to contact to book:
If you, as a coach or venue, deliver wheelchair tennis and would like to promote your session via our above interactive map, please email disabilitytennis@lta.org.uk.