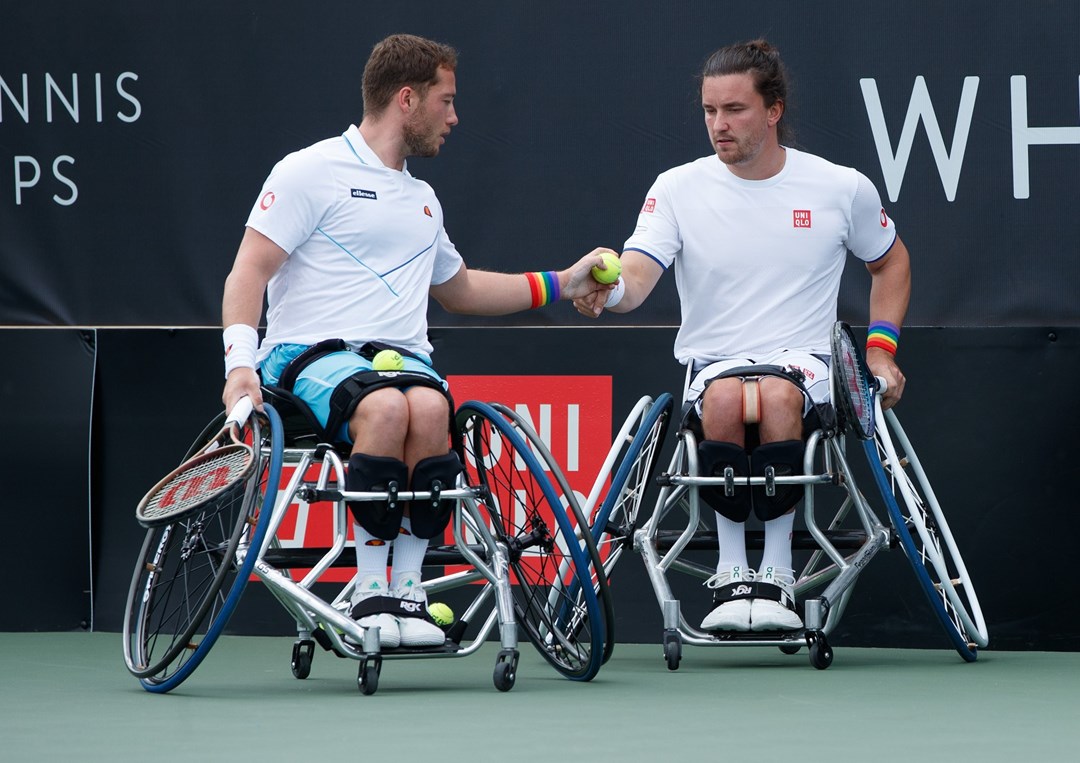 International
Lexus British Open 2023: British trio Hewett, Reid & Shuker progress to doubles finals
• 3 MINUTE READ
Alfie Hewett, Gordon Reid and Lucy Shuker will all contest in doubles finals at this year's Lexus British Open Wheelchair Championships in Nottingham.
18-time Grand Slam doubles champions Hewett and Reid will go in search of their third Lexus British Open title – adding to their trophies in 2015 and 2021 – after coming through both their quarter-final and semi-final in straight sets on Friday.
Hewett and Reid opened the day with a comprehensive 6-2, 6-0 win over Nicolas Charrier and Sergei Lysov, before moving on to defeat Dutch team Maikel Scheffers and Ruben Spaargaren 6-1, 7-6(1) later that afternoon.
"They played great, especially in the second set they pushed us all the way," said Hewett. "We were set point down and had to dig deep and find something at the end there but obviously happy to come through it in the end there in straight sets and not need another match tie-break.
"It would mean a lot (to win the title), we've had a great summer and have really enjoyed the grass court season. Obviously, winning at Queen's and Wimbledon, the crowd and the atmosphere there were amazing but the die hard fans come here to Nottingham to support us so we'd love to get a win in front of them tomorrow definitely.
"Yeah exactly, we've not won this event too many times so it would be nice to get a hat-trick of course and like Gordon said this summer has been incredible for us and also wheelchair tennis. We've had some unforgettable memories and we hope to make some more tomorrow."
In the final they will face familiar opponents in second seeds Gustavo Fernandez and Martin de la Puente.
The two teams last faced each other in the Wimbledon semi-final, where the Brits came through 7-5, 6-3. If they beat the Argentinian, Spanish duo again at the Lexus Nottingham Tennis Centre, they will have completed the cinch Championships, Wimbledon and Lexus British Open treble.
Fernandez and De la Puente have dropped just two games so far at the Lexus British Open, having cruised to a 6-0, 6-0 victory over British duo Ben Bartram and Dermot Bailey.
Hewett is also set to return in singles action tomorrow as he takes on third seed De la Puente for a place in Sunday's final.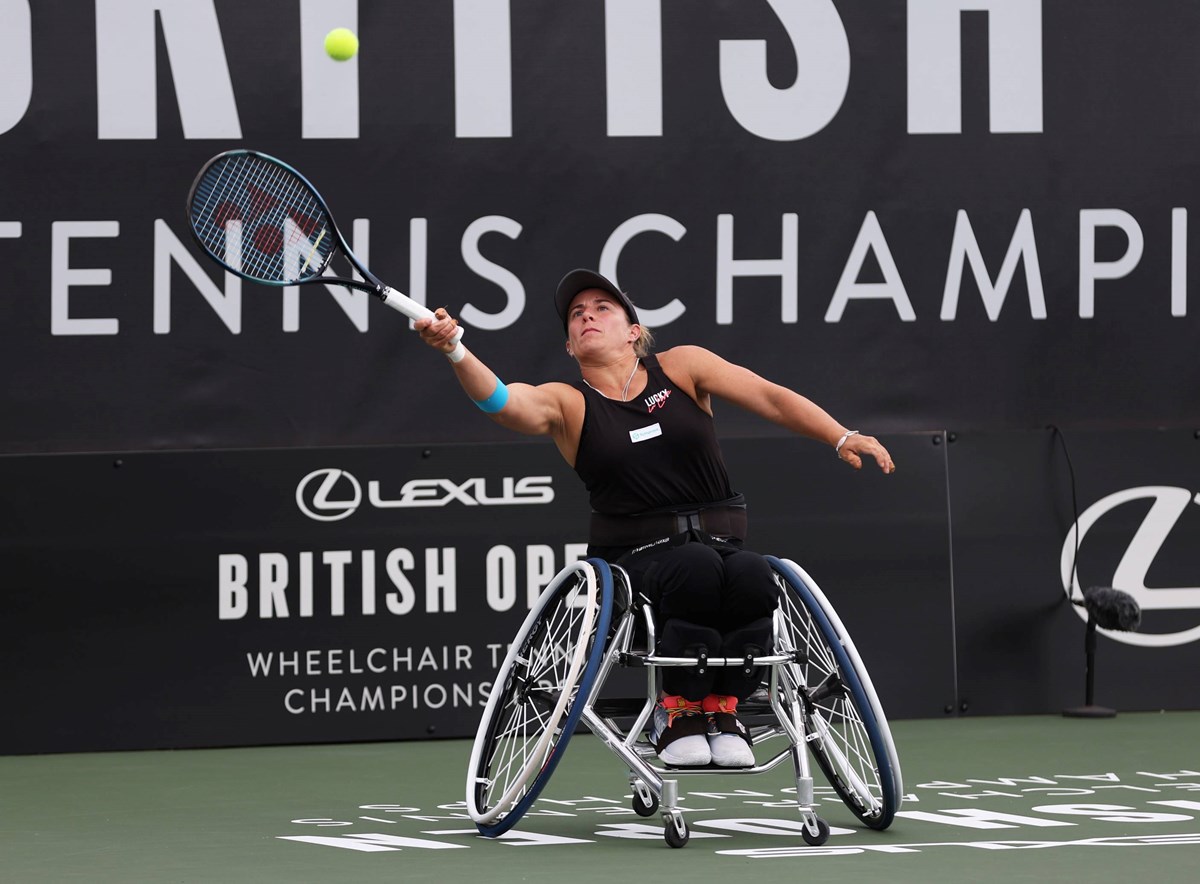 The women's doubles final will also see a battle of the top seeds as British No.1 Shuker and American Dana Matthewson take on Dutch team Diede de Groot and Jiske Griffioen.
Shuker and Matthewson will be going for their second title in two weeks after winning the ITF 1 Belgian Open. The Brit will also go in search of her first career title at the Lexus British Open.
Both teams eased through to the final without dropping a game and are set for an exciting final at the Lexus Nottingham Tennis Centre on Saturday.
However, unfortunately Andy Lapthorne exited in the semi-finals of both the singles and doubles.
The reigning champion was defeated by world No.1 Niels Vink 6-1, 6-1, before he and South African Donald Ramphadi lost 6-4, 7-5 against Canadian Robert Shaw and Australian Heath Davidson.