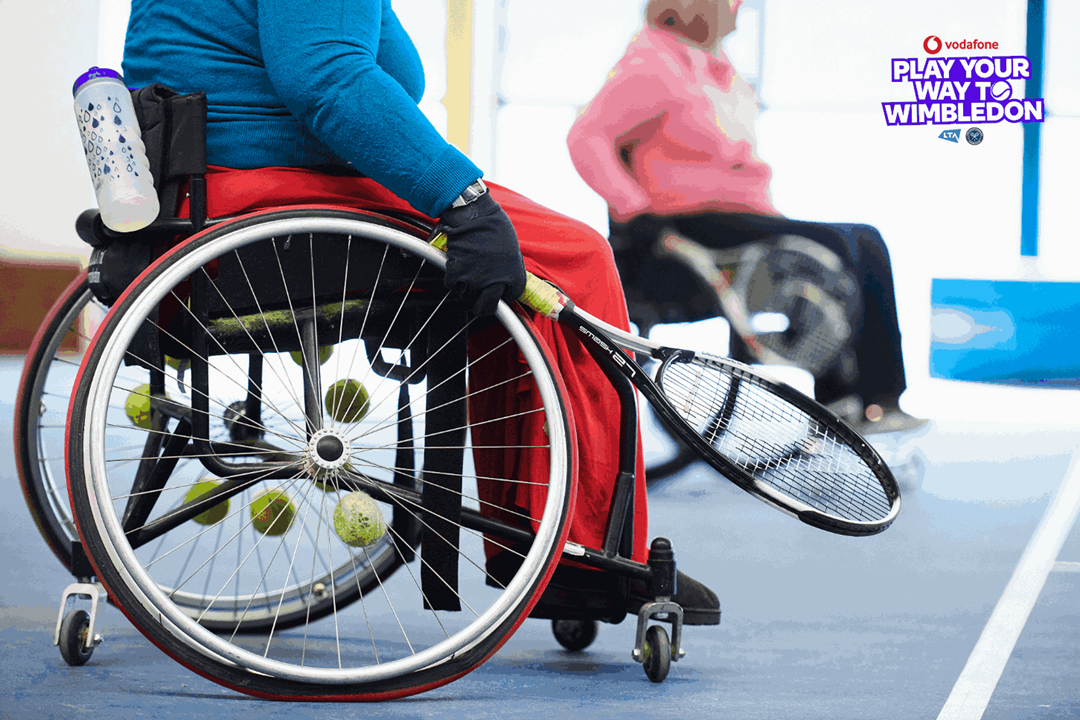 LTA
Play Your Way to Wimbledon, powered by Vodafone, expands to include adult and disability categories for 2023
• 5 MINUTE READ
The LTA and The All England Lawn Tennis Club are delighted to announce that Play Your Way to Wimbledon, powered by Vodafone, will return in 2023; with this year's national competition expanding to include a number of disability categories and additional events for adult players.
Play Your Way to Wimbledon is the UK's largest individual mass participation tennis competition which provides players with the opportunity to compete on the world-famous grass courts at Wimbledon. 2023 sees the competition open-up to more players, with nine regional disability events split between Visual Impairment, Learning Disability and Wheelchair tennis categories acting as qualifying tournaments.
Meanwhile junior players will once again compete through 14&U singles and 18&U doubles competitions across England, Scotland and Wales. Starting at their local venue, the winners will progress to County or Area Finals, and then the winners and runners-up of these events will advance to the National Finals held at the All England Club in August.
The expanded competition also marks the introduction of an adult pathway, where doubles players will have the opportunity to compete at their local venue, with winners moving forward to Area and National Finals. To ensure the participation focus of the competitions, all players participating in the junior and adult singles and doubles pathways will have an ITF World Tennis Number between 20.0 and 40.9.
Play Your Way to Wimbledon aims to inspire players to compete and help continue to grow grassroots tennis in the UK. In 2022, the competition saw more than 10,000 playing opportunities across 700 venues.
With entries now open, thousands of players are set to take part in the initial stages delivered by venues from 1 March – 4 June. There are also two priority periods where venues are encouraged to host events across the weekends of 22 - 23 April and 20 - 21 May. Area and County Finals will take place across the months of June and July with the winners of this stage progressing to the National Finals, taking place on Wimbledon's Aorangi Courts in August. The National Finals provide a once in a lifetime opportunity for players to immerse themselves in the Wimbledon experience, from utilising courts and facilities usually reserved for players competing in The Championships, to personalised tours of the historic Grounds and Museum.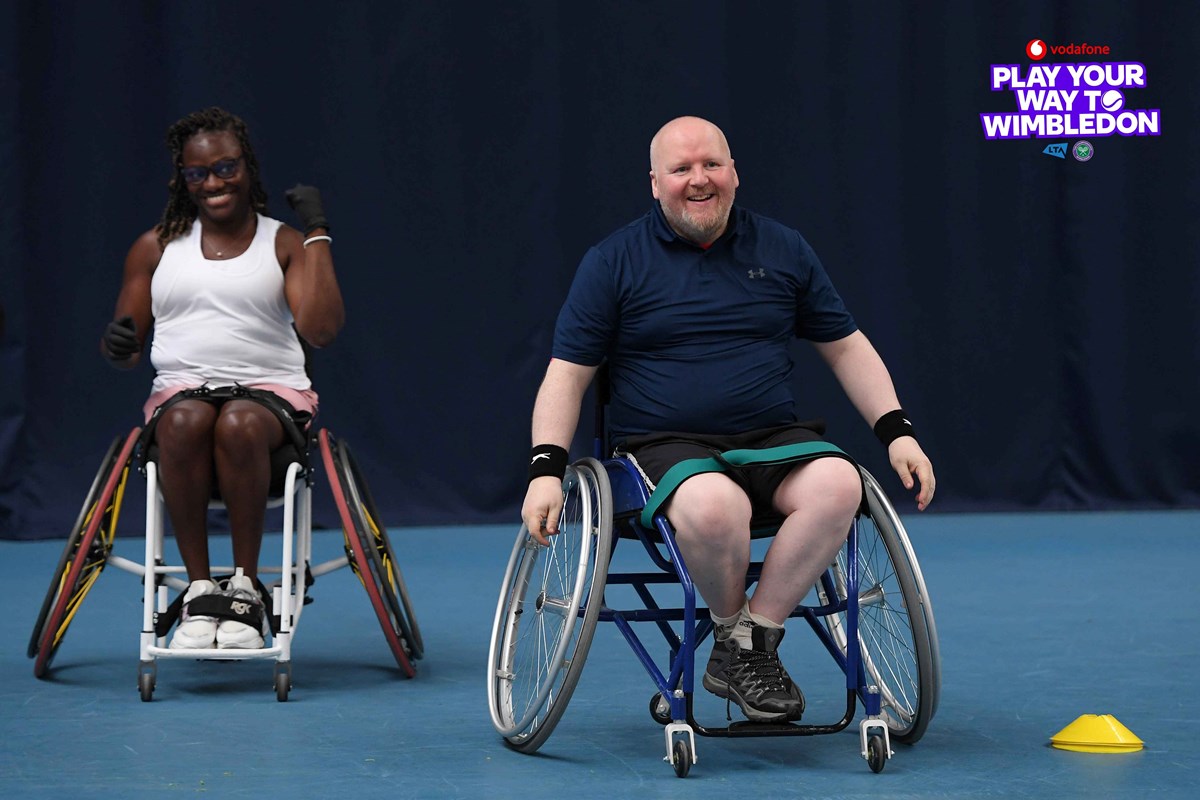 Men's wheelchair tennis world No.1 and Vodafone ambassador, Alfie Hewett said: "It's terrific to see the competition opening up to even more people in 2023 and including disability categories. For any tennis player out there, no matter what your background or age, everyone dreams of playing at Wimbledon, so it's brilliant that we can help to make that a reality."
22-time Grand Slam champion and Vodafone ambassador, Gordon Reid said: "Throughout my career, I have experienced many wonderful moments playing at Wimbledon. Inclusivity in tennis is something I'm incredibly passionate about, so it's fantastic to see this year's competition raising awareness of disability tennis and giving more people the opportunity to play on the world-famous courts."
Olly Scadgell, LTA Director of Participation said: "The ambition of Play Your Way to Wimbledon is to provide all players, regardless of age, gender, background, ability or disability with the chance to take part in fun, local competition and win their way through to the Finals at Wimbledon. Competition plays a key role in helping to retain people in the sport and with record numbers of people playing tennis we want to do all we can to provide accessible and inspirational opportunities for players to develop their enjoyment of the sport and keep them playing for years to come."
Vodafone's Chief Commercial Officer, Max Taylor said: "The expansion of Vodafone Play Your Way to Wimbledon reflects our ambition to make tennis more accessible to more people. We'll be working with our partners and Grand Slam winning ambassadors to encourage more participation across categories than ever before and we can't wait to see the results."
The All England Club's Head of Professional Tennis and Tournament Director Jamie Baker said: "The expansion of this year's competition marks a pivotal step in growing the pathways for emerging tennis players to play on grass – no matter their age or ability. Alongside the LTA and Vodafone, Wimbledon is proud to develop this competition further, ensuring it remains inclusive and accessible to all players across the UK. We look forward to welcoming participants to our AELTC venues for the National Finals later this Summer."
Find out more about Play Your Way to Wimbledon and how to sign up