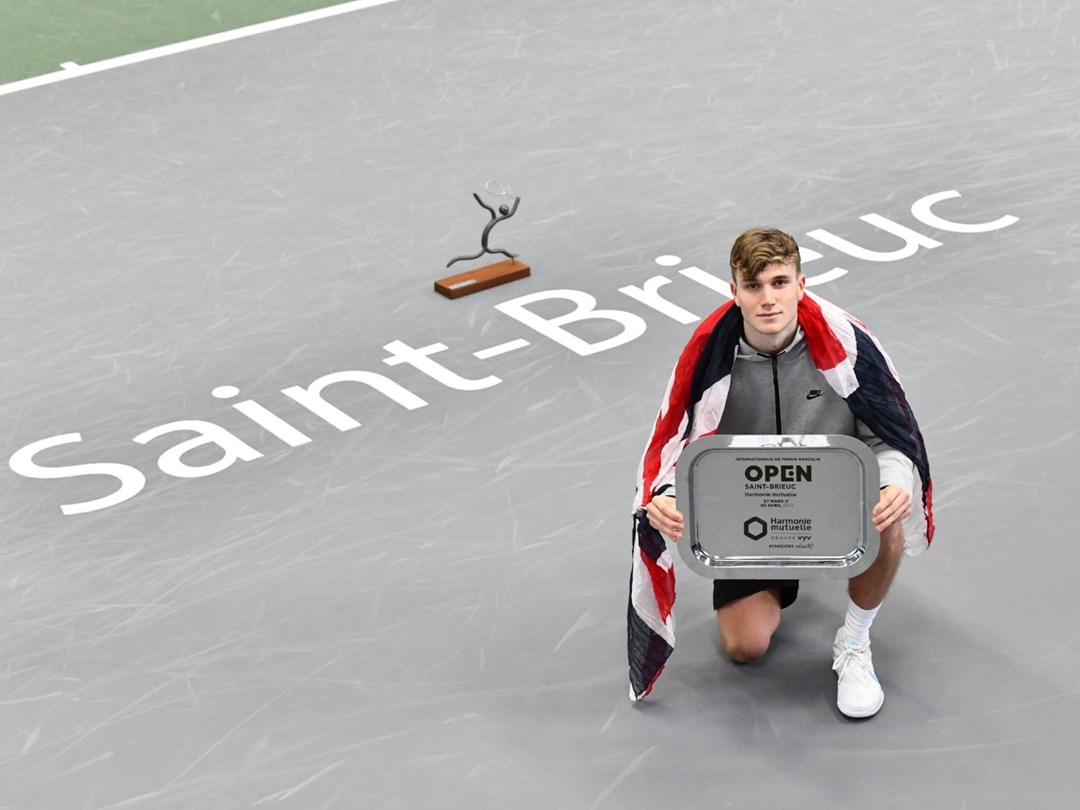 Players News
Nine and counting – the record-breaking Brits on the ATP Challenger Tour
• 3 MINUTE READ
The Brits have been making waves on the ATP Challenger Tour this season and with Jan Choinski's victory at the Campinas Challenger on Monday, they've now won nine singles titles – the biggest haul for Great Britain to date.
Not only that, but the six different champions in 2022 is the most British winners in a season as well.
Great Britain ATP Challenger singles champions
Jack Draper – Forli Challenger II
Jack Draper – Forli Challenger IV
Jack Draper – Forli Challenger V
Jack Draper – Saint-Brieuc Challenger
Paul Jubb – Santa Cruz de la Sierra Challenger
Jay Clarke – Morelos Challenger
Dan Evans – Roethsay Open Nottingham
Stuart Parker – Nonthaburi Challenger
Jan Choinski – Campinas Challenger
Rising star Jack Draper opened his 2022 season with an unbelievable run at the Forli Challenger series – winning three titles before the end of February. By April, he also picked up a title in Saint Brieuc with a 6-2, 5-7, 6-4 win over Zizou Bergs in the final to become the first player in history to win four Challenger singles titles in the first quarter of a season. Since then, Draper – who is supported by the LTA Pro-Scholarship Programme – has gone on to break into the world's top 50 after reaching the semi-finals at the Rothesay International Eastbourne and his first ATP Masters quarter-final in Canada.
Draper was followed by another British star on the Pro-Scholarship Programme – Paul Jubb – who clinched the Santa Cruz Challenger with a 6-3, 7-6(5) win over Juan Pablo Varillas. His victory in South America marked his first Challenger crown and he's since gone on to pick up several strong results on the tour this year.
It was celebrations for Jay Clarke earlier in the season as well, who lifted his first title since 2019 at the Morelos Challenger. Clarke sealed his win on the hard courts in Mexico in emphatic style, holding his nerve to edge a final set tie-break against Adrian Menendez-Maceiras.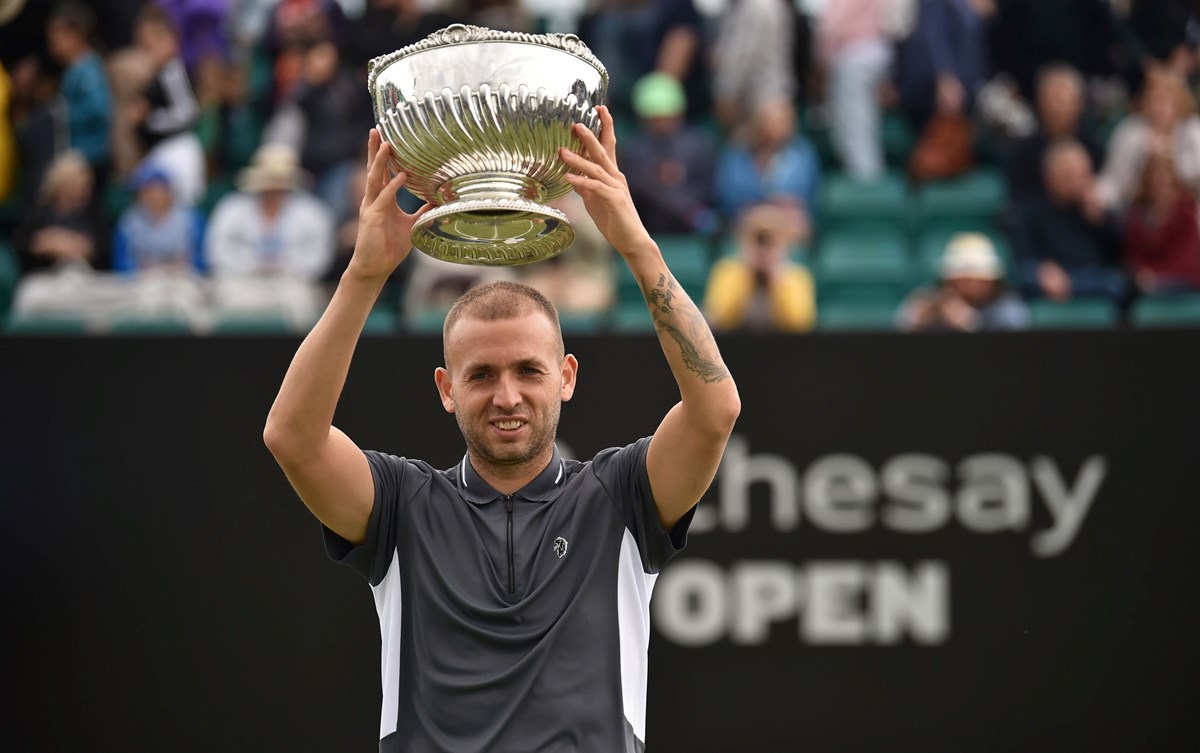 Dan Evans made history of his own on home soil this summer at one of his favourite tournaments – the Rothesay Open Nottingham. Evans became the first player since 1999 to have won three ATP Challenger titles on grass – having lifted two trophies in Nottingham (2022 and 2019) and one in Surbiton (2019). The British No.2 is now the joint record holder for men's singles Nottingham titles, alongside fellow Brit Greg Rusedski, Ivo Karlovic, Richard Gasquet, Dudi Sela, Jonas Bjorkman and Stan Smith.
In September, Stuart Parker went on a fantastic run at the Nonthaburi Challenger, coming through qualifying to eventually win his first title at Challenger level. The Brit completed his seven consecutive wins with a final triumph over Frances Arthur Cazeaux.
Most recently, Jan Choinski also raised his maiden Challenger title after a disrupted final at the Campinas Challenger. In only the second Challenger final of his career, Choinski had to play second seed Juan Pablo Varillas across two days at two different venues. Rain delays meant the pair had to finish the match in Sao Paolo on an indoor court, with Choinski emerging the victor 6-4, 6-4.
Don't forget the doubles champions…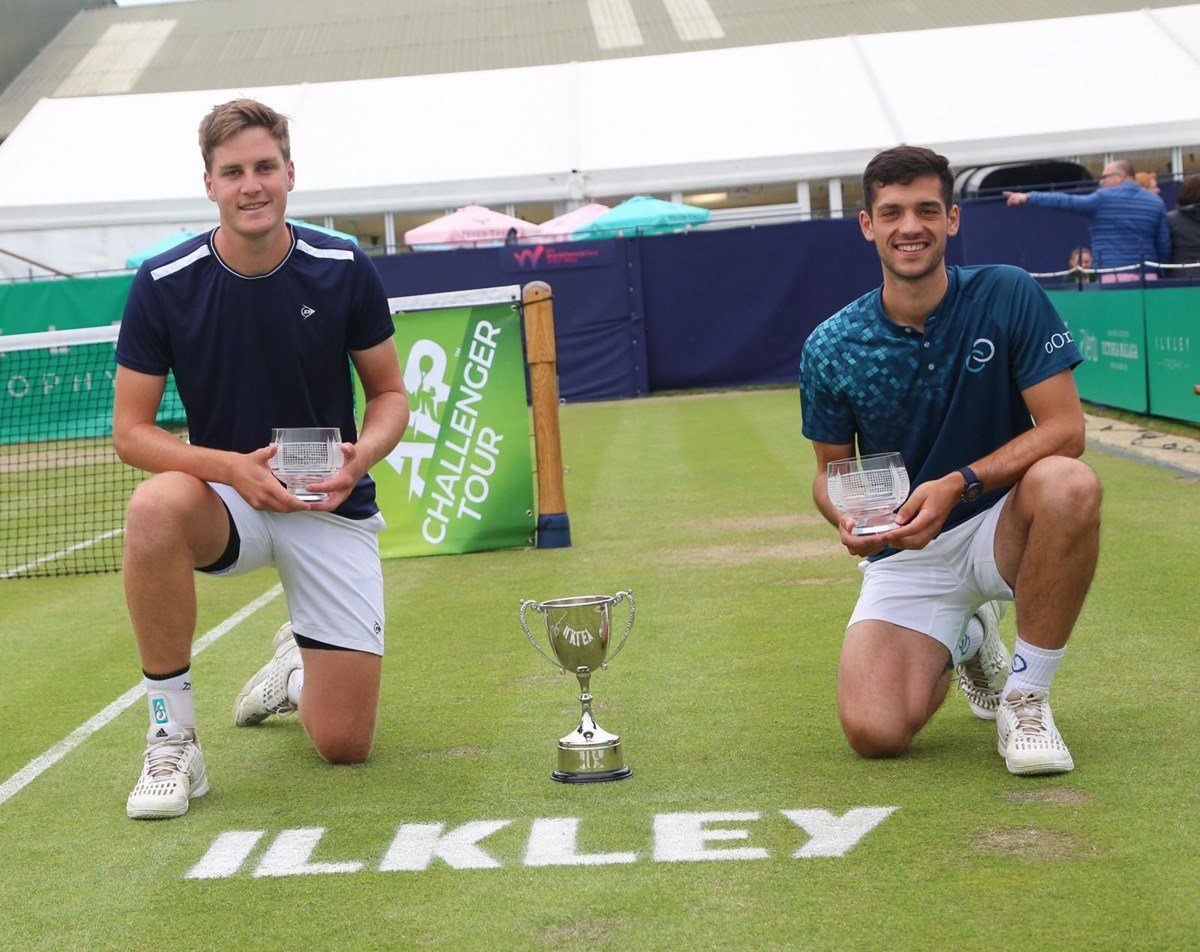 In addition to the singles champions this year, the British doubles players have also made a name for themselves on the Challenger Tour this season.
Henry Patten and Julian Cash have won four Challenger titles in a breakthrough year for the British team. The pair started off with two trophies on the grass courts of Surbiton and Ilkely in an electric start to the summer season. Since then they've also claimed victory at the Championnats Banque Nationale de Granby and Tennis Ohio Championships during the hard court swing.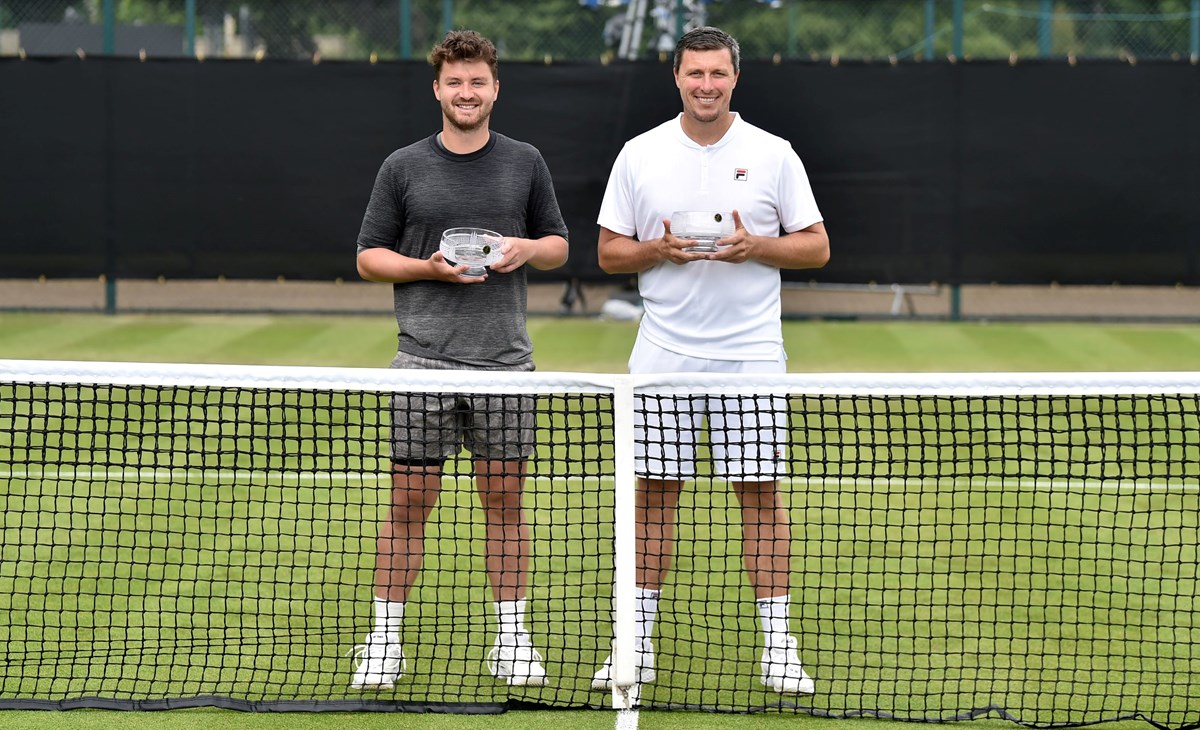 Patten and Cash's only loss on grass in Challenger events this year came at the hands of Jonny O'Mara and Ken Skupski, who emerged as champions from the Rothesay Open Nottingham. O'Mara and Skupski beat the in-form British pair 3-6, 6-2, 16-14 to seal the Liverpudlian's fourth title in Nottingham.
Billy Harris rounds off the list of British Challenger champions so far this year. Harris teamed up with Canadian Kelsey Stevenson to win the Winnipeg National Bank Challenger at the end of July earlier this year.