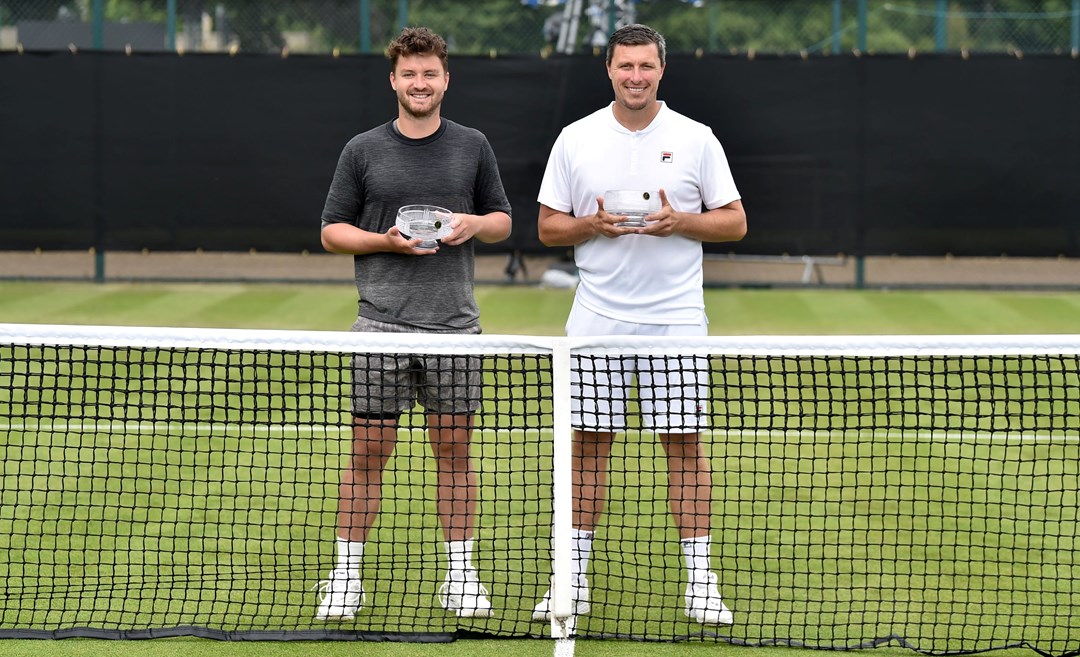 International
Rothesay Open Nottingham 2022: O'Mara and Skupksi seal the title in all-British men's doubles final
• 3 MINUTE READ
Jonny O'Mara and Ken Skupski are the new Rothesay Open Nottingham men's doubles champions – defeating fellow Brits Julian Cash and Henry Patten 3-6, 6-2, 16-14 in an hour and 18 minutes.
In front of a packed-out Court 1, Skupski lifted his fourth title at the ATP Challenger in Nottingham, while O'Mara claimed his maiden trophy at the Nottingham Tennis Centre.
"I thought we'd won it, then I thought we'd lost it twice, but we just stuck around," said Skupski reflecting on the match. "There was a bit of rain at the end which made the court a bit slick on a couple of points and Jonny played some really important shots at the end."
In his post-match interview on court O'Mara took a moment to champion his partner and their achievement together at the Rothesay Open Nottingham.
"Ken said to me at the start of the grass that this could be his last run, my last few tournaments, but I said if we win some matches I'm dragging you around the tour," he said.
"It's unreal playing with you, I love it every single week, so let's try and keep it going for as long as we can.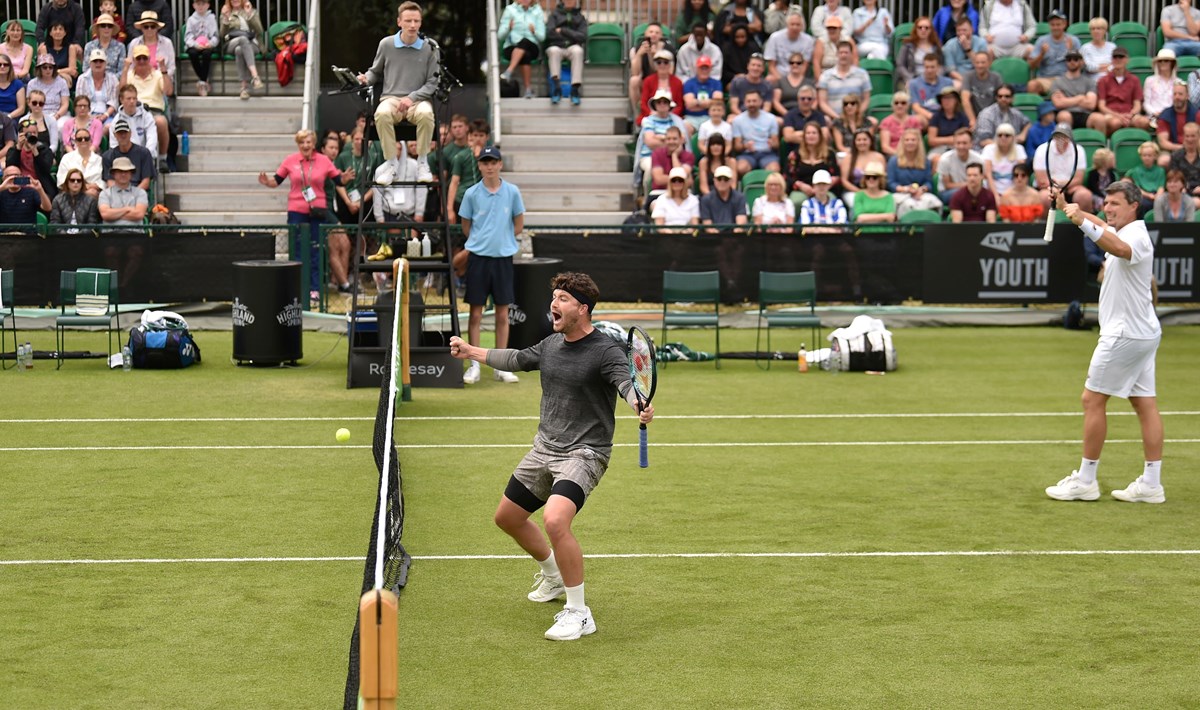 "I want to congratulate these boys (Cash and Patten) – they've been on a fantastic run of 19 matches unbeaten, fortunately for us it wasn't 20 – but it's a hell of a game you guys are playing so keep it going and hopefully we have more Brits around."
There has been much discussion that this could be Skupski's final season on the ATP doubles tour, but the 39-year-old left the door open for a potential return in 2023.
"Jonny and I joke a lot that we're not very good tennis players but that we battle hard and give ourselves the best chance by competing and we did that today.
"This tournament is pretty special to me, this court in particular – I do pretty well on it. It's like Rafa at Roland Garros, but I've just got another 10 to go so got to keep going!
"Maybe we'll see you again next year…"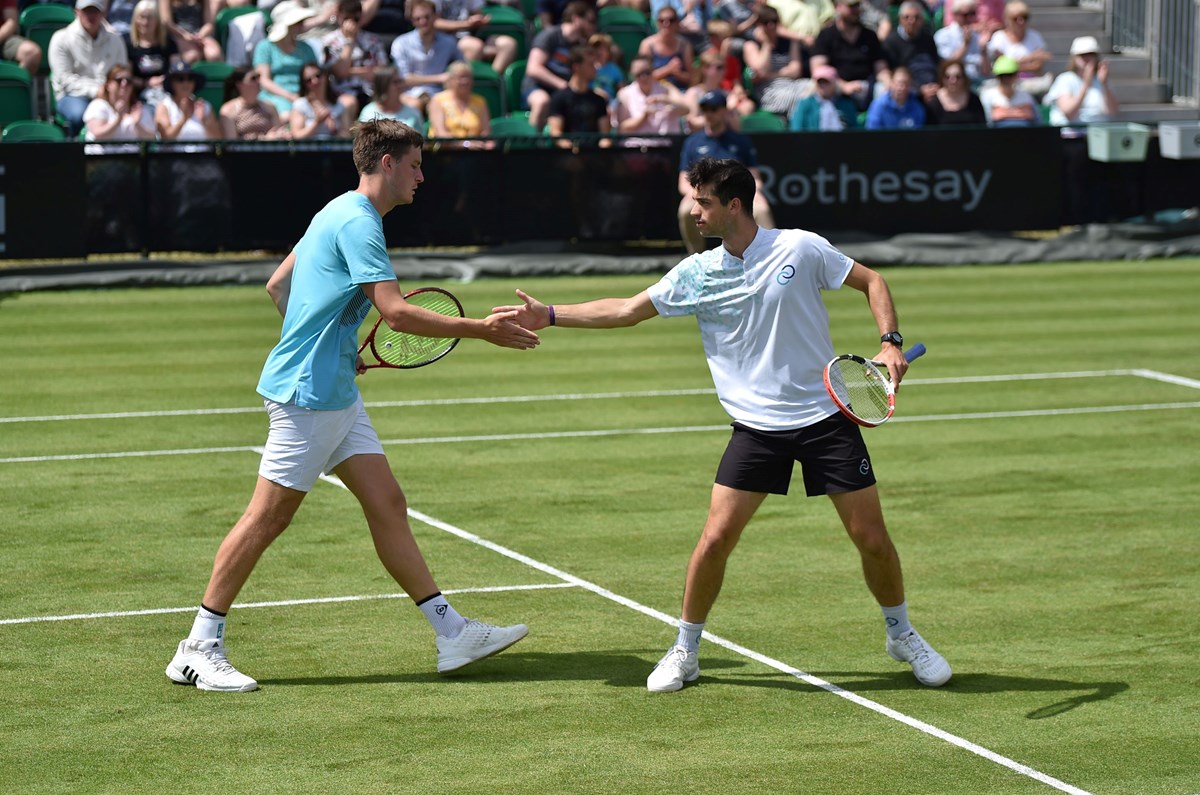 Cash and Patten started the brighter of the teams. Having saved three break points thanks to some excellent net play from O'Mara, the third seed came undone as Skupski fired long on the deuce deciding point.
After losing the opening set and just missing out on their first break point opportunity of the second – with O'Mara placing his backhand just wide of the tramlines – the Brit didn't make the same mistake twice, slapping Cash's serve for a straight winner. Cash and Patten had two deuce deciding points to try and break back but couldn't find the killer blow as they went to a championship deciding match tie-break.
Tennis matches are often decided by small margins and in the end, a marathon tie-break was sealed with a mini-break on the final point of the match, with O'Mara charging forward to clip the ball outside the outstretched Patten.