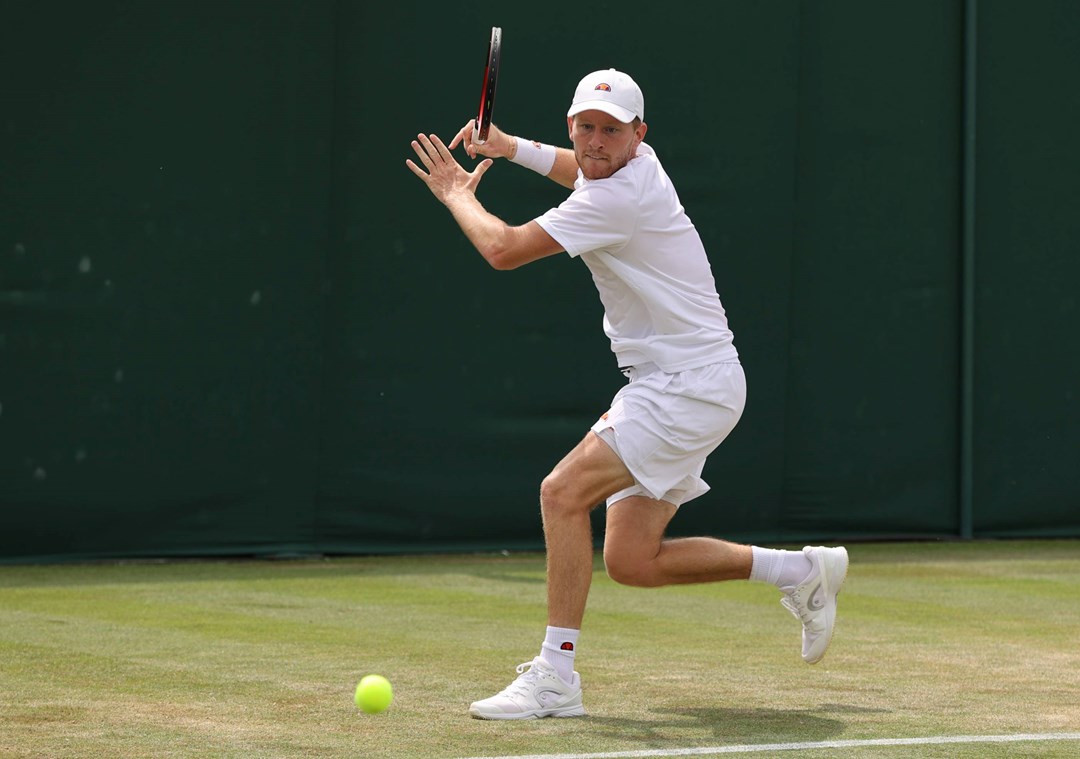 Players News
Luke Johnson & Lucy Shuker bag doubles titles as Jack Draper finishes runner-up in France
• 3 MINUTE READ
Catch up on the latest from the British tennis players, from success on the ATP Challenger Tour to an ITF 1 title on the UNIQLO Wheelchair Tennis Tour.
Johnson seals fourth Challenger title
Luke Johnson's stellar 2023 season continued over the weekend as the 29-year-old lifted his fourth ATP Challenger title in Charleston alongside Skander Mansouri.
Fresh off the back of winning the Istanbul Challenger together at the start of September – Johnson and Mansouri came through two match tie-breaks to reach the semi-finals, where they defeated Christian Harrison and Mikelis Libietis 6-3, 6-4.
Moving on to their second ATP Challenger final in less than a month, the British, Tunisian team wrapped up the title against Nicholas Bybel and Oliver Crawford 6-4, 6-4.
Due to the current ATP schedule, rankings won't be updated until Thursday, but Johsnon continues to close in on the doubles top 100 – currently ranked at world No.126 with these latest points still to be added.
Ryan Peniston was also in action in the singles draw in Charleston, where he made his third consecutive Challenger semi-final. Despite going a set up against eventual champion Abdullah Shelbayh in the final four, Peniston eventually lost 4-6, 6-4, 6-3.
Draper & Patten make Challenger finals in Orleans
Making a return to the ATP Challenger Tour last week off the back of helping the Lexus GB Davis Cup team reach the Final 8 – Jack Draper looked back to his best as he reached the final at the Co'met Orleans Open.
Draper reached the final without dropping a set – claiming wins over Radu Albot, Tristan Lamasine, Gijs Brouwer and Luca Van Assche.
However, in the final he came up against Czech star Tomas Machac, who eventually took the title 6-4, 4-6, 6-3.
In the current live rankings, Draper is back up into the top 100 at world No.92.
Staying in Orleans, it was a great week for Britain's Arthur Fery and Henry Patten. Fery made it through to his first Challenger singles quarter-final, while Patten finished as runner-up in the doubles with John-Patrick Smith – losing to Constantin Frantzen and Hendrik Jebens 7-6(5), 7-6(12) in the final.
Hurrion victorious in Forbach
Miles Hurrion won his third career ITF doubles title and second of the season at the M15 Forbach last week.
Teaming up with Finn Reyolds, the third seeds knocked out the top seeds Arthur Bouquier and Niklas Schell in the semi-finals 6-4, 7-5, before narrowly edging past Louroi Martinez and Adam Moundir 6-4, 3-6, 10-7 to win the title.
Fellow Brit Hamish Stewart also finished runner-up in the singles to eighth seed Daniil Glinka 6-4, 6-4.
There were also runner-up finishes for Felix Gill and Stuart Parker. Gill reached the final at the M25 Sabadell, eventually losing out to Vilius Gaubas 6-4, 6-4.
Meanwhile, Parker was a finalist at the M15 Sharm El Sheikh, where he eventually lost out to Mohamed Safwat 6-2, 3-6, 6-3.
Shuker crowned doubles champion in Sardinia
18 years after winning her first Sardinia Open women's doubles title with former British No.1 Janet McMorran, Lucy Shuker earned her third title in Alghero and her third ITF 1 Series doubles title of 2023 after partnering Dutchwoman Aniek van Koot to victory.
A semi-finalist in the women's singles before bowing to you Colombian second seed Angelica Bernal, Shuker justified top seeding in the doubles as the current British No.1 and Van Koot claimed their fifth career title together after three straight set wins, culminating in a 6-3, 6-2 victory over French second seeds Pauline Deroulede and Emmanuelle Morch.
Britain's Gordon Reid reached the semi-finals in both the men's singles and doubles draws, while Ben Bartram exited in the quarter-finals of the singles.