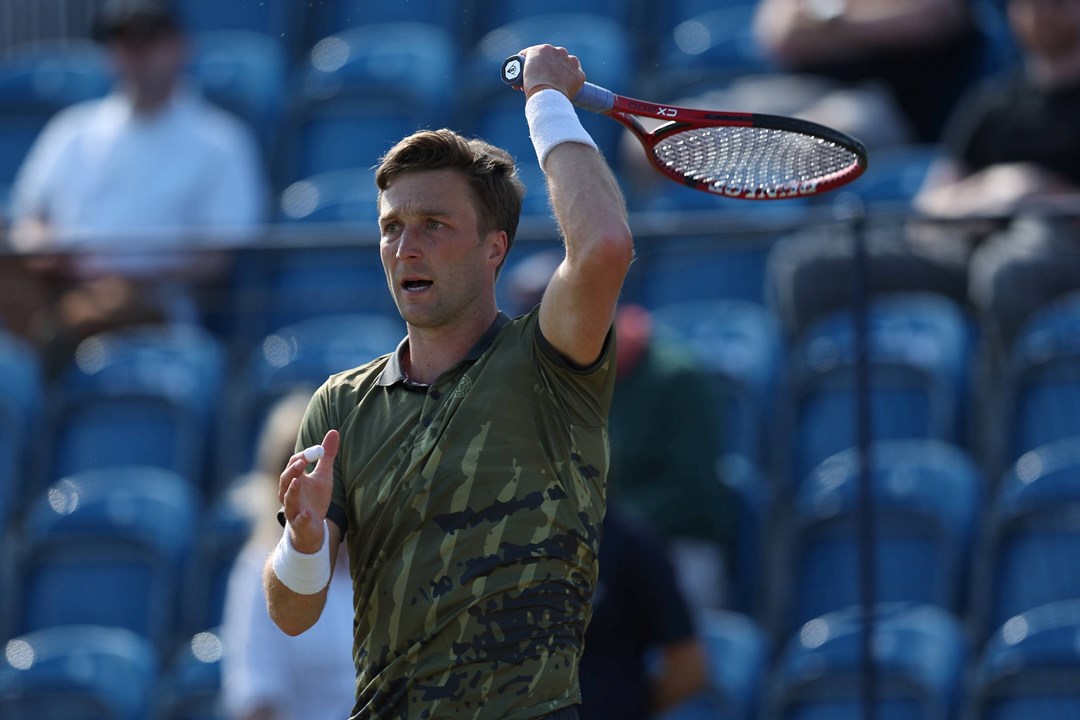 International
Lexus Surbiton Trophy 2023: Liam Broady & Jonny O'Mara clinch doubles crown
• 2 MINUTE READ
British doubles pair Liam Broady and Jonny O'Mara have won their first title together at the Lexus Surbiton Trophy.
Broady and O'Mara defeated Alexei Popyrin and Aleksandar Vukic 6-4, 5-7, 10-8 in the final.
They become the third British team to lift the trophy in the last four editions of the ATP Challenger at Surbiton Racket & Fitness Club – joining Henry Patten and Julian Cash in 2022 and O'Mara with Luke Bambridge in 2018.
"It feels really good to win the title here," Broady said after their hard fought victory in the final. "Jonny's won here before obviously and he plays really good doubles, especially on the grass, so he was the perfect partner for me.
"Being a singles player I need someone out there taking the lead and telling me how to play doubles, which he does as well as anyone – he's very experienced.
"It's my first ever Challenger doubles title, not just in Surbiton, so I'm really happy with it.
"I'd like to play a bit of extra doubles this year and I'm planning to play with Jonny throughout the grass court season – we're playing in Nottingham and then we'll have to see after that."
Britain's Alicia Barnett and Olivia Nicholls finished runners-up in the women's doubles to Sophie Chang and Yanina Wickmayer – losing the final 6-4, 6-1.