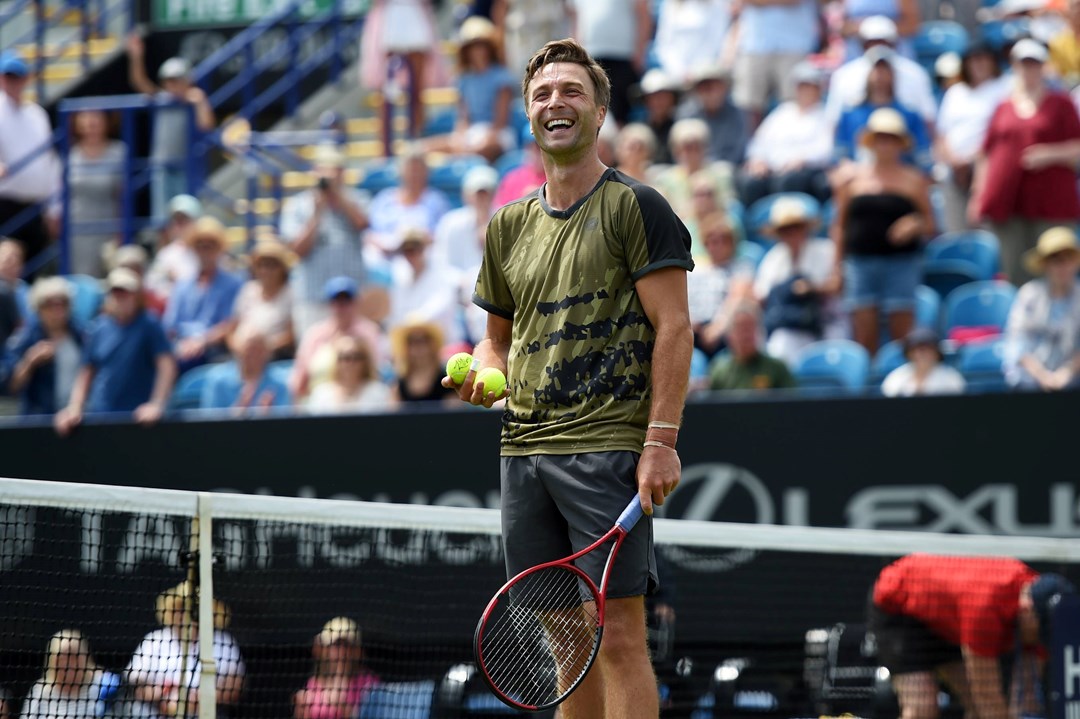 International
Rothesay International Eastbourne 2023: Liam Broady reflects on first round win, doubles success & Andy Murray's 2013 Wimbledon title
• 4 MINUTE READ
It was a winning start for the Liam Broady at the Rothesay International Eastbourne as he looks to fight his way through the men's singles draw at Devonshire Park this year.
The 29-year-old took out fellow Brit Jan Choinski 6-3, 6-4 to reach the second round of an ATP event for the second time this season.
Battling through the windy conditions on the South Coast, Broady fought hard to get the job done against his countryman, setting up a clash with Sweden's Mikael Ymer in round two.
"It was really blustery today," said the British No.5. "I think myself and Jan really struggled with that, but I think it played into my hands being on grass. Although he has a big serve, I think his best surface is clay and he's pretty good on the hard as well. For today I'm just glad to have got through it.
"I played Mikael in Vancouver last year and he took me down in three sets. He's a really solid baseliner and an amazing athlete who never gives up on the point."
Broady will have to play twice tomorrow after he and Jonny O'Mara continued their strong form on the grass with a win against Julian Cash and Luke Johnson on Monday. Broady and O'Mara came together at the start of the grass court season but have already won their first title together at the Lexus Surbiton Trophy and made the final of the Rothesay Open Nottingham.
The Stockport-native says that playing the doubles with O'Mara – particularly this week – has helped him adapt to the on court conditions and has improved his game.
"I think the main thing to take away from yesterday was how bad I was in the wind, because it meant I could recalibrate my expectations for the standard of tennis I could play," he said.
"I actually thought Jonny played fantastic. After the match, he said 'I always seem to play well in the wind because everybody thinks you'll play rubbish so there's no expectation'. I thought, ok I'm going to try that now.
"Jonny is one of those annoyingly talented guys – he's an incredible golfer and obviously a very talented tennis player – but going into Surbiton I knew he's been doing the coaching with Andy (Murray) and he was hardly hitting. I was thinking jeez, what have I gotten myself into. Then we won Surbiton and he's been absolutely brilliant. The more matches we've played the more comfortable and confident he gets.
"I've always got on with him really well and he's a really positive, bubbly guy on court as well. He's a bit of a showman as well which I think is a fantastic thing for a tennis player because in the bigger matches he really comes to the fore."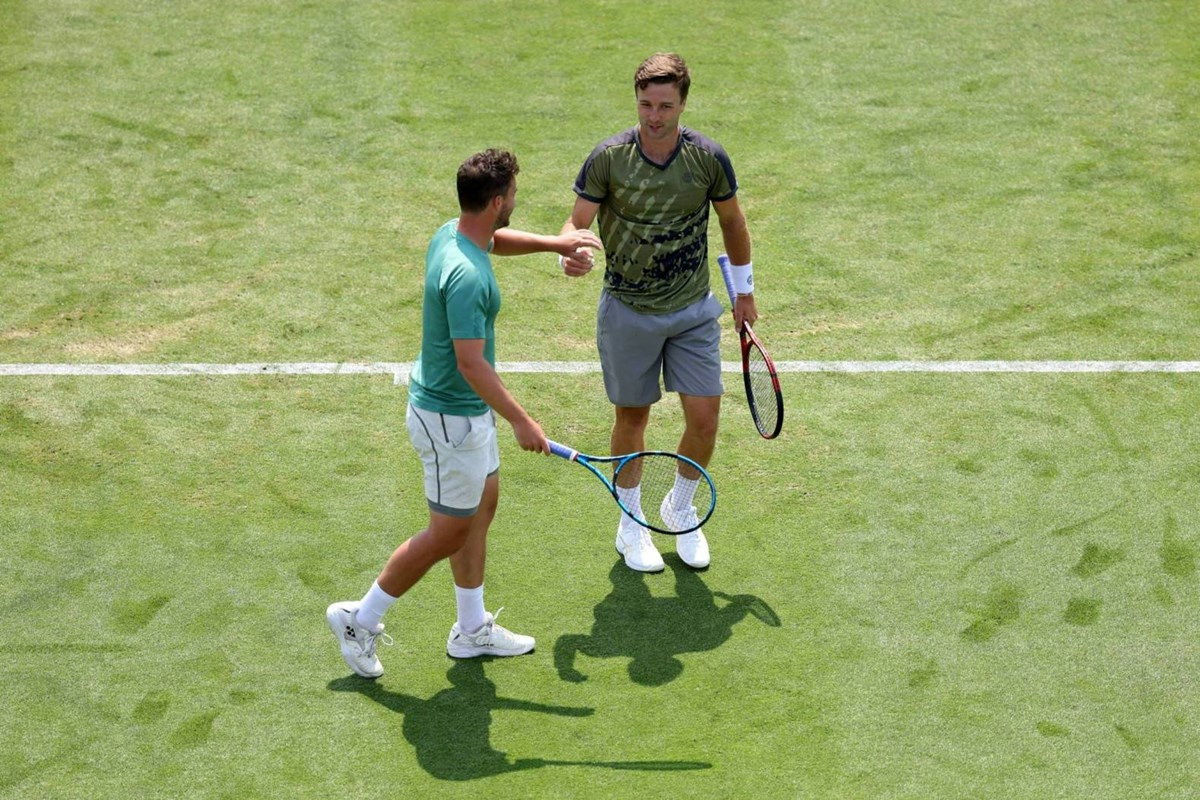 O'Mara, who has enjoyed a great doubles career to date – winning 28 titles and reaching a career-highworld No.44 – but has recently turned his attention to coaching. He's recently joined Andy Murray's backroom team and has been part of the set up that has seen Murray win two titles already on grass.
"From what I'm hearing he's doing a great job with Andy," Broady commented. "I think that's why he's trying to bring him on board. I'm interested to see how that goes because I'm going to try and persuade him to play some more doubles as well. Coaching Andy Murray or playing doubles with Liam Broady, it's a tough decision isn't it?"
Just a week away from Wimbledon now, where Broady reached the third round for the first time last year – defeating Argentina's Diego Schwartzman along the way – the British star reflected on a special anniversary being celebrated at SW19 this year.
It's been 10 years since Murray lifted the men's singles title for the first time – beating Novak Djokovic in the final to end the 77-year wait for a British men's champion. To this day, that was the last time Djokovic lost on Centre Court and Broady recalls how he witnessed one of the biggest moments in British tennis history.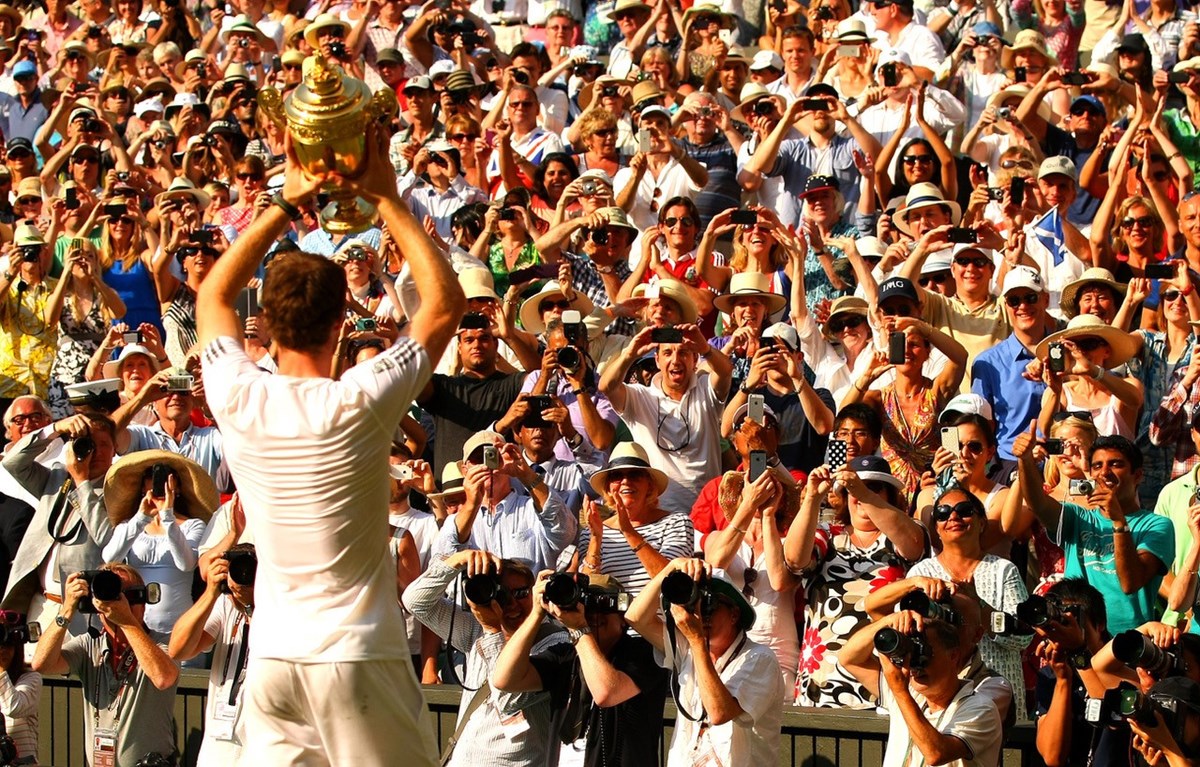 "I remember watching it and being so nervous and I didn't really know Andy at the time," he laughed. "I've never been so nervous watching a match of two people I'd never met. It was magical. He's so human on court, you can feel the emotions he was going through on court.
"It was almost surreal when he got over the line. Now, looking back, to realise it was against Novak, who has won Wimbledon seven times. To look back at all of that and realise how he won it twice and beat Novak in the final of the US Open is a ridiculous career."
Broady returns to action against Ymer on Wednesday and will also face cinch Championships winners and top seeds Ivan Dodig and Austin Krajicek in the men's doubles.
Follow the Rothesay International Eastbourne
For all the live scores, results, draws and order of plays from this year's Rothesay International Eastboure - head to our Score Centre.