Visibility - Pioneers impacting participation
3 MINUTE READ
Welcome to 'She Rallies' – a public photo exhibition in partnership with the LTA and Getty Images – celebrating increased visibility of women's tennis through an inclusive lens.
Activist - Naomi Osaka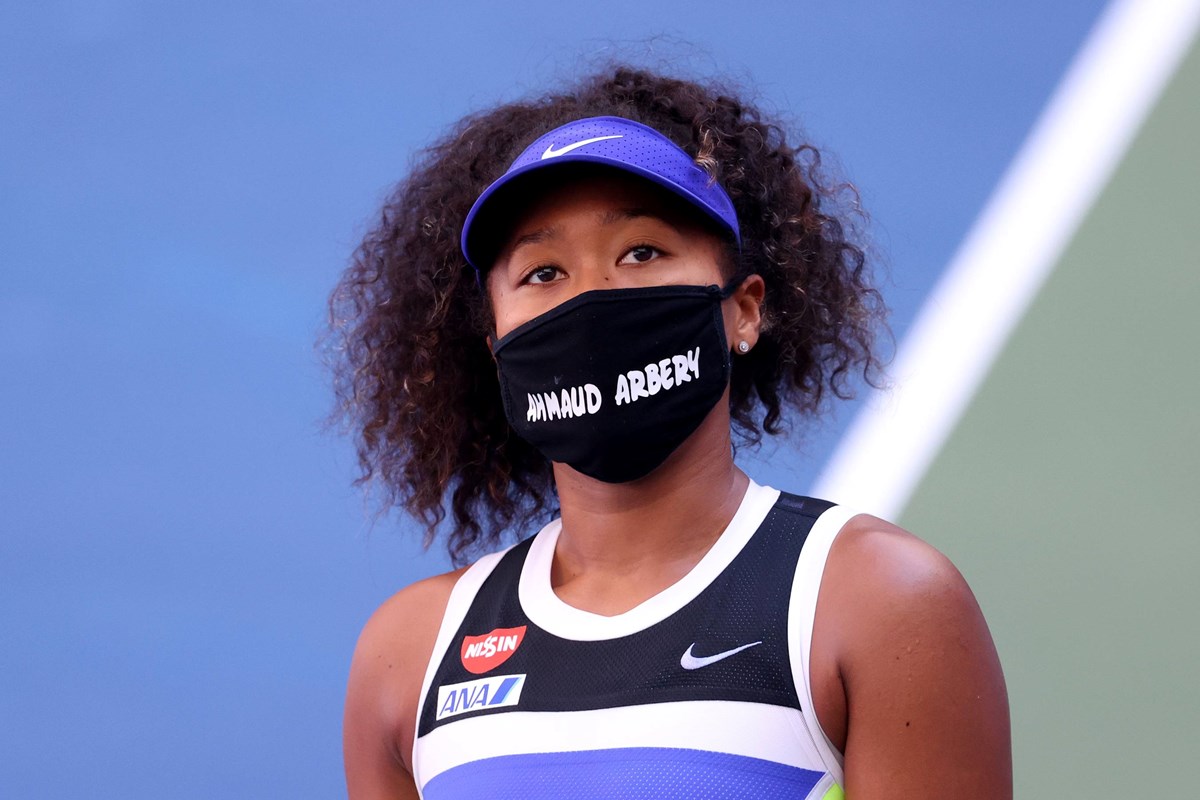 US Open, 2020
Naomi Osaka wears a protective face mask with the name, Ahmaud Arbery stenciled
on it after winning her Women's Singles third round match against Marta Kostyuk. Al Bello/Getty Images
Tennis has given Japan's Naomi Osaka a platform to speak to a vast audience and she has tried to use that influence as a force for positive change including leading cultural conversations around mental health.
In this image, the four-time major singles champion is wearing a face mask bearing the name of Ahmaud Arbery, an unarmed 25-year-old African American man who was pursued and fatally shot while jogging in Georgia in 2020.
Osaka used her seven matches on route to winning the 2020 US Open to highlight the issue of racial injustice in the United States, highlighting the names of black citizens who had lost their lives at the hands of the police in the summer when the brutal death of George Floyd sparked protests around the world.
Achiever - Jordanne Whiley MBE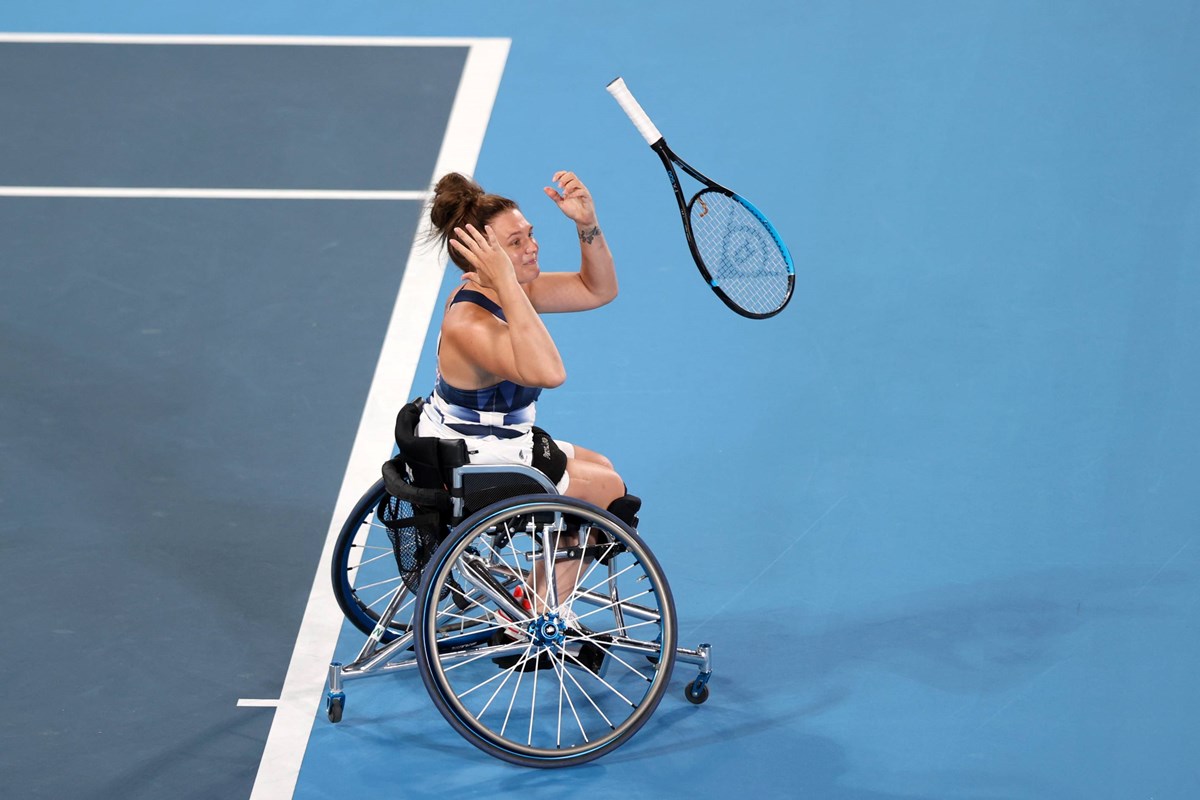 Tokyo Paralympics, 2020
Jordanne Whiley shows emotion as she wins the bronze medal after her victory over Aniek van Koot in the Wheelchair Tennis Women's Singles. Naomi Baker/Getty Images
Every athlete has to climb their own mountains, and for Jordanne Whiley the gradient has been that bit steeper.
Jordanne was born with the brittle bone condition osteogensis imperfecta, yet that did not stop her ambitions on the court, as she became one of the sport's great achievers.
After becoming a mother to Jackson in January 2018, she returned to tennis and completed the final great dream of her career, claiming a bronze medal in the singles at the delayed Tokyo 2020 Paralympic Games.
That success added to the silver and two bronze medals she won in doubles alongside Lucy Shuker at the London 2012, Rio 2016 and Tokyo 2020 before hanging up her racket to pursue a new career in business.
Breakthrough - Althea Gibson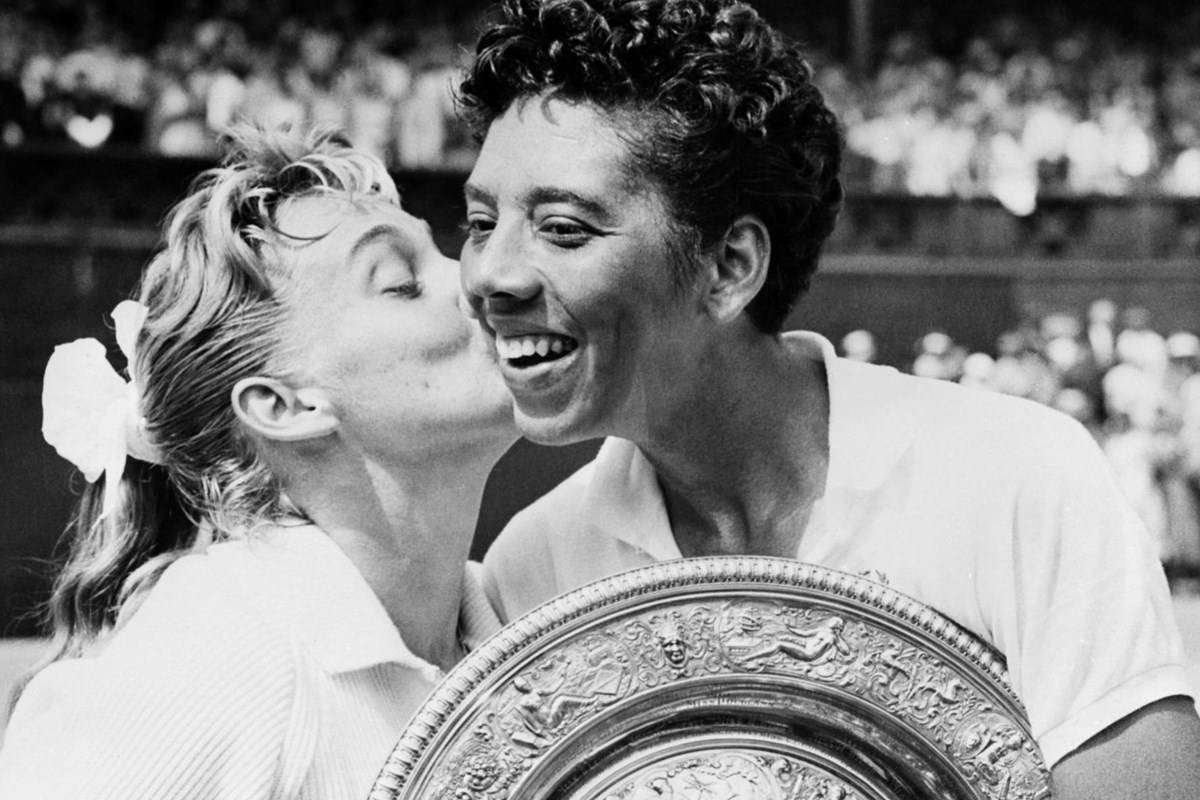 Darlene Hard and Althea Gibson at Wimbledon, 1957
Darlene Hard kisses Althea Gibson after Gibson defeated her 6-3, 6-3, in the finals of the women's singles tennis championship at Wimbledon. Gibson was the first black woman to win the title. Bettmann
In 1940, a group of neighbours began junior membership and lessons at the Cosmopolitan Tennis Club in the Sugar Hill area of Harlem in New York.
It was there that teenager Althea Gibson began to embrace the sport, and by the time she finished her career, her iconic status was etched into the sport's folklore forever.
In this image, opponent Darlene Hard is congratulating Gibson after she won her first Wimbledon singles title in 1957, winning the final on the Centre Court 6-3 6-3.
Gibson was the first black woman to win the singles crown at the All England Club and added a second title to cement her legacy a year later.
Inclusion - Open Court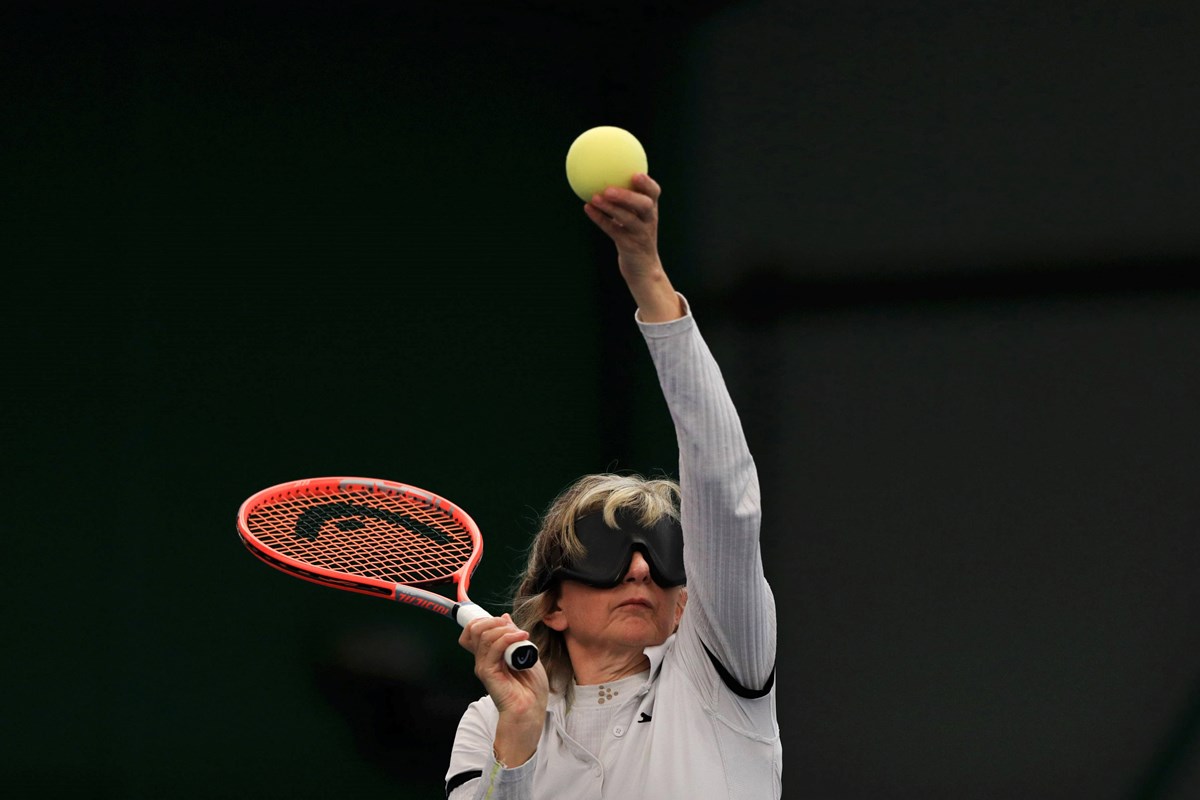 Visually Impaired National Finals, 2021
Tracey Compton serves during the LTA Visually Impaired National Finals at Wrexham Tennis Centre. Cameron Smith/Getty Images for LTA
Visually Impaired tennis (also known as VI tennis, Sound tennis or Blind tennis) is one of the leading sports for blind and partially sighted people in Britain.
VI tennis was created in Japan in 1984 and has become popular across the world – it's now played in more than 30 countries and has ambitions to become a future Paralympic sport.
The format of the game is different to traditional tennis – it's played on a smaller court with a lower net. Some courts also have tactile lines (B1 only) - so players can touch them - and players also use an audible tennis ball that makes noise so they can hear it bounce and being hit.
Workforce - Giving back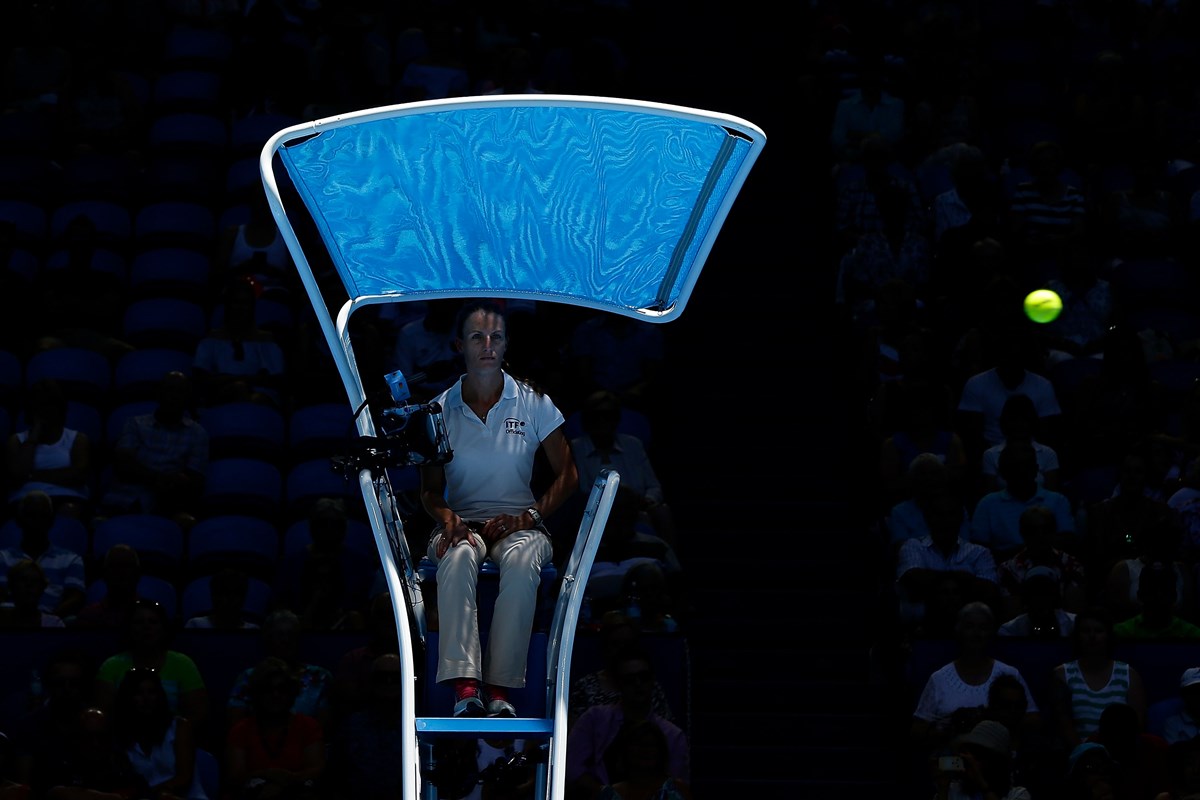 Hopman Cup, 2017
Umpire Eva Asderaki-Moore watches the ball in the womens singles match between Heather Watson and Kristina Mladenovic. Will Russell/Getty Images
The stars on the court at the Billie Jean King Cup finals may capture the headlines, but it's the people behind the scenes that support them through all stages of their careers.
From the ball girls and boys, tournament organisers, the coaching community and the heroes who ensure your local tennis club is open and welcoming; tennis needs its unsung heroes to thrive.
Getty Images Visual GPS research shows that over half of Britons believe if the sports industry did a better job of including people from diverse backgrounds in their ownership, leadership, coaching and employee base, more people would consider participating.
Women often lead the way, and history was made in September of this year as an all-female chair umpire team was assigned to an ATP Tour event for the first time at the Sofia Open.
Leader - Anne Keothavong MBE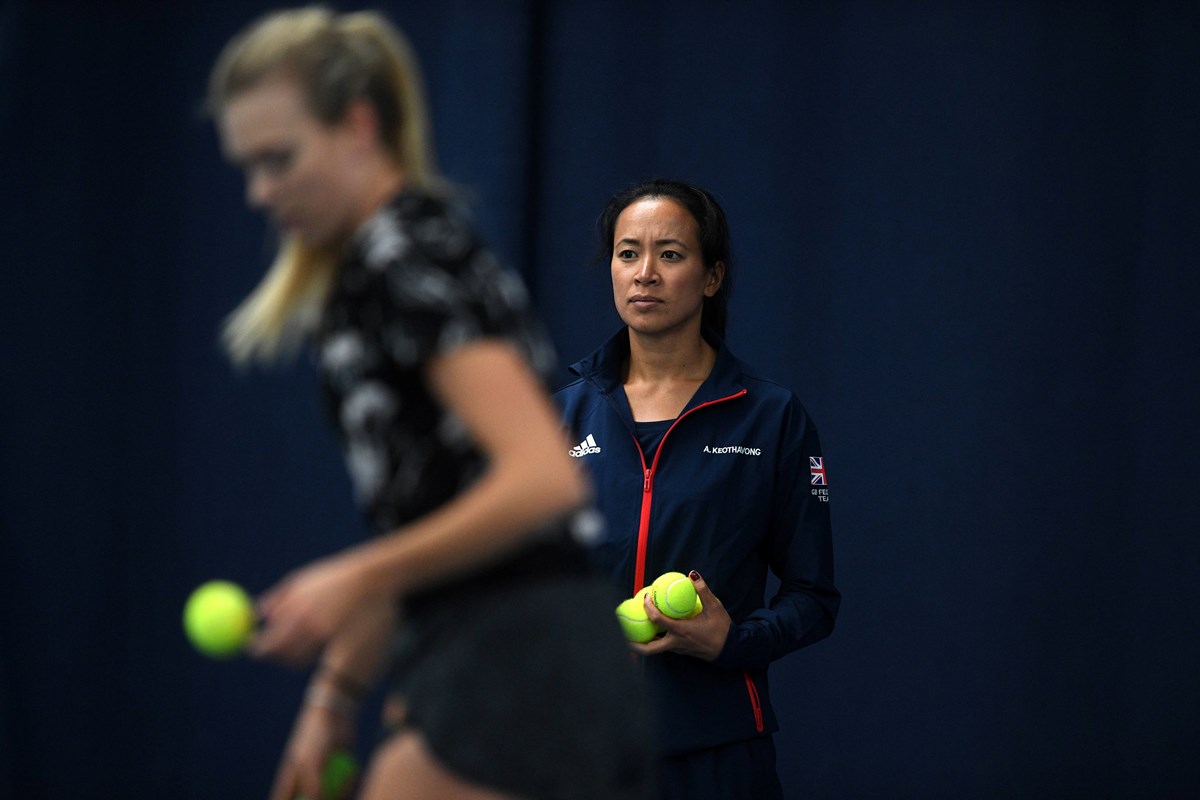 Fed Cup Europe and Africa Zone Group, 2019
Anne Keothavong reacts during Day Two of the Fed Cup Europe and Africa Zone One Group I at University of Bath. Harry Trump/Getty Images for LTA
Leading Great Britain in the Billie Jean King Cup Finals in Glasgow is the latest addition to the already impressive list of achievements for Anne Keothavong.
After being born to parents from the former French colony Laos, Keothavong became the youngest Briton to represent her country in the Billie Jean King Cup aged 17 years and 221 days in April 2001, with that record standing until it was broken by Katie Swan in 2016.
Only Virginia Wade has played for Great Britain more in the competition than Keothavong's 40 ties and her record of 21 singles wins in the competition is only bettered by Wade (with 36).