Empowerment – Trailblazers empowering visibility
3 MINUTE READ
Welcome to 'She Rallies' – a public photo exhibition in partnership with the LTA and Getty Images – celebrating increased visibility of women's tennis through an inclusive lens.
Transformative - Serena Williams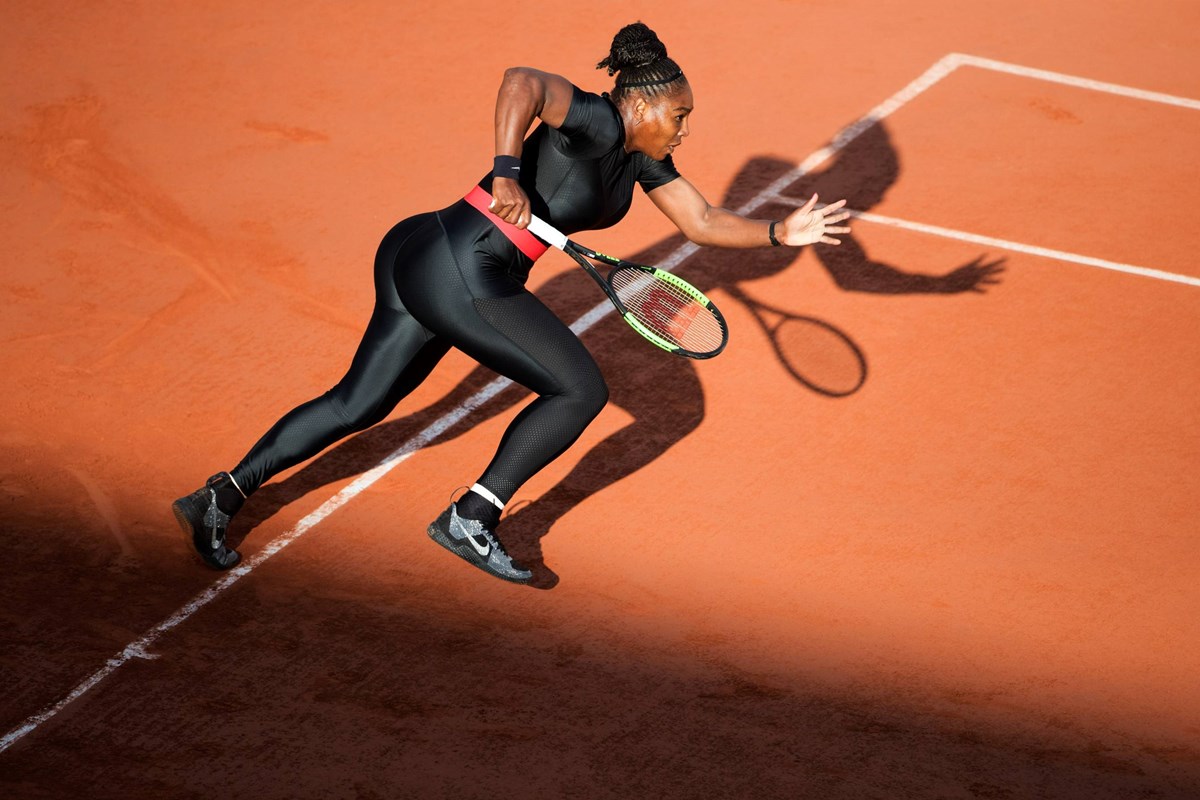 French Open Tennis Tournament. Roland Garros, 2018
Serena Williams in action against Julia Goerges in the evening light on Court Suzanne Lenglen in the Women's Singles Competition. Tim Clayton/Corbis via Getty Images
On every step of her remarkable journey, Serena Williams tore down barriers.
First, she needed to win the battle to get onto the court and compete in a world that traditionally didn't welcome people who looked like her. She could then turn the dreams of her father Richard into reality, as she became a champion on the court.
Even after 23-major singles titles and giving birth to her daughter Olympia in 2017, Williams faced negativity as she challenged convention and pushed the boundaries with her daring fashion choices that confirmed she was determined to express herself.
An icon on and off the court, she called time on her tennis career at the US Open in September 2022.
Body empowerment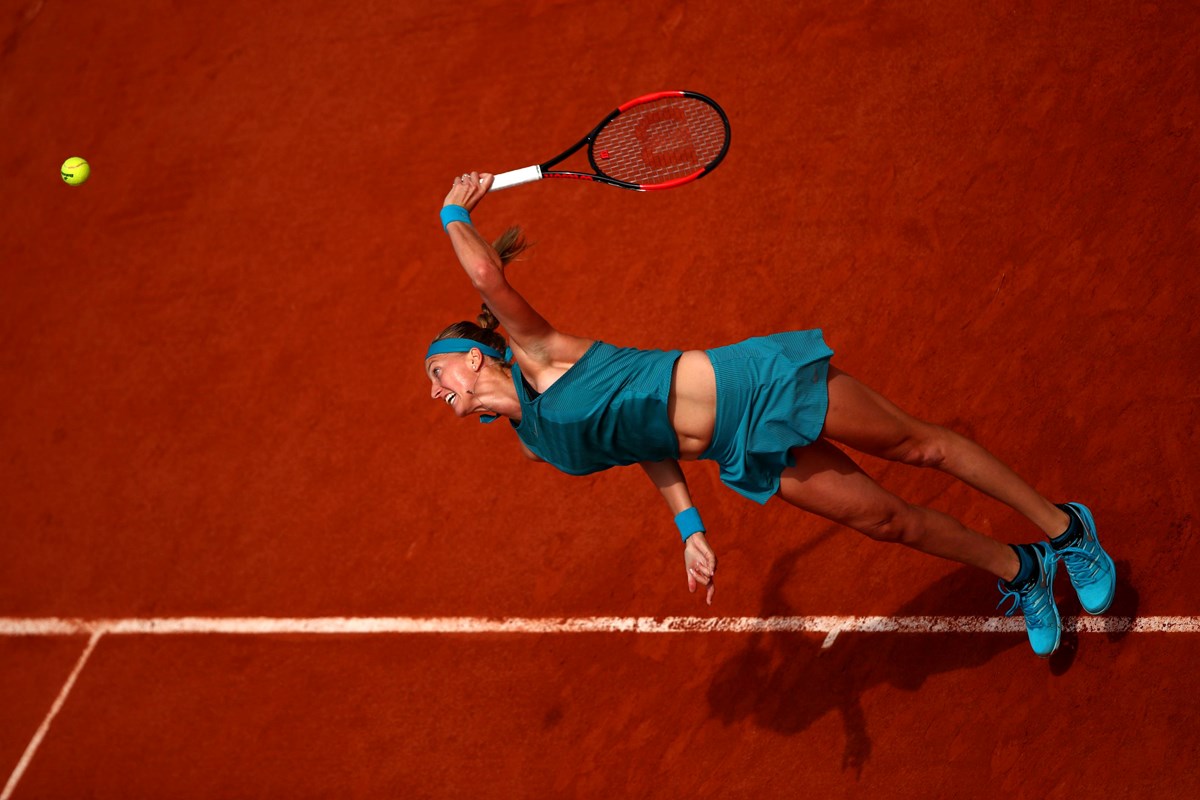 French Open, 2018
Petra Kvitova serves during the ladies singles first round match against Veronica Cepede Royg of Paraguay. Clive Brunskill/Getty Images
According to Getty Images Visual GPS research, 73% of Britons now prefer to see female athletes portrayed in an authentic way that focuses on their skill and athleticism rather than their beauty, glamour or sex appeal. Limiting beauty standards for female athletes are being upended. Body empowerment is coming to the fore.
Closing the visibility gap on different body shapes, sizes and abilities in women's sport is crucial, not only for participation but also for performance and lifelong care. For too long, the female anatomy has been missing from sports science research with women's physical bodies being unsupported in sport e.g. menstruation, pregnancy, motherhood, concussion on female bodies and poorly designed equipment based on the male body. There's an understanding that there's a tremendous amount of pressure at the professional and elite level, and the public is also looking to our sports icons to be leaders in the cultural discussion about mental health.
Cultural icons - Williams sisters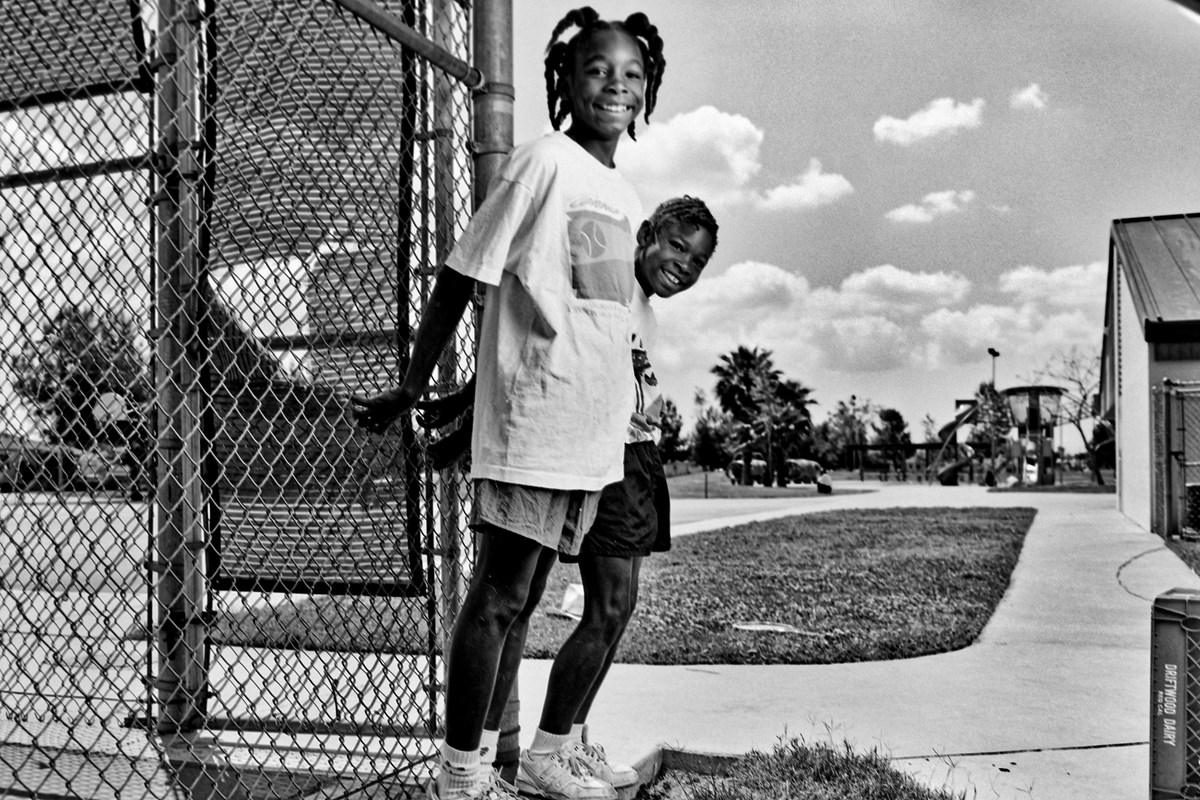 Venus & Serena Williams On Compton Tennis Court, 1991
Portrait of sisters Venus Williams (left), 11, and Serena Williams, 9, as they hang onto
the fence at the Compton tennis courts in South Central Los Angeles. Paul Harris/Getty Images
They had a dream... even if it appeared to be unattainable.
Venus and Serena Williams faced huge obstacles to emerge from Compton, Los Angeles, to conquer the tennis world; yet they did that and more in careers that have transcended the sport and left a legacy that will endure.
Their achievements on the court secured their status as sporting legends long ago, but the impact made by the Williams sisters will endure.
Cultural icons, fashion innovators and influencers in every sense of the word, Venus and Serena are groundbreakers who changed so much for so many.
Overcoming - Wheelchair tennis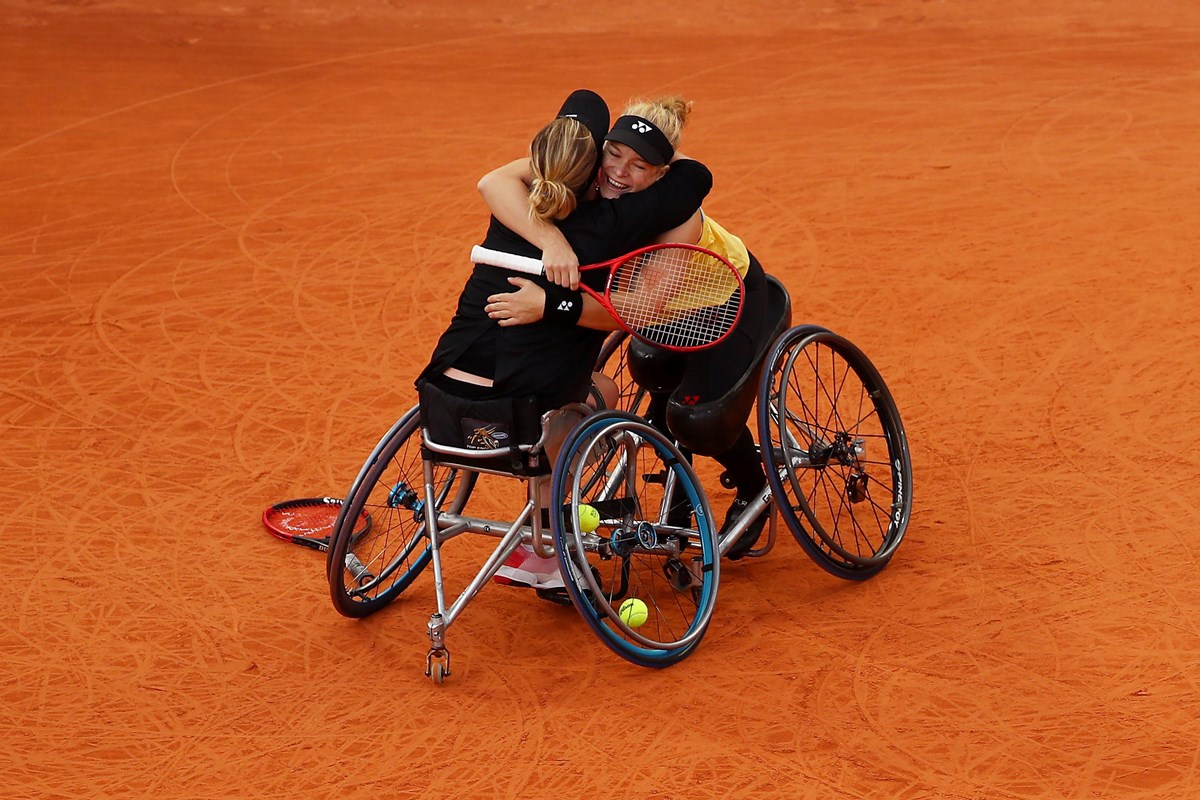 French Open, 2020
Diede de Groot and Aniek van Koot celebrate championship point in their Women's Wheelchair Doubles Final against Yui Kamiji of Japan and Jordanne Whiley. Julian Finney/Getty Images
From humble beginnings in the mid-1970s, wheelchair tennis is now taking centre stage at the biggest tennis tournaments in the world.
According to Getty Images Visual GPS research, 73% of Britons say it is important to give athletes with disabilities the same coverage as their able-bodied counterparts, and their top five sport visual preferences includes seeing people with disabilities engaging in sport. Visibility empowers participation.
Wheelchair tennis stars have already broken-down barriers, but there are so many more still to overcome, with the bigger draws and junior wheelchair events in major tournaments all part of the continuing evolution of the sport in 2022.