Ground-breaker - Leaders in driving change
4 MINUTE READ
Welcome to 'She Rallies' – a public photo exhibition in partnership with the LTA and Getty Images – celebrating increased visibility of women's tennis through an inclusive lens.
Ground-breaker - Ons Jabeur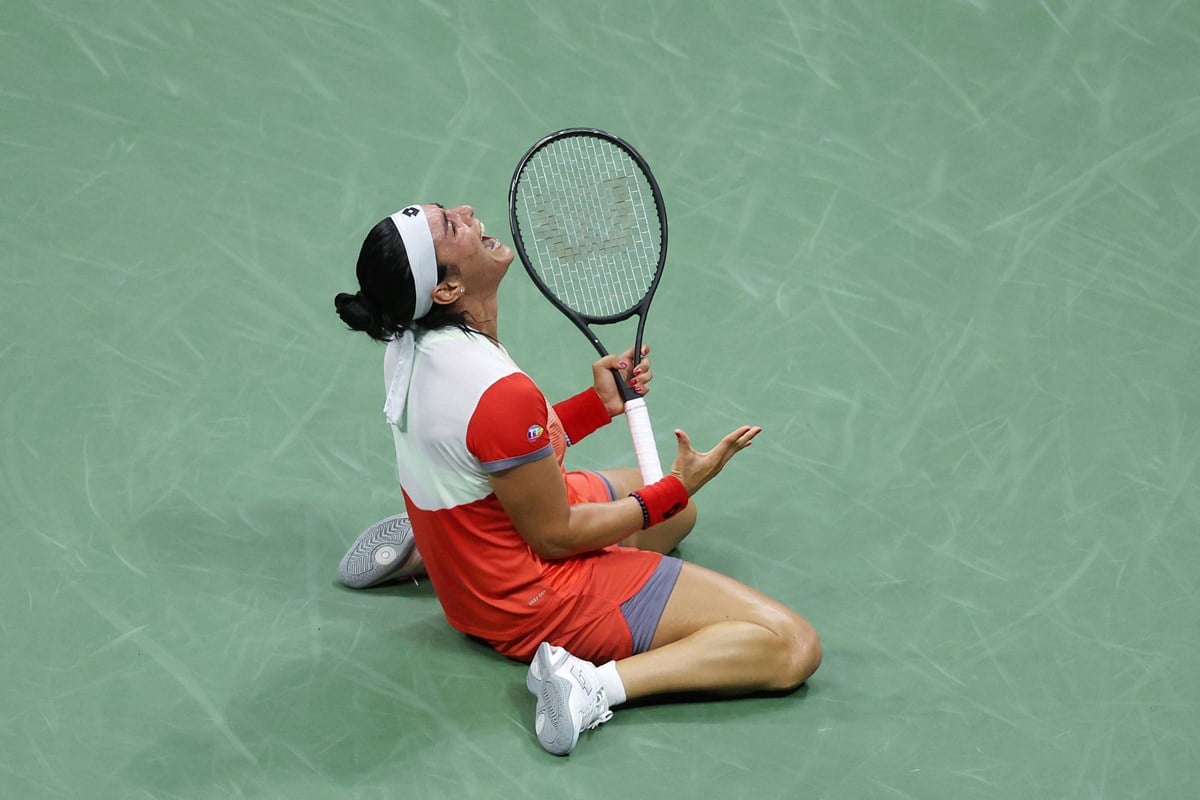 US Open, 2022
Jabeur of Tunisia celebrates after defeating Caroline Garcia of France during their Women's Singles Semifinal match. Julian Finney/Getty Images
When Ons Jabeur won the LTA's Birmingham Classic in 2021, she cracked a glass ceiling in women's tennis.
The first Arab woman to claim a WTA title, this Tunisian is an inspiration to young girls, changing their perceptions of what is possible.
Jabeur was a finalist at Wimbledon and the US Open this year, with her desire to open doors for future generations who never imagined they could be tennis champions driving her forward.
Umpire - Calling the shots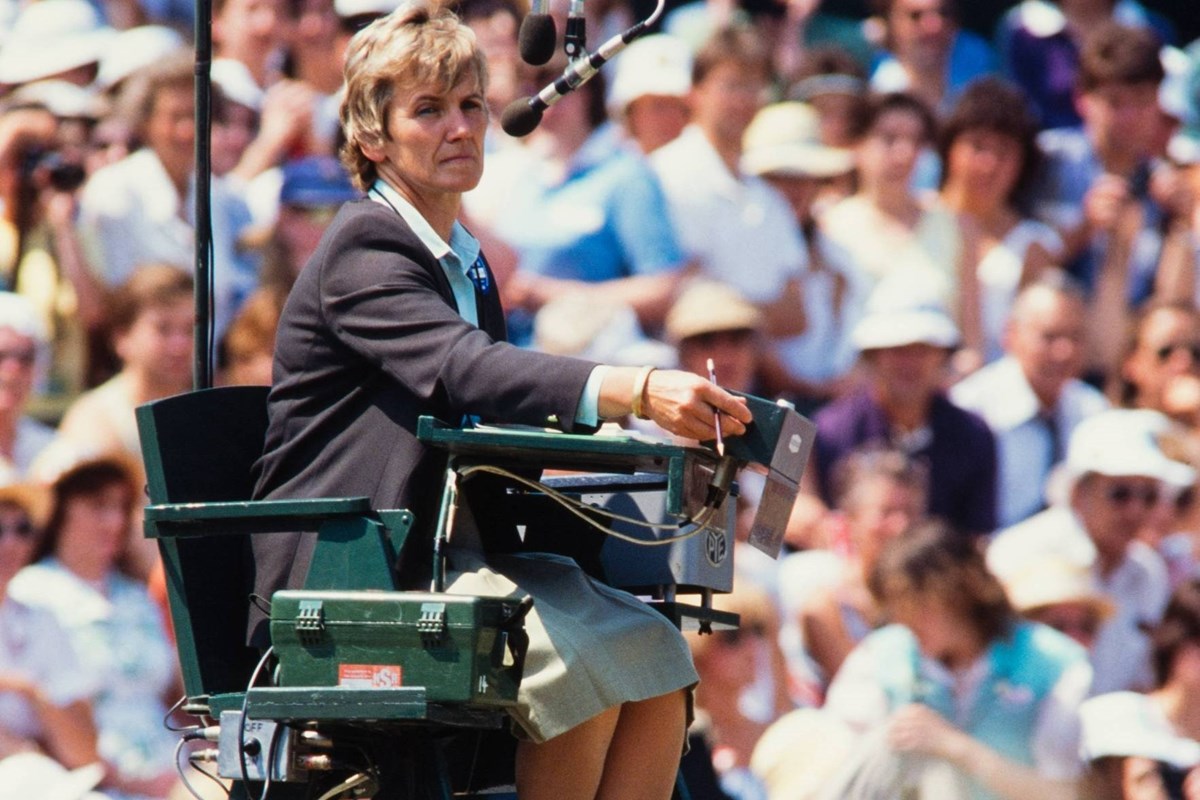 Wimbledon, 1984
Umpire Georgina Clark watches play from the Umpire's Chair on Centre Court during The Championships 1984. AELTC/Michael Cole
History was made as Chris Evert and Martina Navratilova went head-to-head in the 1984 Wimbledon Final as sitting in the umpire's chair was Georgina Clark.
The first woman to officiate a women's singles final at the All England Club, this was just one of many contributions to tennis for the respected figure, who also held roles as the WTA's Vice President for European Operations and Worldwide Tour Director.
Since Clark's breakthrough moment 38 years ago, female umpires have taken charge of some of the game's biggest matches, with Croatia's Marija Cicak becoming the first woman to be appointed as umpire for a Men's Singles' Final at Wimbledon in 2021.
All rounder - Sue Barker CBE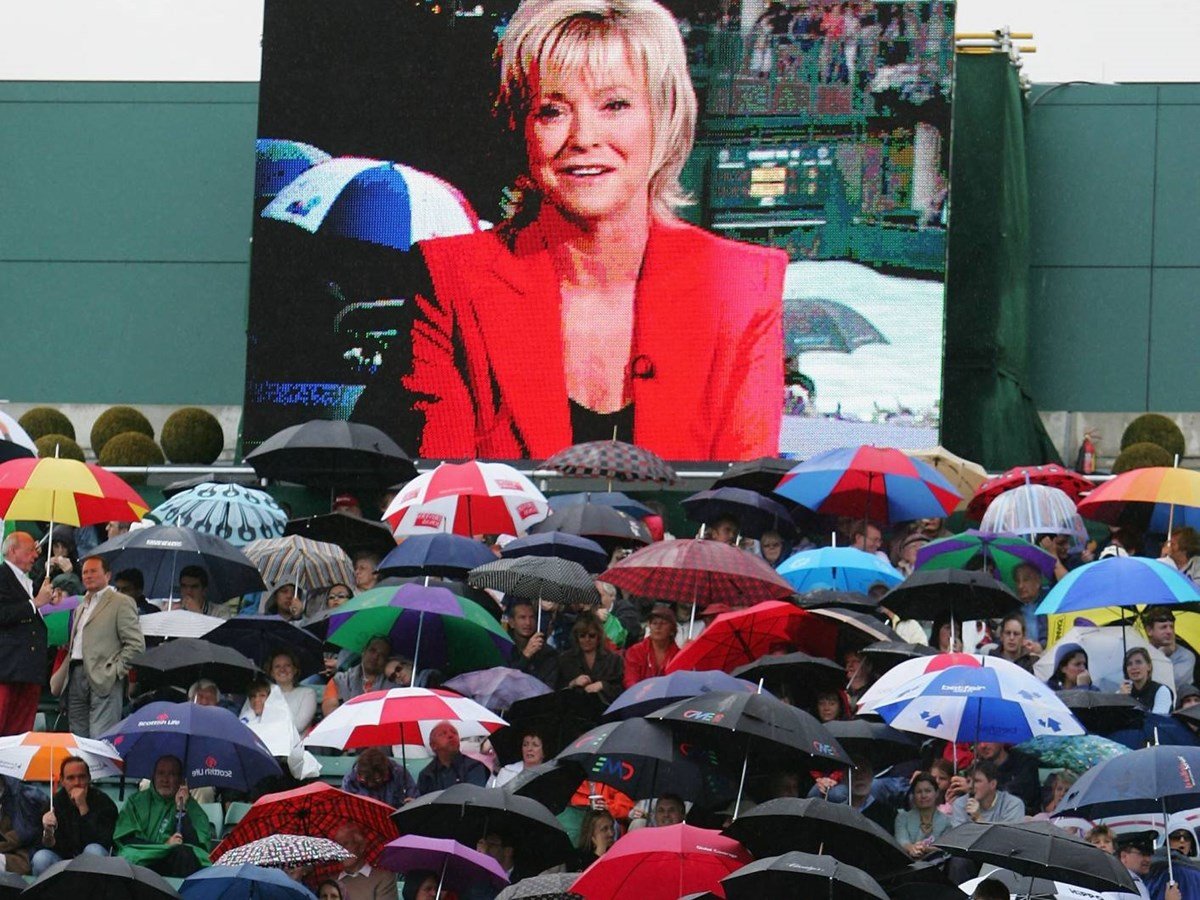 Wimbledon Championships, 2007
Spectators watch Sue Barker on the screen as they shield from the rain during day seven of the Wimbledon Lawn Tennis Championships. Julian Finney/Getty Images
Never one to seek out the limelight, yet it has shone on Sue Barker for four decades.
The 1976 French Open champion could not escape the plaudits as she called time on her 30-year tenure as the face of the BBC's Wimbledon coverage last summer.
A rousing ovation on Centre Court was complimented by emotional scenes on the final Sunday of The Championships, as the great and good of the game paid tribute to a figure who is universally admired by all in the game.
She was also an outstanding player, with her single major title complimented by 14 additional singles titles and 31 singles wins for Great Britain in the Billie Jean King Cup.
Volunteers - Unsung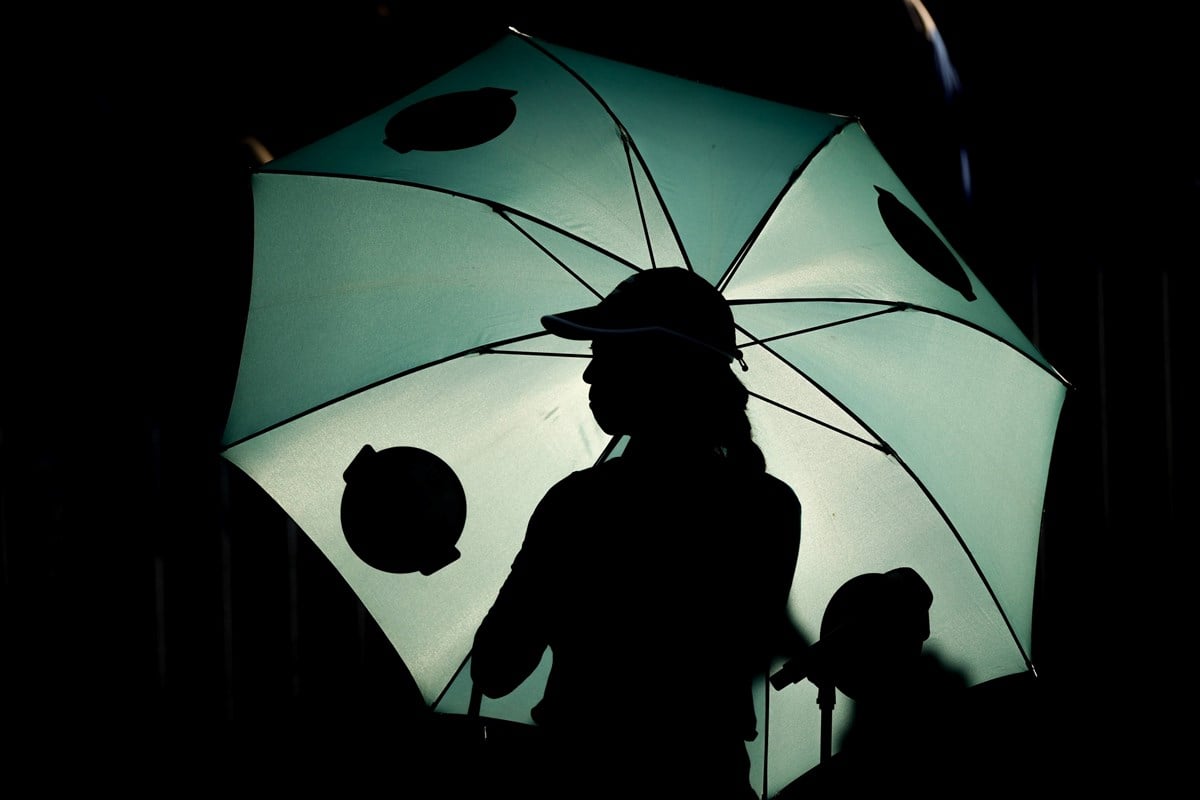 Mubadala Silicon Valley Classic, 2022
A ball girl holds an umbrella during the Semi- Final singles match at the Mubadala Silicon Valley Classic. Carmen Mandato/Getty Images
Volunteers are the unsung heroes of tennis, and they play an invaluable role in steering the dreams of our future stars throughout their journey on court.
All the Billie Jean King Cup Finals stars in Glasgow this week will have received the support of a tennis volunteer at the start of their tennis journey, with the input and inspiration provided by the first faces they see on court leaving a lasting impression.
From officiating in county matches to working at a local club, women play a key role at all levels of the sport in Britain, with their contributions leaving a lasting legacy.
Stepping forward - Amelie Mauresmo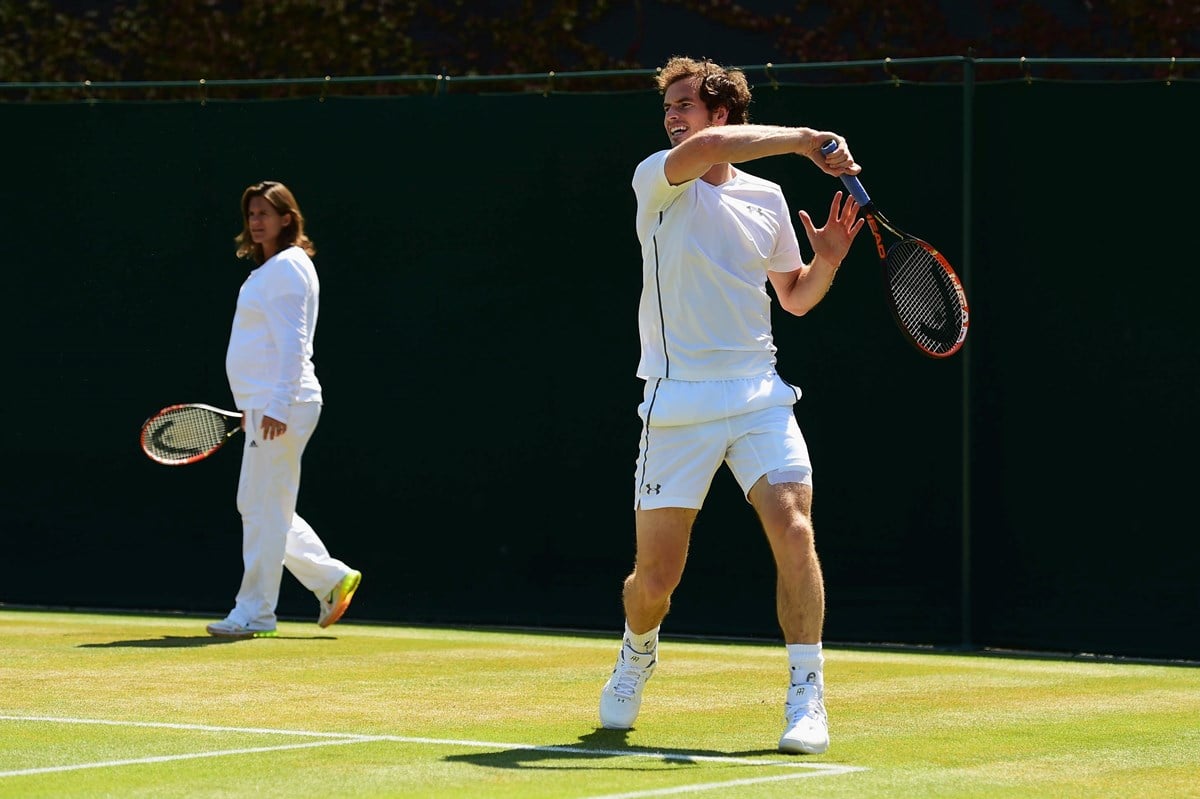 Wimbledon Championships, 2015
Andy Murray plays a forehand as coach Amelie Mauresmo looks on during a practice session during day ten of the Wimbledon Lawn Tennis Championships. Shaun Botterill/Getty Images
Amelie Mauresmo represents so much to so many.
As a player, she showed her vulnerabilities on court and when she finally achieved her breakthrough, by winning her two major titles at the Australian Open and Wimbledon in 2006, the journey she had been on ensured her celebrations were shared by those who had lamented her earlier near misses.
Amelie continueds to make her mark after retiring as a player. She became a prominent coach, working with Andy Murray from 2014 to 2016, and guided him through Wimbledon in 2015 while heavily pregnant.
Captain of the French Billie Jean King Cup team from 2013 to 2016, she became the first female director at the French Open earlier this year.
Defying - Monica Seles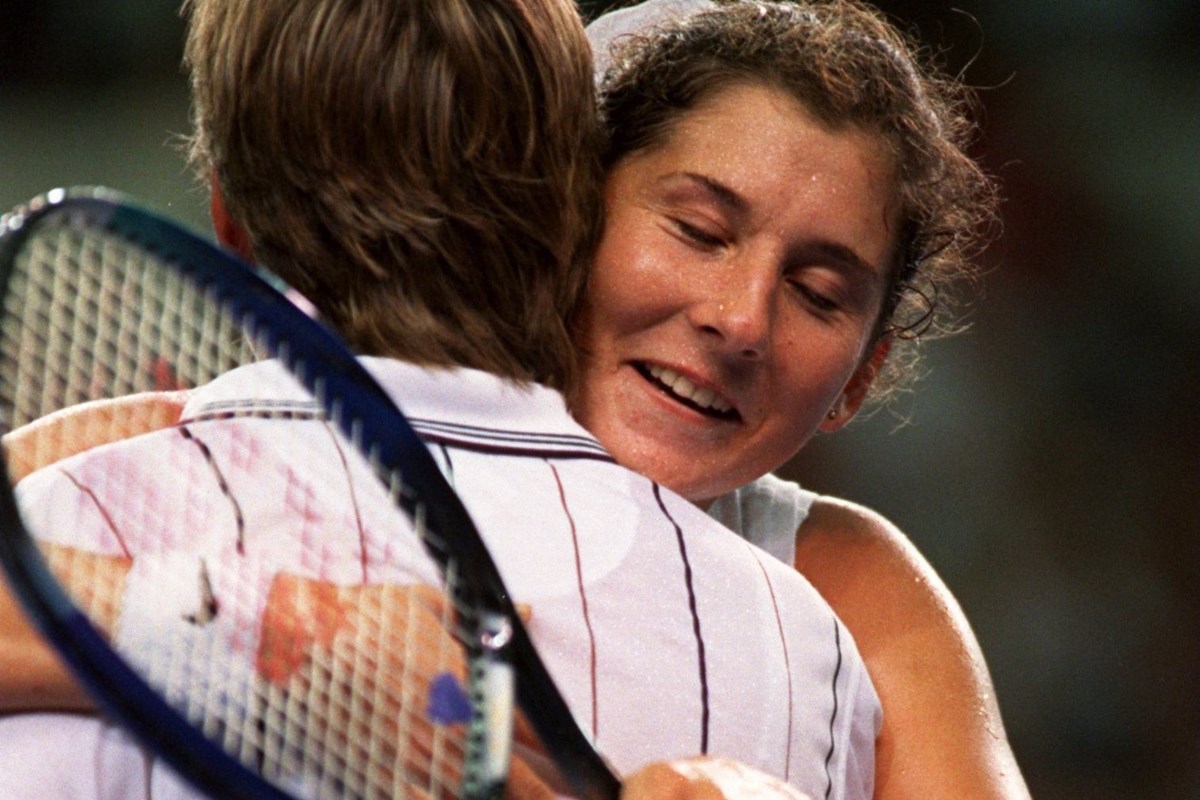 Seles v Navratilova, Atlantic City, New Jersey, 1995
Monica seles hugs Martina Navratilova after defeating her 6-3,6-2 in her return to tennis in an exhibition match. Simon Bruty/ALLSPORT
The date of April 30th 1993 will forever be one of the darkest days in tennis.
Monica Seles was world No.1 and an eight-time major winner when a fan of her great rival, Steffi Graf, raced on to court at the change of ends in her match against Magdalena Maleva in Hamburg and stabbed the teenager in the back.
It was one of the most shocking incidents in tennis history, but Seles returned and played a comeback match against Martina Navratilova (pictured here).
She went on to win her ninth and final major title at the Australian Open in 1996.
Next generation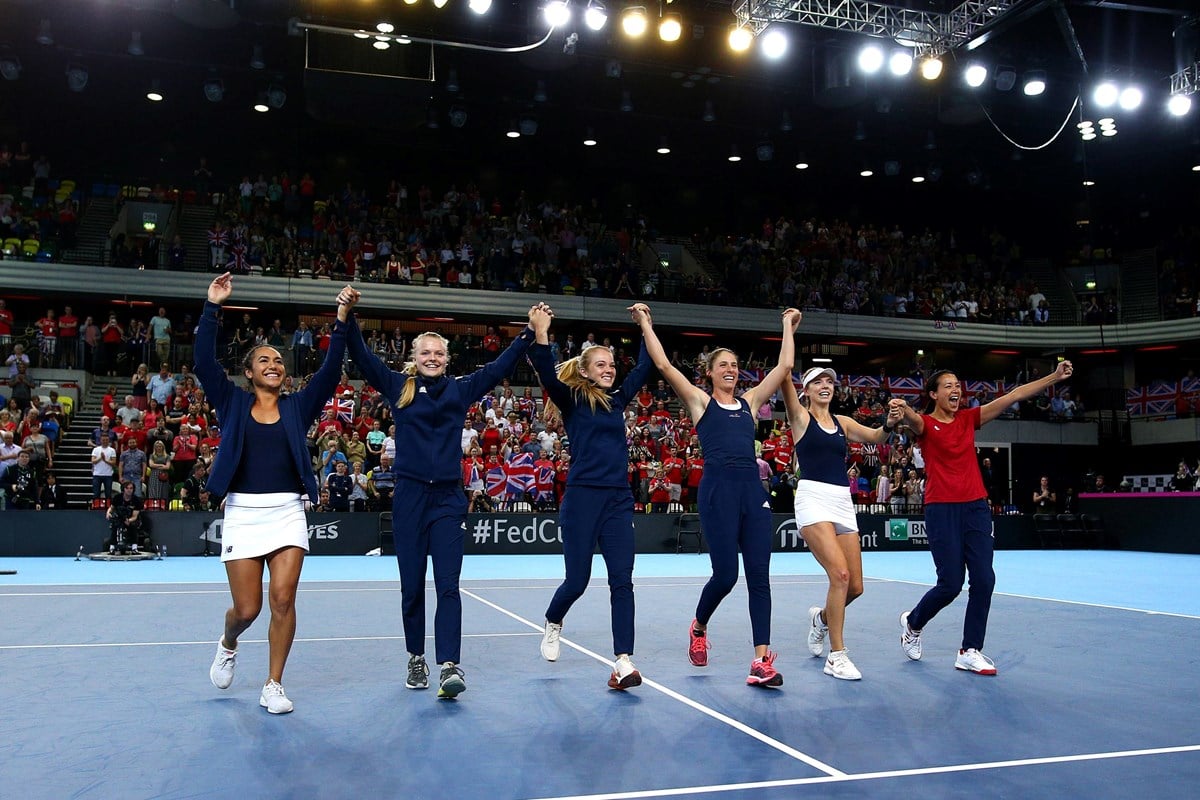 Great Britain v Kazakhstan, 2019
Heather Watson, Harriet Dart, Katie Swan, Johanna Konta, Katie Boulter and Captain Anne Keothavong celebrates the win and qualification during the Fed Cup World Group II Play-Off match between Great Britain and Kazakhstan in London. Charlie Crowhurst/Getty Images
Shining a spotlight on a new generation of British heroes announcing themselves to a national audience - that was the story for Anne Keoathavong's Great Britain team in 2019 and shows how far visibility has come for women's tennis in the UK.
With a place in the World Group Play-Offs of the Billie Jean King Cup in their grasp, Johanna Konta and Katie Boulter overcame challenging opponents from Kazakhstan in front of a raucous crowd at London's Copper Box.
In this image, the unity of the team is fused with the joy of the winning moment, with a new generation of British heroes announcing themselves to a national audience.