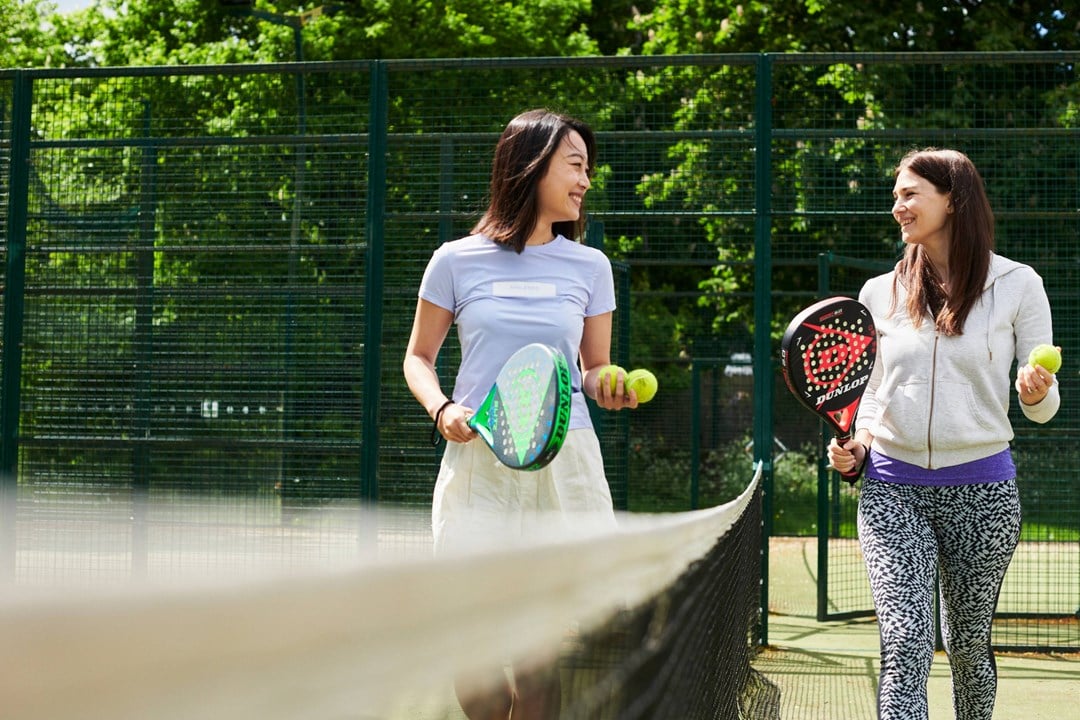 Padel
Why is padel so popular in the UK?
• 4 MINUTE READ
Fast-paced, accessible and social – it's easy to see why padel is widely renowned as one of the fastest growing sports in the world.
Here in Britain, we're experiencing our own padel boom, with around 90,000 people playing on an annual basis. Since we've been appointed as the national governing body for padel, the number of courts in the Britain has also been on the rise, approaching 250 courts nationwide with ambitions for 400 by 2023.
As the padel revolution takes hold in Britain, we look at a few of the reasons why the world's fastest growing sport, could become your new favourite.
Find out how to get started playing padel
Padel is… open to everyone
Simply put, anyone can play padel – it doesn't matter your age, ability or background, everyone is welcome on court.
Padel is easy to pick up for beginners and even if you've never played before, you'll find yourself rallying with friends and family in no time with our unique padel tips for beginners.
Compared to other sports, padel is less about technique and power when you first start playing, so everyone is at more of a level playing field right from the off. Serves are underarm, balls have a slightly lower compression and the racket is closer to your hand, making it easier to control your shots.
Padel is… a great workout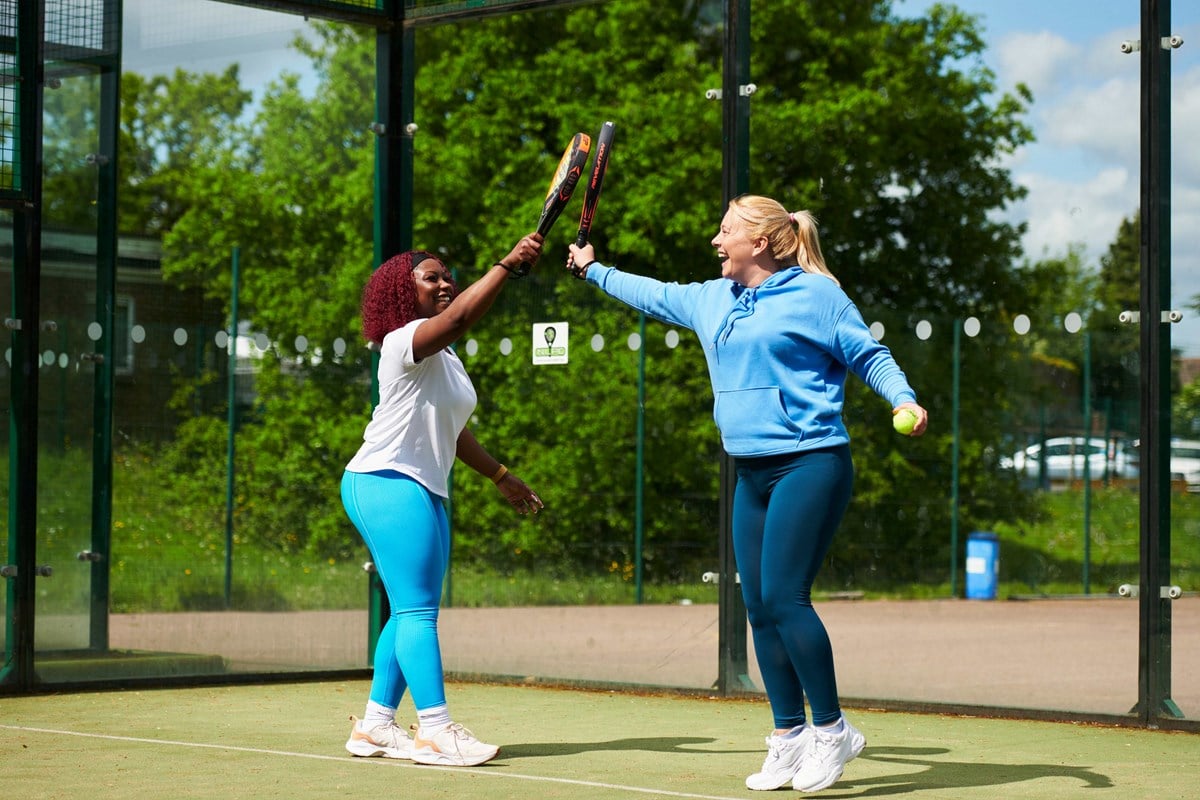 Fast, thrilling and unpredictable – padel is a great way to get your sweat on, while having fun with friends and family.
Padel is all about movement, whether you're darting across the court to hit a tough shot or getting back into position with your partner, and it's a brilliant, low impact sport to help you stay fit and healthy.
In fact, earlier this year, GQ magazine tipped padel to become one of the biggest emerging fitness trends in sport.
Watch our Padel Made Easy tutorials
Padel is… a social game
Only played as doubles, padel is one of the most social sports for friends and families to play.
Just grab a mate, or find some other padel players at your local courts, pick up a racket and start playing your new favourite sport – what's not to love!?
Padel is… ready to compete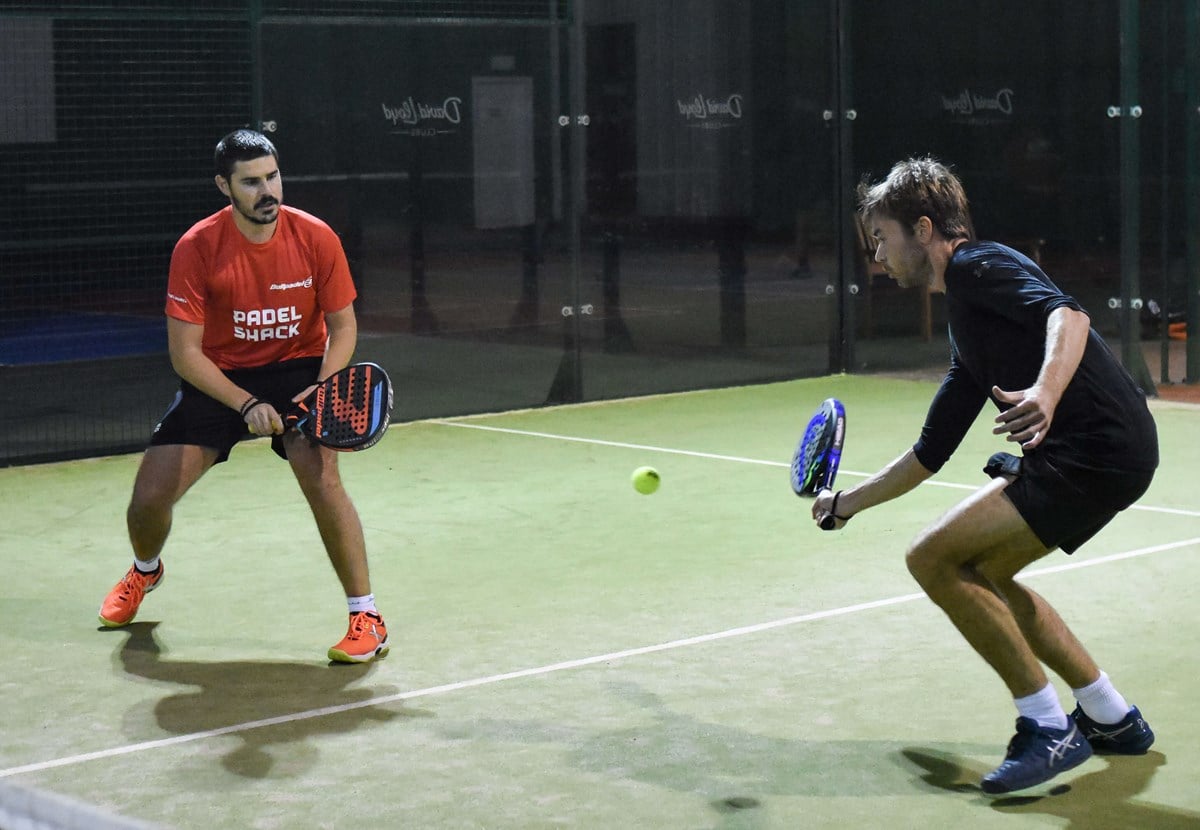 If you're looking for a more competitive edge, there's a whole host of LTA padel competitions taking place every year around Great Britain, with plans for even more in the future.
This year there were over 100 competitions in Britain with more than 3000 players competing and we're only just getting started.
World class, professional padel events are also now heading to British shores, with the first-ever FIP event – the London Padel Open – taking place at the National Tennis Centre and plans for another three international tournaments in 2023.
Read more about padel competitions
Padel is… growing British stars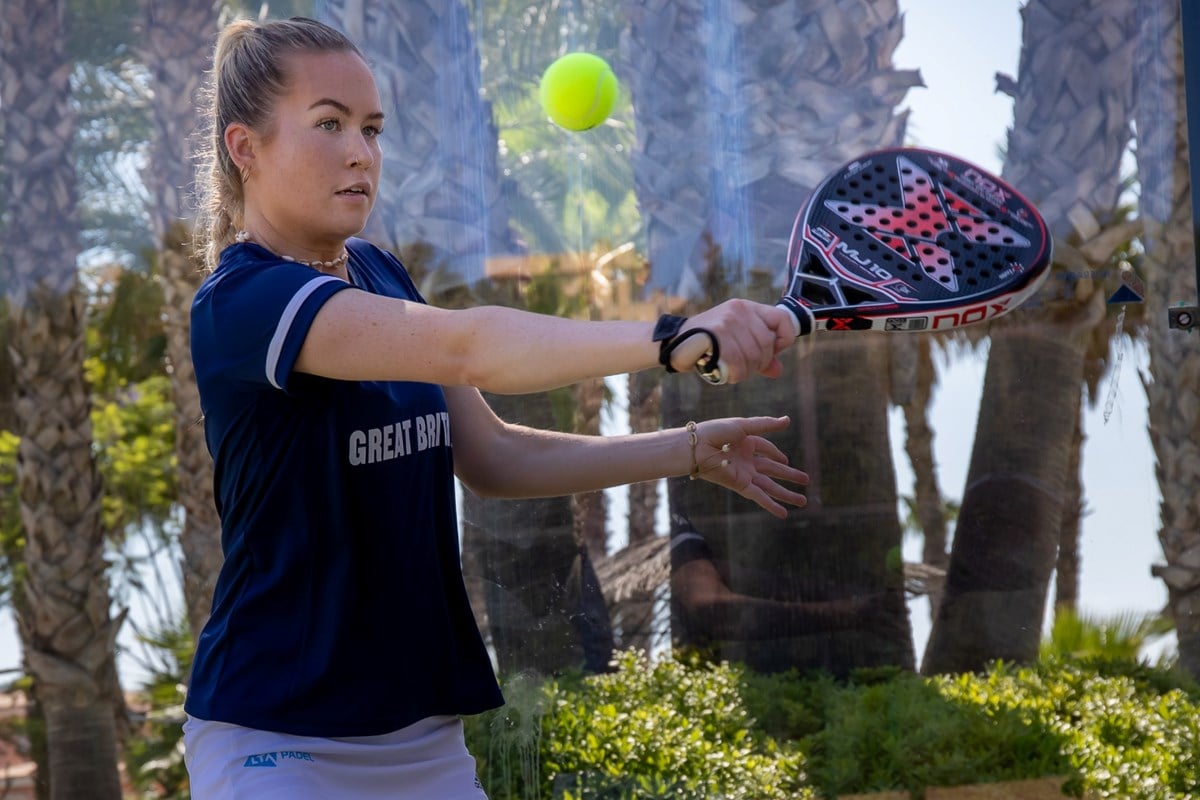 While it's a great sport for beginners, professional padel is one of the best sports in the world to watch live. Non-stop action, unbelievable skill and shots that will blow your mind – if you've never watched the pro game, then now is your time to start.
We've seen several of the top British players making waves of the world stage this year. British No.1 Tia Norton won the inaugural London Padel Open in September 2022 and led a strong performance for the Brits at the World Padel Championship qualifiers in Derby.
Speaking of the World Championships, the British men's team, featuring the likes of Christian Medina Murphy, Richard Brooks, Sam Jones and Louis Harris, qualified for the finals in Dubai, where they eventually finished 14th.
Check out our British padel player profiles
Start playing padel today
Find out more about how you can get started playing padel, how to find your local courts and what kit you need.