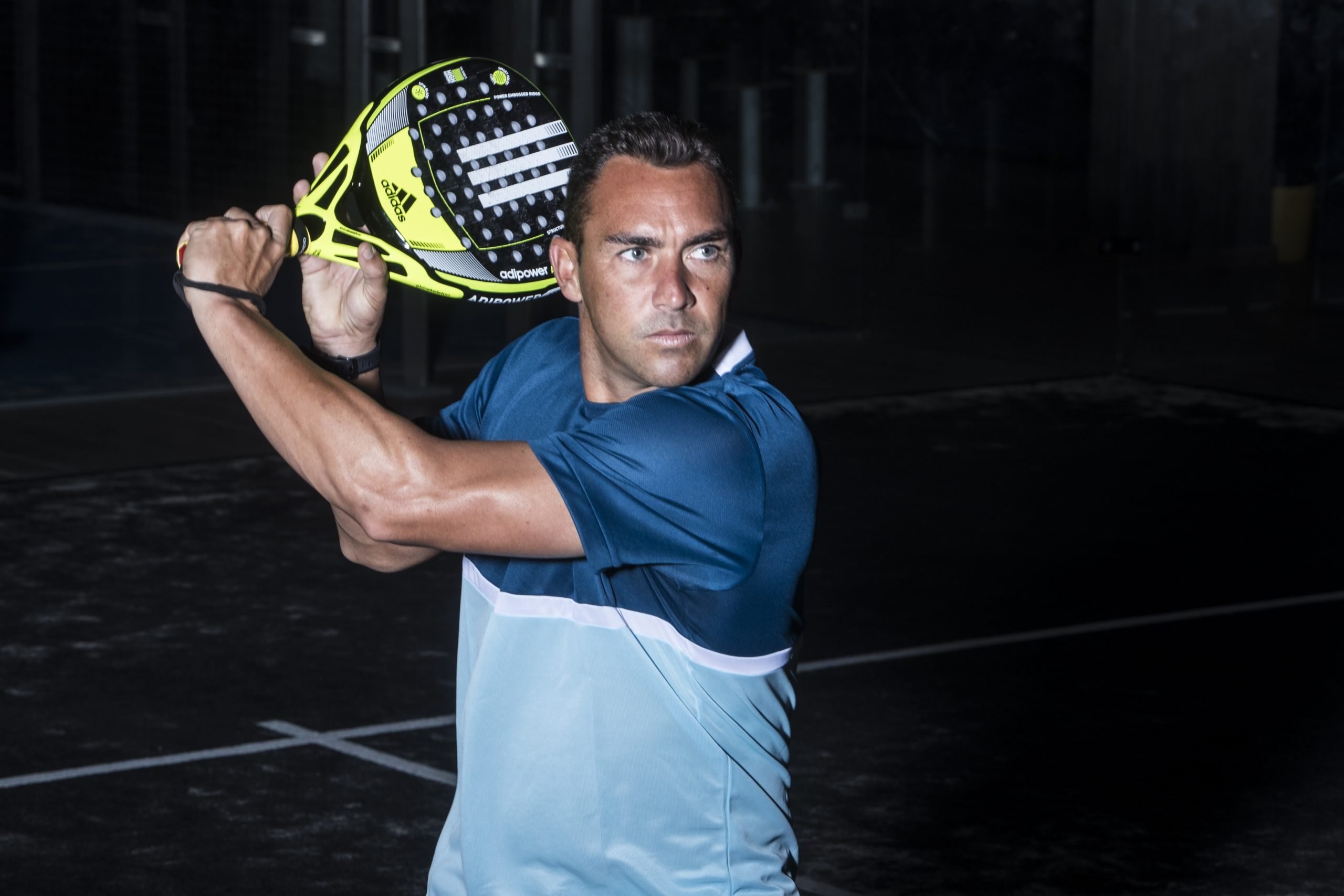 FAVOURITE
SHOT: Backhand volley
AGE42
HEIGHT172 cm
PLAYSLeft-handed
TURNED PRO2012
FAVOURITE
SHOT:Backhand volley
About
Quick-fire facts
Place of birth: Rustenburg, South Africa
Lives: Spain
Trains: Alicante , Spain
Family: Parents David Brooks & Pilar Ruiz, Wife Mar Brooks and twin daughters
Naomi Brooks Sanchez & Sheila Brooks Sanchez
Nickname: Brooksie
Hobbies / interests: Golf, tennis, water-ski
Padel idol: Pablo Lima
Favourite tournament: World championship Qatar 2020
Best opponent faced: Juan Martin Diaz, Paquito Navarro
Biggest title of career: Champion of the Masters Regional in Valencia
Doubles partner: Hugo Cases, Christian Fuster
Padel beginnings
Brooks first started playing padel in 2003, during a period where he was enjoying a career as a top professional tennis coach - working with former world No.3 Jelena Jankovic.
His love for tennis and squash made padel an obvious choice, and after many conversations, Brooks decided to leave behind his stellar coaching career in 2012 to have a go at playing professionally.
Favourite moments
Brooks's favourite memory of playing on tour came in a closely fought battle with Paquito Navarro and Willy Lahoz - ranked in the world's top 20 - narrowly losing 6-4, 7-5 having had set points.
Off-court
Brooks is still heavily involved in coaching tennis and padel, and owns his own padel club in Spain. He enjoys playing and having fun with his two daughters.
March
Richard Brooks lifted the title at the We Are Padel event alongside Spain's Mario Cerezo. Brooks and Cerezo faced Louie Harris and Sam Jones in the final, and despite a tight first set featuring a 16-point tie-break, it the British, Spanish duo who prevailed in the second to wrap up the title 7-6(7), 6-3.
Padel Career
Reaching a World Padel Tour ranking of 81 and becoming British No.1
Competing for Great Britain at the World Padel Championships Qatar 2021
Playing at the European Championships Portugal 2019
Reaching the main draw at several main draw World Padel Tour events, including Sevilla and Barcelona specially