FIP CAREER HIGH
28/11/2023 131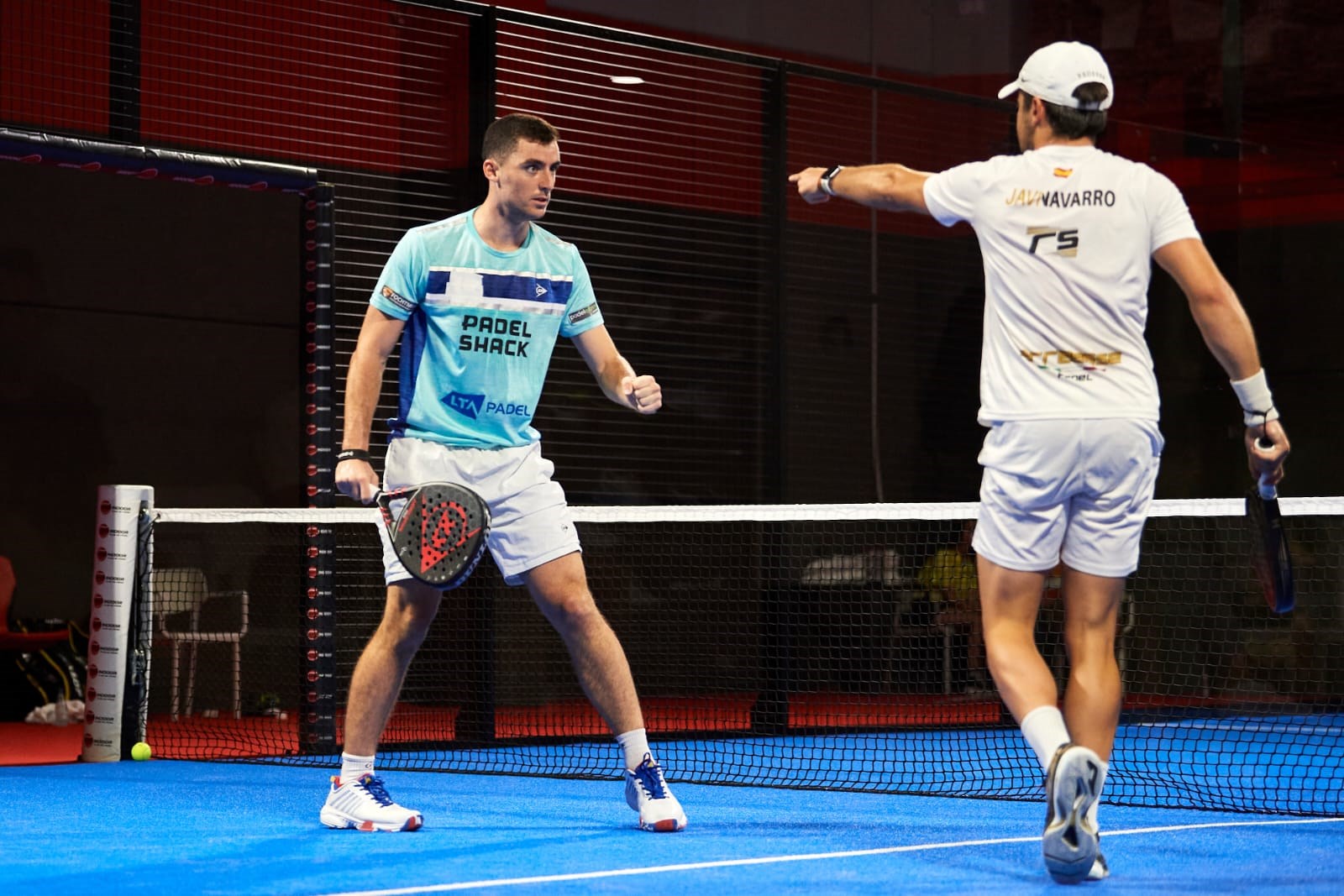 AGE25
HEIGHT186 cm
PLAYSRight-handed
TURNED PRO2018
About
Quick-fire facts
Place of birth: Kingston upon Thames
Lives: Murcia
Trains: Alicante
Nickname: Maky
Hobbies / interests: All sports , especially athletics, football, tennis, basketball and
skiing in spare time.
Padel idol: Fernando Belasteguin
Favourite tournament: World championships.
Best opponent faced: Juan Martín Diaz
Biggest title of career: Bronze World Junior Championship Mexico
Doubles partner: Peu Araujo
Padel beginnings
Murphy started playing padel at a court in his local housing community when he was 14-years-old, having grown up as a keen tennis player.
He fell in love with the speed and excitement of the game, as well as competing together with a partner.
As he started to progress and improve, Murphy decided to go professional to improve his ranking and to make a career playing the sport he loves.
Favourite moments
Murphy's favourite memory on tour was playing at the FIP Premier event in Rome, where he and fellow Brit Sam Jones reached the second round.
He made his debut for Great Britain at the Junior World Championships in Mexico 2015.
Off-court
When he's not playing padel, Murphy enjoys watching other sports, listening to music and spending time with his friends and family.
Murphy is also a keen Triathlete and won silver in his first ever event. He has also recently completed a University degree in Sports Science.
Padel Career
September
Medina Murphy continued his form into September, where he reached the quarter-finals of the FIP Rise event in Coboda, Spain alongside Belar Vera Lopez.
He also qualified for the Premier Padel Major at Roland Garros where he and Vera Lopez narrowly lost out to Spanish duo Aliago and Ronoco 7-6, 7-6.
August
Medina Murphy headed to London to compete at the HOP London Padel Open. The British No.1 competed alongside Spain's Miguel Solbes and reached the semi-final for the second year in a row. However, it wasn't meant to be for the British, Spanish duo who lost out on a spot in the final to Deus and Deus 7-6, 6-4.
July
Medina Murphy then competed alongside Spaniard Alberto Garcia Jiminez for the FIP Promotion Elche event in Spain, where he earned a career-first title on the FIP tour.
The British, Spanish duo sprinted to the final without dropping a set to schedule a clash against second seeds Guillem Figerole Santiago and Gerard Arnaldos Serranos in a bid for the trophy.
Despite losing the second set, Medina Murphy and Garcia Jiminez held firm in the third to eventually seal the title with a 6-3, 4-6, 7-6 win.
June
June marked an exciting month for Medina Murphy as the Brit reached back-to-back quarter-finals at FIP Rise events. Teaming up once again for Garcia Jimenez at the FIP Rise Sant'elpidio, the duo battled against Italians Simone Cremona and Marco Casetta for a spot in the final four but fell short in a 5-7, 7-5, 6-2 defeat.
The Brit then moved onto the FIP Rise Eurosporting Cordenons where he and Belar Vera Lopez reached the final six. Facing a tough challenge against the Spanish, Italian duo Carlos Perez Cabeza and Emiliano Martin Itiat, Medina Murphy and Lopez missed out after losing 2-6, 6-4, 7-5.
With his form gaining momentum, Medina Murphy clocked his best result yet at the end of June where he and Lopez finished runners-up at the FIP Rise Frihamnen. Battling the all-Spanish pairing of Roger Aromin Siquier and Ferran Insa Sotilo, the pair fell short in a tight match and lost out on the silverware in a 7-5, 6-4 defeat.
March
Christiasn Medina Murphy headed to the Isla de la Palma tournament where he and Alberto Garcia Jimenez teamed up to reach the quarter-final of the event. The pair faced the French, Spanish combination of Benjamin Tison and Victor Mena but lost out on a spot in the semi-finals in a tough three set battle.
He then moved on to reach the round of 16 at the FIP Gold Dubai event alongisde Garcia Jimenez.
Bronze medal in the Junior World Championships in Mexico in his first year playing
padel in 2015
Reaching quarter finals in the world championship in Lisbon in 2016 and playing
against Juan Martin Diaz
Finishing with GB as 8th team in the world at their first ever World Padel Championships
Team Bronze medal at European championships in Rome in 2019
Becoming the British No.1
Representing his university at national championships in tennis and padel