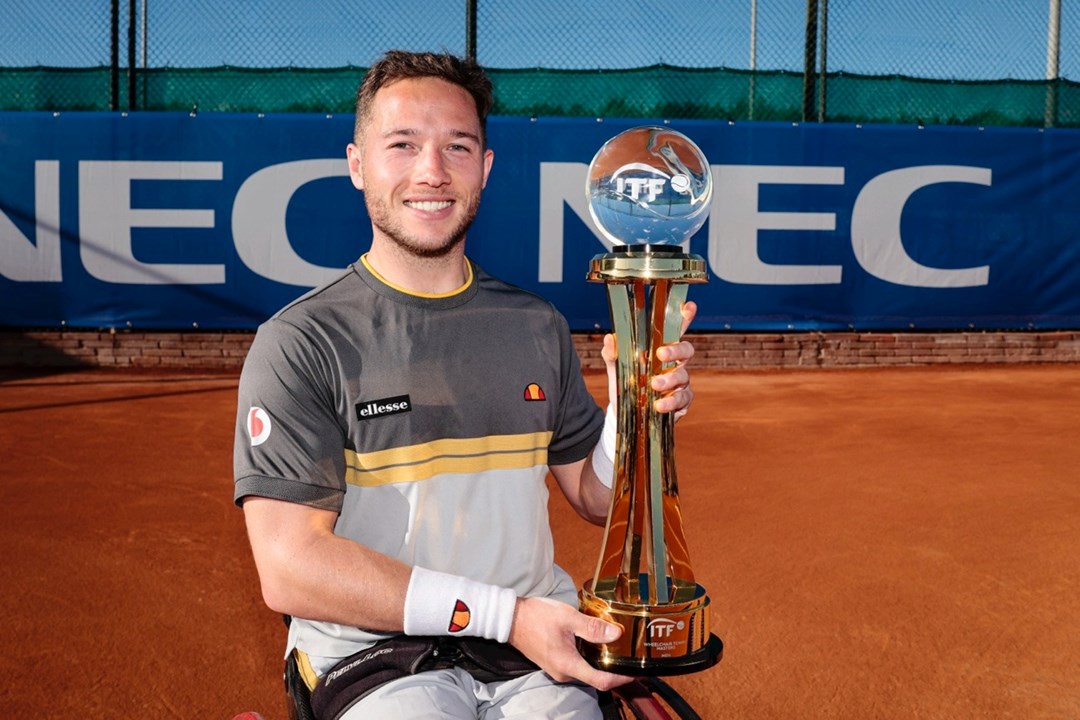 International
Wheelchair Tennis Masters 2023: Results & updates
• 2 MINUTE READ
Get the latest results and updates from the British players competing at the Wheelchair Tennis Masters in Barcelona from 30 October to 5 November.
Day seven: Hewett secures the Masters double after come back win over Fernandez
Alfie Hewett has been crowned the Wheelchair Tennis Masters singles champion for the third time in his career after clinching a comeback win over Gustavo Fernandez, 4-6, 6-1, 6-3.
Hewett adds this trophy to the ones he picked up in 2017 and 2021 and finishes his season as Wheelchair Tennis Masters singles and doubles champion.
This victory marks Hewett's seventh singles title of the season - which he adds to the Australian Open and US Open trophies - and sees him cap of another incredible season as the world No.1.
"I'm obviously super happy" Hewett said in his on-court interview. "It was one of my goals - when I sat down at the beginning of the year I said I wanted to finish the year as number one.
"To be able to say we did it is something I'm extremely proud of and to win the Masters singles title at the same time is an even more special feeling".