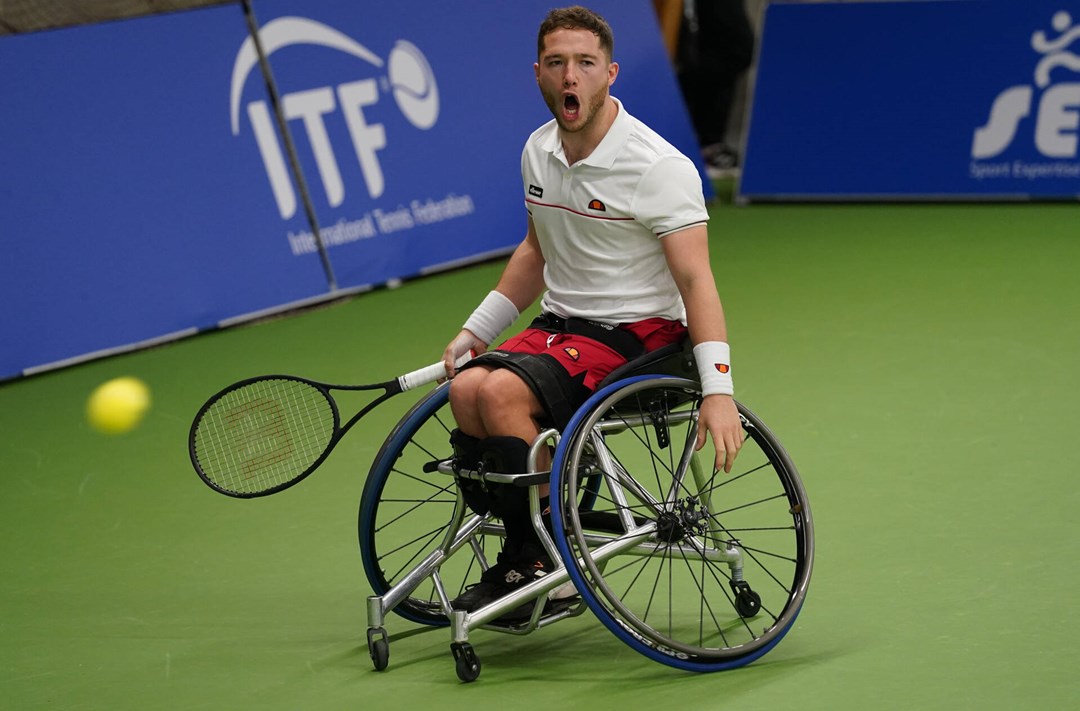 International
Wheelchair Masters 2022: Daily updates & results
• 2 MINUTE READ
Get the latest updates and results from the British players competing at the NEC Wheelchair Singles Masters and the ITF Wheelchair Doubles Masters.
Highlights
Alfie Hewett to face Tokita Oda in the singles final
Ben Bartram & Tokita Oda go out in semi-finals
Hewett & Maikel Scheffers knocked out in match tie-break
Lucy Shuker defeated in both singles and doubles groups
Live stream
Day eight - Hewett finishes runner-up after historic Oda win
Alfie Hewett's hopes of winning a third NEC Wheelchair Singles Masters title came to an end in this year's men's singles final after Japan's Tokito Oda earned a 6-4, 6-3 victory.
Having beaten world No.5 Oda 6-2, 7-5 earlier in the week in the round-robin phase of the tournament, Hewett fought back from 4-1 down to get to within a game of the 16-year-old Masters debutant at 4-3 in the opening set but was never able to get back on even terms.
While Hewett did recover from 2-0 down in the second set to take a 3-2 lead, Oda gained the upper hand in each of the remaining games to succeed two-time champion Hewett as the youngest ever winner of the year-end championship after Hewett claimed the title for the first time in 2017 at the age of 19.