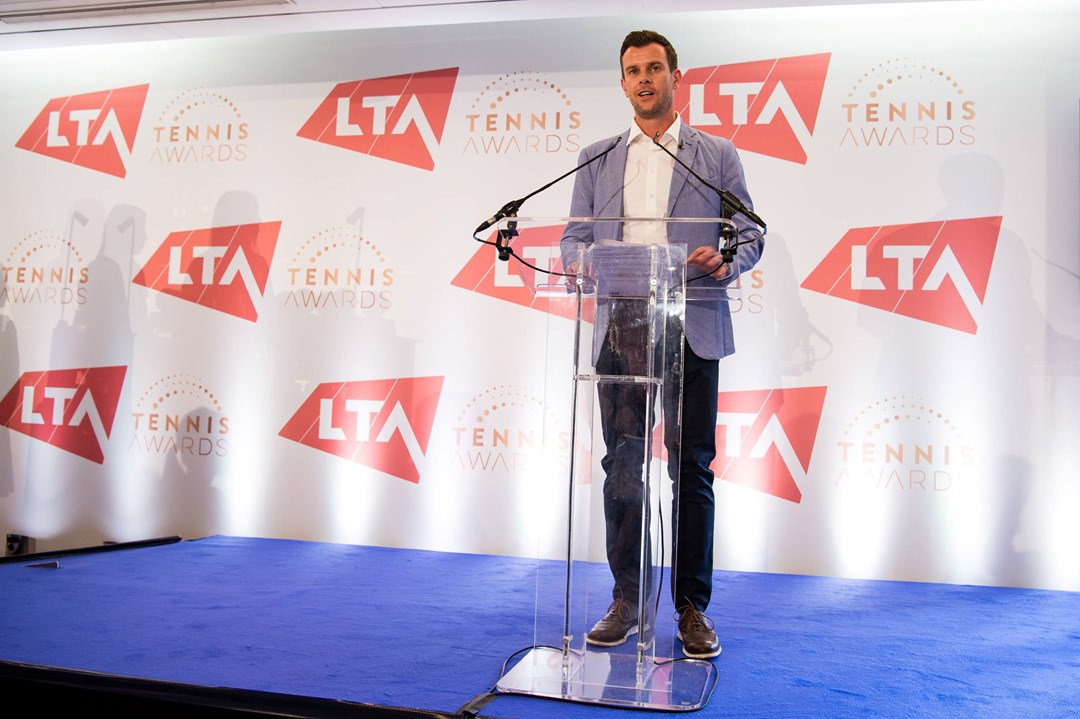 Community
Nominees revealed for LTA Tennis Awards 2023
• 4 MINUTE READ
On 4 July we will be announcing the winners of the 2023 LTA Tennis Awards and we can now share the details of our amazing nominees.
The awards champion the people and venues throughout our sport that go above and beyond to make sure the game is relevant, accessible, welcoming and enjoyable.
The names were selected from more than 2,200 nominations across 26 different categories and they have been acknowledged for their outstanding contribution to tennis in 2022.
To help us decide on the national winners, we invited professionals from across sport to sit on the judging panels. This included colleagues, former players, officials, representatives from charities and politicians.
Organisations included: The Association for Physical Education, Youth Sport Trust, Sport for Development Coalition, Sports Aid, Bright Ideas for Tennis Charity, Activity Alliance, Sport England, StreetGames, LEAP Sports Scotland, Women in Sport, Encore Tennis, AELTC, LTA Tennis Foundation and others.
We were also helped by experts including judges such as US Open Finalist and former world No. 4 Greg Rusedski, Paralympian Louise Hunt Skelley, sports broadcaster Anne-Marie Batson and politicians Helen Grant MP and Toby Perkins MP.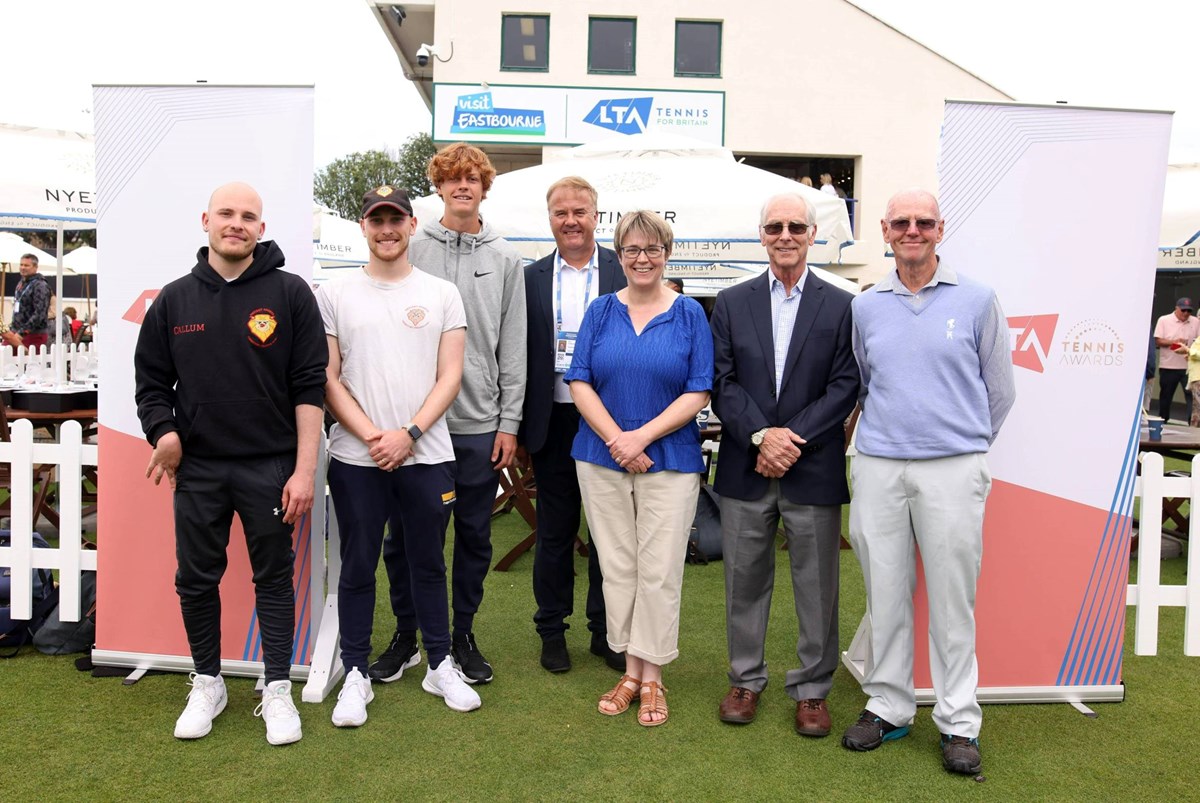 Alex Beaumont, Volunteering Manager at the LTA said: "I'd like to thank the judges and the members from the various organisations that took part in the judging panels.
"It's been empowering to collaborate on our 2023 awards with groups that go the length and breadth of the sport. We are so pleased that so many people are as passionate as we are in highlighting the individuals and venues that make are sport so fun, inclusive and inspirational across the country.''
Sandi Procter, overseeing the awards in her first year as President of the LTA, said: "I would like to congratulate all the individuals and venues who have been shortlisted. It is a testament to the hard work and dedication they put in week in, week out.
"It will be fantastic to welcome them all to the awards' presentation, here at our National Tennis Centre in July, where they will have the chance to meet others who are also doing tremendous work in their communities.
"In many of the categories, it was extremely hard for the judging panels to narrow down the nominees as the levels set were so high. It just underlines just how many amazing people we have in tennis.''
Scott Lloyd, Chief Executive of the LTA, said: "The LTA Tennis Awards are a real celebration of the people that make our sport thrive.
"They acknowledge the achievements made by outstanding volunteers, coaches, officials, venues and players, who are all vital in helping us to grow the game.
"The incredible contributions all the nominees have made to the sport and to their communities has been tremendously inspiring. I would like to thank them for their outstanding work and wish them all the best of luck for the ceremony in July."
Club of the Year
East Bergholt Tennis Club, Central & East
The Park Tennis Club, Midlands
Tavistock Tennis Club, South & South West
Competition of the Year
Framlingham Tennis Tournament, Central & East
ITF World Tour - Shrewsbury, Midlands
Newport Tennis Centre Regional Disability Competitions, Wales
Connecting Communities Award
Doncaster Community Tennis Programme, North
HACRO, Central & East
Tennis for all (Finsbury Park), London & South East
Development Coach of the Year
Alessia Palmieri, Scotland
Mark Thomas, Wales
Zane Cheeseman, England
Performance Coach of the Year
Ben Reeves, England
Craig Allen, England
James Trotman, England
Lifetime Achievement Award
Les Mellor, Central & East
Leslie Paris, Midlands
Rosie Adams, Wales
Official of the Year
Kelly Thomson, Midlands
Lucy Davies, Scotland
Selena Coburn, Central & East
Park Venue of the Year
Branksome Park, South & South West
Lido Park Tennis, Midlands
Premier Tennis at Florence Park, Central & East
The LTA President's Award
Arum Akom, London & South East
Barry Fulcher, London & South East
Simon Spalter, Central & East
Rising Star Award
Amy Dannatt, Midlands
Gethin Williams, Wales
Lily Butwright, Central & East
Lola-Juliet Omran, London & South East
School of the Year
Ashville College, North
Bradfield College, Central & East
The North School, London & South East
Tennis For All Award
Caerphilly Tennis Club, Wales
Carolle and Iman Tennis, Midlands
Whitstable LTC, London & South East
University of the Year
University of Bristol Tennis Club, South and South West
University of Exeter, South and South West
Leeds Beckett University Tennis, North
The Cathie Sabin Volunteer of the Year Award
Claire Nutt, South & South West
Emma Mastin, Midlands
Paula White, London & South East
Player Awards
Male Player of the Year – Cam Norrie
Female Player of the Year – Harriet Dart
Doubles Player of the Year – Joe Salisbury
Boys Player of the Year – Oliver Bonding
Girls Player of the Year – Ella McDonald
Wheelchair Junior Player of the Year – Ben Bartram
Wheelchair Player of the Year – Alfie Hewett
Senior Men Player of the Year – Sebastian Jackson
Senior Female Player of the Year – Michelle Oldham
Male Padel Player of the Year – Christian Medina Murphy
Female Padel Player of the Year – Tia Norton