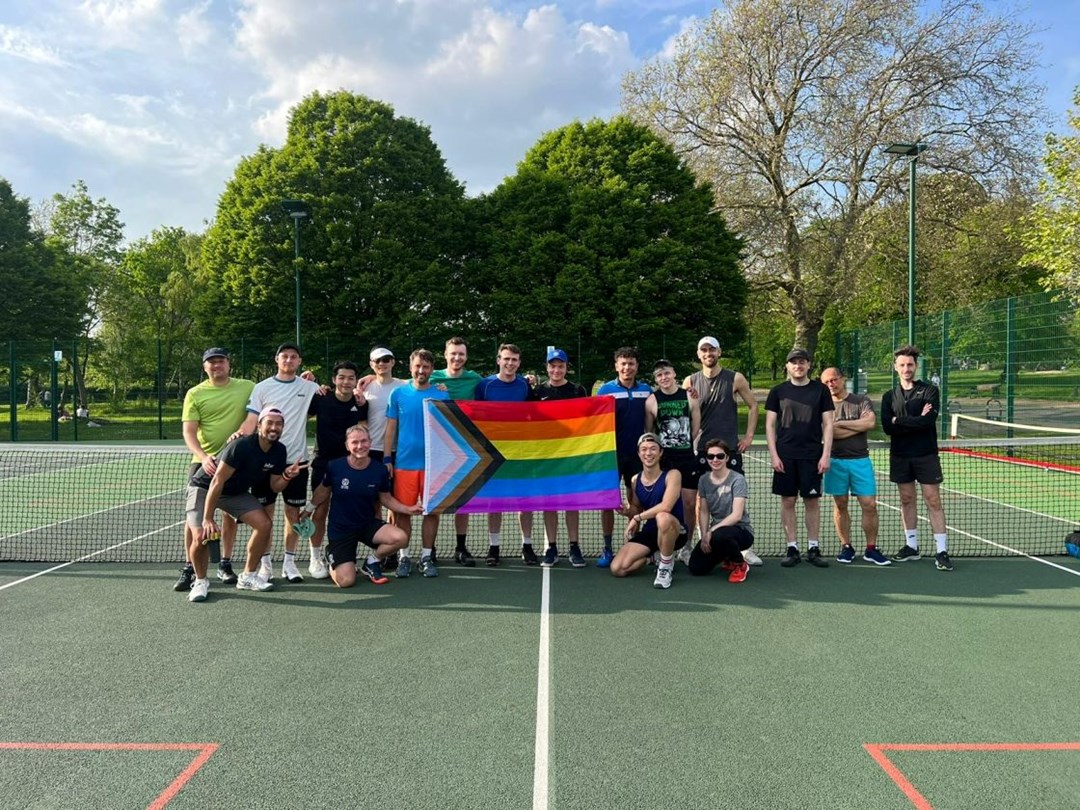 Community
Tennis for All Finsbury & North London Lob-sters joined by Paralympic Medallist Lucy Shuker to celebrate LTA Award win
• 3 MINUTE READ
Tennis for All Finsbury – a community programme in North London – run a range of tennis sessions to engage people of all ages and abilities from the local area.
Having lifted the 2023 Connecting Communities Award, at this year's LTA Tennis Awards, presented by Lexus, the group were recently visited by Lucy Shuker, one of Britain's most successful Wheelchair Tennis players, who dropped in on a session to offer her own congratulations.
The heart of the tennis provider's mission is to bring tennis to the community, for the community. One of the groups they support is The North London Lob-sters. It's an LGBTQ+ and Ally group created as a safe and welcoming space on court for all backgrounds and abilities. It has brought friendships and belonging to players since their first ever session in April 2022.
In the second of our four-part video series on LTA Tennis Award winners, we joined up with Tennis for All Finsbury and Lucy to find out more about the amazing work they are doing to create an inclusive environment for people to enjoy our sport.
Like many people in London, both Tara, from India and Bryant, from the United States, have settled down in London having grown up further afield. The North London 'Lob-sters' committee members both separately found the group online having wanted to meet new people and enjoy tennis in playful surroundings where winning is always secondary to socialising and feeling free.
Bryant said: "My favourite thing is probably just the people that you meet. We have so many people come here who really haven't taken part in any other sports clubs and they get here and they feel they can be their true selves. From my own perspective, the Lob-sters has allowed me to be my full, authentic self on the tennis court. It's places like this where you can find a community of friends who understand you holistically.''
Lucy, who also has over 100 International Career titles to her name, achieving career best rankings of world No.5 in singles and world No.3 in doubles, dropped into Finsbury Park in North London to offer some top coaching tips.
Lucy said: "I started playing before my accident on local park courts, and I loved it. Coming and seeing initiatives that are being set up and getting everyone playing no matter where you're from, what ethnic background, what sexual orientation - I just think it's awesome to see things happening and getting more people in tennis.''
The group started out as a Tennis for Allnitiative that utilised funding to better use community spaces and increase access to those from under-represented groups. Gate access and online booking system from the LTA's Park Project created the opportunity to open up the courts more efficiently to the community and develop programmes to open up tennis locally.
"I used to play competitive tennis in private courts in India when I was younger, the game is quite exclusive there," said Tara before adding, "I had no idea when I first joined 'The Lob-sters' how liberating it was to play tennis in a public space, maybe there is something symbolic about that."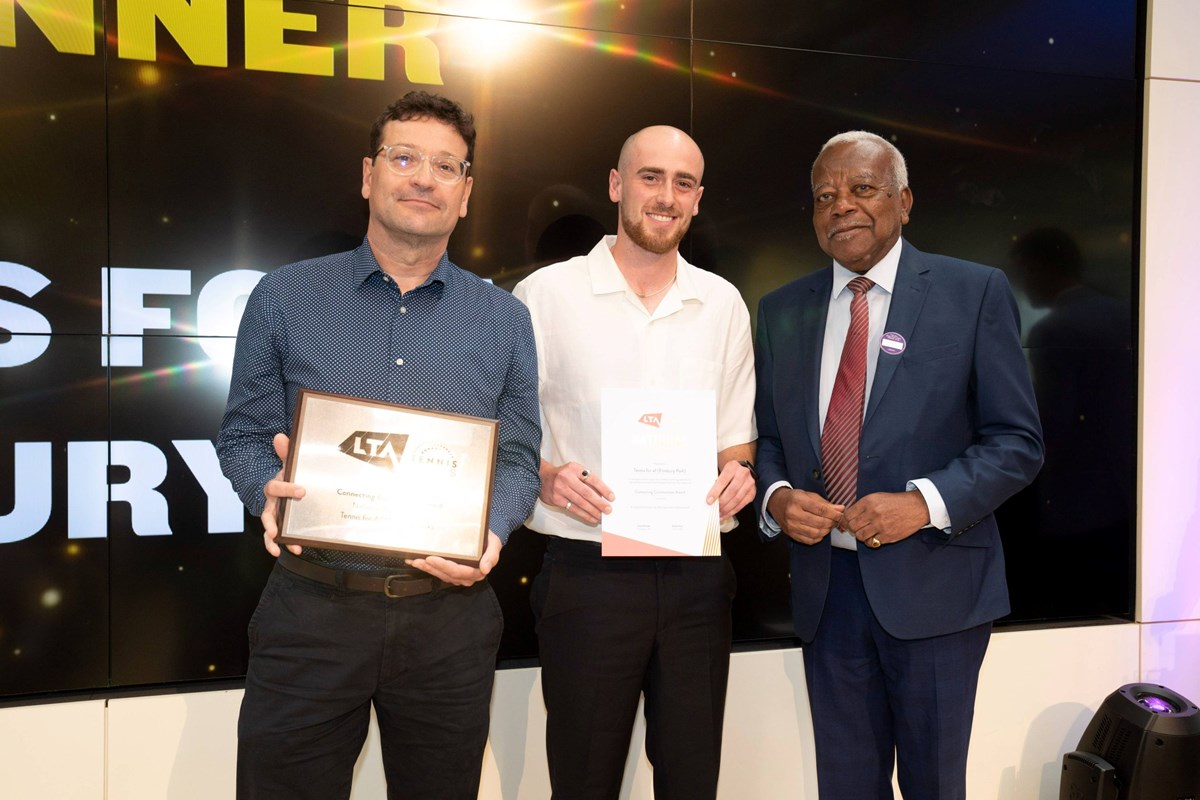 Tara joined the Lob-sters to meet people through tennis. "Although the group had only just started when I joined, it already felt like a thriving community because everybody was so welcoming. It felt so good to be back in touch with the game in a fun environment, with no pressure."
Having started the LGBTQ+ inclusive session with a small group of eight, it now is fully booked every week with 24 players each Thursday, made up of a social doubles group, and both an intermediate and beginners coaching session, as well as another social doubles session on Sunday afternoons and Monday evenings.
Lucy said: "I think it's really important for anyone playing this sport to feel safe, especially for the LGBTQ plus community.
"It doesn't matter where we're from, what background we have. Everyone that comes here their one focus is just to come and hit a tennis ball.''
"The LTA awards recognise the contribution that people are doing, what's happening actually out there on the ground in communities where it really does transform people's lives.''
The group have big plans ahead for the future. "We want to attract more members, particularly more women and people from underrepresented racial groups in the LGBTQ+ community. I encourage people to check out our Instagram page and register for one of our sessions." says Bryant.
"We also want to develop partnerships with similar groups outside of tennis, to see how they are doing things and what we can learn from them," he added.
LTA Tennis Awards, presented by Lexus
The annual LTA Tennis Awards, presented by Lexus, highlight the incredible achievements and contributions of people in tennis across Britain. Nominations for the LTA Tennis Awards 2024 are open until 30 November 2023.